Insights
2020 Year In Review
Looking forward, looking back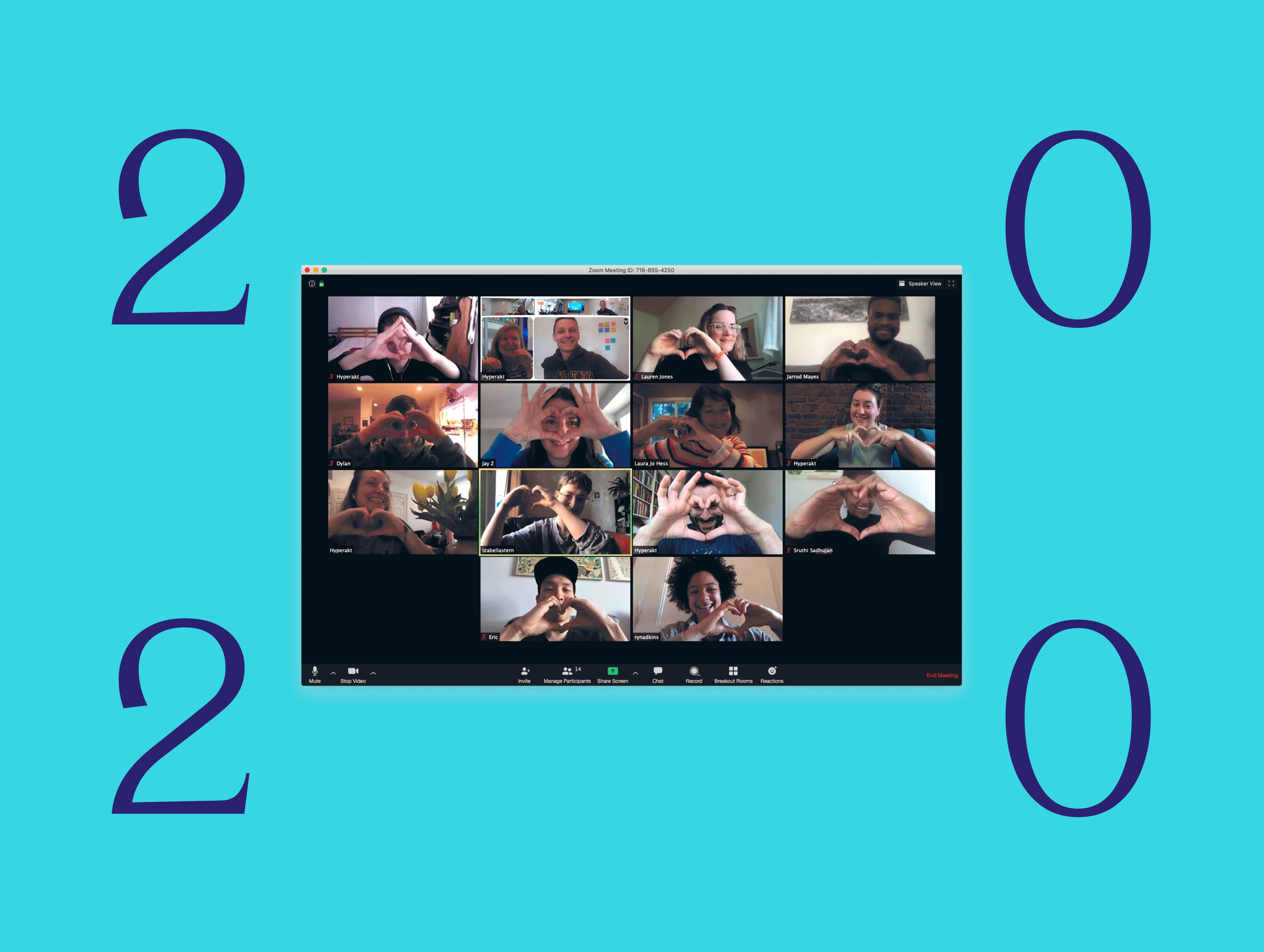 Happy new year!
We're turning back the clock for just a moment to process the wild ride of 2020 and say thank you to our inspiring, dedicated community. We are continually energized by the urgency and dedication of our clients, who spent last year leading critical conversations and essential actions in civic engagement, public health, and social justice.

Empowering voters
In a high-stakes election year, we were proud to tackle several projects championing voting access. Partnering with ViacomCBS, we branded Vote Early Day, an initiative that was seeded long before anyone anticipated the pandemic-induced demand for more voting options. We also lent our toolkit expertise to Power the Polls, which galvanized over 700,000 people to fill the nationwide poll worker shortage. As the election neared, our work continued: we teamed up with The Appeal to brand and launch The Count, a web series that dug into insidious threats against the election and peaceful transfer of power.

Coping with COVID-19
Organizations large and small reeled from the pandemic's punch, and we worked to help our community adapt. We tapped into the wisdom of nonprofit leaders in our illustrated interview series, Portraits of Leadership. Execs at organizations like the UN Refugee Agency, Planned Parenthood, and Girls Who Code explained how they were reprioritizing, guiding their teams, and finding hope. Clientside, we teamed up with mental health nonprofit Fountain House to design a virtual member space, and built greater flexibility into Vera Institute of Justice's publishing system to scale their exceptional coverage of COVID-19's rampages.
Pushing for justice
Vera also led the way in clear-eyed conversations about racism and systemic inequity in America. Hyperakt brought branding, design, and development to a host of Vera Institute's launches including What Policing Costs, a calculator tracking police spending in 72 cities; Motion For Justice, a resource hub for prosecutors to reduce harm to Black and brown people; and Restoring Promise, a collaborative program to support young mens' dignity during incarceration.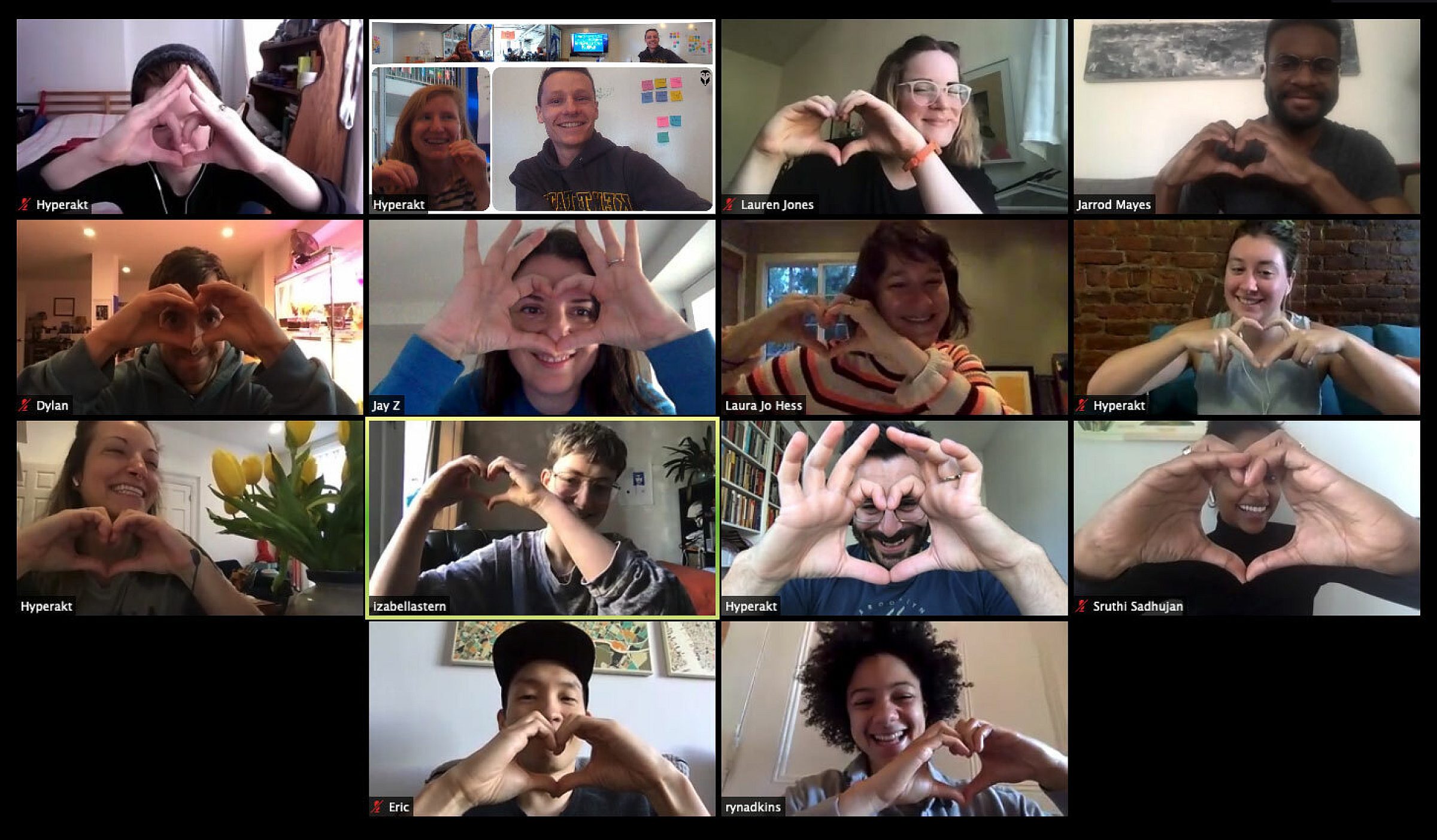 Keeping the hype in Hyperakt
Hyperakt weathered the pandemic remotely, honing brand identities and building websites from couches and kitchen counters. As a team, we strengthened ties by teaching our favorite recipes over Zoom and catching up via virtual coffee dates (shoutout to Donut). And we welcomed new hires: Lauren in project management, Laura in marketing, and Ryn and Ballard for design and development, respectively.
We also took a considered look at our studio norms and committed to several short-, medium-, and long term actions to live by our company's declaration of antiracism. So far we've…
➞ Facilitated multiple team-wide discussions on race and identity
➞ Collaboratively built Hyperakt's first Code of Conduct
➞ Made the first of annual donations ($5,000 total) to employee-selected organizations dedicated to the lives, legacies, and futures of Black people, including GLITS, Black Visions Collective, Ancient Song, Equal Justice Initiative, and Weeksville Heritage Center
➞ Continued to use our platforms to highlight Black creatives, technologists, researchers, community-builders, and activists
➞ Started work on a scorecard to evaluate values alignment with potential clients
➞ Begun the search for a Diversity, Equity, and Inclusion consultant to guide our leadership team and company at large
Onward!
We've gotten a lot of good work done — but we have a hell of a lot more to do. The inauguration of our nation's 46th President has filled us with optimism for the coming years, knowing our ship will be sailing with, rather than against, the wind. We're thankful to be part of such an invigorating, insightful community of changemakers. Here's to the work ahead.