Let's get to work
We design category-defining brands for established nonprofits undergoing transformation.
Press Inquiries

Interested in interviewing a member of our team or featuring our work in your publication?

Speaking Engagements

To invite a team member to speak at a conference or universities, please contact: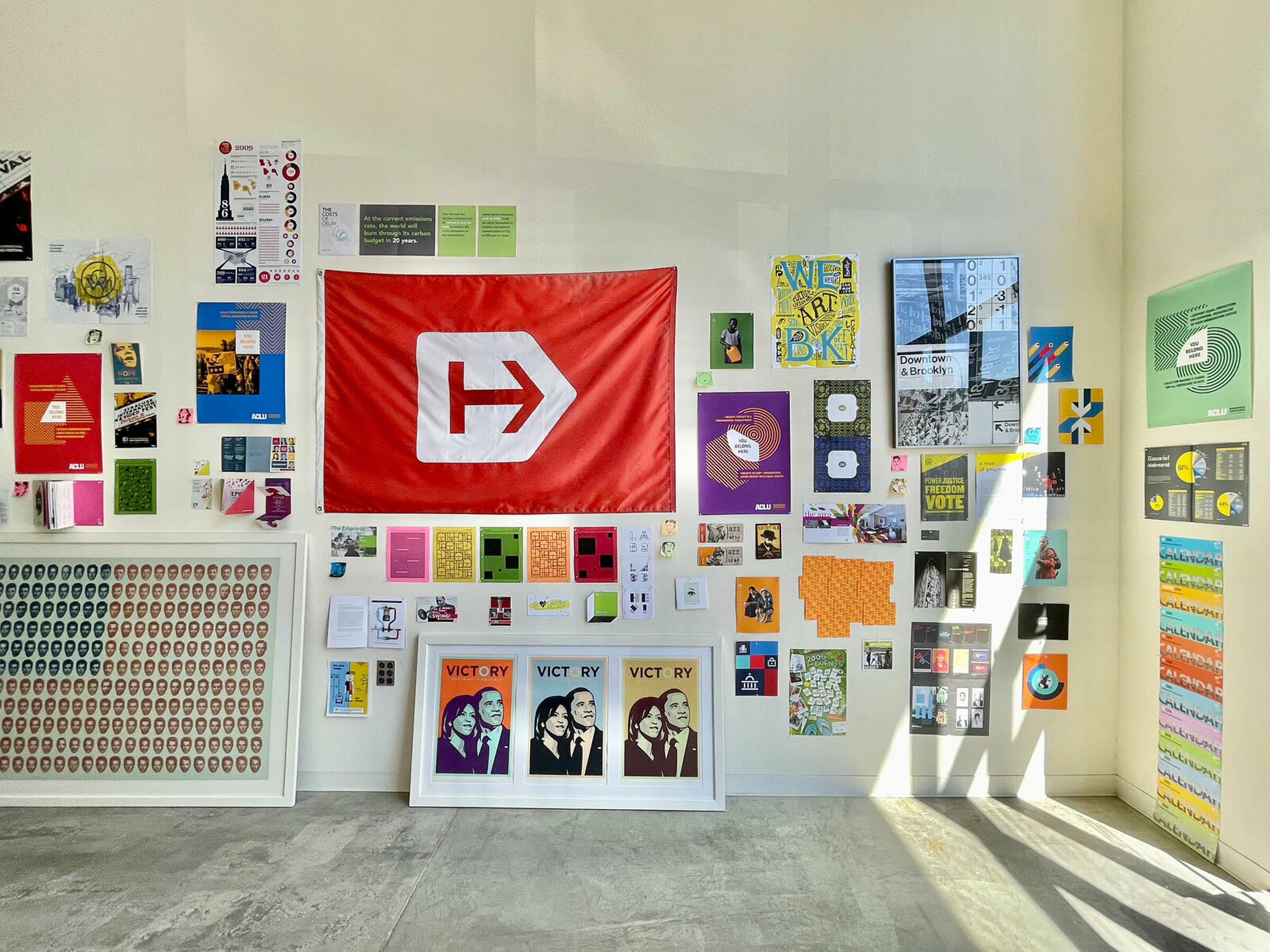 Frequently Asked Questions

What do you mean when you say you're a "purpose-driven" or "social impact" design studio?

We are proud to work with clients who are moving society and culture forward. We focus our business on partnering with organizations, businesses, and initiatives that are striving to make the world a better place. Our expertise is in helping established nonprofits wrestle with change, confront tensions, and coalesce around a brand that resonates with their teams and audiences.



How do you determine what projects you take on?
We always work with clients that are compatible with our values, but there's no standard calculation that we apply across the board to determine whether a project is the right fit. We like to stay open-minded and explore conversations with folks who are interested in working with us.
In addition to budget and timeline alignment, some factors that we account for are the cause the client is working on, the attitude and mindset of the folks we speak with throughout the inquiry process, and how the project will challenge and expand our team's talents and skills.
There is often nuance to these decisions and we regularly have open team-wide discussions when the decision to work on a project requires weighing pros and cons.



What kinds of projects would you like to do more of?
We're inspired by organizations, companies, and initiatives that understand the power of branding and design to effect change. More than any specific field or issue, we are always seeking bold, risk-taking clients who are creating opportunities for creativity, equity, and access in society.



I just started an organization and need someone to help me with branding and a website – can you help?
Maybe. If you're just getting started and are working with a very restricted budget, we're probably not the right partner. But feel free to send us an email inquiry and include your budget up-front so we can evaluate whether our rates will be a match for what you're looking to spend. If our budgets aren't aligned, we're happy to recommend other partners that might be a good fit.