Insights
Your Website is Done. Now Who's Going to Manage It?
Defining the role of your Website Content Manager
By Deroy Peraza
You and your team are rightly proud of your new website, which clearly articulates the values that drive your work, your purpose, and the special sauce that makes your organization invaluable and unique. You're done, right? Nope.
Now it's time to put your new tools to use to further your mission. In order to do that, you're going to need a key role on your team. There are lots of fancy titles for this role, but we're going to call it what it is: Website Content Manager.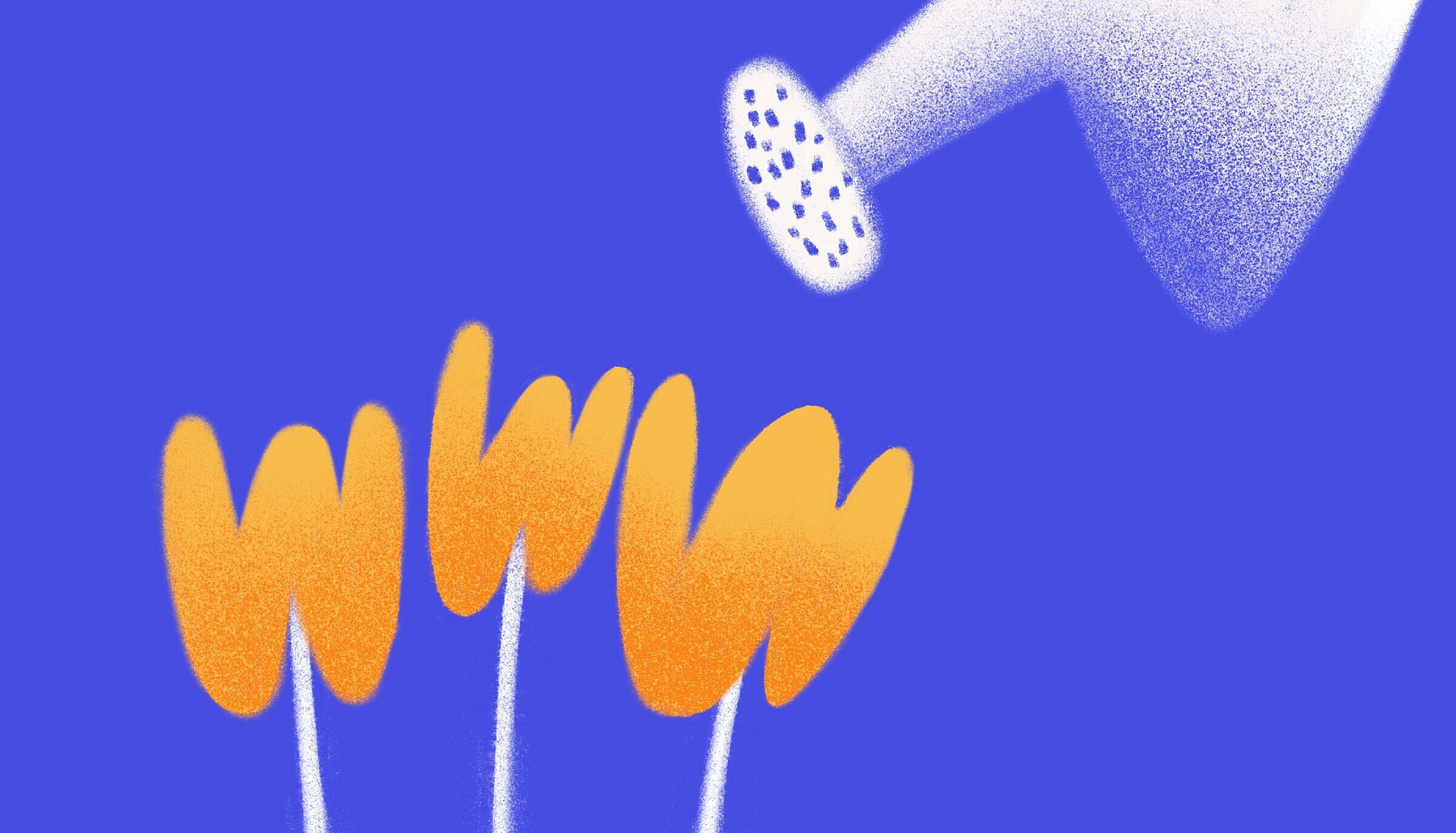 What does the Website Content Manager do?
Yep, that sounds like a lot. In many larger organizations these accountabilities are divided among a few people or even teams. But most groups we work with are lean and scrappy. Before your organization is able to build a team to manage and feed content into the website, you'll likely start with one heroic person who wears many hats and lays the foundation for the staff you may be able to add in the future. This person is hyper-organized and detail-oriented, but also strategic about the big picture.
Let's break the Website Content Manager role into four key components:
Content Management
The backend content management system (CMS) is the tool that allows you to upload and publish images, video, and text content. It's the engine upon which your outside web design/development partner built the site. CMSs can be simple and streamlined or wildly complex with tons of modules and features. So your Website Content Manager is your organization's CMS guru who can also train other team members to use the system efficiently and properly. The CMSs we recommend most often to our clients are Craft CMS and Wordpress.
Content Planning & Publishing
The Website Content Manager should collaborate with leadership to design a publishing plan that advances the organization's strategic goals. This is the role's most vital component. It involves not only planning future content, but routinely auditing existing material — positioning messages, "evergreen" material, staff directories, contact info — so it remains up to date and relevant. This person has oversight and final approval of content created by others so that the organization's voice and messaging are clear and grammar and style are consistent. The manager is also typically responsible for writing or ghostwriting new content. Finally, they're the source of institutional knowledge about the site, building best practices and routines around content publishing that others can adapt as needed.
Marketing
The site's purpose, ultimately, is to market the organization and its mission to the community you serve, donors, and other stakeholders. So the manager's responsibility extends to making sure that new content published on the website is promoted on your social channels and emailed to relevant contacts — and also to coordinate with others on the team so they can leverage new material. From a technical perspective, they'll also use the right keywords and tactics to optimize the content for search engines.
Innovation
Ideally, the Website Content Manager has technical and operational skills, as well (though you can probably outsource the more technical stuff if needed). Bonus points if the manager can conduct routine backups, updates, and site maintenance. Tech tasks may also include identifying and implementing new features in response to new trends and best practices. Over the last few years we've seen major changes in website responsiveness for mobile devices, the rate of adoption of accessibility standards, security requirements mandated by search engines, and SEO best practices. Technology will continue to evolve and change and require upkeep.
Do you really need a dedicated website manager?
You might be thinking, "We can just wing it and share responsibilities among our existing staff."
Think about it this way: Would you buy a high-performance sports car only to park it in the garage and have someone drive it every once in a while when they have time? Probably not. You would only make that kind of investment if you knew you were going to use it frequently and if you could afford to maintain it. Your new website isn't as frivolous as a new sports car, but in some ways it's no different.
We've seen what happens when organizations fail to devote a staff position to managing the website. The initial excitement and momentum around a new site wanes as content gets stale. Then when you urgently need to publish content, you'll fumble around looking for the keys and remembering how to turn the engine on.
Without a manager tasked with routinely updating the site with fresh content and maintaining the backend engine, you'll be dependent on outside partners to help you correct course and stay on the road, which can get expensive. While many people on your team may create content for your site as time permits, one person needs to be accountable in order to achieve consistency and drive performance.
If resources are lean, your only immediate option may be to dedicate a staffer to website management tasks part time as they do other work. But it's not a sustainable solution.
If yours is like most organizations, your people probably don't have any spare time to dedicate to a new task outside their expertise, much less one that really should be a full-time job. Instead of furthering your work, that will just slow it down.
You stretched and invested to build the new site to create more opportunity for your organization so you can do your core work better. For that to happen, you need to leverage your new tools to establish yourself as a thought leader, attract more funding, spark interest in talented future employees, or whatever your goals may be.
That requires an ongoing investment. You need a website manager on the inside, who is an invested part of your team, who is going to be around for a while to set up your new publishing process and spread the gospel in your organization about the power of your new digital loud-speaker — someone who will inspire people to generate content that shows the world how brilliant and committed your team is to your mission.
If your organization's website is ready for transformative change, we're here to help. Let's get in touch.