Insights
How Brands Are Built
An interview with Hyperakt's Sruthi Sadhujan about what it's like to work at an agency with a social impact focus
This interview was originally published by How Brands Are Built on February 18, 2021. Read the full interview here.
Sruthi Sadhujan is Senior Director of Strategy at Hyperakt, a social impact studio based in Brooklyn with clients like ACLU, Bill & Melinda Gates Foundation, Google, Unicef, United Nations, NAACP, and TED. At Hyperakt, Sruthi has built the studio's strategy department to become a core element of its design philosophy.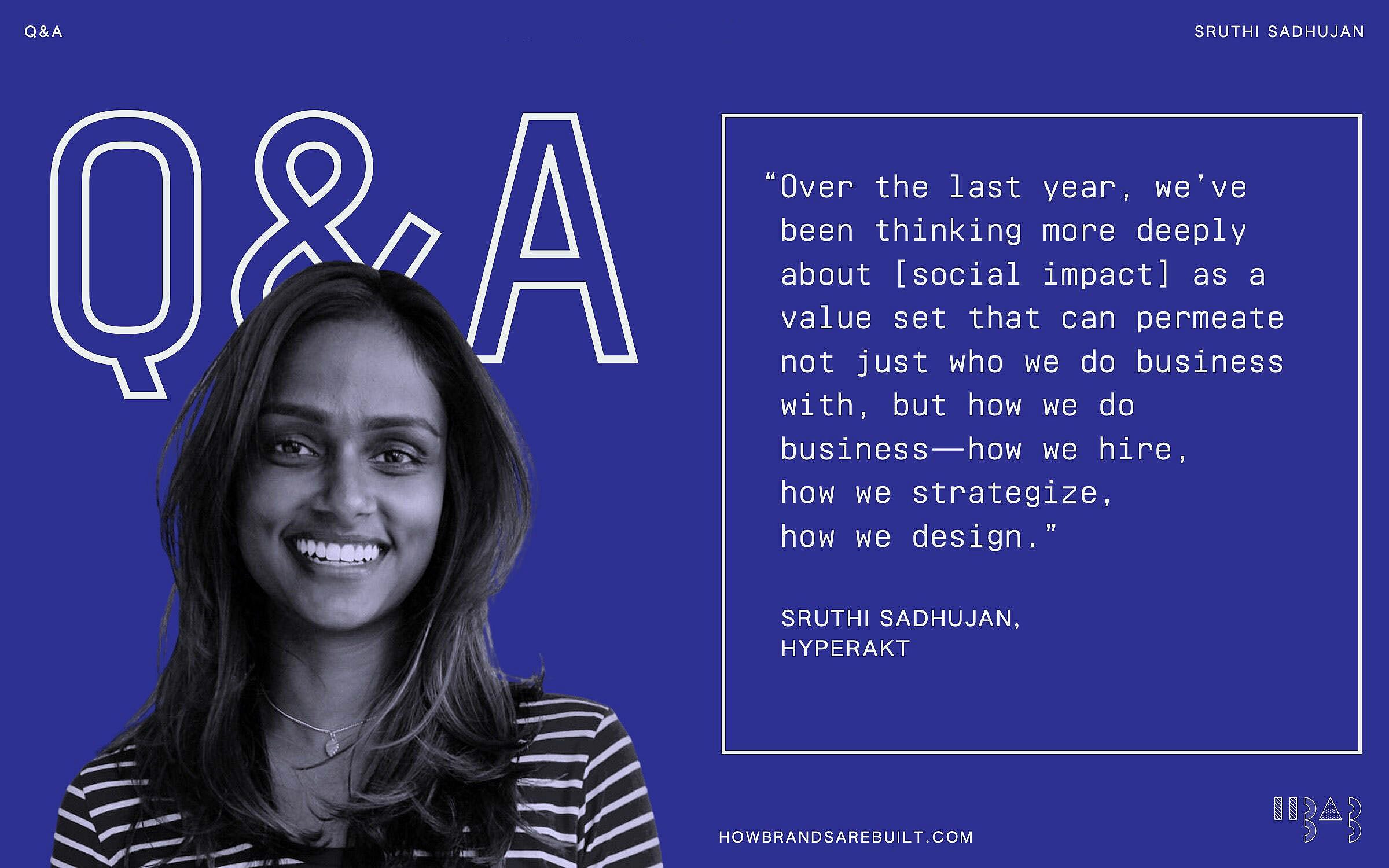 Throughout her career, Sruthi has explored the ever-expanding definition of "design" as a practice and its application to the greatest challenges we face as a society. Prior to Hyperakt, Sruthi was involved in launching India operations of Wello, a social impact startup focused on delivering innovative design solutions to water scarcity and water transport.
When I decided to make season four of the podcast about social impact, I immediately thought of Hyperakt. I reached out to Sruthi because I wanted to find out what it's like to work at an agency with a social impact focus. How does it affect the approach to client work? The culture? The business? I was also eager to hear more about the studio's work for Pete Buttigieg, and what it was like to have even a tangential role in the chaos of the 2020 election. Lastly, I got to learn some fun facts about Sruthi, including her favorite podcast, what she's snacking on at work, and a very exciting "samosa" that's about to change her life.