Insights
What Kind of Rebrand is Right for Your Organization?
Do you need a brand refresh or a brand transformation?
By Deroy Peraza, Partner at Hyperakt

Nonprofit organizations come to us with different branding needs. Some have a clear mission and voice but need a modern visual identity and design system to drive engagement. Others recognize that they have deeper challenges, that they need to build alignment around their organization's positioning, voice, and visual identity so their brand resonates from the inside out.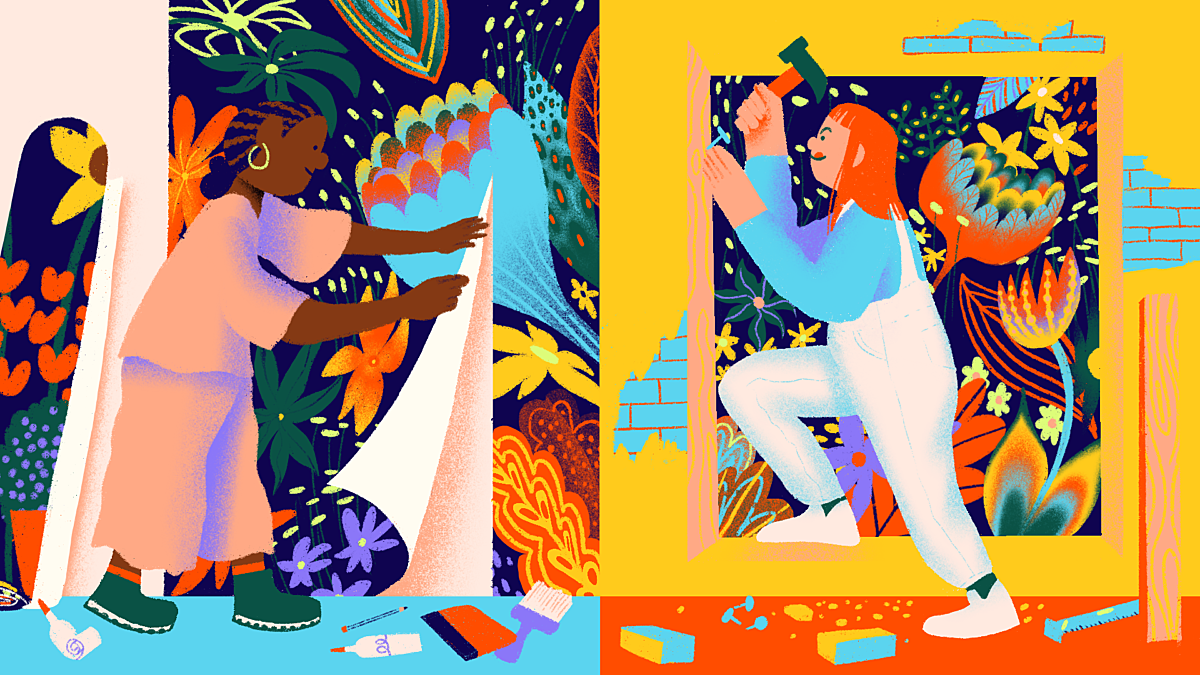 While some nonprofit leaders have a clear sense of what they need—because the signals are blaring that something isn't working with their current brand—often they're unsure of the best path forward. The signals aren't blaring; they're subtle. Maybe your internal team is confused about the organization's mission, yet still able to get the work done. You're missing out on opportunities you think you should land, but it isn't clear why. Partnerships or funding are not as robust as they could be. Your people aren't as excited as they should be to tell others about your work.
It's important for organizations, and for us, to understand where they are in their journey and what they need so we can best help them to be successful. If you feel that your organization's brand needs attention, here are some signs that can point you toward the right rebranding approach.

Redecorating or Gut Rehab?
Our branding projects with nonprofits generally fall into two categories: Brand Refresh or Brand Transformation.
A Brand Refresh is like a home remodeling project. It's primarily focused on updating visual and verbal elements that are stylistically out of sync with how the organization thinks and behaves today. The house is still serving your needs but wants some updating. Think of refinishing the floors, painting a few rooms, adding some wallpaper, overhauling the landscaping.
Refreshing a nonprofit's brand assumes that the "bones" are solid and strong. This approach is right for organizations that know themselves well, have a competent and cohesive culture, operate with a clear mission and mandate. While the team is clear on what you do and why you do it, they may lack a certain level of enthusiasm because the brand isn't as alluring as the work itself. And external audiences may feel confused or unexcited because the way the organization shows up in the world isn't all that compelling.
There are practical considerations that point to a brand refresh: If your organization doesn't have consistent standards for the brand's visual and verbal expression, then every website update, presentation, or social media post takes far more time to create than it should. Without a flexible identity system with a library of visual assets, the brand becomes cumbersome, cluttered, and inconsistent. It's like when your basement rec room doesn't accommodate your kids' play activities.
Brand Transformation is when you rewire the electrical, knock out a wall, create openings for new windows, or add an extension, —more foundational or structural changes. You've been kicking ideas around for years, you have a vision, and you're finally ready to completely renovate your house and build the home you've always wanted.
When an organization is going through a larger transformation, the brand needs to do the same. If you've recently developed a new strategic plan that significantly pivots, or you have a new leader, or the world around you has altered the way you frame your role in the issues and audiences you serve, your brand needs more than a visual update. Internal challenges like political tensions about motivations and priorities and partnerships also signal the need for more fundamental work around the brand.
Just like with a house project, sometimes we get into a Brand Refresh and uncover things that lead our work closer to a Transformation: We might think we're renovating a bathroom and discover that the house has lead pipes.
Unsure about whether your brand needs a makeover or a down-to-the-studs renovation? Our Brand Discovery service assesses your current brand to reveal how clear, resonant, distinctive, and influential it is. With our quantitative and qualitative analysis, you'll understand where your brand stands and what inaction is costing your organization so you can make the case internally for the kind of help you need. We're here to guide you through the process. Let's talk about that wallpaper!