Insights
Your Story Defines You
Narratives are the thread that connects past, present, and future.
By Julia Zeltser, Partner at Hyperakt
There is not a generation in my family that has not crossed borders. From small shtetls to large cities, from one republic to another, from country to country, from language to language, from sautéed cabbage to hamburgers, from birch juice to Coke.
My husband's family, who have a very similar background, spoke a different language every single generation. I kid you not: Over the past 120 years, five generations went from Yiddish, to German, to Romanian, to Ukrainian, to Russian, to English.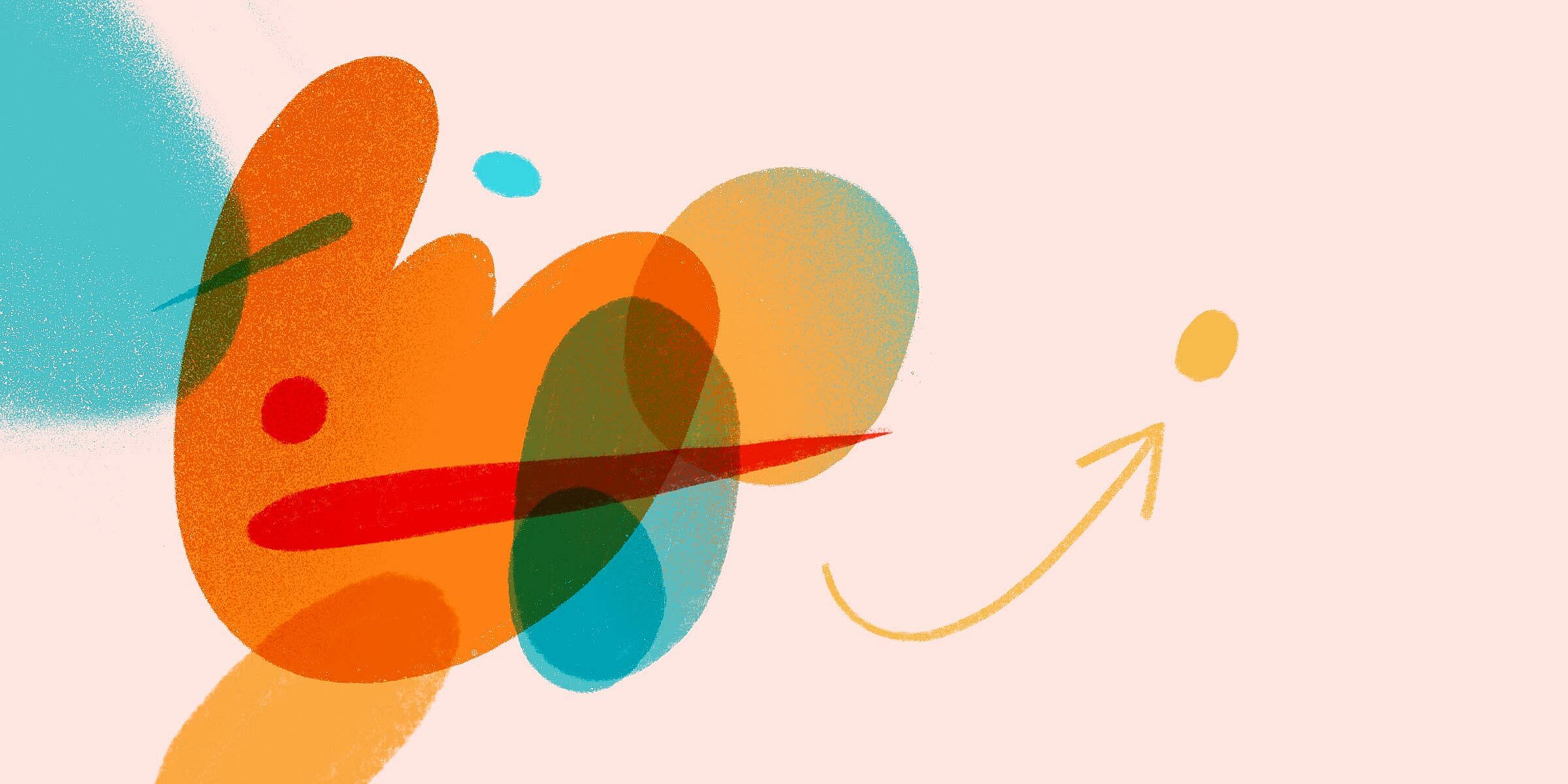 What do you keep if your family's language is dying and your physical location is changing? What do you pass on when your children's children assimilate to new modern lives across an ocean?
What's left are stories at the dinner table, hidden in criticisms, yellowing photo albums, maxed out iCloud accounts, and unchecked voicemails. And these are stories of struggle and joy, birth and genocide, inappropriate jokes and sarcastic truths, waiting, sometimes urgently but more often reluctantly, to be uncovered and artfully told. If you listen closely enough, they all have a common pattern of adaptation, resilience, survival, and strength passed from generation to generation, from me to you, from you to audiences beyond the border.
Organizational narratives are human narratives
Of course, stories aren't unique to my family; they're essential to human existence. Because of that, brands and organizations of all kinds have adapted storytelling as a way to engage audiences and prompt behaviors.
When I work with leaders of organizations during their pivotal moments – a change in strategic direction, a moment of growth or opportunity, a moment of reckoning and reinvention, a moment to redefine and realign – I ask about the stories of their organization: mission, vision, what future state they envision, how this work drives them. It might be well-documented in pitch decks, hidden behind well-polished go-to statements, but I am looking for a personal and unique side.
Much like generational tales, these stories don't belong to one individual, nor do they get uncovered at once. The missing benefit of time, the slow and steady drip of accounts at the dinner table, is substituted by the rich contributions from others who sit at a different kind of a table: board members, marketing staff, program directors, employees, and grantees. These are people who are well-anchored in the broader vision and undoubtedly have their own untold stories about the organization. Try asking them, and you'd be sure to uncover common patterns and unique perspectives.
Finding your story: gather and synthesize
Family stories are important, timeless, and full of human lessons. But it's easier to weave story fragments together into meaningful themes when you have the perspective of time and distance. It's a lot harder to make sense of them when you are in them.
The same happens with organizations. Often the people working within them are so focused on the tactical work in front of them that they can't see how the work they're doing fits into the broader contexts of history and culture. It's hard for anyone to articulate the broader themes when they're stuck in a fragment. An analogy I often use is that it's difficult to read the label when you're inside the bottle.
Particularly for purpose-driven nonprofits, the foundational story is most powerful when it represents not just one person (perhaps the charismatic founder) — but rather the many voices of those who support, drive, and benefit from the organization's work. And that story may evolve over time, or pivot at an inflection point like a major donation or broadening of services.
So our team at Hyperakt works to uncover nuggets of information from all those voices in order to create unique brand expressions for the digital space. Through workshops, interviews, frequent check-ins, research, and keeping a pulse on the industry, we work collaboratively to uncover hidden gems.
We're like organizational anthropologists, working to collect as many fragments and angles of your story as possible from the people living it (staff, leadership, board members, grantees, clients with lived experience). More importantly, we help you make sense of it all, providing the valuable perspective that comes from distance, time, and experience. Our job is to listen, build trust by creating the conditions where everyone's voices and choices are represented regardless of power dynamics, and generate collective excitement through fruitful co-creation.
After facilitating your process of creation, we identify, synthesize, edit, and prioritize the themes that emerge. This outside of the bottle perspective is what makes that possible.
Be it a story of a reproductive justice movement, or positioning shift of a criminal justice organization, or the birth of a Gen Z initiative, a deeply seeded issue paired with a well-researched and artfully crafted story can change people's lives and an organization's trajectory. If you've succeeded at that, think of what you'll be able to share at your dinner table.
We're ready to help your team discover your true, unique story. Let's connect!