Work
AIGA Gain Conference
Changing the face of design commerce.

The last few decades have seen the design business transform almost beyond recognition. As technologies and global reach continue to evolve, the coming years will witness still greater changes in the industry.
The American Institute of Graphic Arts (AIGA) has been the professional association for U.S. designers for 100 years. At its 2014 GAIN conference on Design and Business, hundreds of AIGA leaders and members explored "the changing face, place and character of business", and considered how designers would fit in to economic models in flux.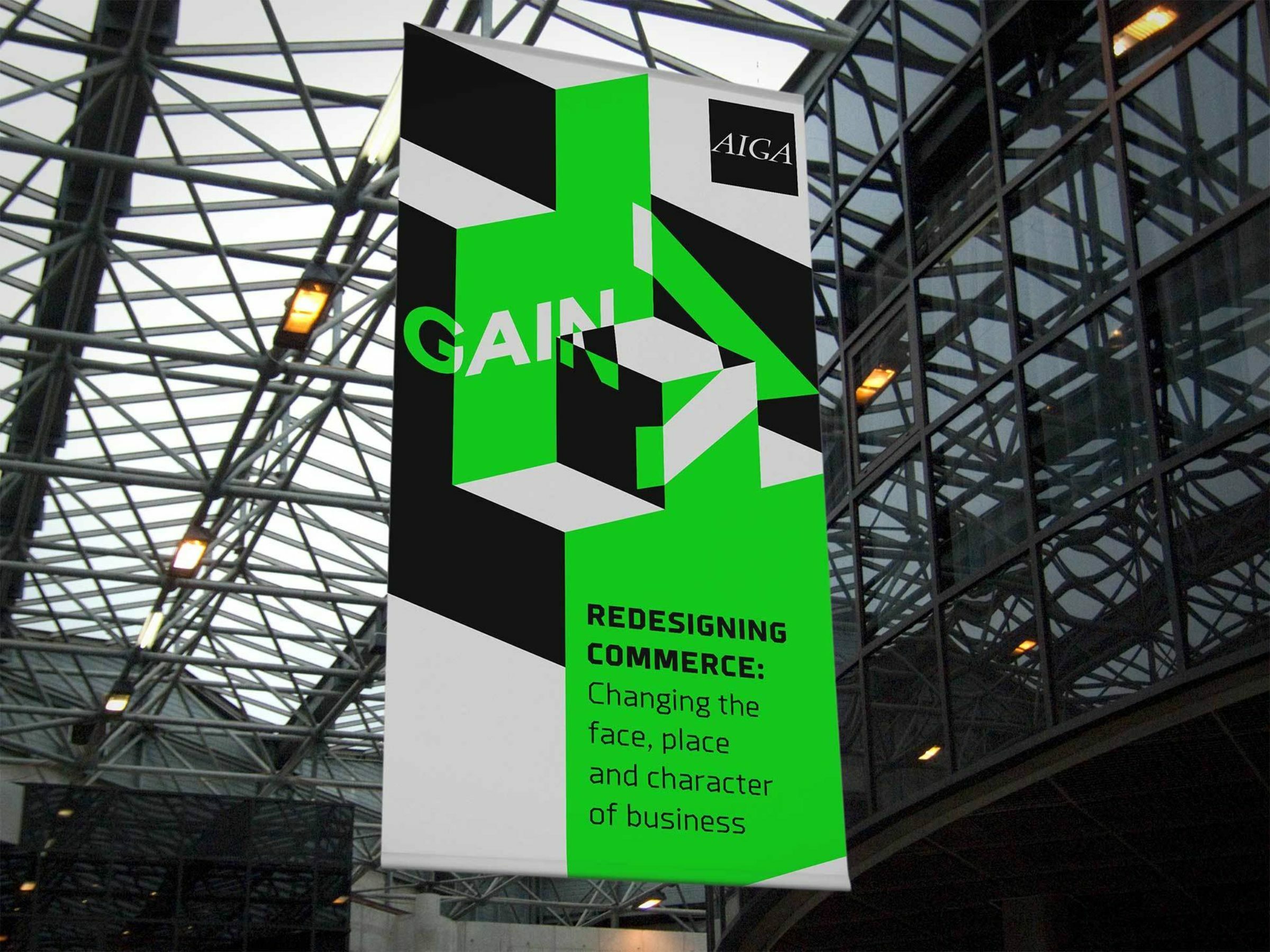 AIGA asked Hyperakt to brand the conference and design collateral material including tickets, tote bags, t-shirts and environmental graphics. The concept reflected the way design and business can shift and change to accommodate new challenges. Using building blocks, we developed an identity that wrapped, expanded, and contracted in each context. This identity was then extended by other design agencies to web, motion and environmental graphics.