Insights
Planning For Your Rebrand
Five questions to consider before you get started.
By Julia Zeltser, Partner at Hyperakt
A brand is a living thing. It requires continual cultivation to reach its potential as a strategic differentiator that furthers your organization's mission. We've seen many sparkly brands win design accolades, only to fade over time.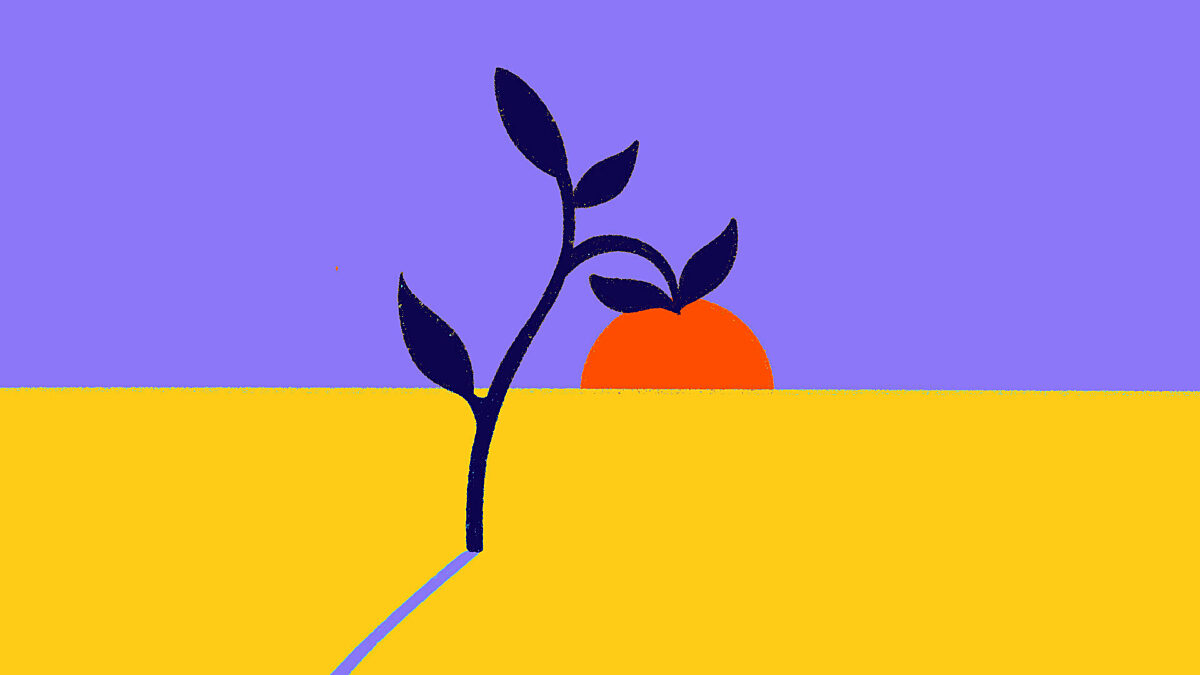 More often than not, the issue has less to do with the pixels of the tangible brand than with the organization's internal processes and resources to support it. Inconsistent usage, internal misalignments, lack of resources can plague and damage the organization's new image.
The good news is, with some planning you can create a healthy environment for your brand to thrive. Before you embark on a rebrand, consider these questions:
1. How does the rebranding align with your business goals?
To secure leadership buy-in, you need to build a clear alignment case for how rebranding meets the whole organization's strategic planning and business goals. It's essential to keep these goals top of mind throughout the process — from selecting the firm to engaging in the brand strategy, design, and nuanced execution.
While a branding firm is there to help you meet the project milestones, the most challenging part of this journey will be how well the brand continues to support the organization's strategic goals for years to come.
2. Have you brought the right stakeholders on this journey?
The branding process should be an inclusive experience, because it impacts all parts of the organization — most notably its people. How might you create trust and acceptance of the upcoming change with your colleagues and the board? Leadership must decide who the stakeholders are and how they are part of the conversation. Working together with the branding firm, design an objective framework that will prevent situations where personal preferences, along with team power dynamics, sways your workflow and decision-making process.
3. Have you defined and assigned a brand guardianship role?
In mission-driven organizations, overseeing consistent and connected messaging and visuals across all assets and channels is often a shared role of communications and marketing staff. A skillful brand guardian is a diplomat who maintains the well-being and integrity of the organization's image as a whole and manages day-to-day brand issues through a balance of teaching others and maintaining standards. A brand guardian who has an eagle eye for design details as they do for words will safeguard and strengthen your brand equity.
4. Have you considered how to set up clear, well-communicated brand guidelines?
Brand guidelines are instrumental in documenting the rules created for your ecosystem. These documents may range from simple one-pagers to chaptered tomes. In the process of selecting a branding firm, discuss the complexity of the brand guidelines you feel your organization needs.
Brand guidelines become a powerful resource for brand guardians to protect the brand from well-meaning colleagues who are sprinting to solve immediate problems and may not notice their watering down of the brand. The one-off gala graphics for social media may look exciting and different; however, it will weaken the brand's foundation if there is no consistent through-line.
5. Have you designed an internal process to ensure everyone will be using assets correctly?
Before the rebranding work starts, consider all assets needed and proper processes to hit the road running during the rollout. The assets might range from letterheads and presentation templates to full packages such as social media campaigns, collateral materials, and websites.
While most components of the visual brand (typography, colors, design elements, and systems) are usually noted in brand guides, brand guardians need to invest their time in designing a process for onboarding and educating everyone at the organization. One way to help colleagues is to teach them how to use template libraries, show examples of successful outputs, and schedule check-ins to discuss and address pain points.
The internal communication process might be an opportunity where you gently guide and educate about do's and don'ts. But for all external or public-facing materials, you might want to create a check-in process to ensure that materials don't leave without a brand guardian's laser-focused inspection.
By investing in the people and process you'll need to maintain a strong, healthy brand, you'll ensure that the investment you make in the brand itself will deliver on the impact it is designed to create.