Insights
Portraits of Leadership
How nonprofit executive directors are maintaining momentum and keeping their teams healthy during the COVID-19 pandemic
This article was originally published on Charity Navigator on August 19, 2020.
As a design studio that serves mission-driven organizations—from the UN Refugee Agency to Girls Who Code—Hyperakt has gotten to know an incredible array of leaders who are moving our world forward. During this year of unprecedented societal upset, we spoke with 20+ executives to capture how organizations are digging into their "why" and reinventing their "how" in a digital interview series, Portraits of Leadership.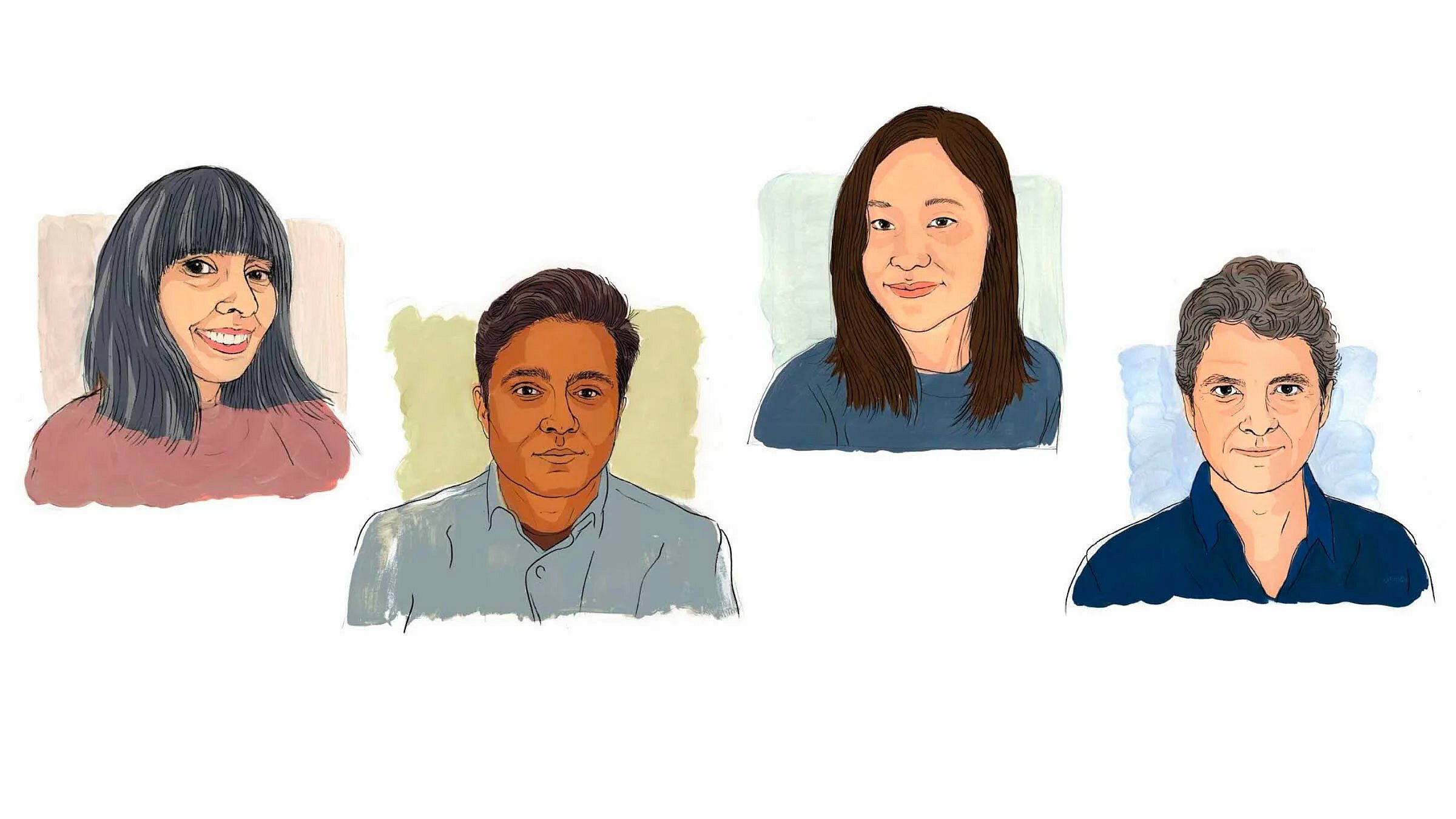 With a rapid shift to remote work, and a time of high emotional stakes—particularly for organizations serving communities deeply impacted by COVID-19—many leaders are creating new space for connectivity, bringing their teams closer together across unexpected distances. "We have a 'water cooler' moment every day for half an hour on Zoom, which is funny because in our office we didn't even have a water cooler, let alone a moment there every day," says Sarah Westlake, Editorial Director at ArtPlace America.
Christine Gaspar, Executive Director of the Center for Urban Pedagogy, echoes this. Her team's Thursday afternoon staff meeting "is really just a place for us to hang out, talk about what we're going through, and be together in community," she explains. And this new way of working will be sticking around for the long haul: "I now realize how little of an investment it feels like to really be our full selves with each other, and I want to think about how to always make room for that," says Gaspar.
For leaders whose staff work on the ground in locations worldwide, like the United Nations High Commissioner for Refugees (UNHCR) and the International Youth Alliance for Family Planning (IYAFP), the pandemic has shifted the notion of working alongside those they serve. Christopher Reardon, Chief of Multimedia Content at UNHCR, has been broadening connections with people worldwide—both refugees and UN staff—to partner with them to develop stories, in place of deploying his team to work on-location. New platforms like TikTok (where the agency has gained over 1 million followers since starting in November 2019) have been an ideal platform for these shorter, more immediate stories. And IAYFP's youth organizers across 80 countries convene weekly for "for safe, supportive conversations around mental health and how we are working together to fight the impacts of the pandemic."
Embracing the unknown has been a key component of pandemic adaptations. Holly Shen, Deputy Director of the San Jose Museum of Art, has had to shelve their curatorial calendar, typically scheduled up to two years out. "We're learning to operate with a level of flexibility that, at times, seems at odds with some institutional goals," she explains, while also reducing expenses and risks by drawing on their permanent collection as they reimagine their exhibition schedule.
At New Jersey Health Initiatives, a grantmaking program of the Robert Wood Johnson Foundation, Director Bob Atkins has also freed up strictures to empower local subject matter experts to act rapidly using their best judgement. For example, "social service organizations wanted to help undocumented people, so we made several $50,000 regional grants and said, 'use it for the most immediate needs you are seeing.' It was gratifying to be able to call people up and say, 'You do great work. Yeah, just go right at it,' asking only for a one-page proposal and promising a quick review process."
Above all, cultivating optimism has been a defining effort for leaders. Nick Turner, President & Director of the Vera Institute of Justice says it best: "I don't see 'hope' as some flimsy, ethereal concept. I understand hope as a discipline and practice — it is a thing that you work to retain and hold onto."
To hear from more leaders and explore the full interviews, head to PortraitsOfLeadership.org