Work
Barack Obama: The New Hope
Inspired by an exciting young presidential candidate, unlike many before him, we created a suite of posters to support the campaign, which were featured in an exhibition in Switzerland.

The making of a political icon
Like millions of our fellow Americans, we were inspired by Barack Obama's historic 2008 campaign. In response to his message, and in support of his candidacy, we created an original poster featuring a stylized portrait of the then-senator and the words "The New Hope" echoing the campaign's central message. The design was simple and direct, in dramatic contrasting blues and oranges, and a style that evoked the idealism of an earlier era of American politics.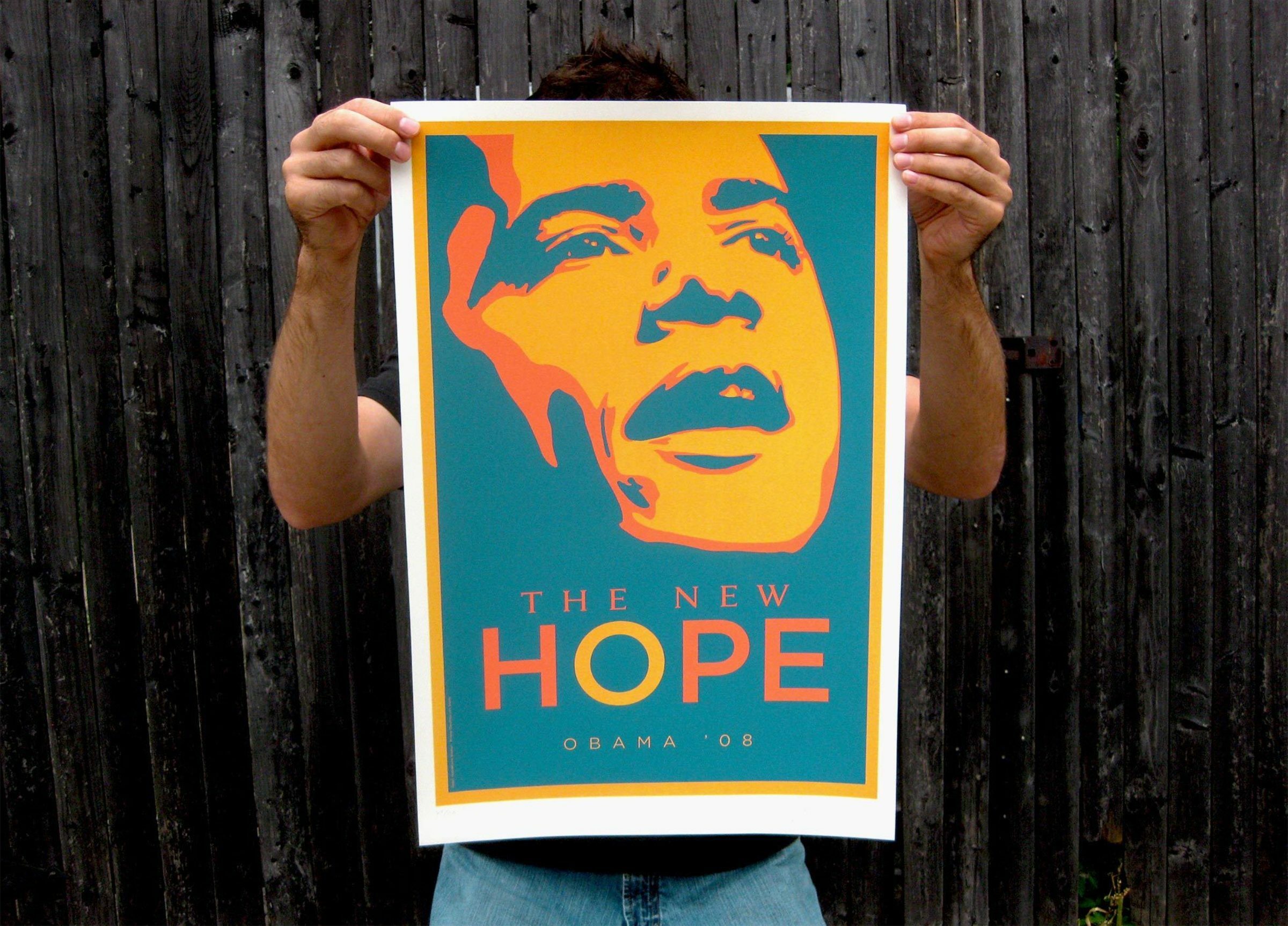 A poster for the people
In order to share our enthusiasm, we made the poster available for download on our website for free. Unexpectedly, hundreds of strangers downloaded the image. Many made their own prints and contacted us with pictures. Flattered, we made a limited edition silkscreen series, which sold out in less than a week. We found our image on sites across the web; it was featured in the news magazine Courier International; prints were used at fundraisers and campaign events all through that heady summer of 2008. The piece was shown in at the Manifest Hope exhibit in Denver during the Democratic National Convention where Obama was nominated.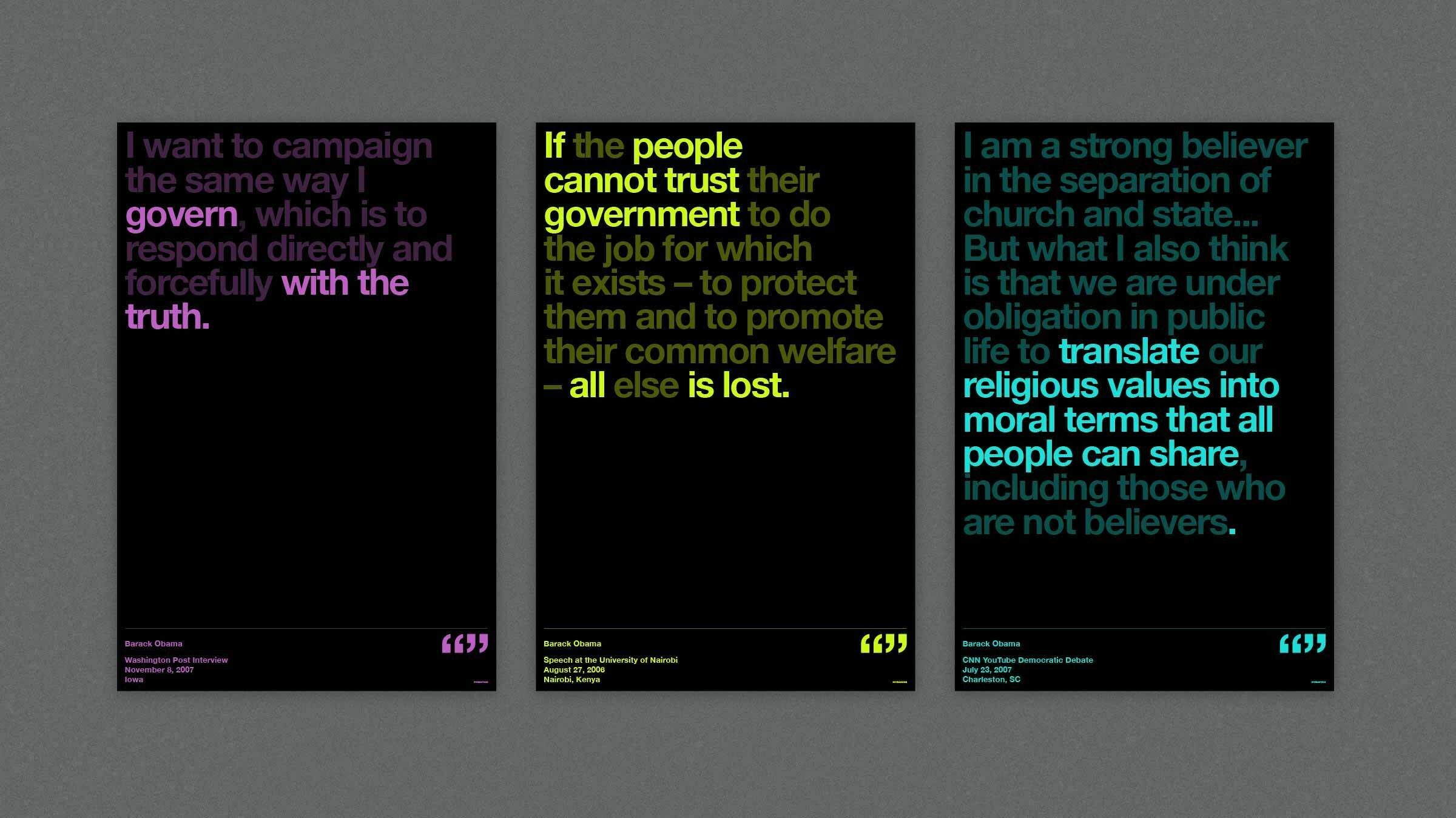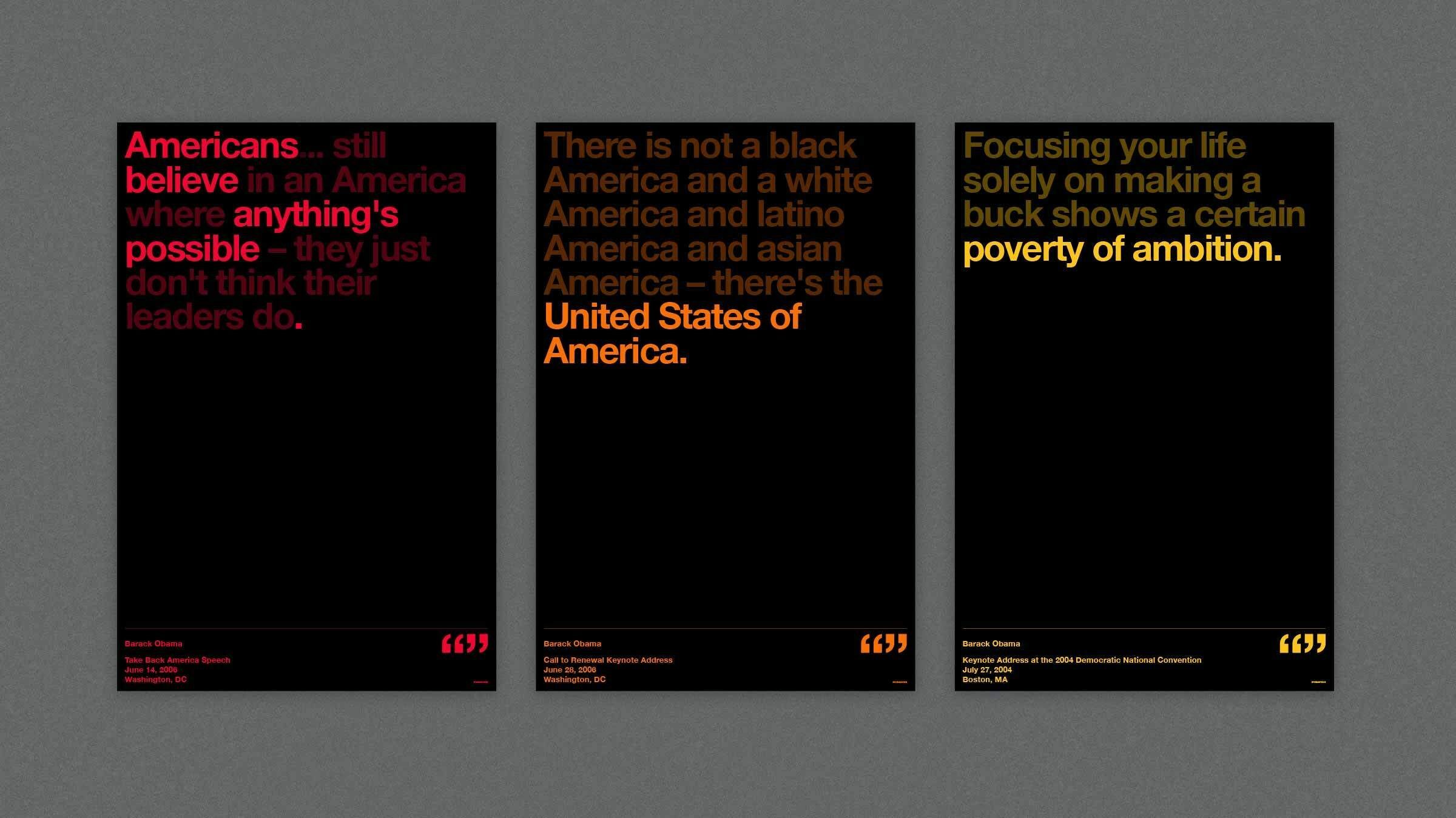 Invitation to exhibit our work in Geneva, Switzerland
The incredible buzz caught the attention of Cynthia Odier, founder of Flux Laboratory an experimental meeting, performance, and exhibit space in Geneva, Switzerland. She asked us to put together an entire exhibition about the elections for a solo show to open just before the big day in November. We created more work on similar lines: a series of prints highlighting some of the electrifying rhetoric of Obama's greatest speeches; an American flag composed of hybrid portraits of presidents and civil rights leaders; stark monochrome caricatures of the candidates and their running mates. These were shown at Flux's elegant Dark Room gallery space in Carouge, where they drew throngs of Swiss and international admirers excited to partake in the political commentary around this historic election.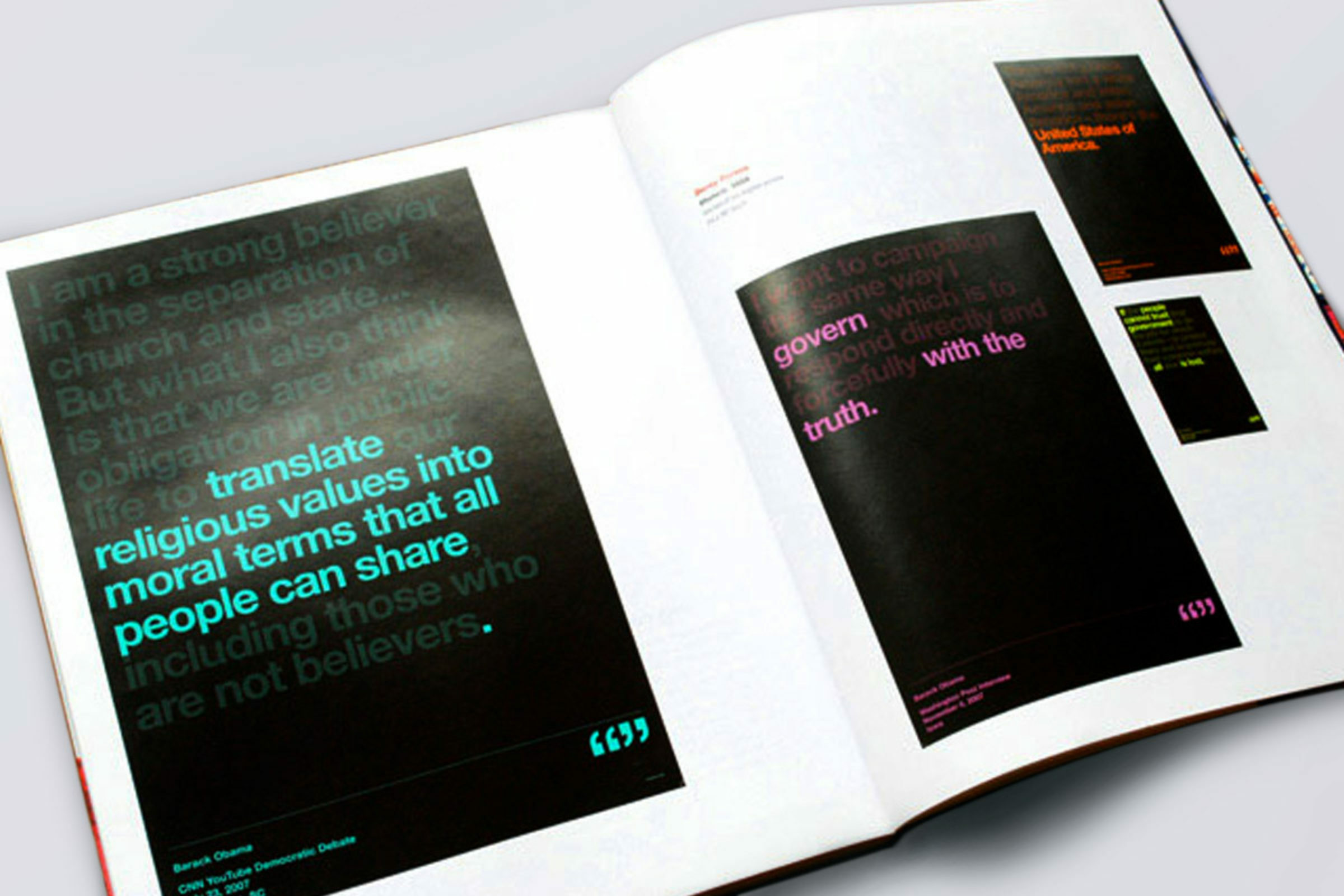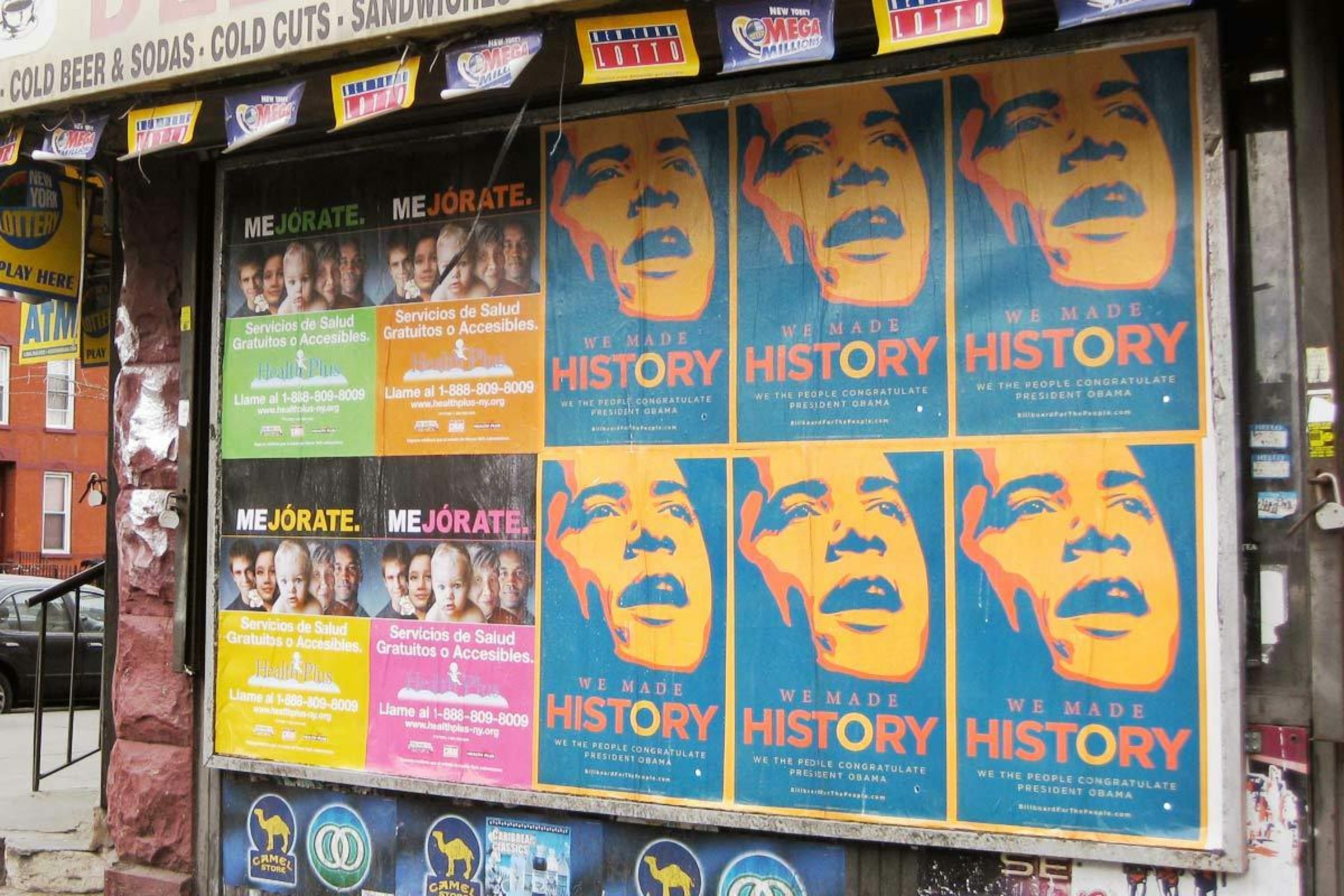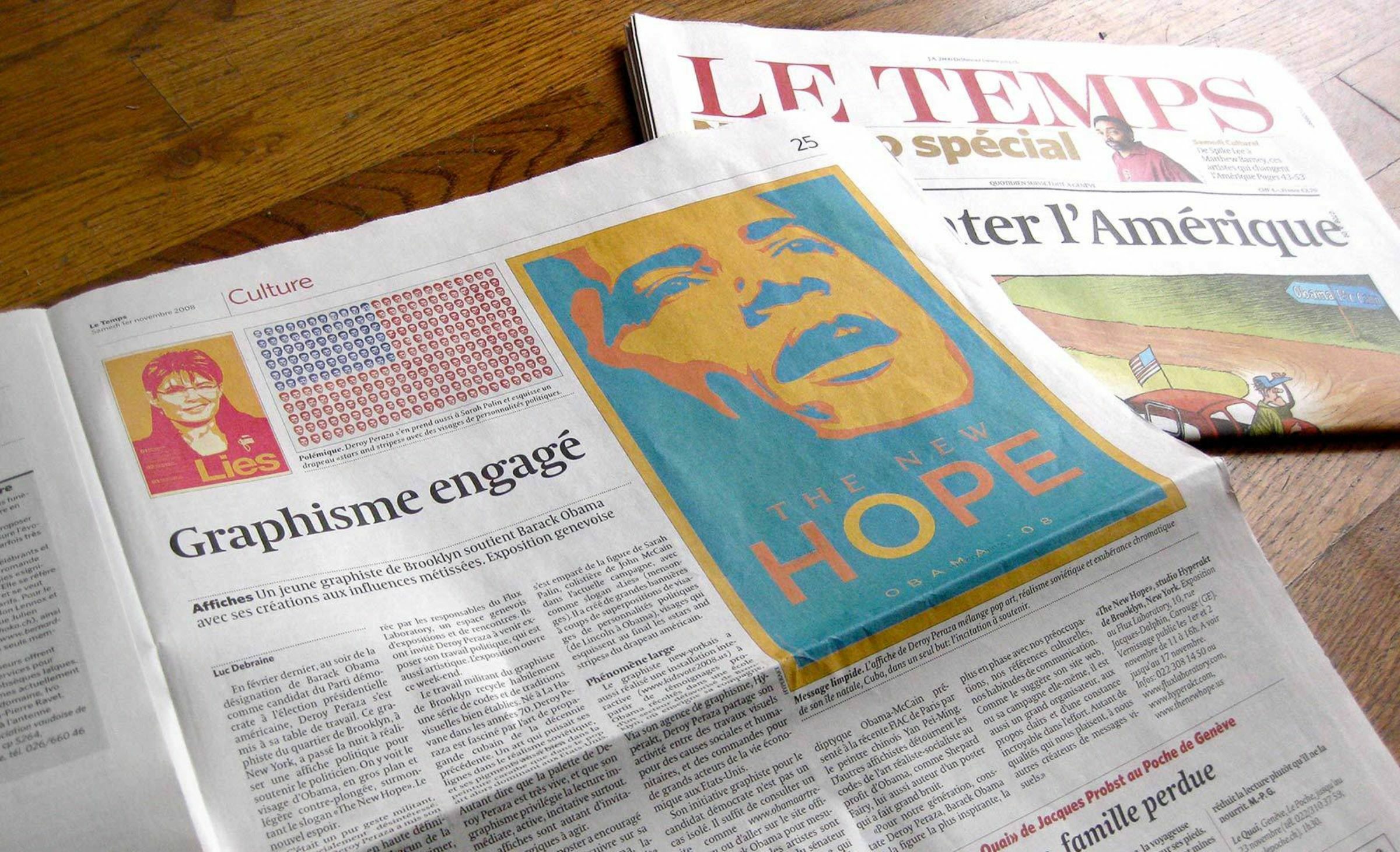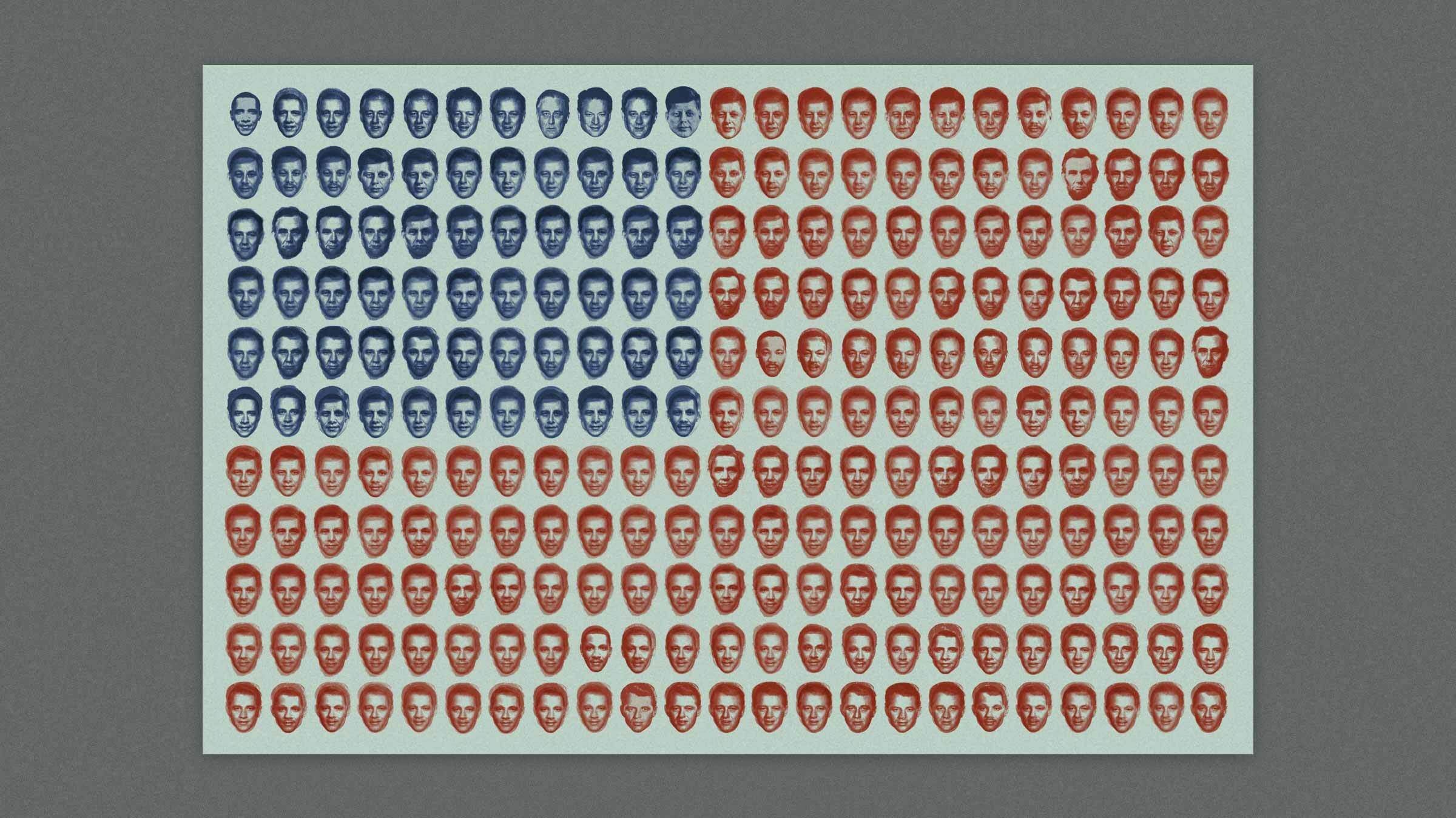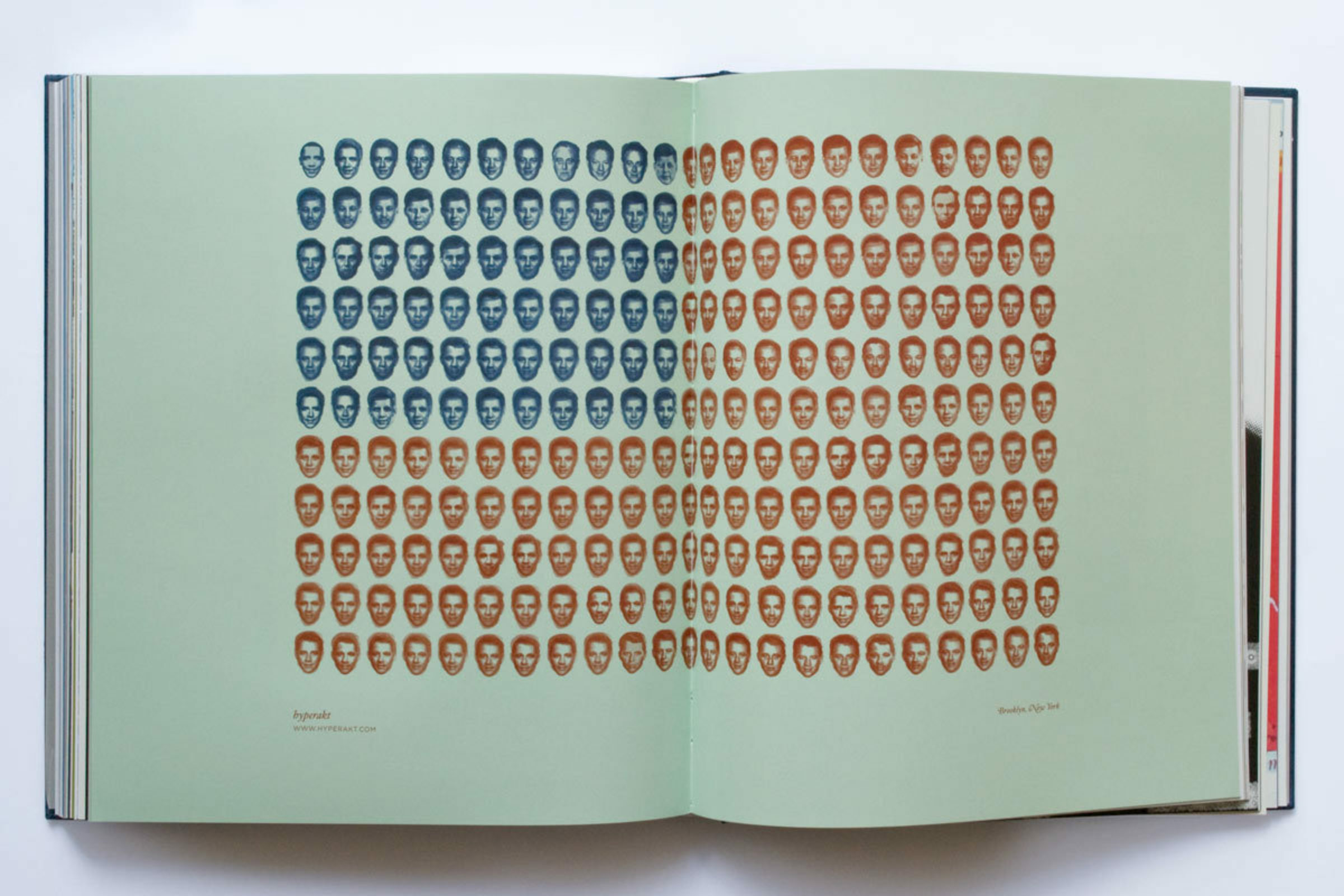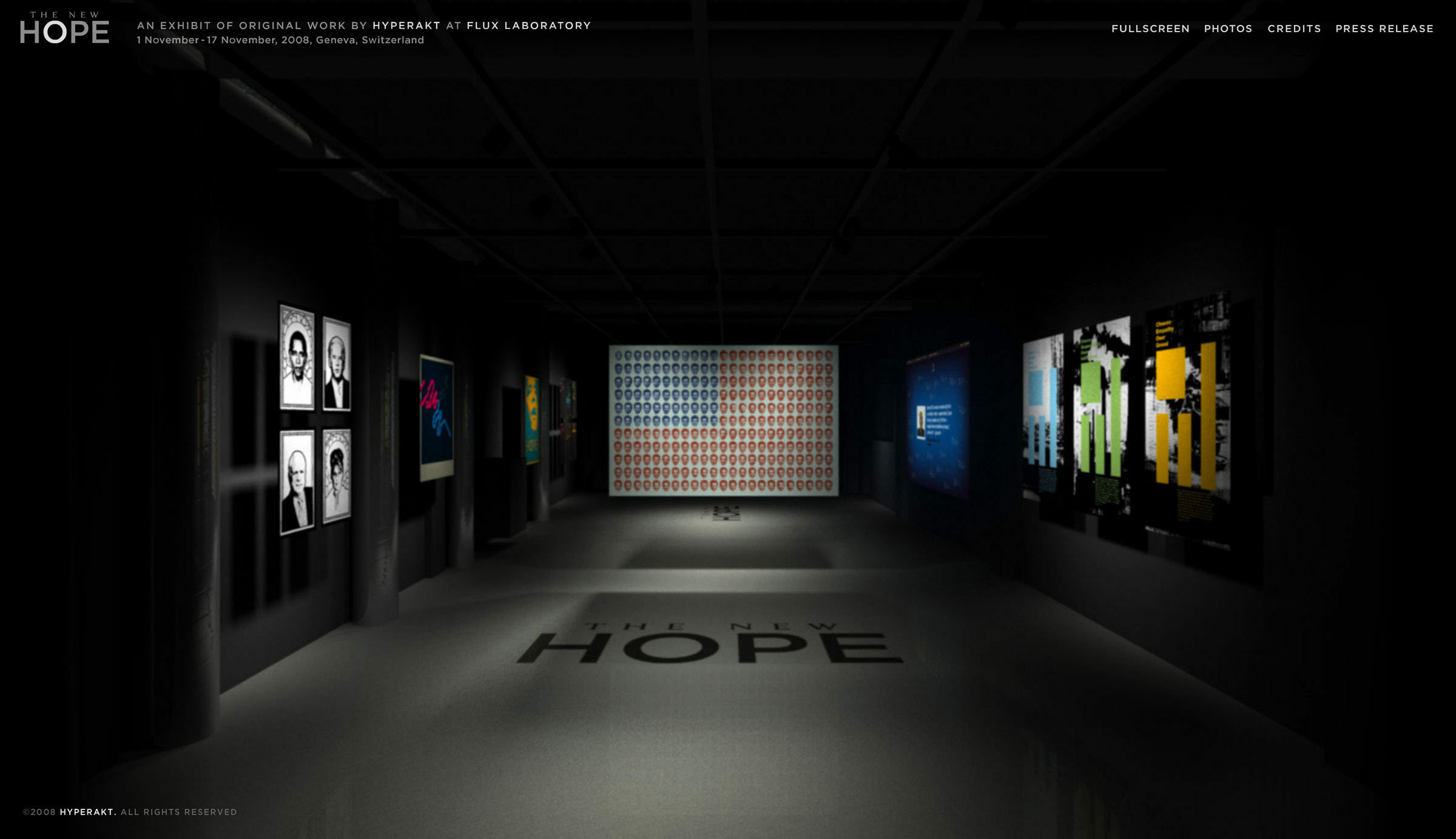 A unique moment in American history
The election of Barack Obama was a unique moment in American history. The American public hadn't displayed such universal interest for the political direction of our country since the idealistic days of the 1960's. We joined in the excitement of the nation as it happened. It was our great honor to have some of our work included in the inaugural celebrations in Washington, DC. We created a new series of silkscreen prints called "Victory," featuring portraits of the new president and first lady. Back in New York City, which was fully in the grips of Obamamania, we launched a crowd-funding campaign called Billboard for the People and raised money to wheat paste over 1,000 prints of the original poster all over the city. Since then, the work has been featured in several design books and more blogs than we can say. The series of quote posters entitled "Rhetoric" are now part of the AIGA's Design Archives.