Work
Atlassian InfoQuest
Lost a file? Never fear! Atlassian's InfoQuest is here!

Bringing the story to life
To commemorate the release of version 4.0 of the software, Hyperakt collaborated with Atlassian to create the story of Chuck. Chuck is an average employee, lost in the abyss of his hard drive, inbox, and cloud network at work as he searches for a file. Scrolling through the parallax website, you can join him in his journey to find the critical information his boss requested before his closely approaching deadline.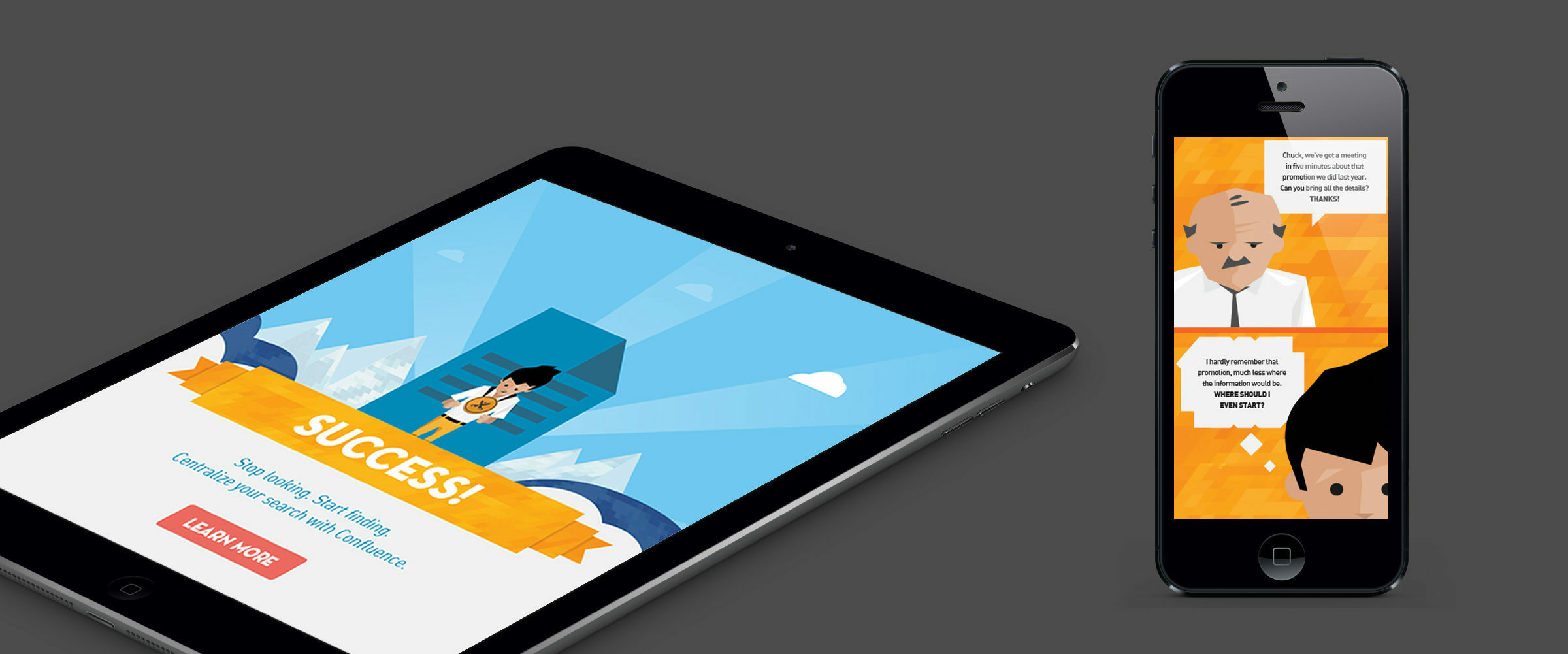 Project Credits
Project Team
Eric Fensterheim
Radhika Unnikrishnan