Work
The Gap Between Black & White America
How race determines the economic destiny of Americans.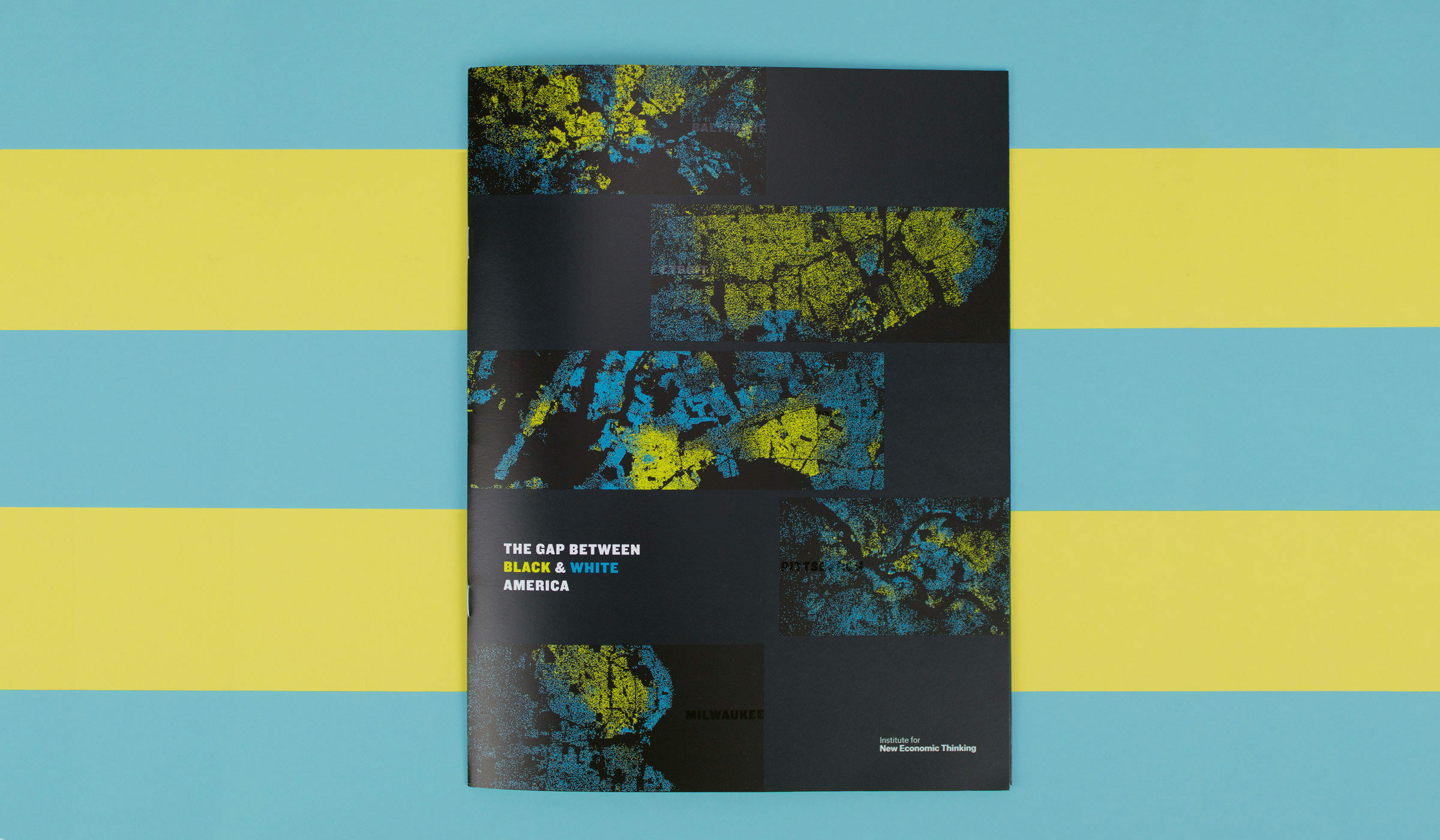 Traditional economics, much like the ethos of the "American Dream", asserts that an individual's success in life is the sum total of her talents and efforts. Yet, despite the theory of free markets and competition, the reality is that a huge disparity exists between white Americans and black Americans. Why is it that black Americans get paid less than their white counterparts at every level of education?
The Institute for New Economic Thinking (INET) promotes sound economic ideas to better serve humanity. As a leader in the field of economics, they push and inspire traditional economists to explore and illuminate the complex relationship between economics and inequality, environmental and resource sustainability, and innovation.
INET asked Hyperakt to design a book that lays out irrefutable facts of the gap between black and white Americans for their conference on race and economics in Detroit (Detroit's Tomorrows and Tomorrow's Detroits). The goal was to visually transform complex data points into a striking print piece that highlights data in a simple and impactful way. Race — a social construct — is in fact, the fundamental determinant of the economic destiny of many Americans and centuries of racism have exacerbated the hardships that black Americans face.