Work
Center for Urban Pedagogy
Using the power of design and art to support meaningful civic engagement, in partnership with marginalized communities.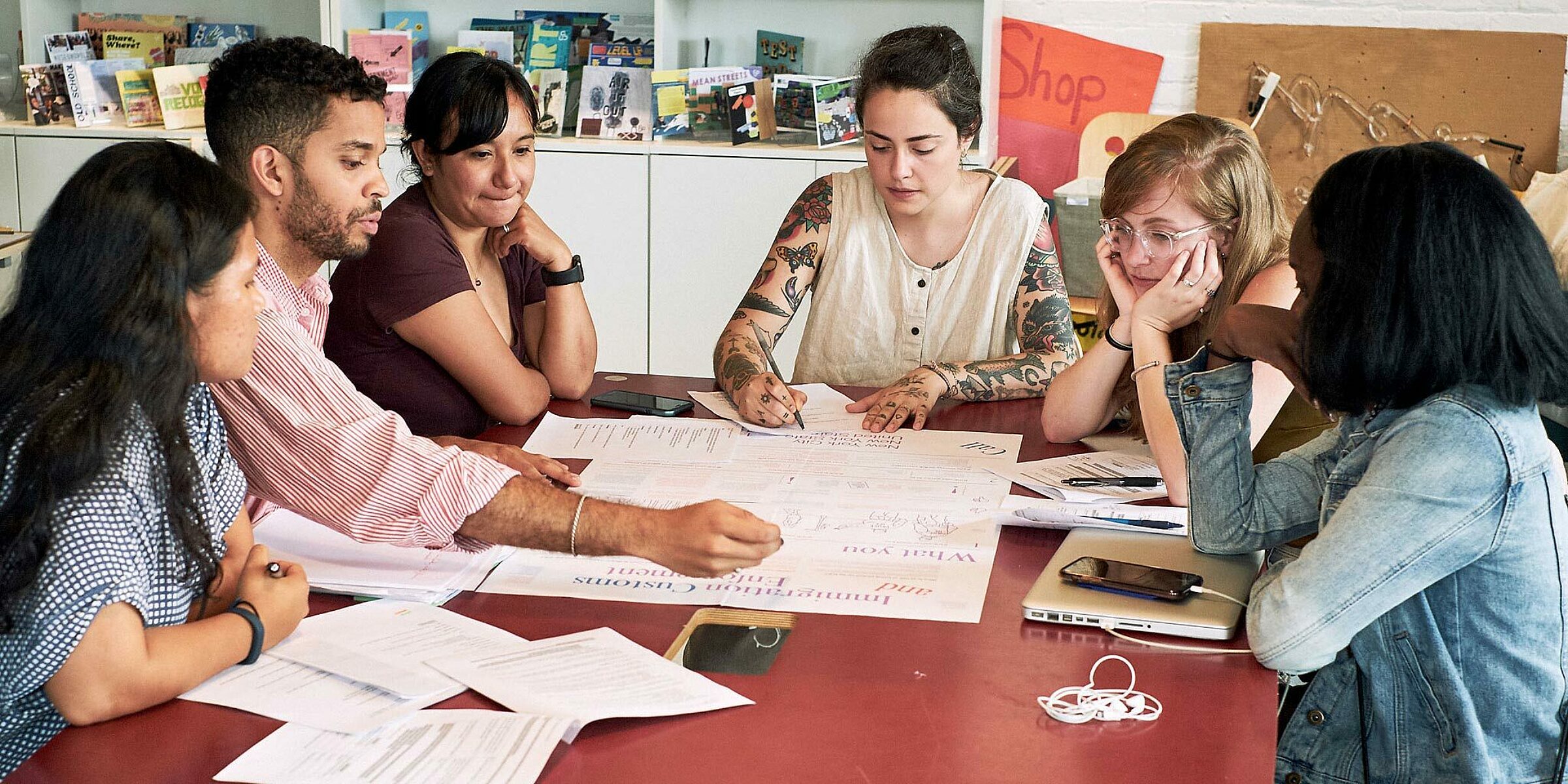 The challenge
CUP has long nurtured a small and loyal fan base. Those who knew, knew. But those who didn't found CUP complicated to approach. As CUP had evolved over the years, new programs and offerings had sprouted, adding more complexity to the organization and its work. Potential partners, advocates, and educators were eager to work with CUP but unsure how. In its 2 and a half decade existence, CUP had inadvertently become inaccessible to exactly those they were trying to reach.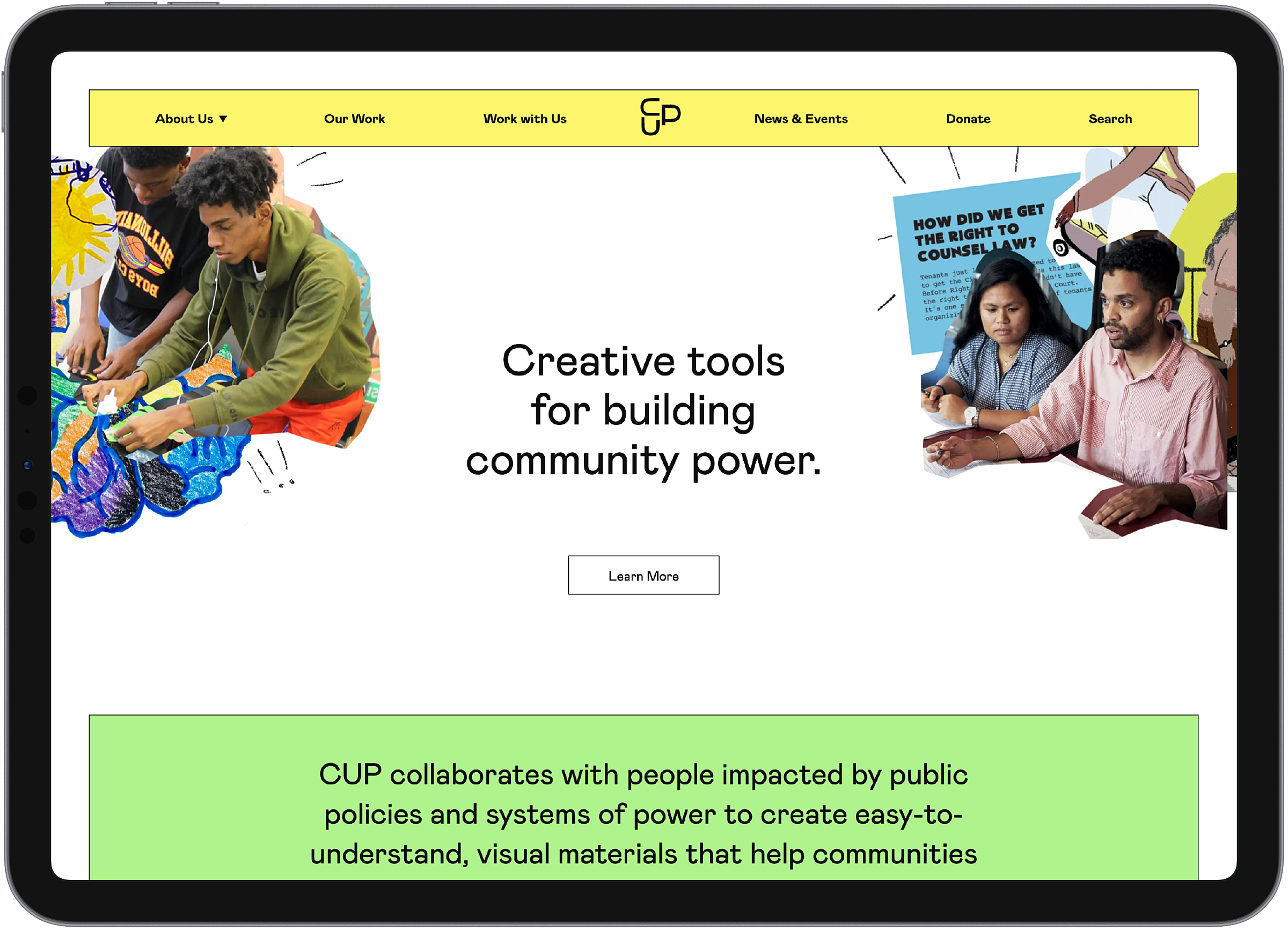 The opportunity
The opportunity was clear, how might we increase access to CUP's services, products, and community through their digital presence? In this work, we had the chance to let the world know that CUP was more than an organization or a brick-and-location, but rather a resource, for all, and especially those who needed them the most.
Capturing the essence of CUP
We created a cohesive visual language that evolved from the way CUP currently lives in the digital space. While the mark remains the same, our design team took the vibrancy of color and tactual nature of CUP's work and created a web style guide. Our approach was to move the brand toward inclusivity and attention to accessibility, without losing the human feel so evident in the organization's creative partnerships.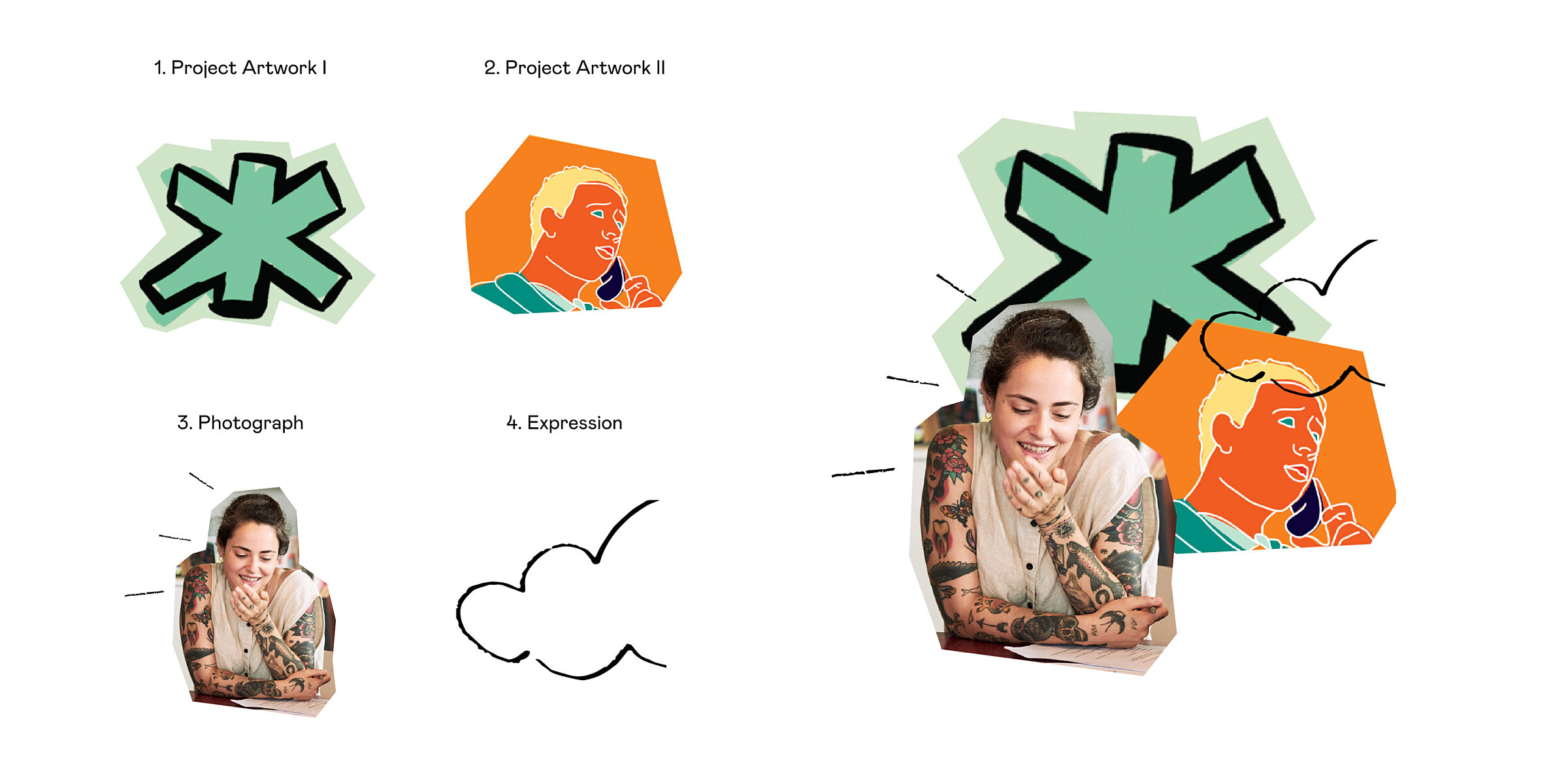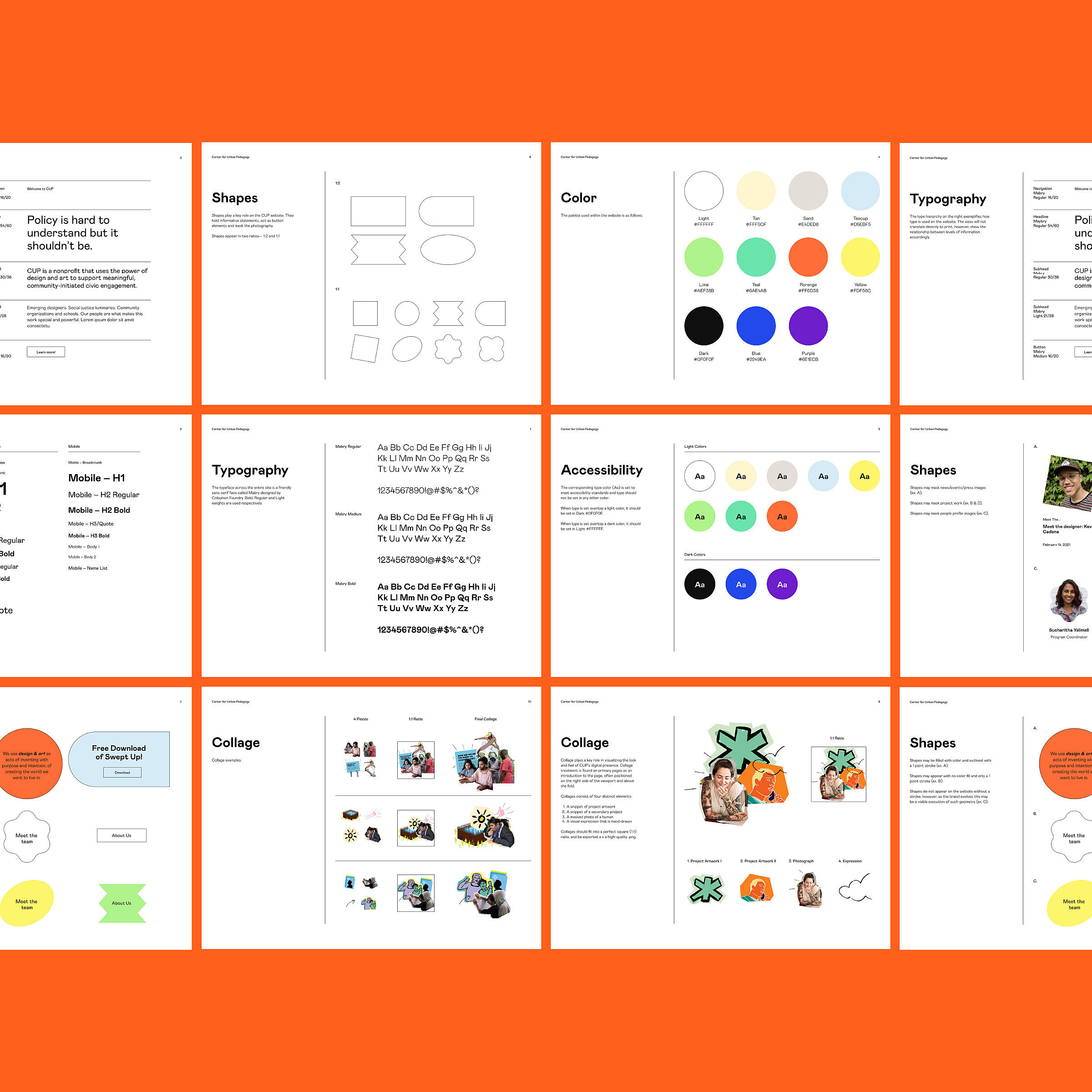 Handmade and collaborative
CUP often works with designers, educators, and students to create educational tools. Often partnering with high school students on demystifying policy and planning issues, understanding the demographic they serve was an important part of the process. We worked to incorporate a colorful environment which positioned analog visuals appropriately within the digital space. The digital experience is peppered with moments of unexpected hover interactions and cut-paper collages that feature the community, the work, and a vibe that is ownably CUP.