Work
Teach
Reflecting the true brilliance of educators.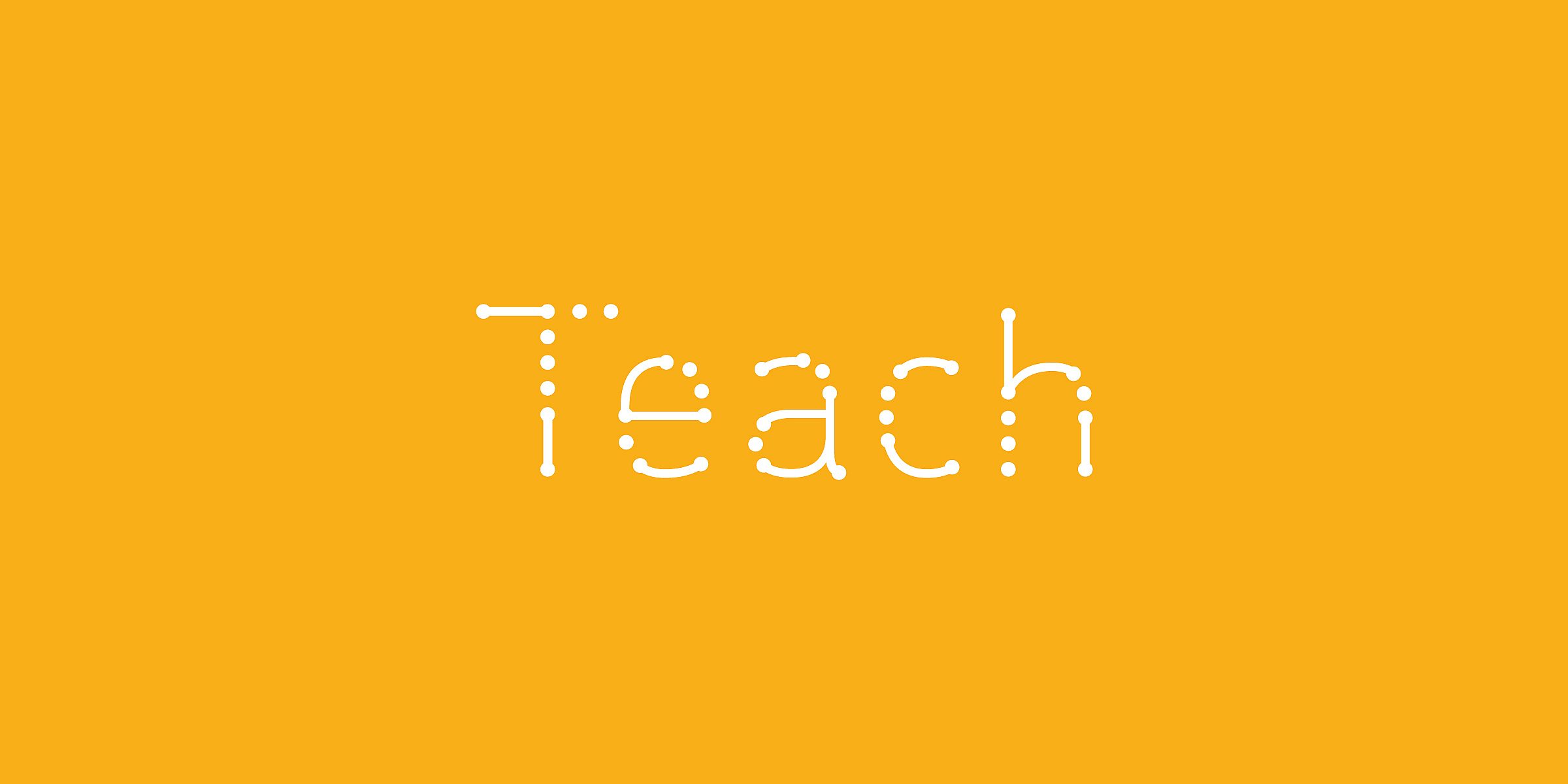 Challenge
Studio 360 is a Peabody Award-winning radio program from Public Radio International and WNYC. Each year, the producers of the program commission a design studio to redesign a culturally relevant topic whose visual language has grown stale. In 2011, Hyperakt was approached with the task of redesigning the brand of "teachers." We aimed to disrupt and reimagine the current infantile iconography — apples, pencils, and abc blocks, dubbed "Apple Crapple"— and more accurately reflect the multi-faceted role of teachers and the spectrum of teachers from elementary school to higher education.

Approach
After extensive exploration, we arrived at a core idea: teachers enable potential in every student. We defined this visually as "connecting the dots." This motif defined a new visual story for teachers, one that alluded to linking synapses, bridging gaps, and guiding students. We created an inspirational brand to instill pride in the teaching profession and to represent what 21st century learning really looks like.
Impact
The new brand was presented on air at Studio 360. The program was so popular, PRI followed up the radio show with a downloadable e-book, outlining our process and its outcome. Teach has won a Brand New Award, was featured in AIGA's Design For Good blog, and in GOOD, CoDesign, and +Ed Week.
"
We loved how Hyperakt's 'connecting-the-dots' motif suggests teachers are guides to thinking and learning, providing students with the foundations for lifelong education as a perpetual work-in-progress. The intended end-users here were educators, and across the radio and Web platforms of the project the response has been inspiring. One 50-year veteran wrote us: 'Your Teach designs graphically depict what I feel when I'm teaching'."
Kurt Anderson
Host, Studio 360
A brand with urgency
We first repositioned "teachers" to an active verb "teach." Using a verb to represent the teacher's brand not only emphasizes that teachers are active do-ers, facilitators, and enablers, it makes the entire brand a call to action. The brand "Teach" immediately urges people to join the profession, and encourages others to acknowledge the important role of educators.
We manipulated the typeface Chevin to create a primary mark, finding a balance between connection points and linking lines to read clearly and boldly, "Teach."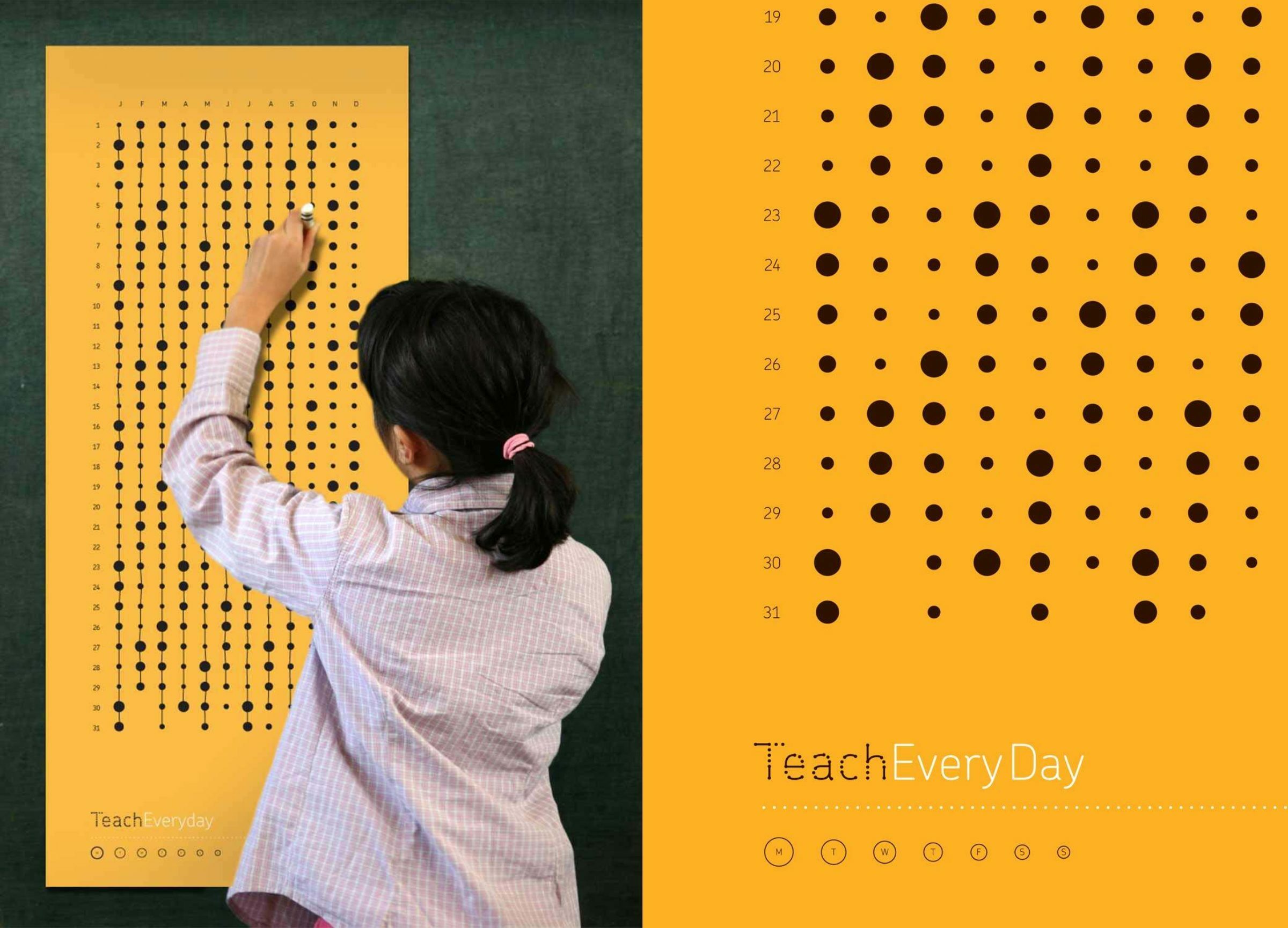 Elevating teachers
Across posters and advertisements, the Teach brand is designed to elevate the role of teachers, invite respect, and inspire the best and brightest to pursue the profession. Each poster has a unique "connect-the-dot" illustrations— a visual language that is already used for learning, from word mapping to flow charts. A vibrant yellow color links the brand back to educational motifs of pencils and school buses and keeps a friendly and optimistic feel.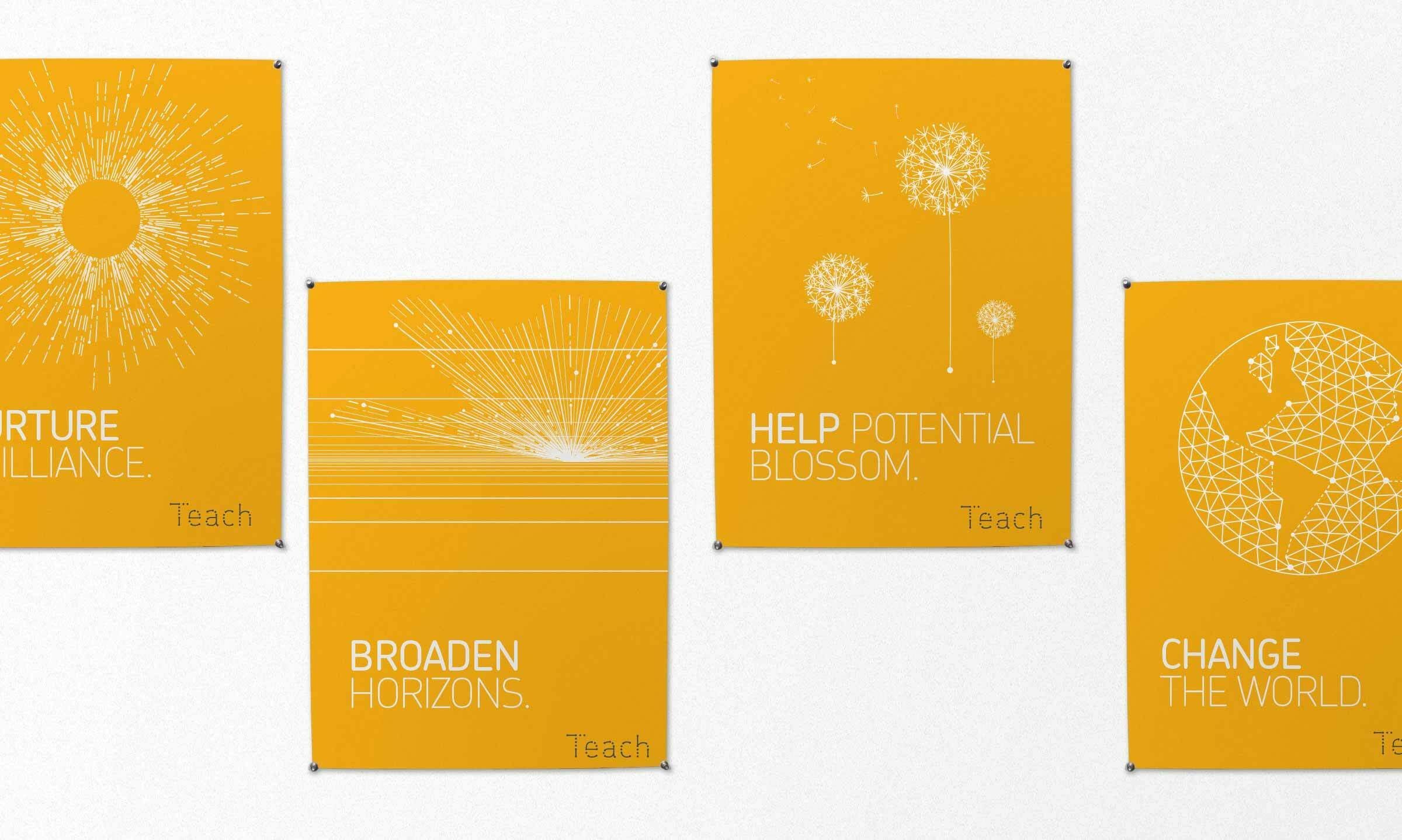 A space for Innovation
We transformed the perception of teachers at school and in the classroom by replacing a childish visual vernacular with sophisticated design. The designs speak to teachers in an intellectual and mature way. Using the same language of circles and connecting lines, teachers can link together stories — How do you catch the flu? What is the history of airplanes and spaceships? — in a visual way.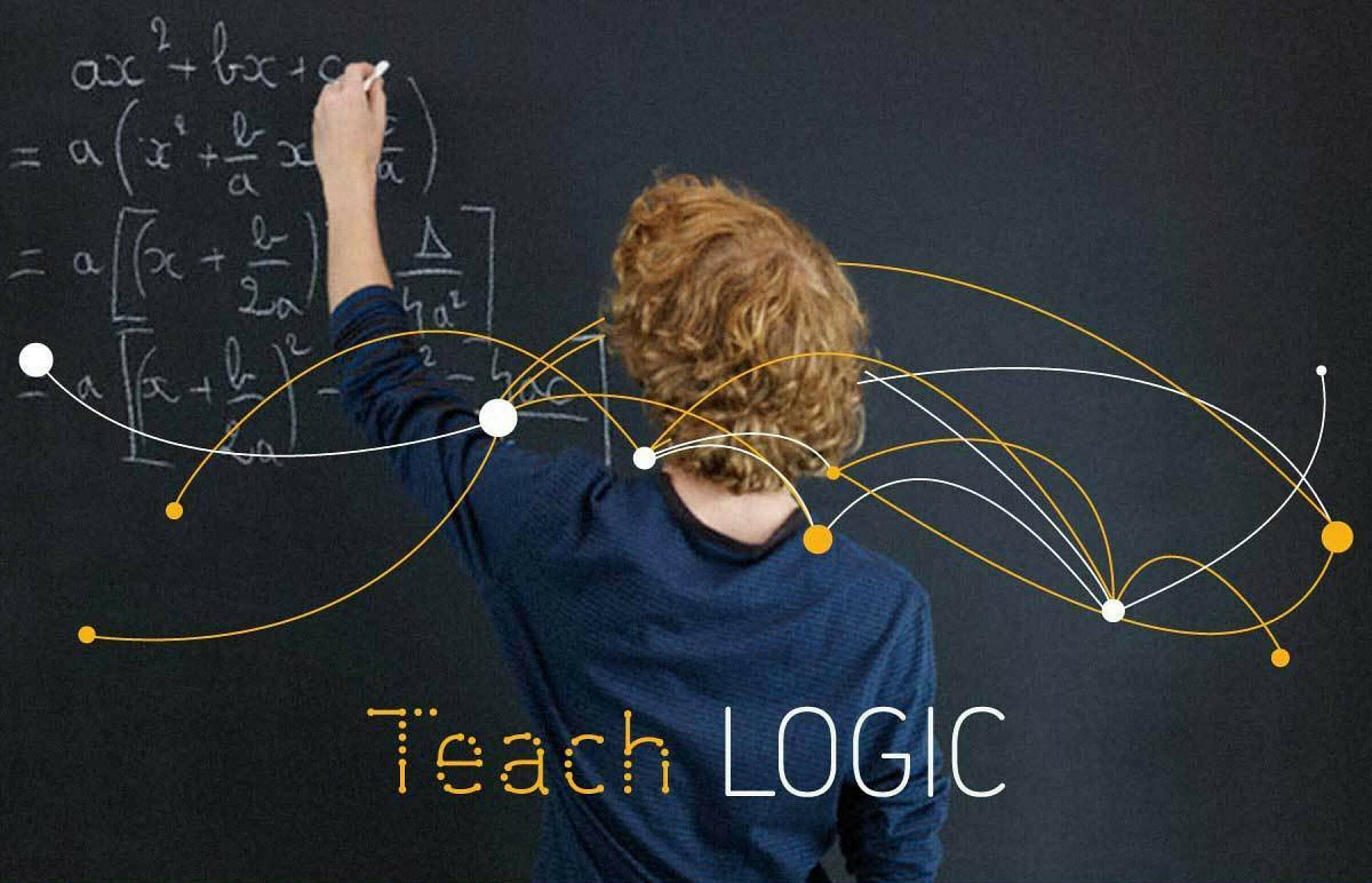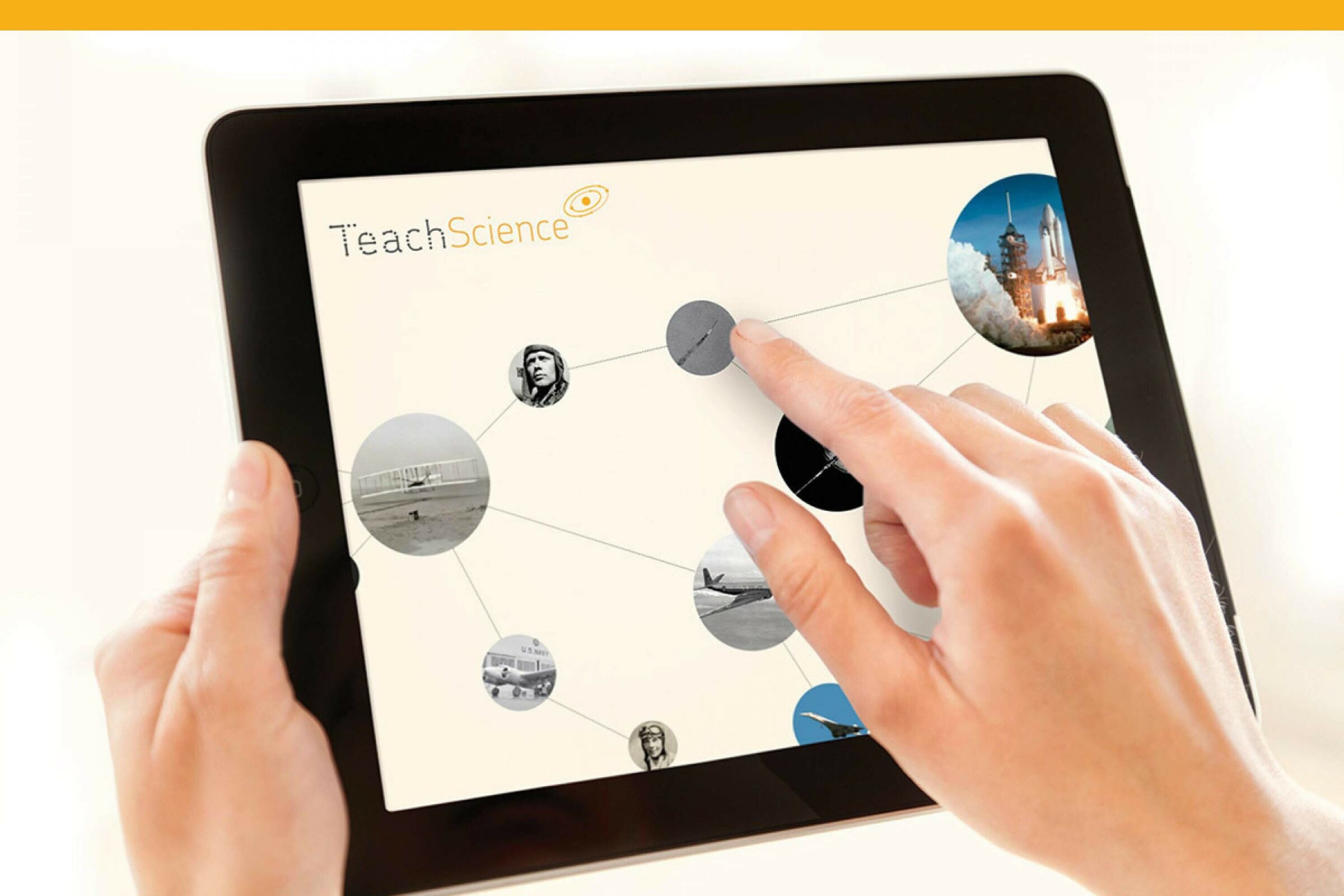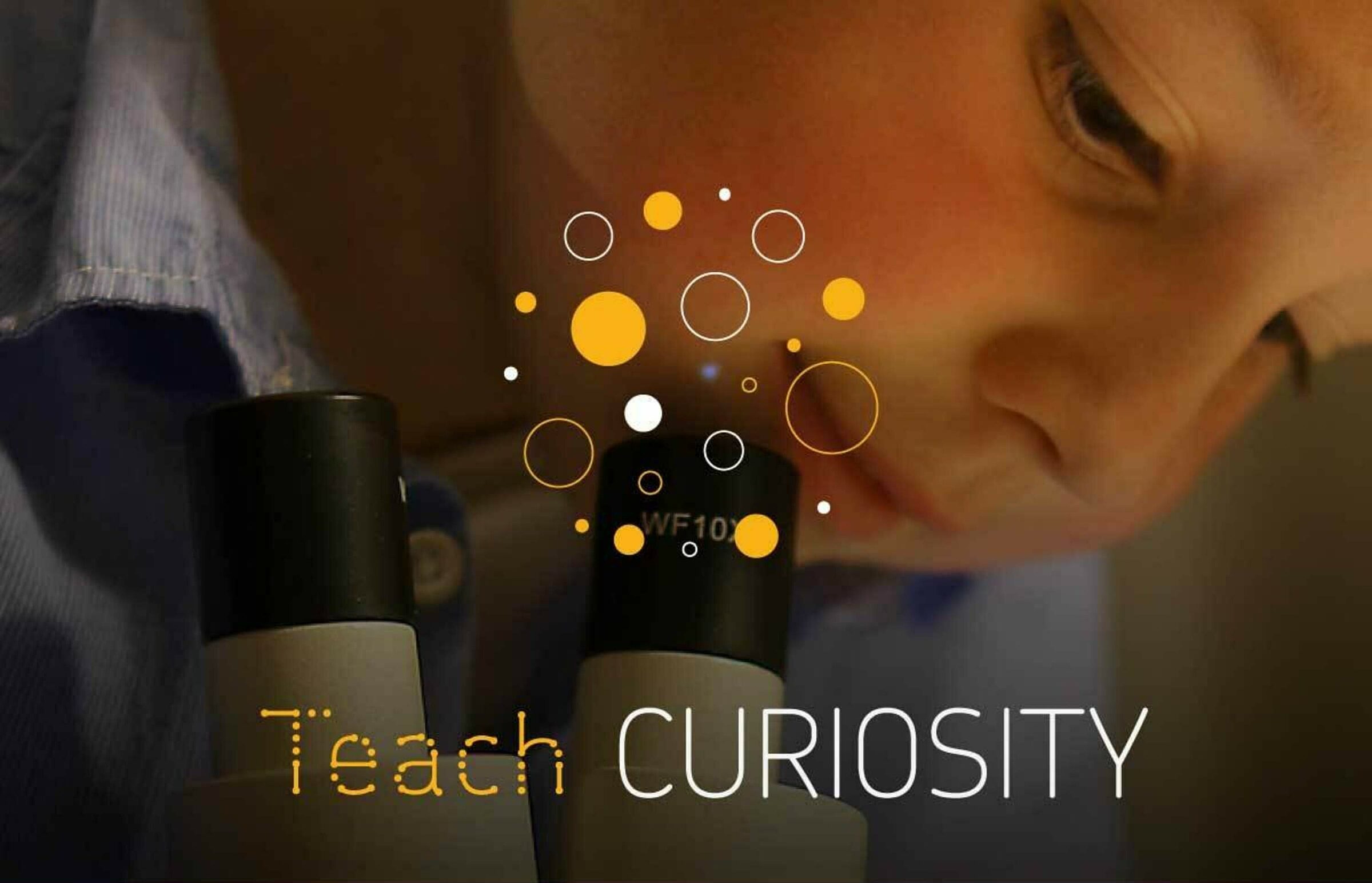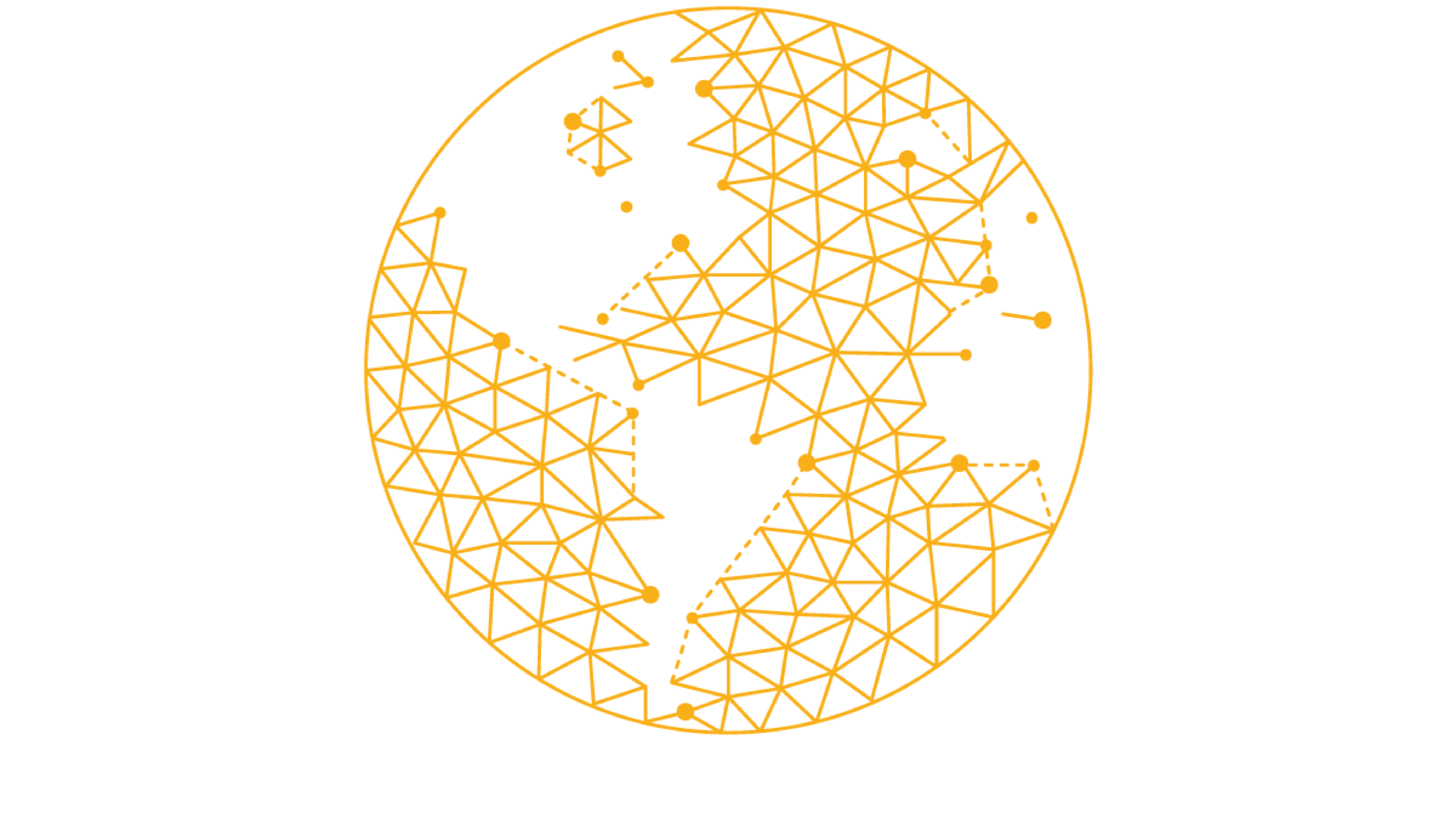 Open to all educators
In response to requests from teachers, we created the website InspireTeachers.org under a creative commons license, making all Teach branding materials publicly available. To date, the site has been visited by people in over 100 countries, with over 3,000 downloads and counting. We've been touched by how the visual language has been adopted and transformed by teachers around the world in their classrooms.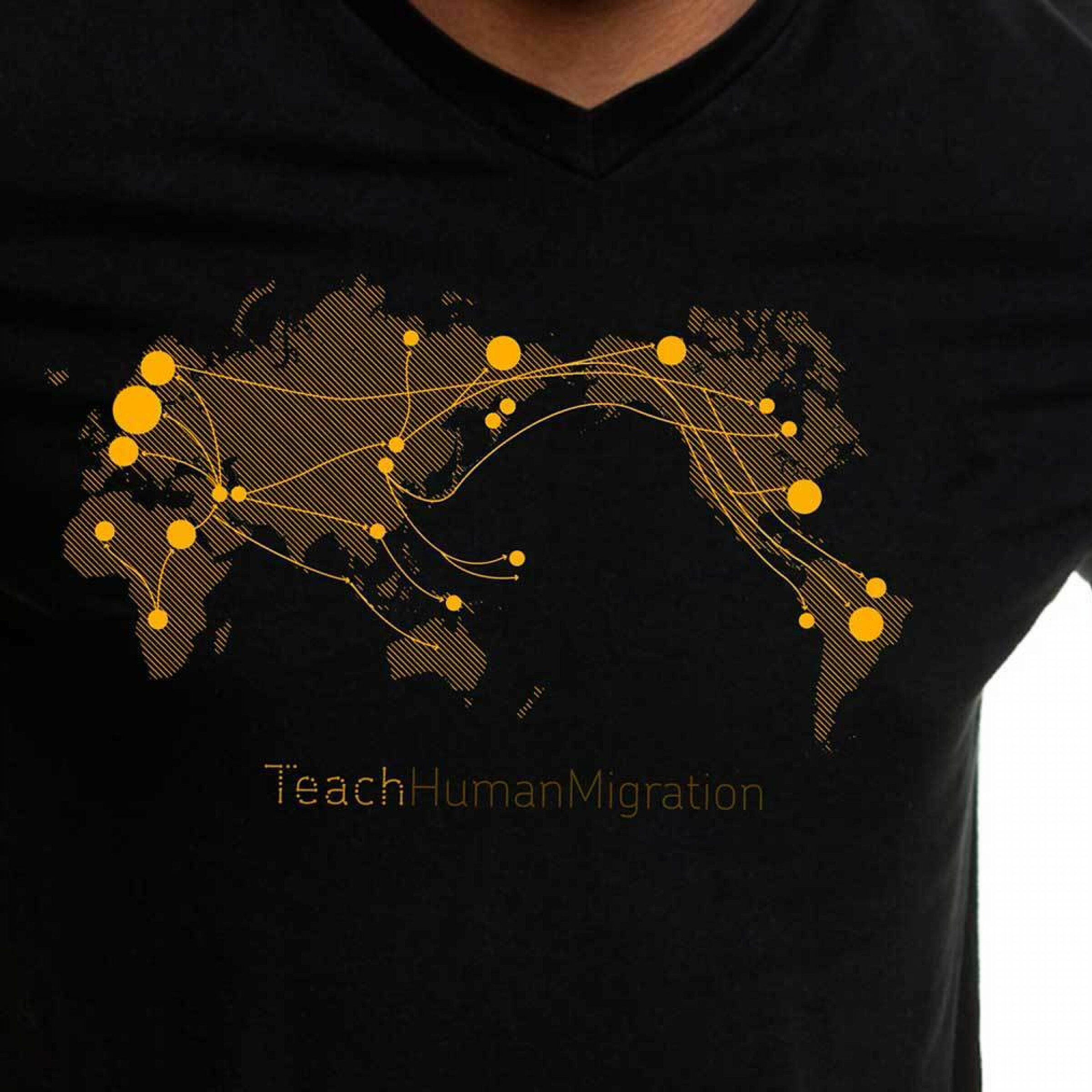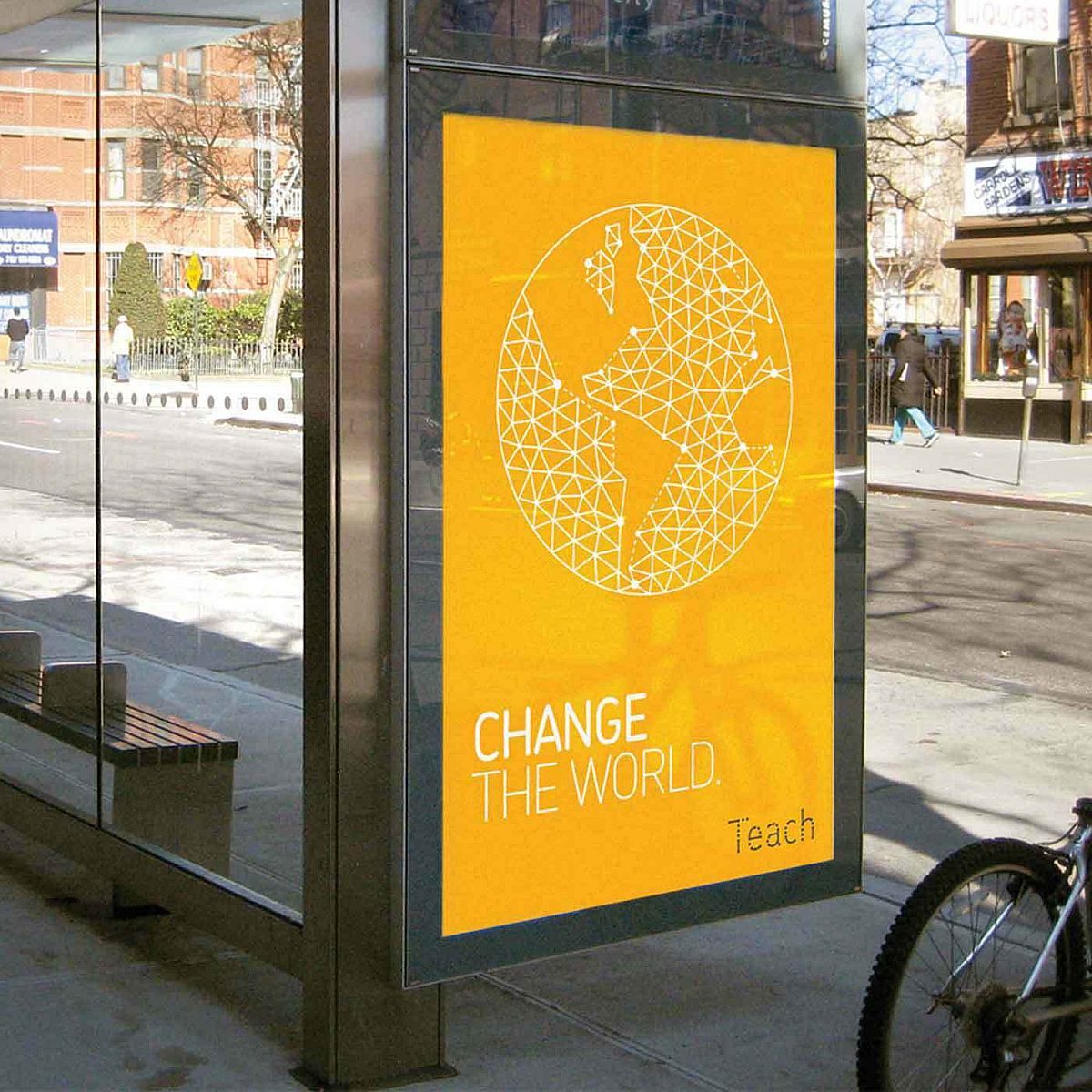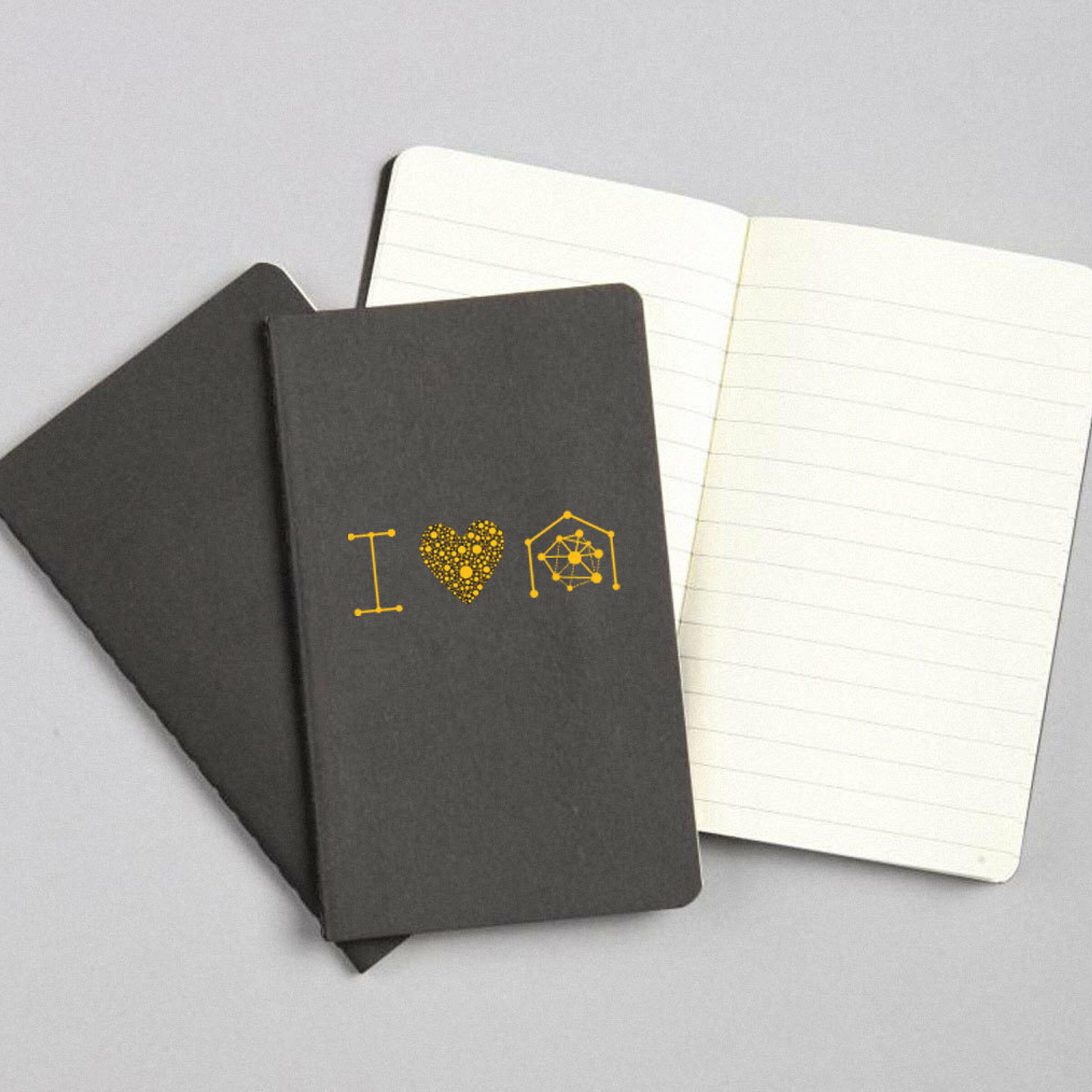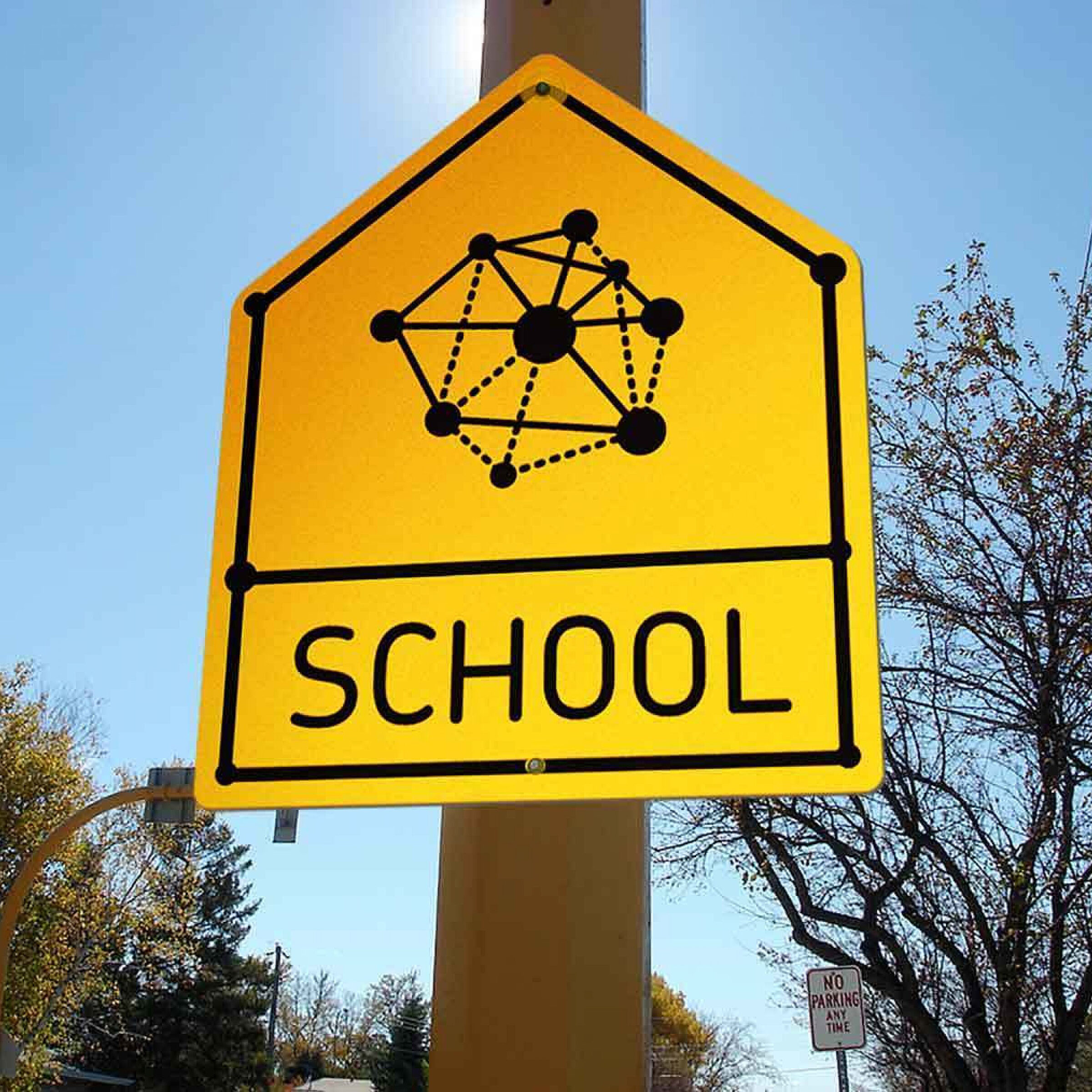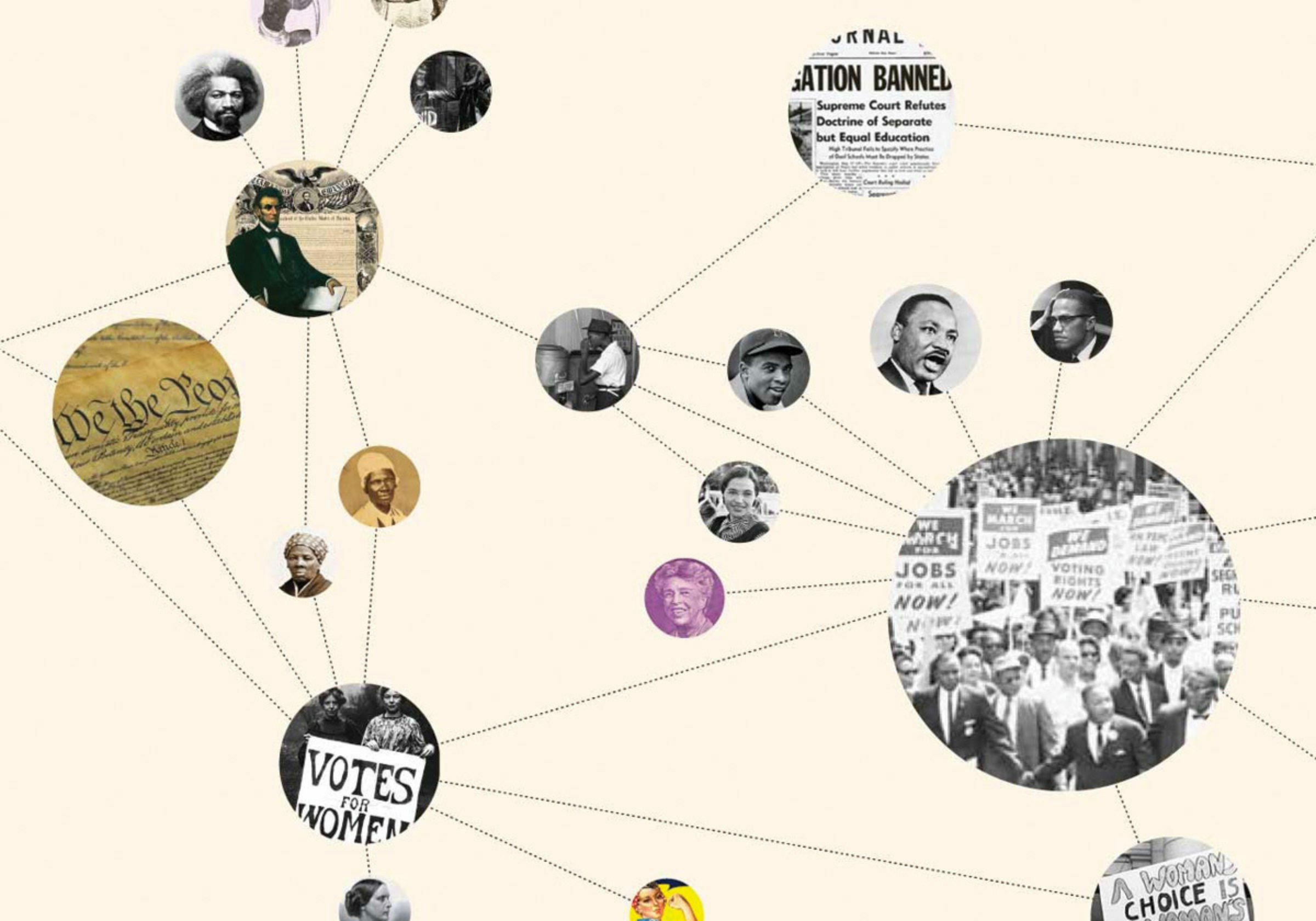 Project Credits
Project Team
Josh Smith
Jason Lynch
Aymie Spitzer
Eric Fensterheim
Wen Ping Huang
Rui Ribeiro