Work
UNGC Guide to Corporate Sustainability
Shaping a sustainable future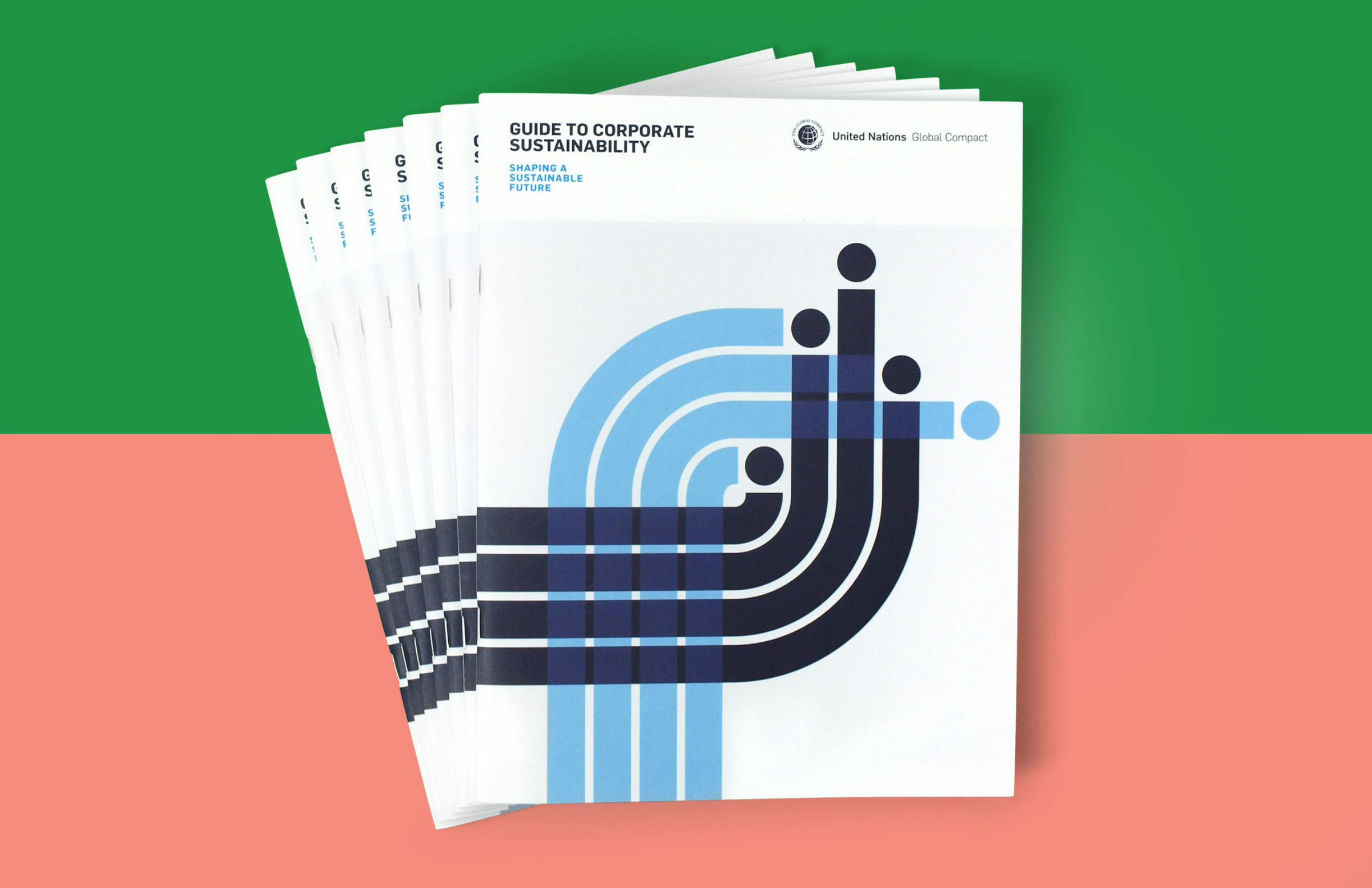 Global warming is a worldwide threat, but without the power to compel compliance, organizations like the United Nations rely on persuasion to put a halt to climate change.
The UN Global Compact is a corporate citizenship initiative that brings together business, international agencies and civil society to solve the most pressing problems of our times. Convened in 2004 by Secretary General Kofi Annan, the Global Compact is organized around 10 principles of responsible corporate practice relating to human rights, labor standards, the environment and ending corruption.
Hyperakt worked closely with the Global Compact communications team a 45-page print report showcasing progress and challenges in corporate sustainability. We pushed the brand language in new ways to highlight the human impact of sustainability. Compelling photographs and bold colors drive home key points and create a simple wayfinding system in what is a very information-rich report.