Work
UNICEF: State of the World's Children
Inspiring innovation for every child.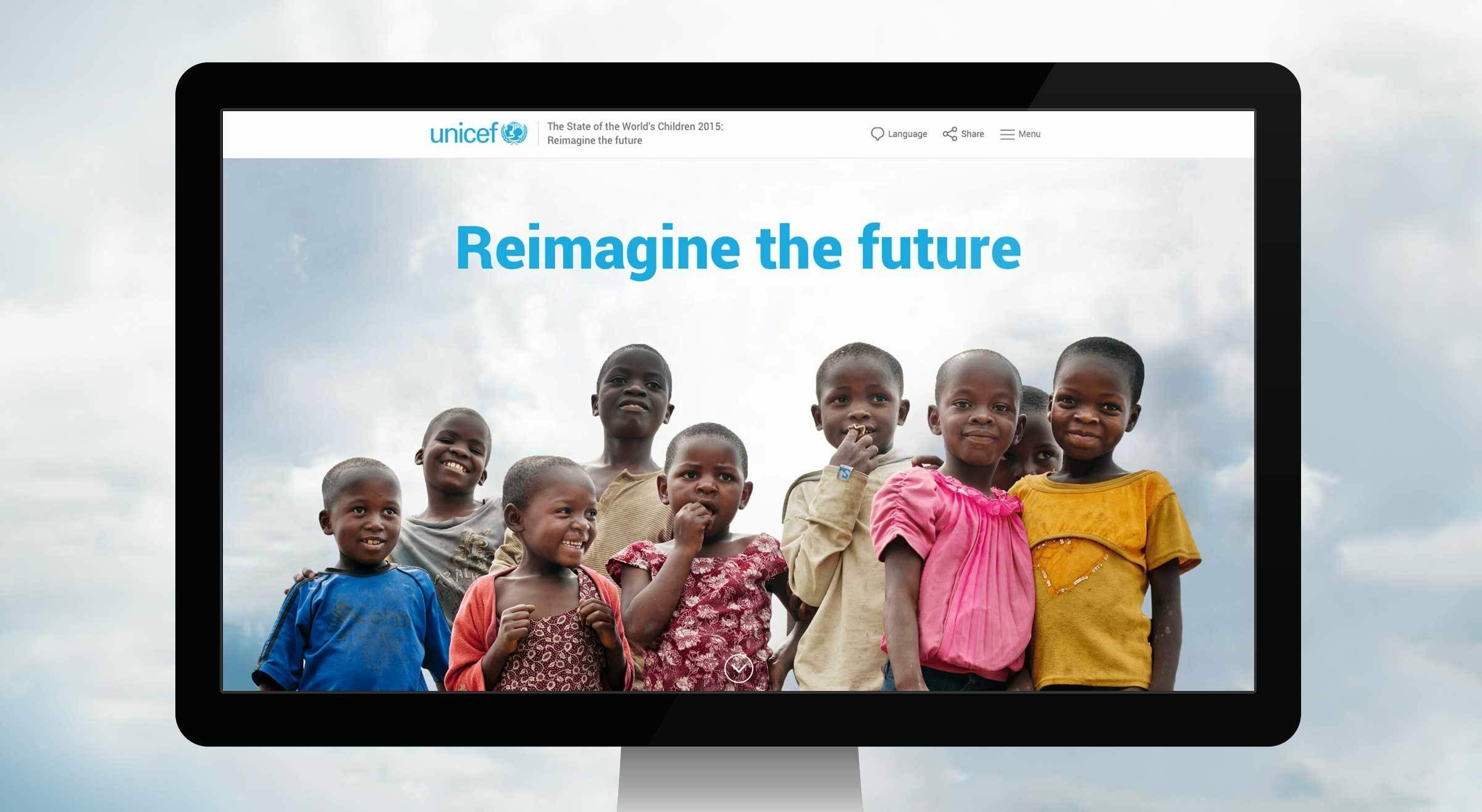 Approach
Hyperakt worked with UNICEF to define a clear content strategy that revolved around the core pillars of information: an institutional report, forty essays from child and expert innovators, and an interactive map. These three sections defined three levels of interaction, allowing the viewer to, respectively, observe, discover and share. Through consistent taxonomies and iconography, we linked the three sections together to provide a richer experience. We pushed the UNICEF brand to allow for a big and impactful visual experience to showcase the young voices of innovation.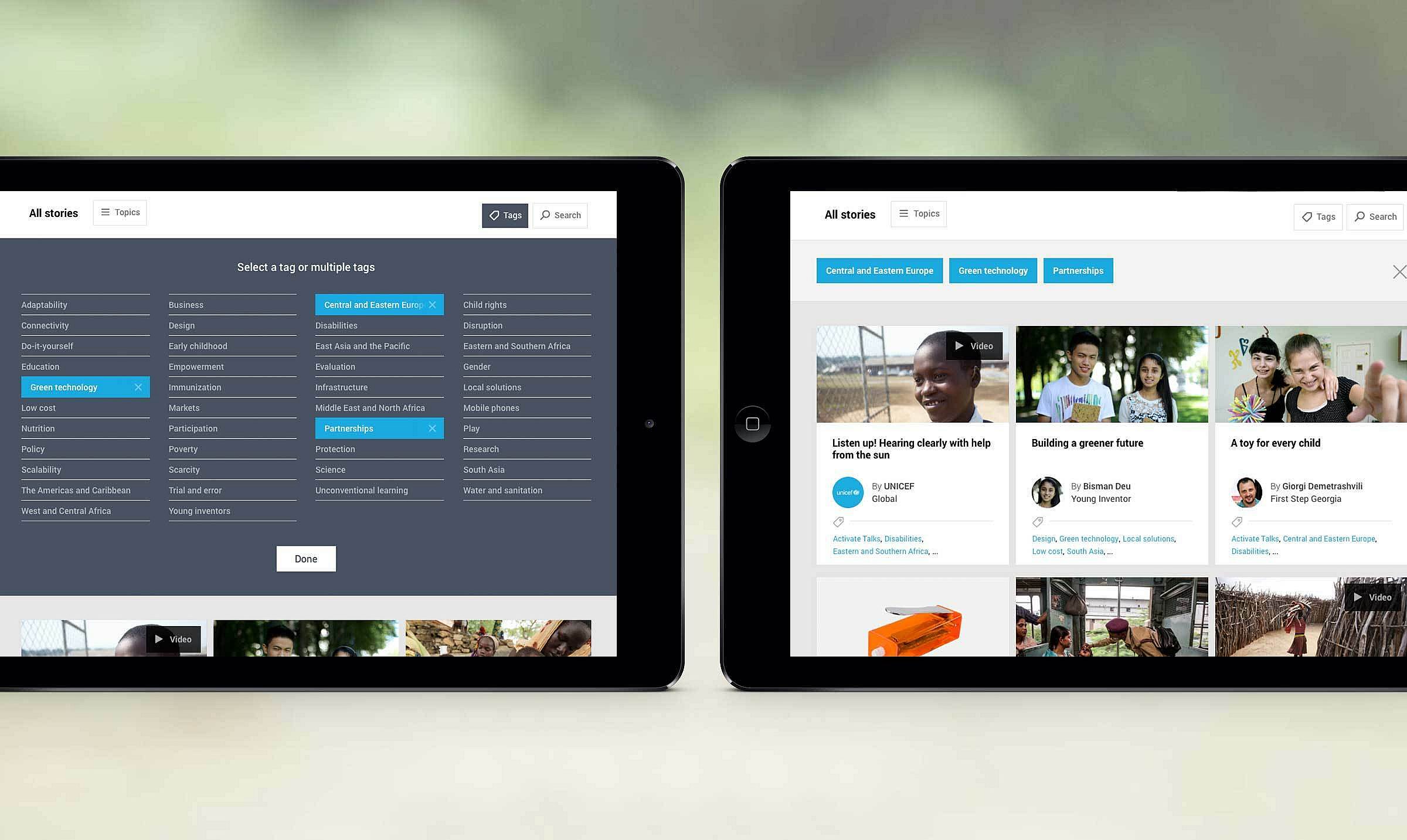 Crafting the narrative structure
Hyperakt led a collaborative content strategy workshop at UNICEF aimed at developing tags and a taxonomy that categorized forty essays into six coherent categories. Essays were grouped by the substance of their content rather than type. The categories became the thematic backbone of the website, forming links between the different sections. A custom set of six icons associated with each category are used consistently across text callouts, filtering systems and as markers to provide a cohesive visual experience.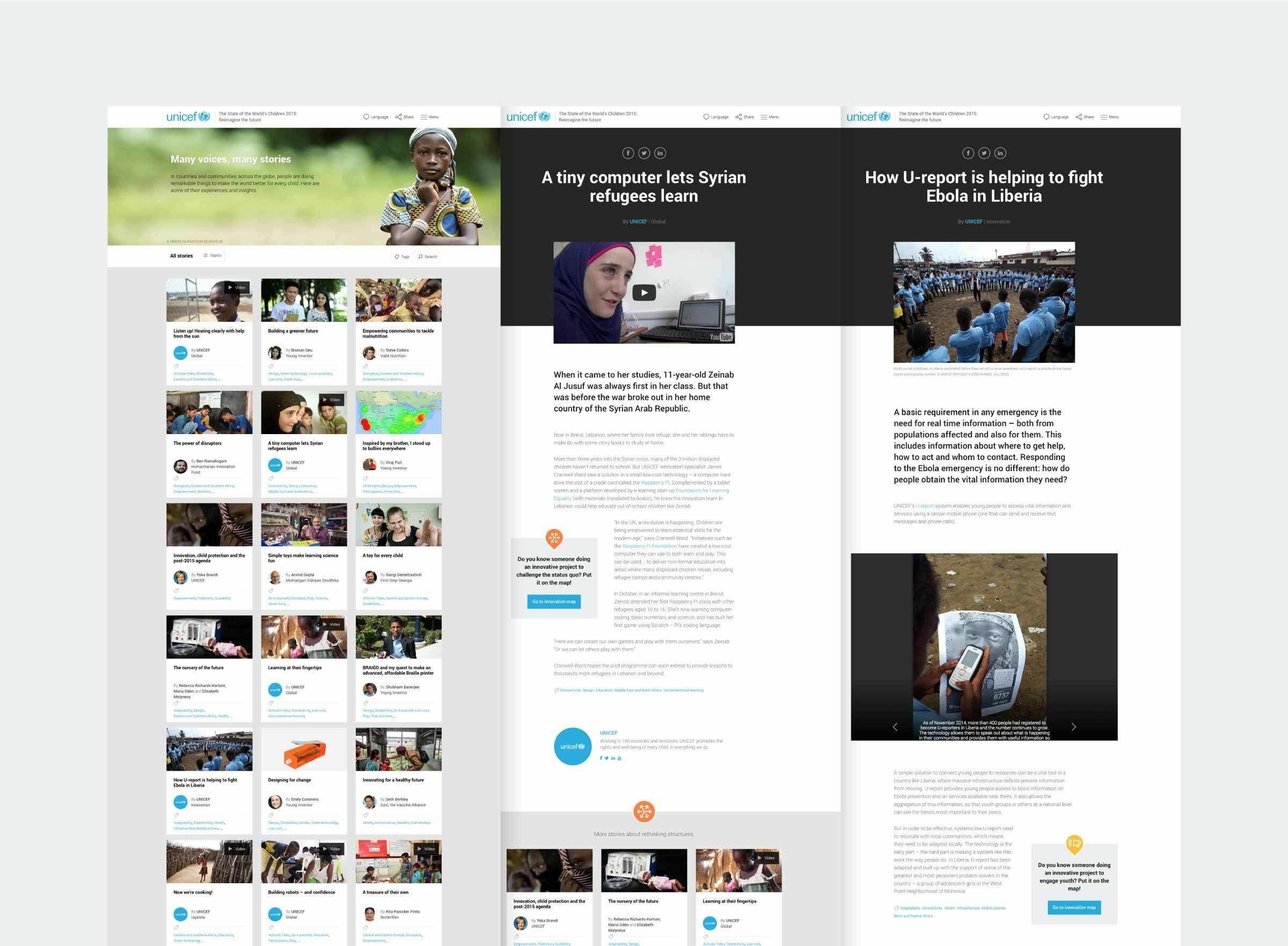 Easy browsing
With 40 essays to navigate through on the "Stories of Innovation" landing page, viewers need to quickly be able to browse through key information at a glance to make a selection. Each essay is represented by a card containing a key image, essay title, author name and picture and tags associated with the content. Viewers can sort essays by category, tags and the search functionality.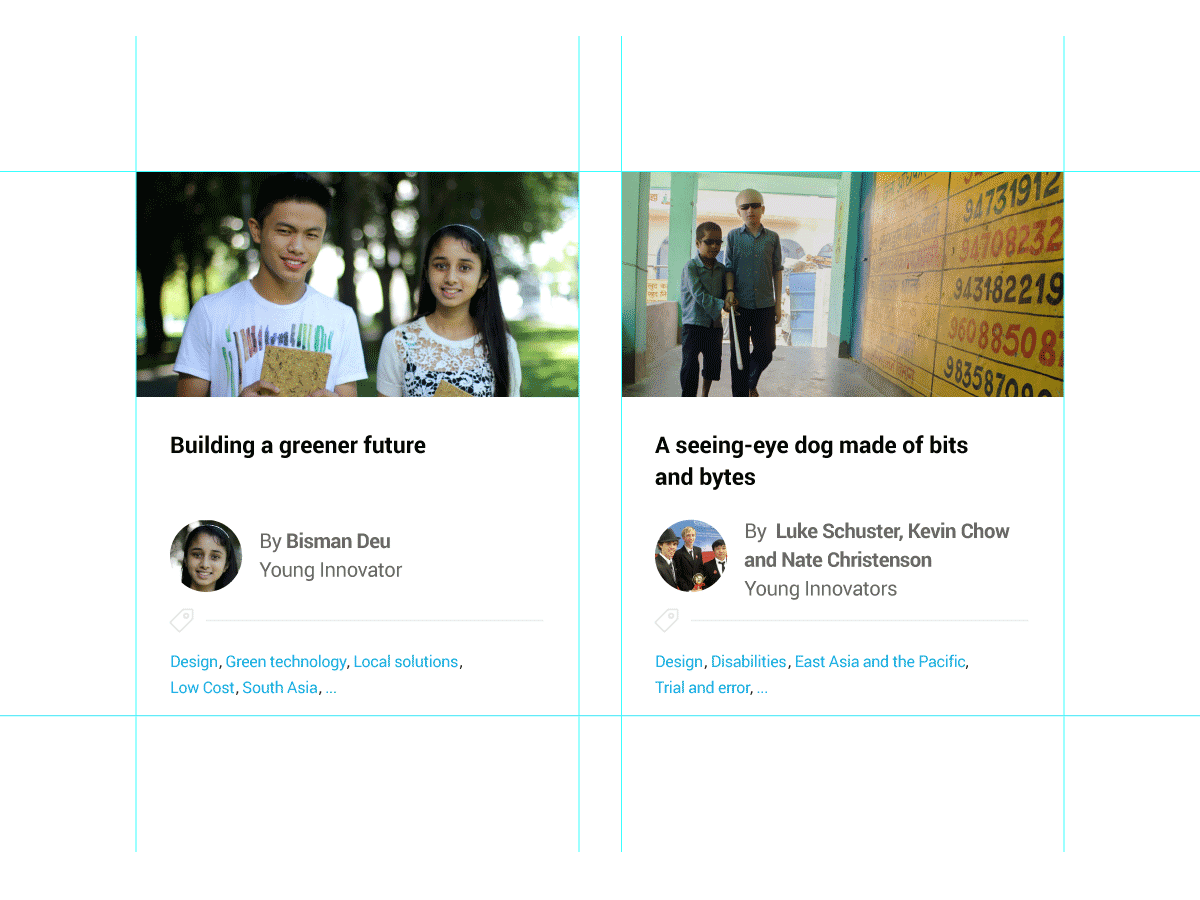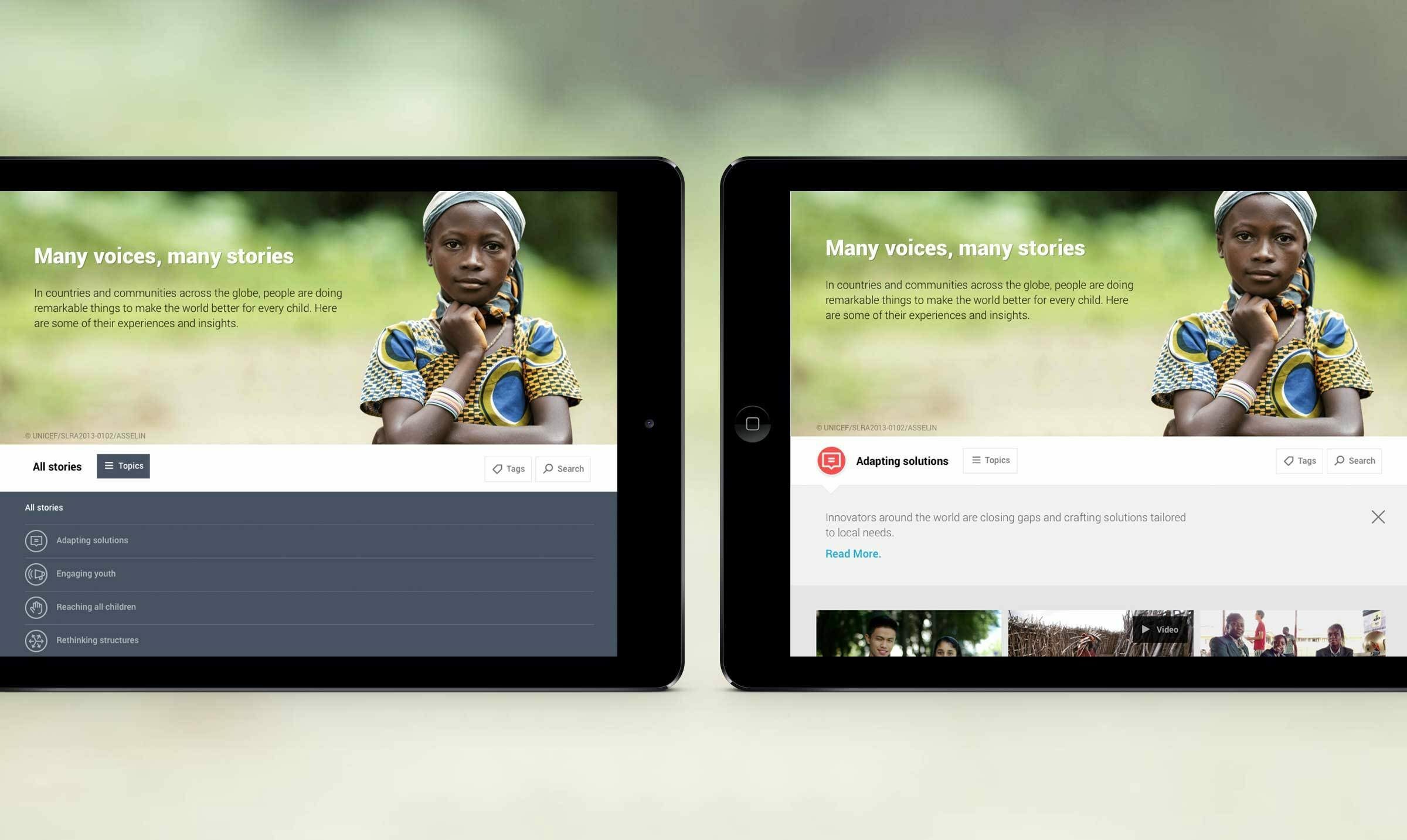 Bold and Immediate
UNICEF is a big organization tackling massive issues. The State of the World's Children is full of inspiring stories of hope and resourcefulness. We designed the site so that typography, photography and user interface elements are big and bold, allowing the content to be king and ensuring ease of legibility for all. The scale of the site and it's documentary-style photography strike a confident editorial tone emphasizing the immediacy of the stories.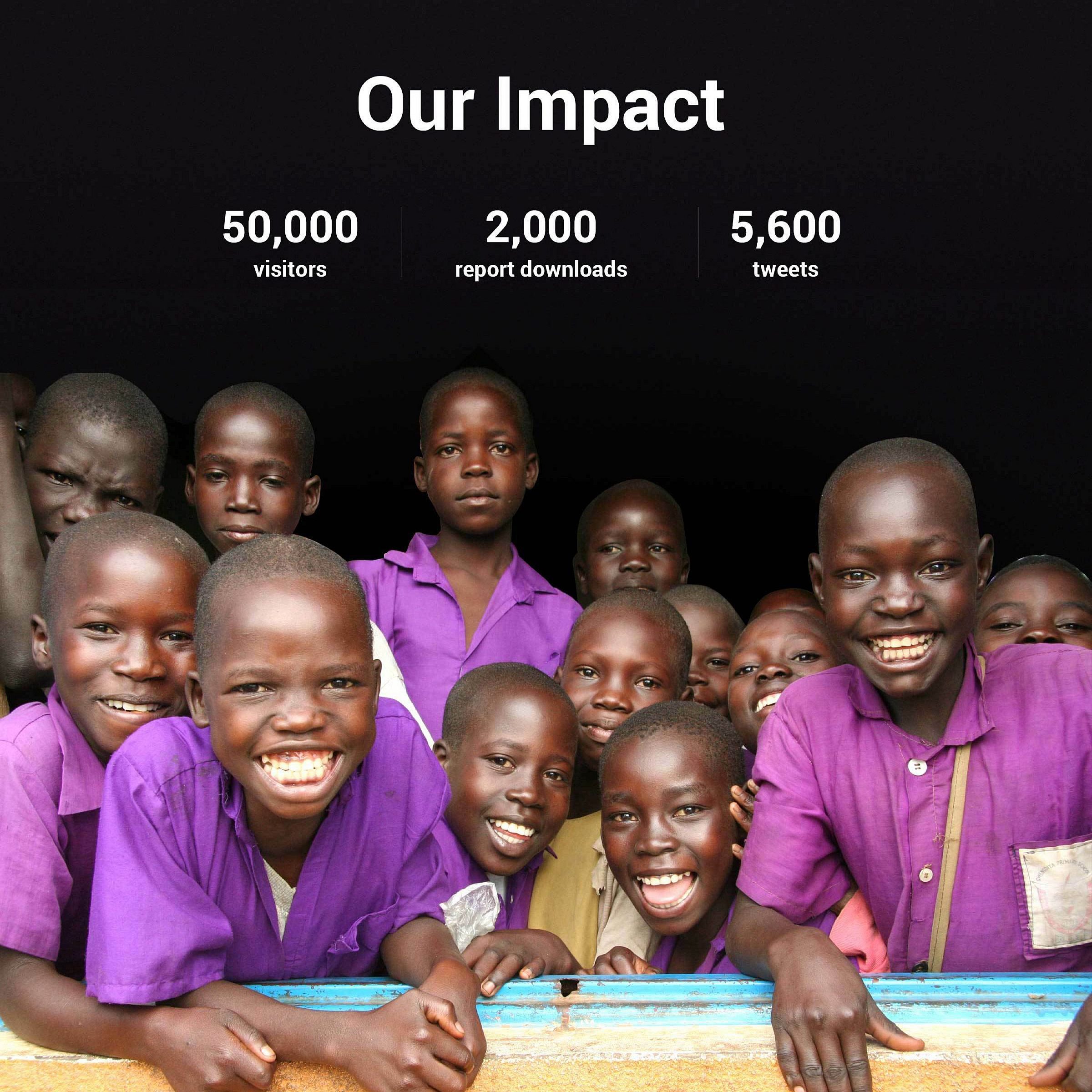 A Collaborative Resource
The Map of Innovation is an interactive resource that emphasizes the global reach of social innovation. The map includes all of the innovations written about in the State of the World's Children, but it also invites the public to contribute their own stories of innovation through a simple form. Viewers can easily browse hundreds of inspiring stories around the world and share them via social media.