Work
Vote Early Day
A new nonpartisan cultural holiday designed to bring together all Americans to know, and act on, their voting options.
The Challenge
Voting: seems pretty simple right? Despite being one of the most unifying privileges of our American democracy, it's long been a partisan issue, a tool to otherize and oppress rather than unite and uplift. And it's often seen as a chore to be squeezed in. How can we highlight more opportunities for Americans to exercise their voting options—and get people of all stripes excited to do it?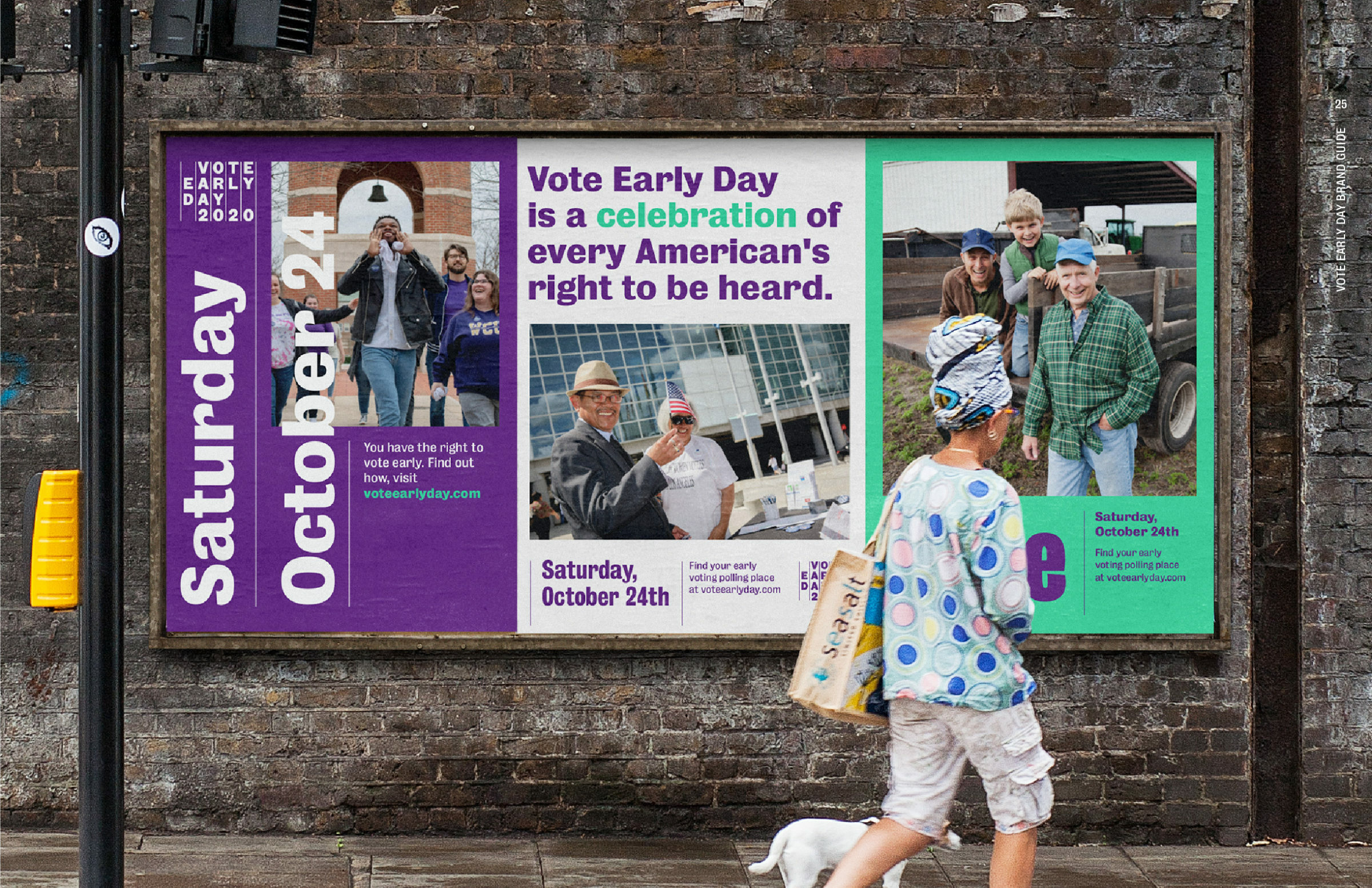 A brand for everyone
Vote Early Day aims to change the conversation around voting—to frame it as an opportunity, a celebration, and a chance to come together. Hyperakt's work was to build a brand that bridges ideological divides, resonates with audiences of all ages, and plays well with the visual systems of Vote Early Day's many partner organizations.
The campaign launched with over 60 partners across media, consumer brands, and advocacy organizations (a number grew to 500+ by election day), and its strength lies in the fact that it isn't 'owned' by any one entity.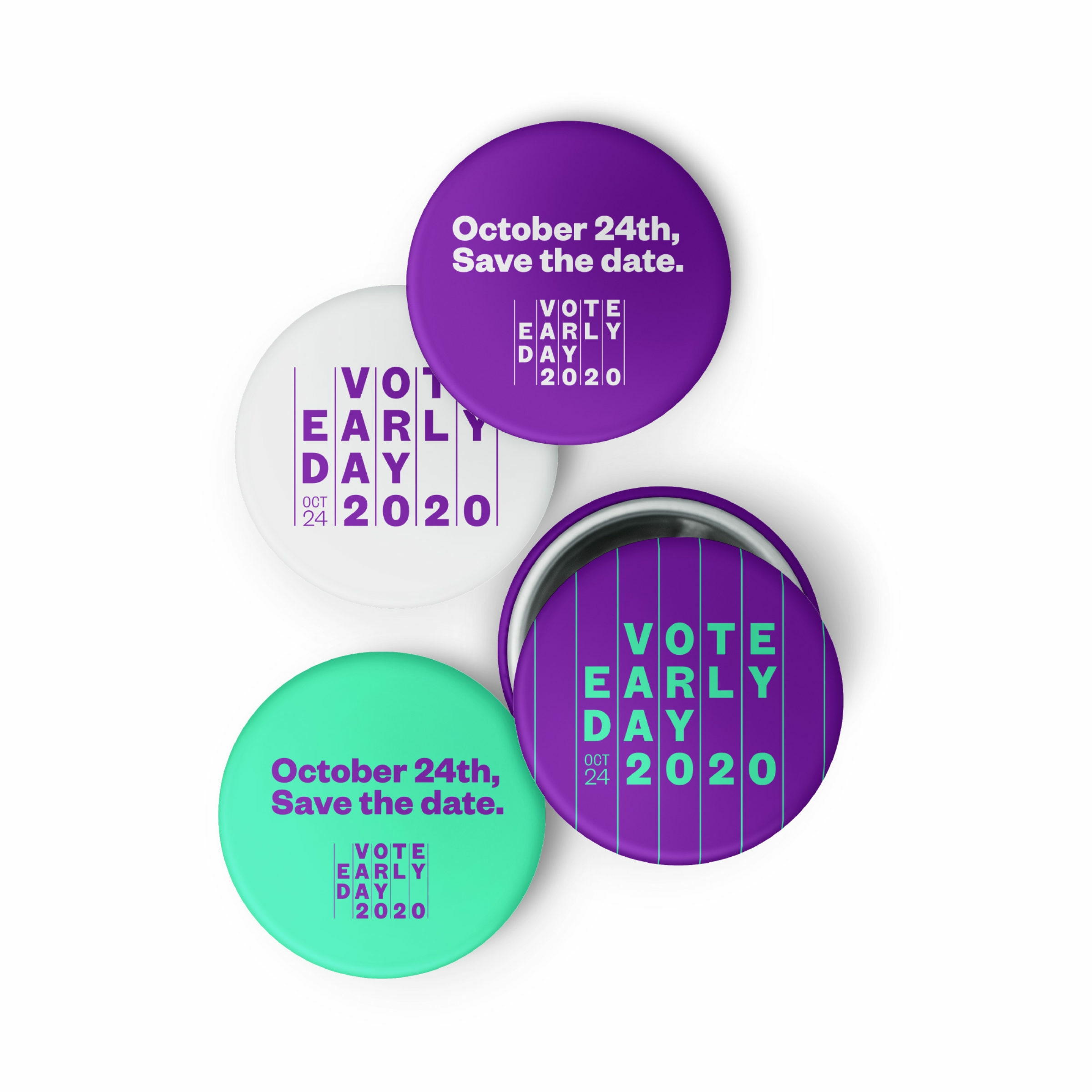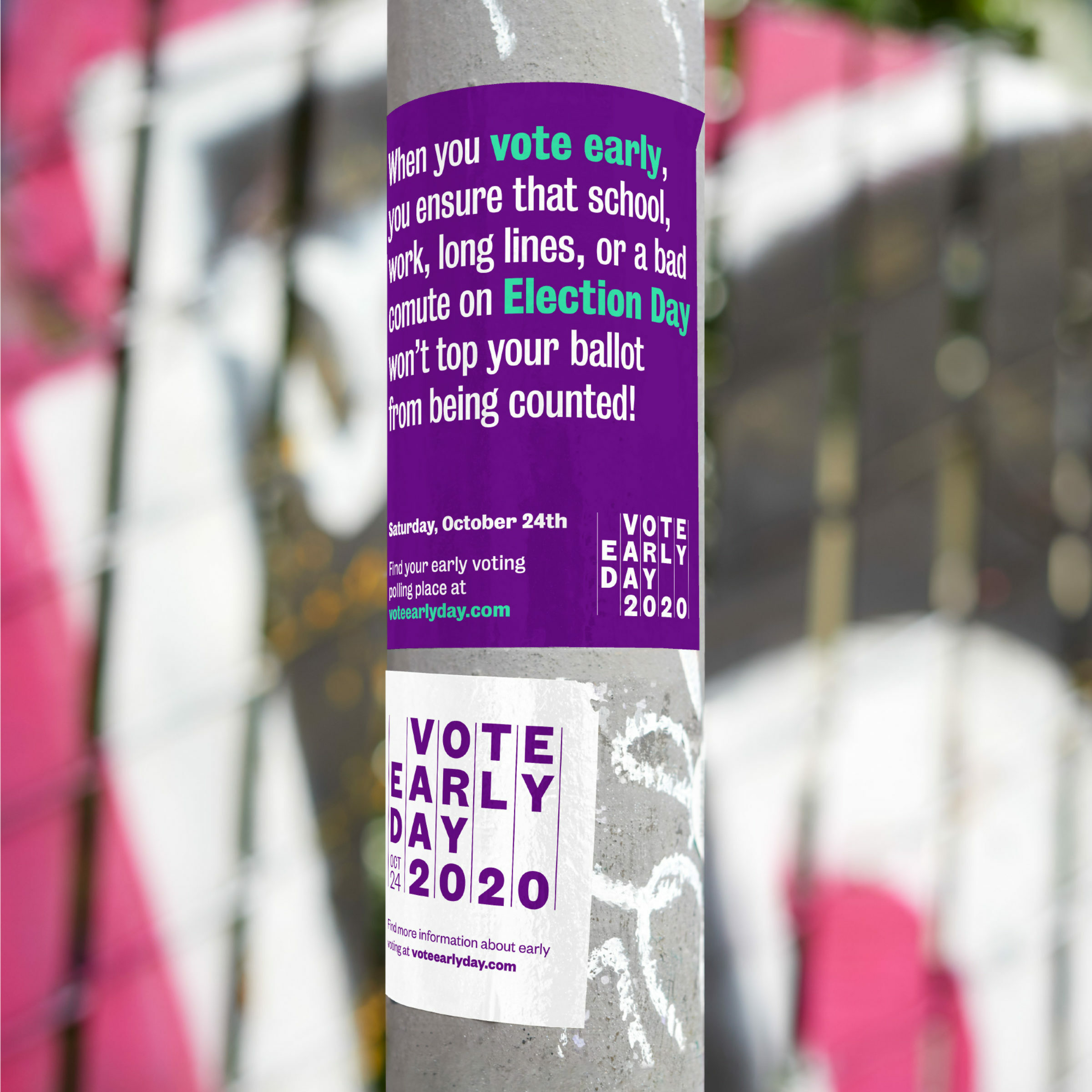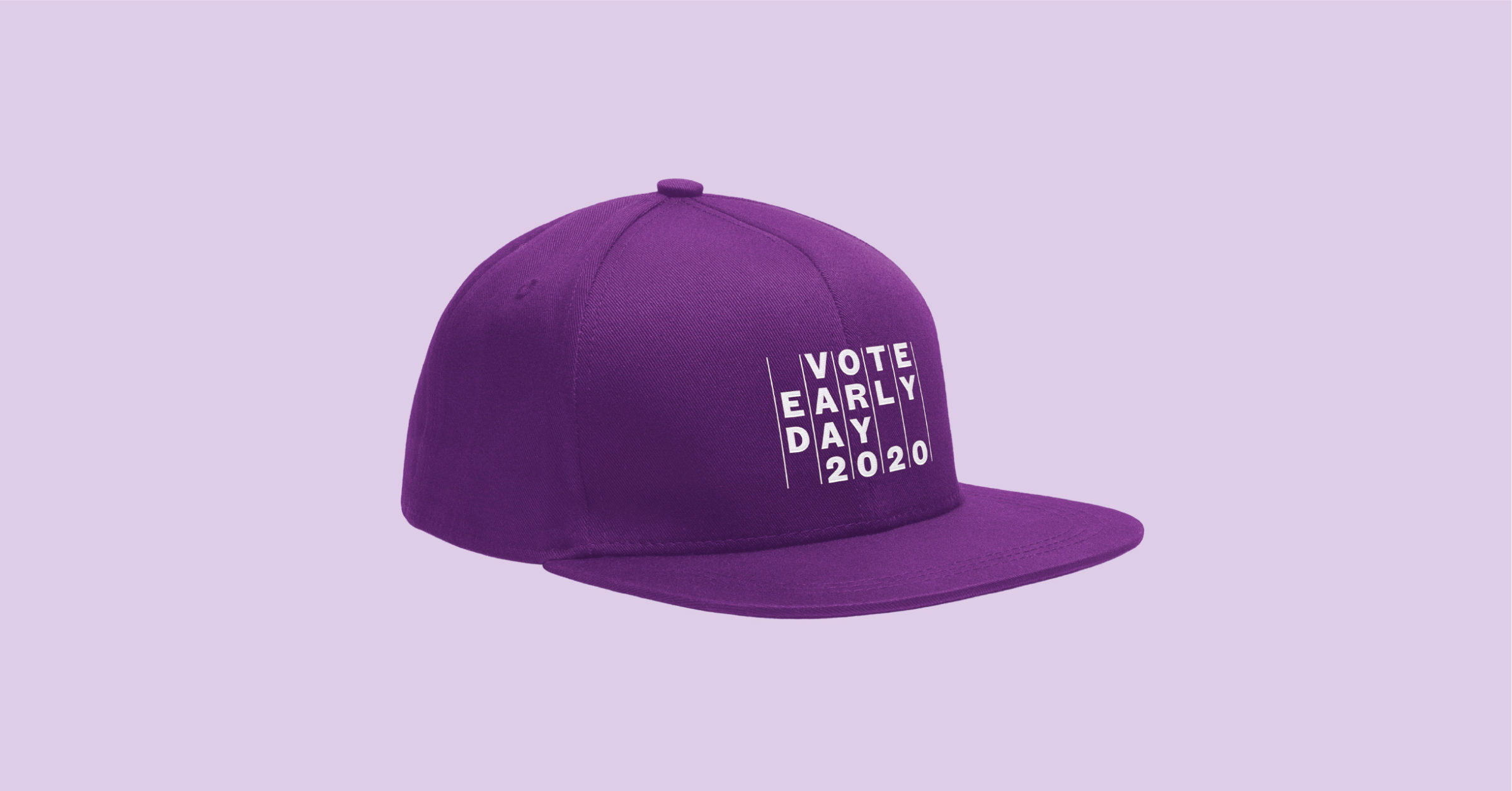 Celebratory and inclusive
Photos are an important element to making Vote Early Day feel real and relatable. Just as drab photos of long lines and paperwork can tell one story about voting—one of drudgery, duty, and inefficiency—uplifting images can paint a different picture. Our photo curation highlighted people in groups, collaborating, taking action, taking a stand, and celebrating together.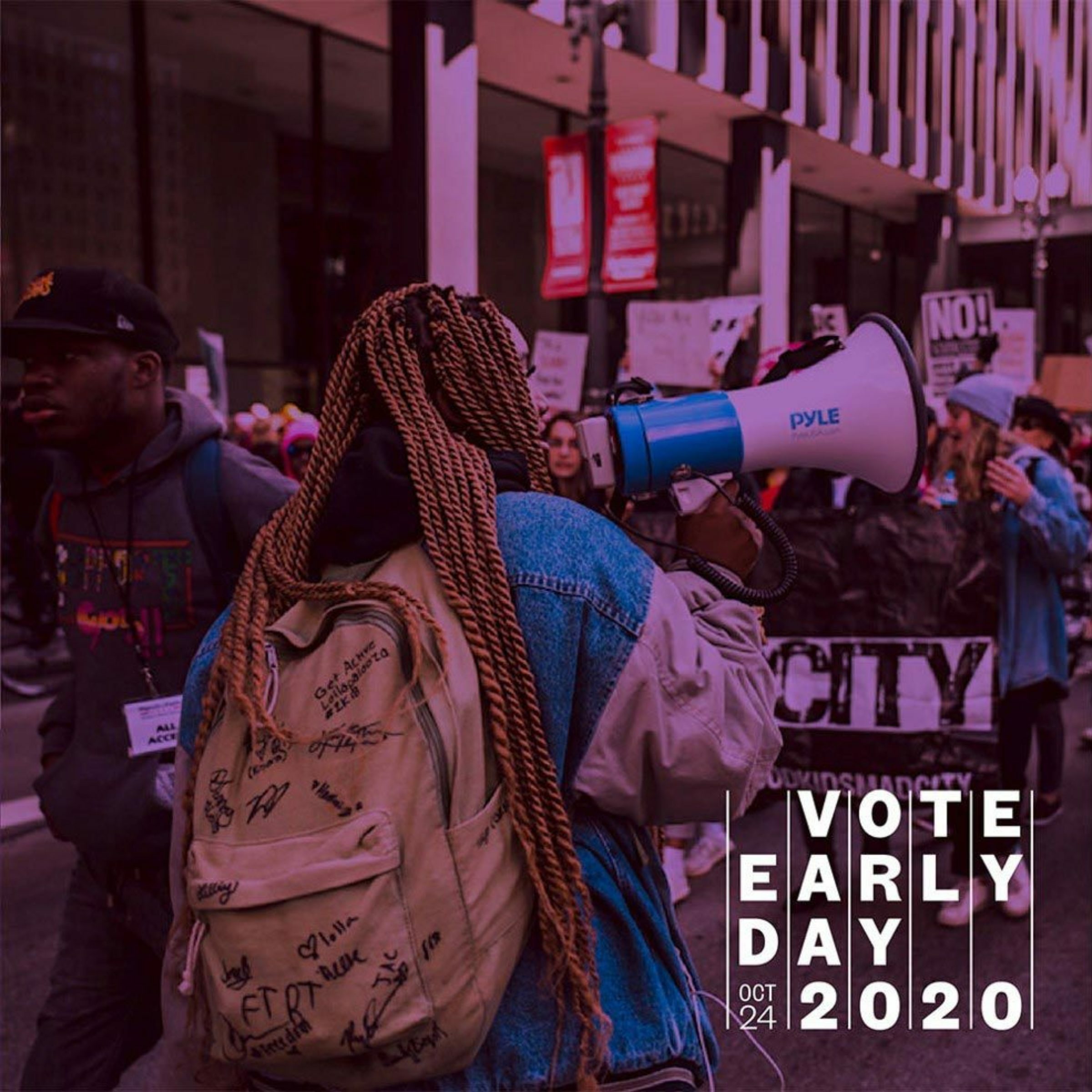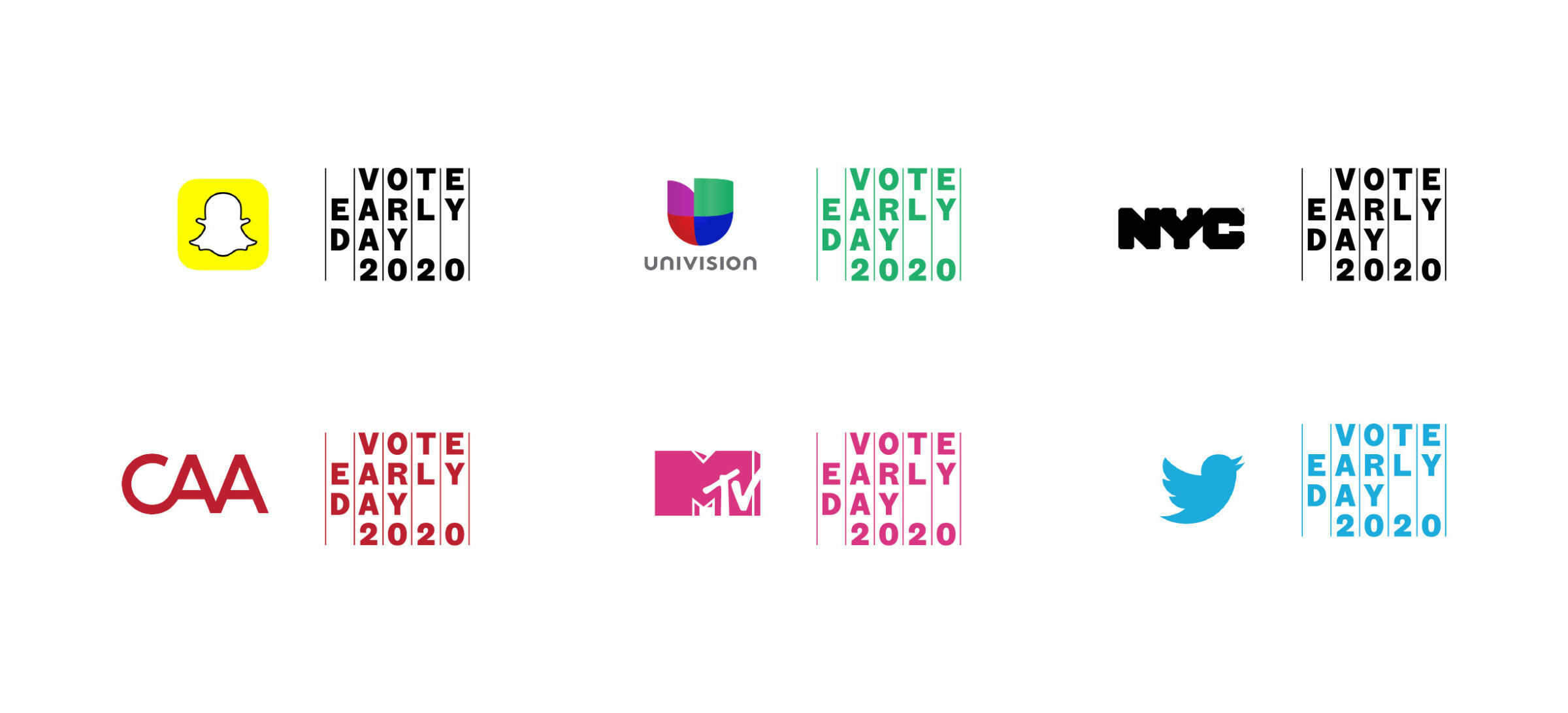 Designing for partnerships
We selected clean, airy colors that keep Vote Early Day fresh and relevant while steering clear of partisanship undertones (our apologies to pink and blue). Partnerships were also a driving force behind color concerns. With the ever-expanding roster of partners, the mark needed to be able to take on elements of partners' visual identities.
The strength of the gridded mark gives it a distinctive presence that stands up to different color applications and allows it to merge smoothly with partner brands. We also crafted a strong set of brand guidelines to maintain Vote Early Day's brand equity including scale, logo distortion, and use of negative space.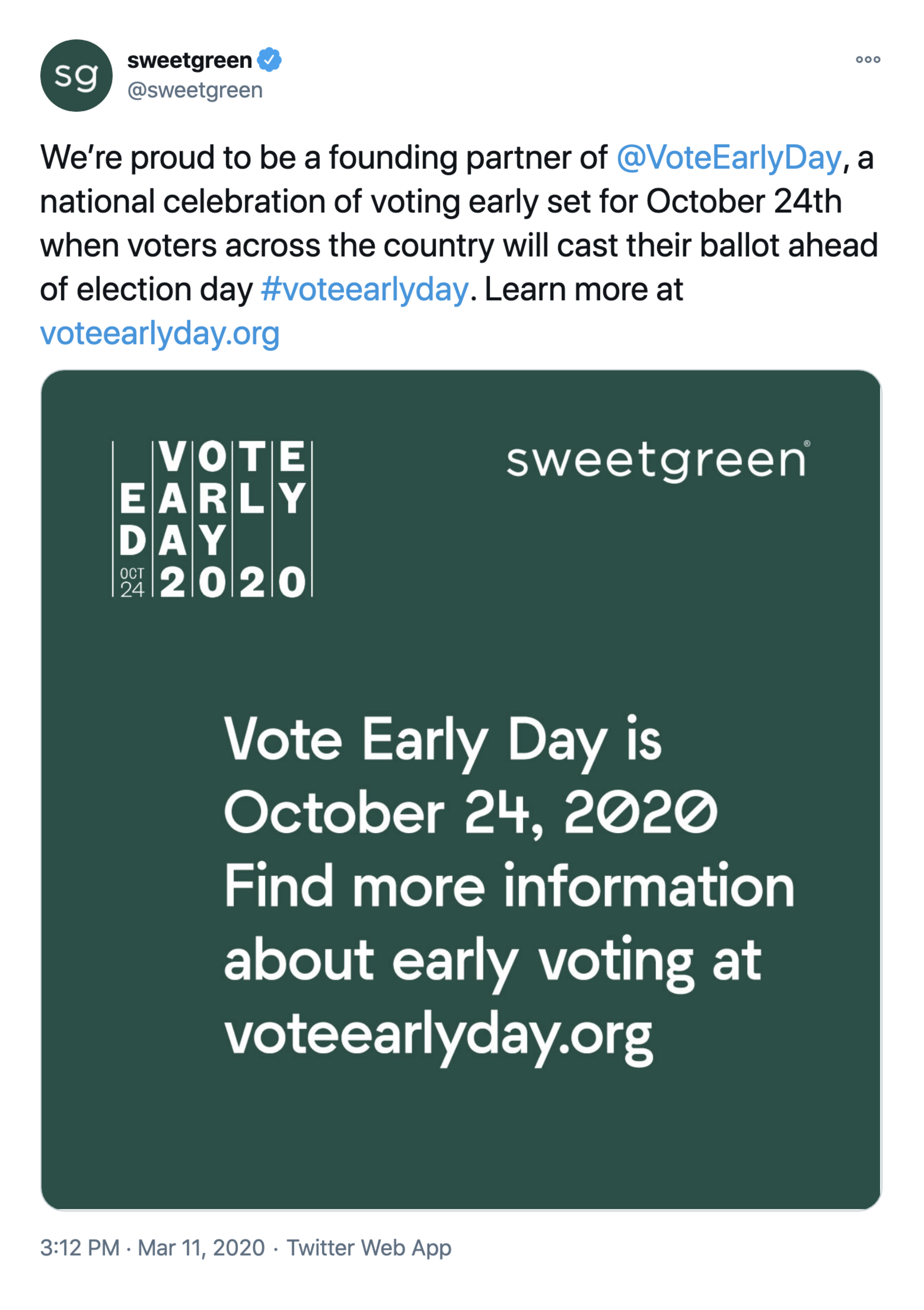 60

brand partners at launch

2,700+

brand partners 6 months later