Work
White House Project EPIC Awards
Celebrating women in the media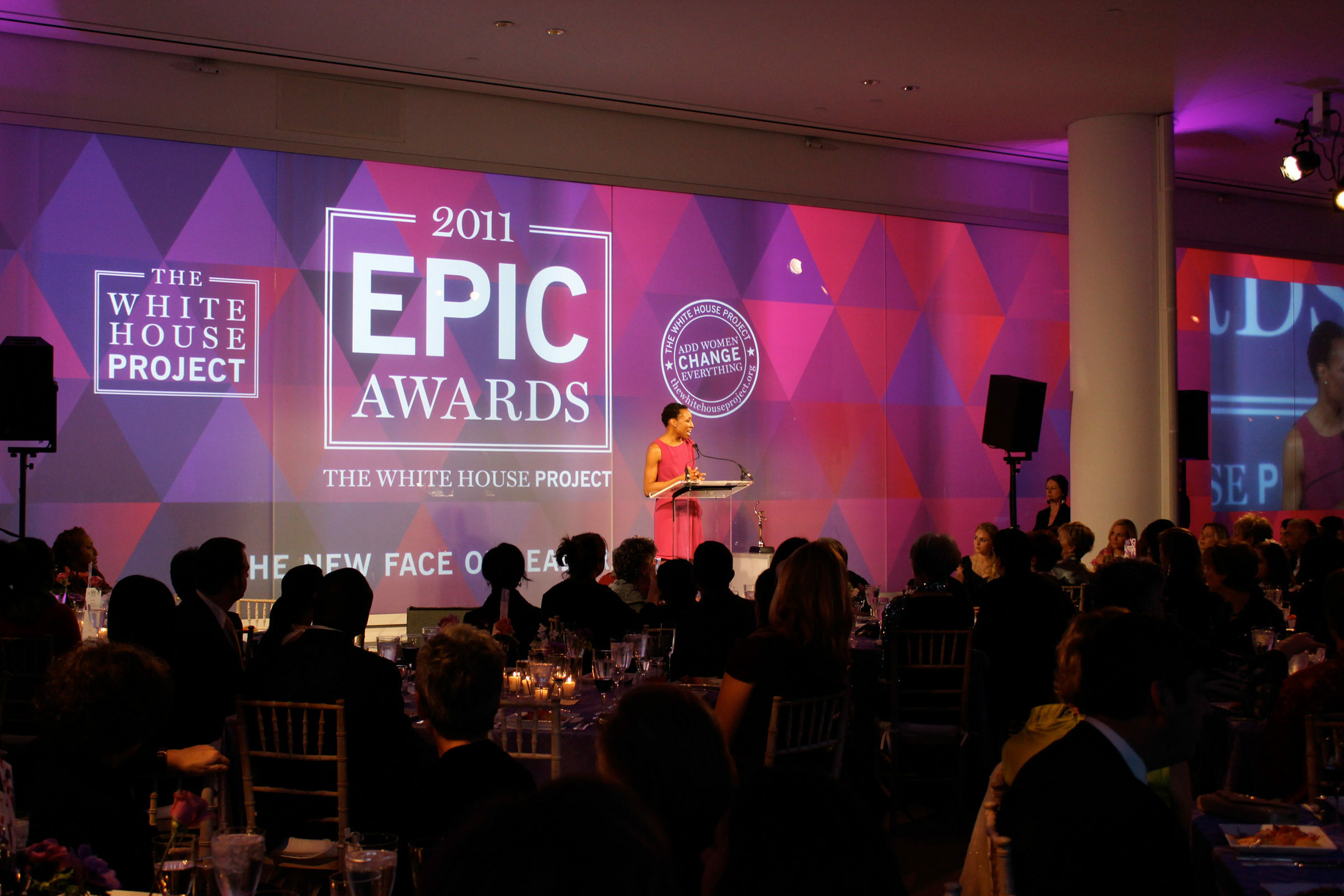 Background
The White House Project is a non-profit that endeavored to boost the representation of women in positions of power in all sectors, up to and including the presidency. The organization worked to promote leadership with education and training programs for women, and advocacy around the portrayal of women in the media. One of the project's better-known achievements was its involvement in Mattel's decision to release a President Barbie doll to inspire girls to dream big.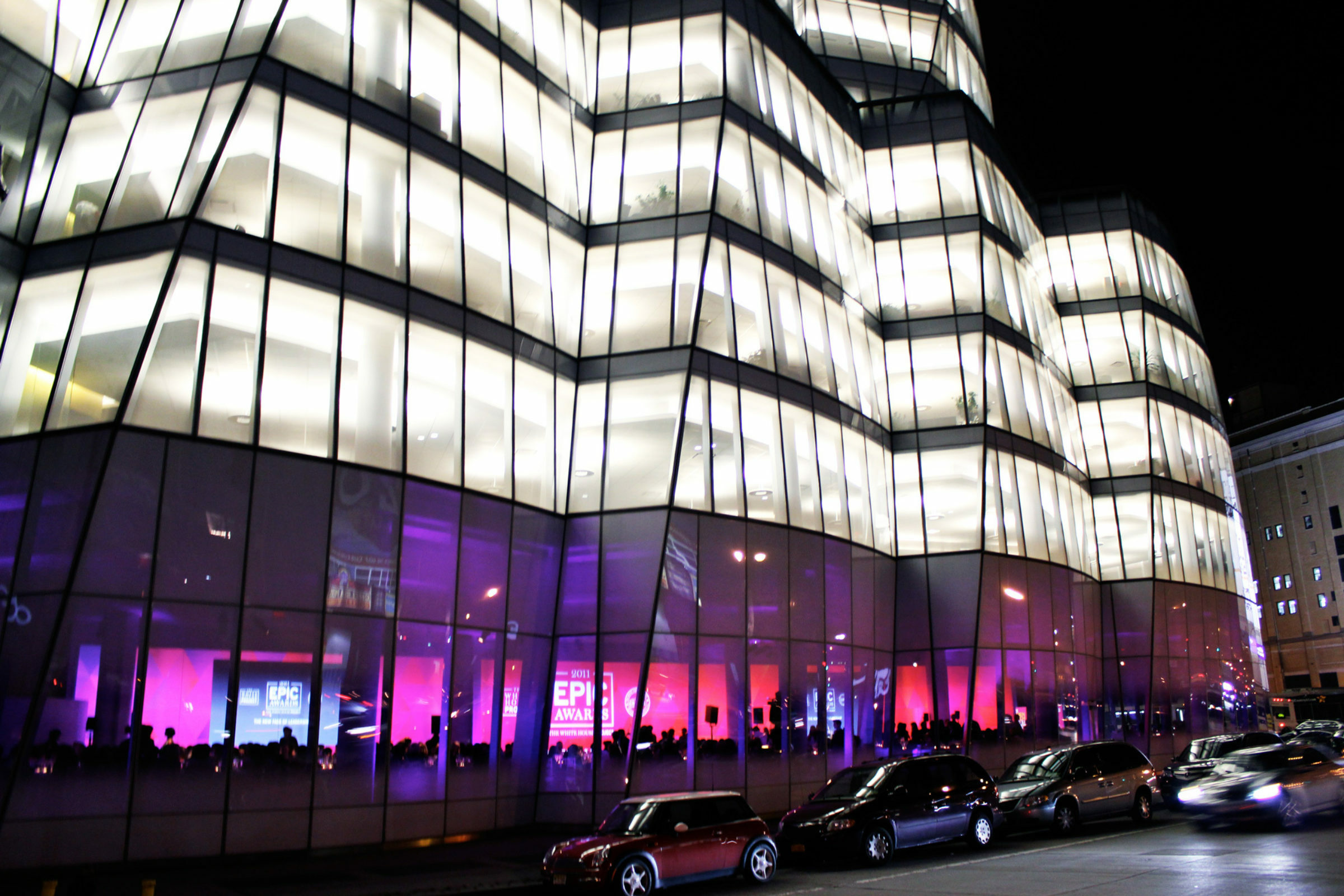 The White House Project's 2011 EPIC Awards was a celebration of women's leadership in the media and in popular culture. The April 7, 2011 event took place at the IAC Building in New York City. A range of influential women in media, politics and business were honored for their accomplishments, including Marie C. Wilson, the Founder and President Emeritus of The White House Project, who created Take Your Daughter to Work Day.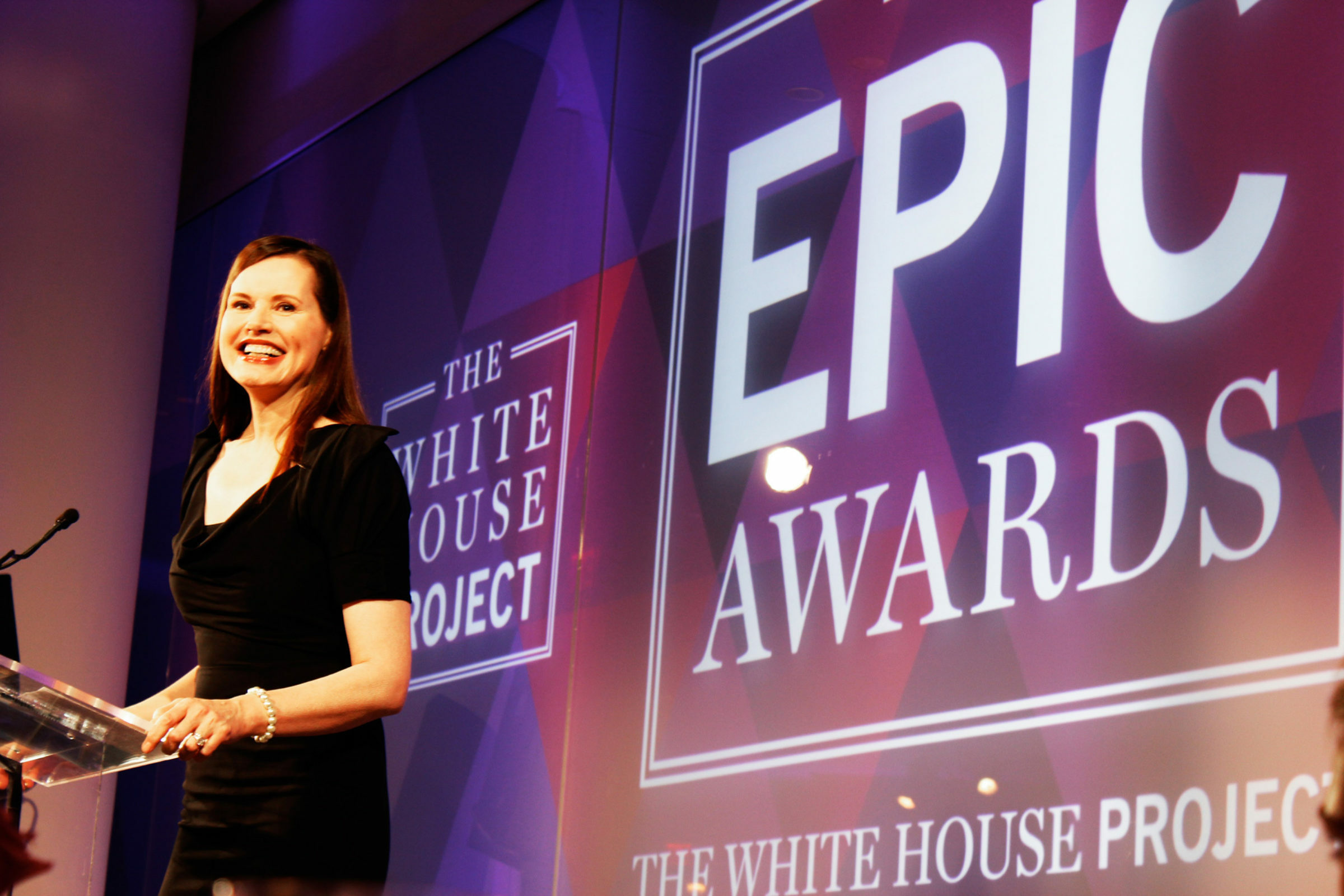 The opportunity
For the second EPIC Awards in a row, we were asked to design all materials for the event, including invitations, place cards, environmental graphics, dinner menus, and keynote presentations. We based our approach on a fundamental motif of simple obtuse triangles. To play on the theme of the year's awards, The New Face of Leadership, we headlined the event publications with silhouettes of girls and women in confident profile.