Work
Generator Z
An ideas lab for teens and afterschool providers to reimagine the future of afterschool.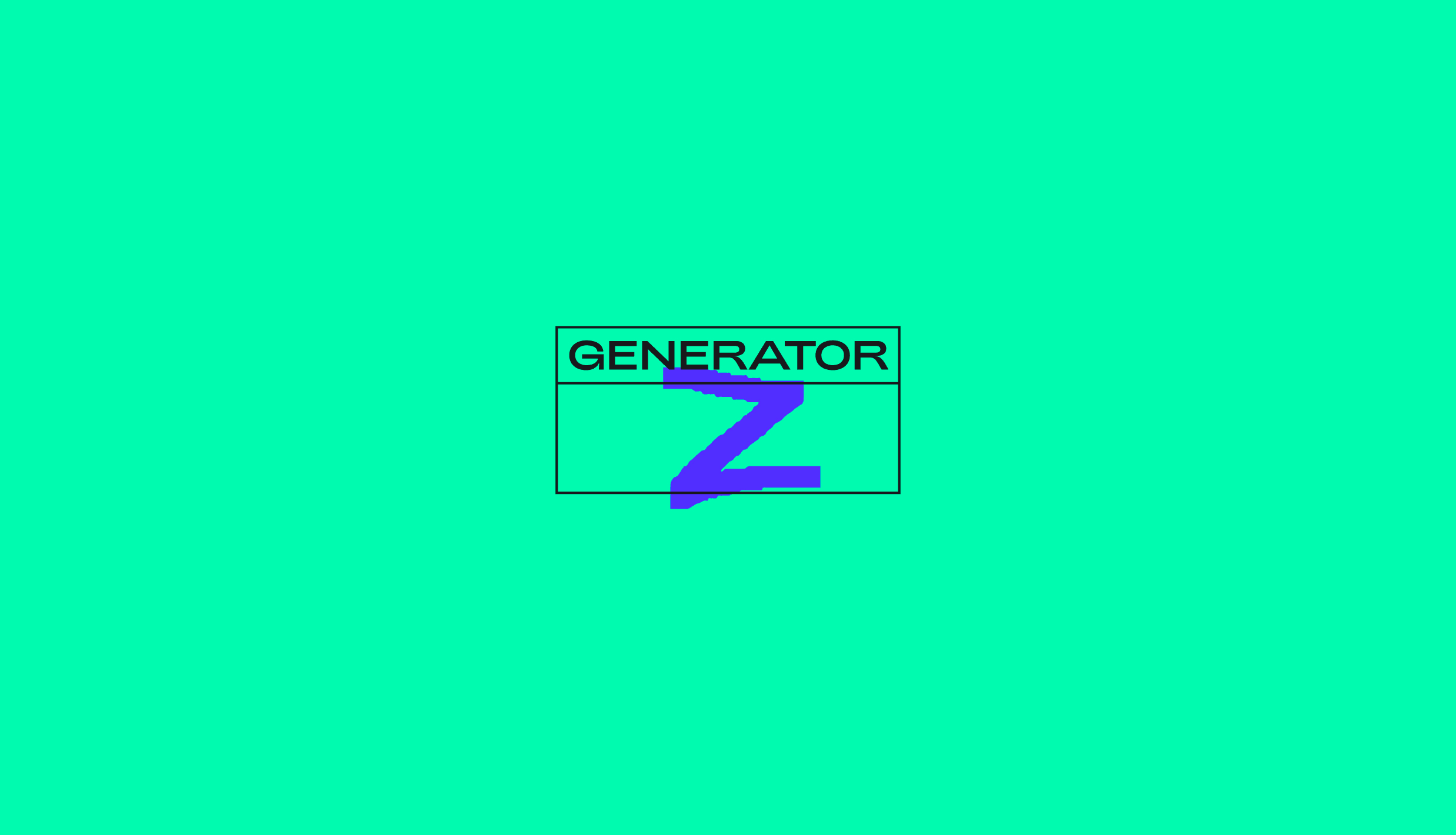 Teen opinions count
With the Teen Opinions Count survey, 10,000 young people in Southeast Michigan and Western New York's cities, suburbs, towns, and rural communities weighed in on what matters to them. The findings of this survey served as the raw ingredients that became Generator Z.
The Generator Z website unfurled over multiple release dates. To lay the groundwork for the initiative's reason for being, we built data visualizations that tell the story behind the numbers in the Teen Opinions Count survey.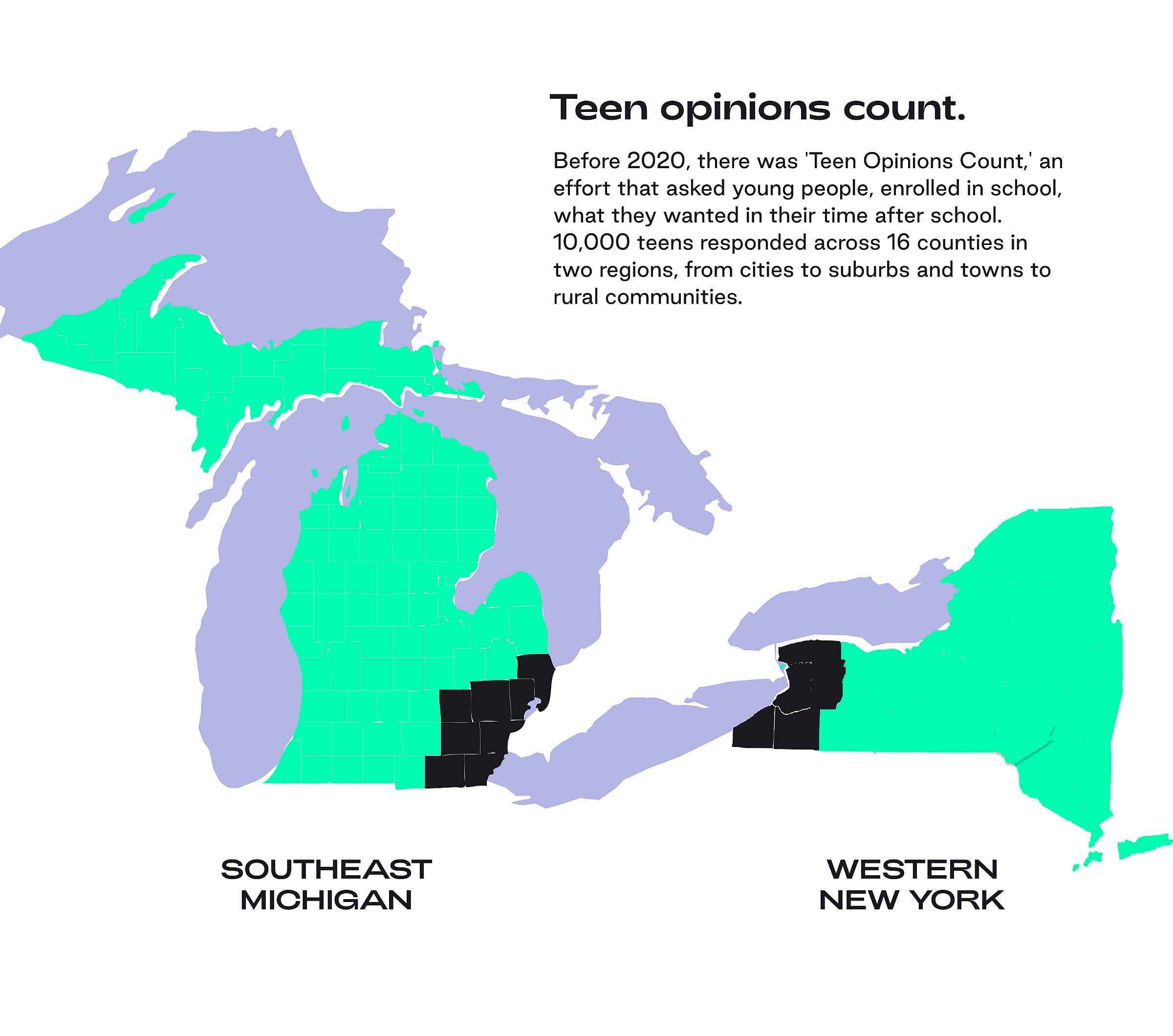 The 10 themes young people care about most
Equipped with thousands and thousands of data points from Teen Opinions Count, the foundation teased out ten themes that surfaced again and again across demographic groups. Today's teens are driven by incredible curiosity; have an awe-inspiring command of technology; see society through serious awareness of themselves and the world around them; and are ready to lead in times of change.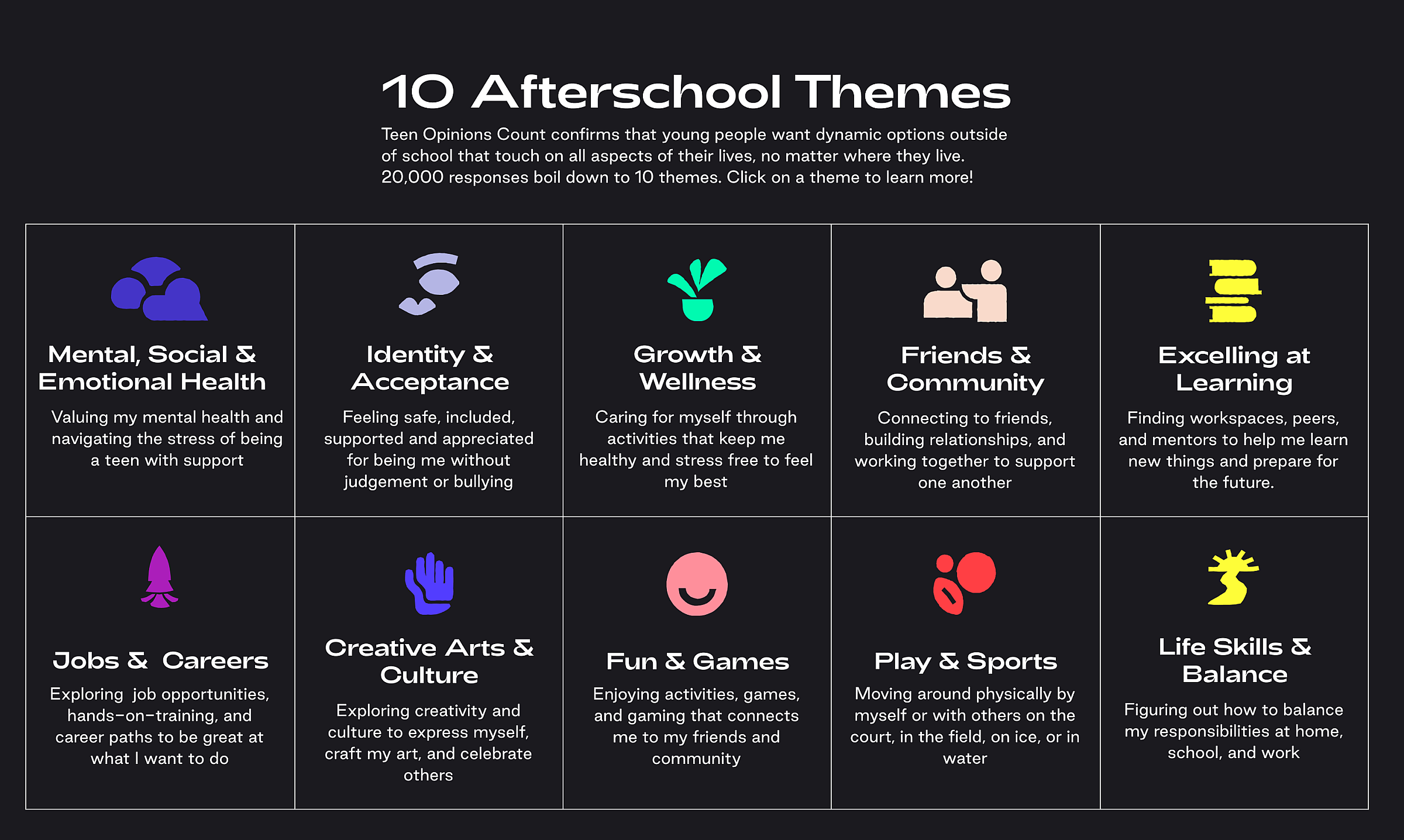 A generative brand
Across the ages, young people excel at making things for themselves using the tools available. The Generator Z name and brand captures its spirit of collaboration, boundless possibilities, and mutual investment. Generator Z plays off the often-cited "Generation Z" that defines young people born between the late 1990s and early 2010s. The name also evokes the creative act of generating as well as the energy produced by generators, echoing the spirit of new ideas and ways of working that form the core of this unorthodox grantmaking initiative.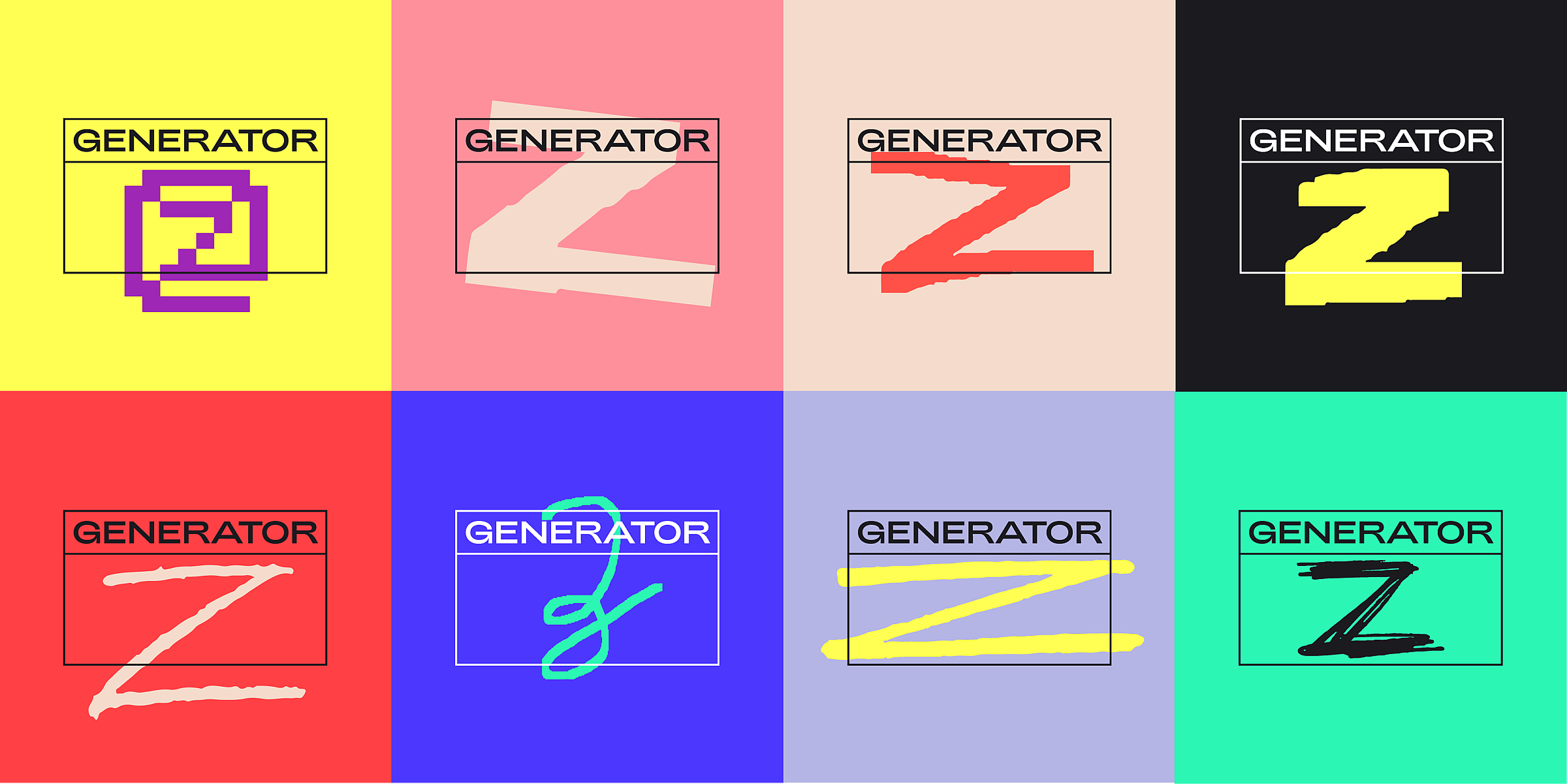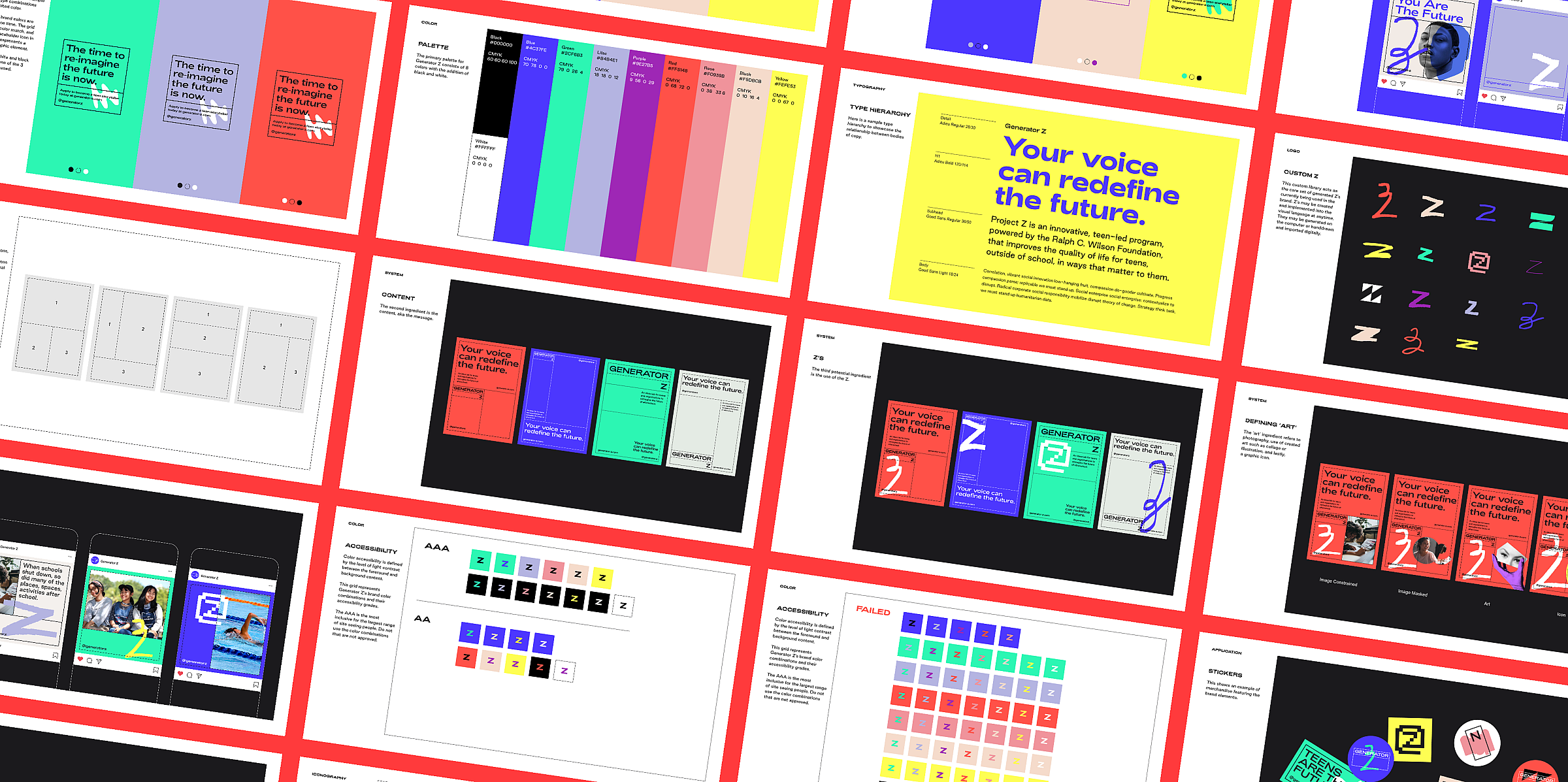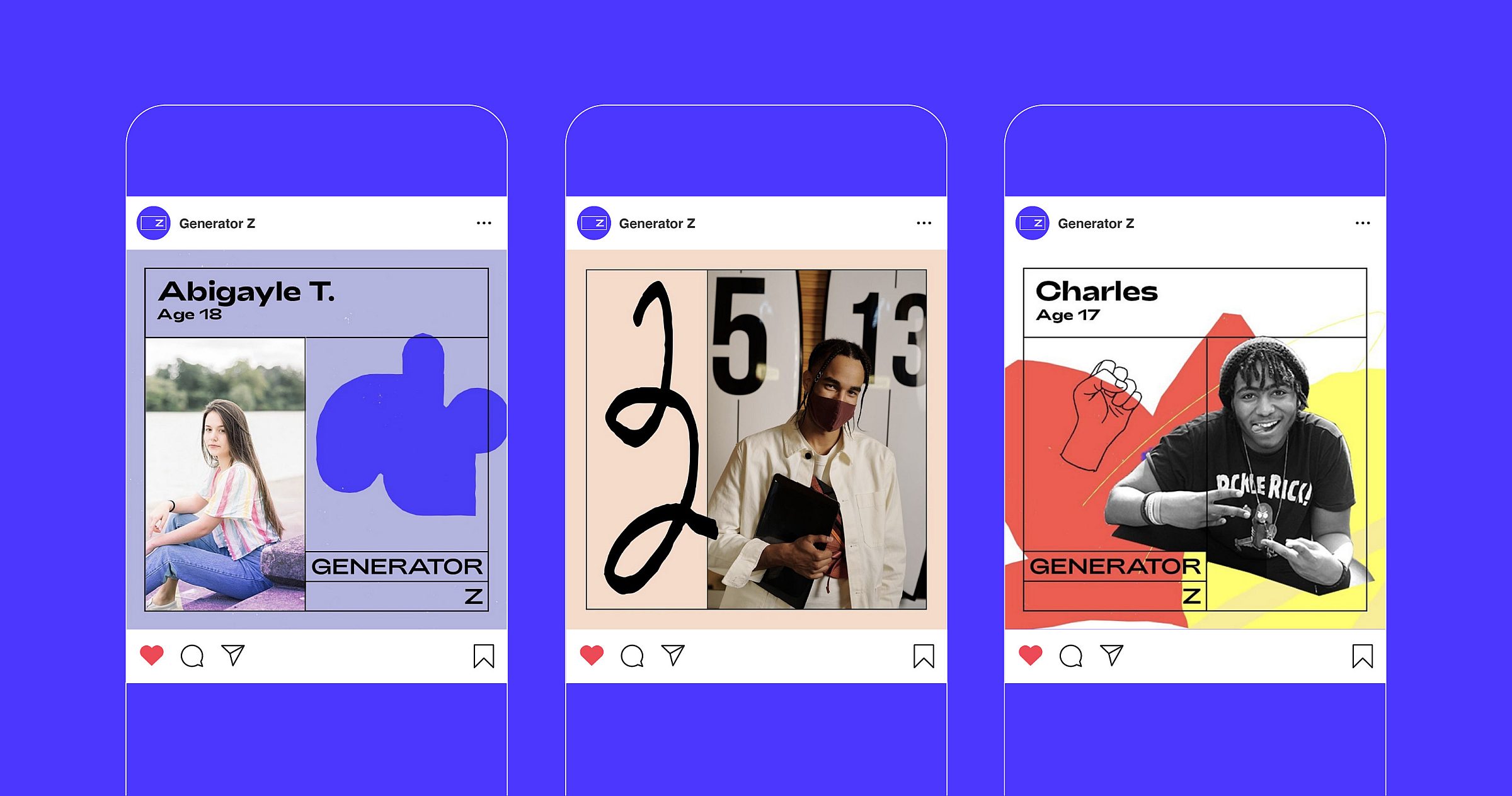 A digital platform that gives teens a voice
How might we find common, compelling ground between two very different audiences: teens and nonprofits? What kind of digital experience would attract, welcome, and embrace these two groups, while also supporting the grantmaker's ambitious, unconventional program on a technical front?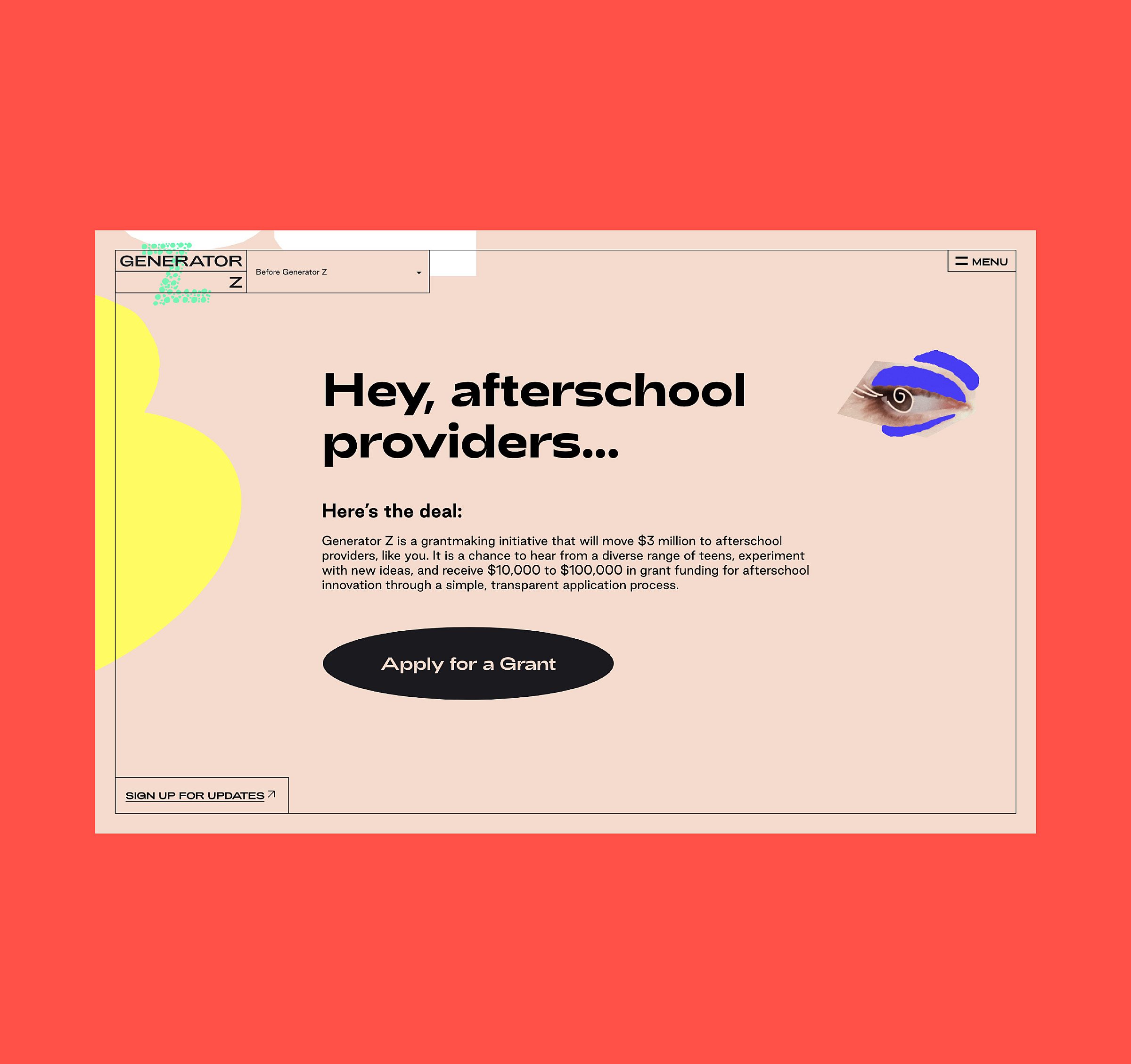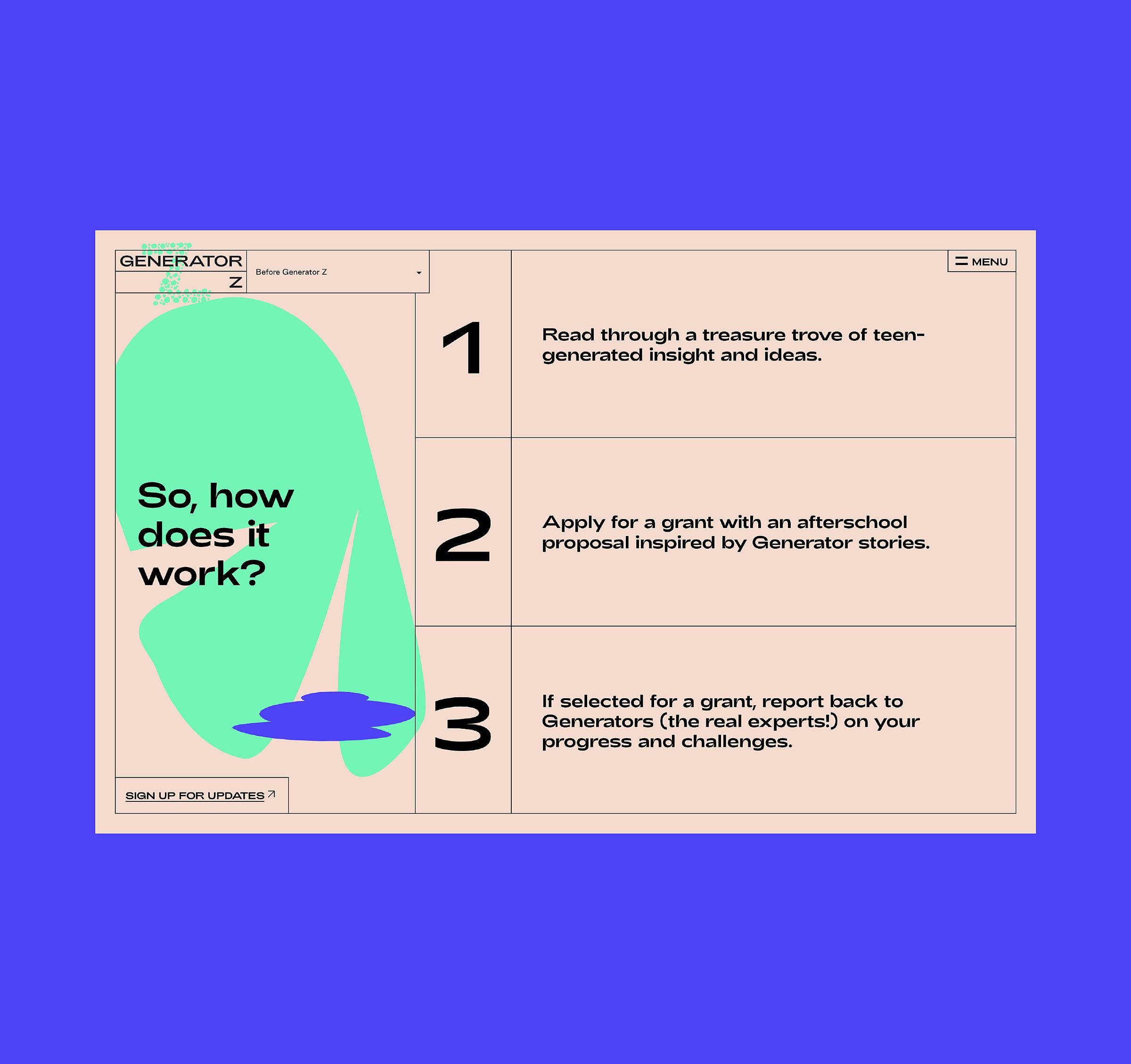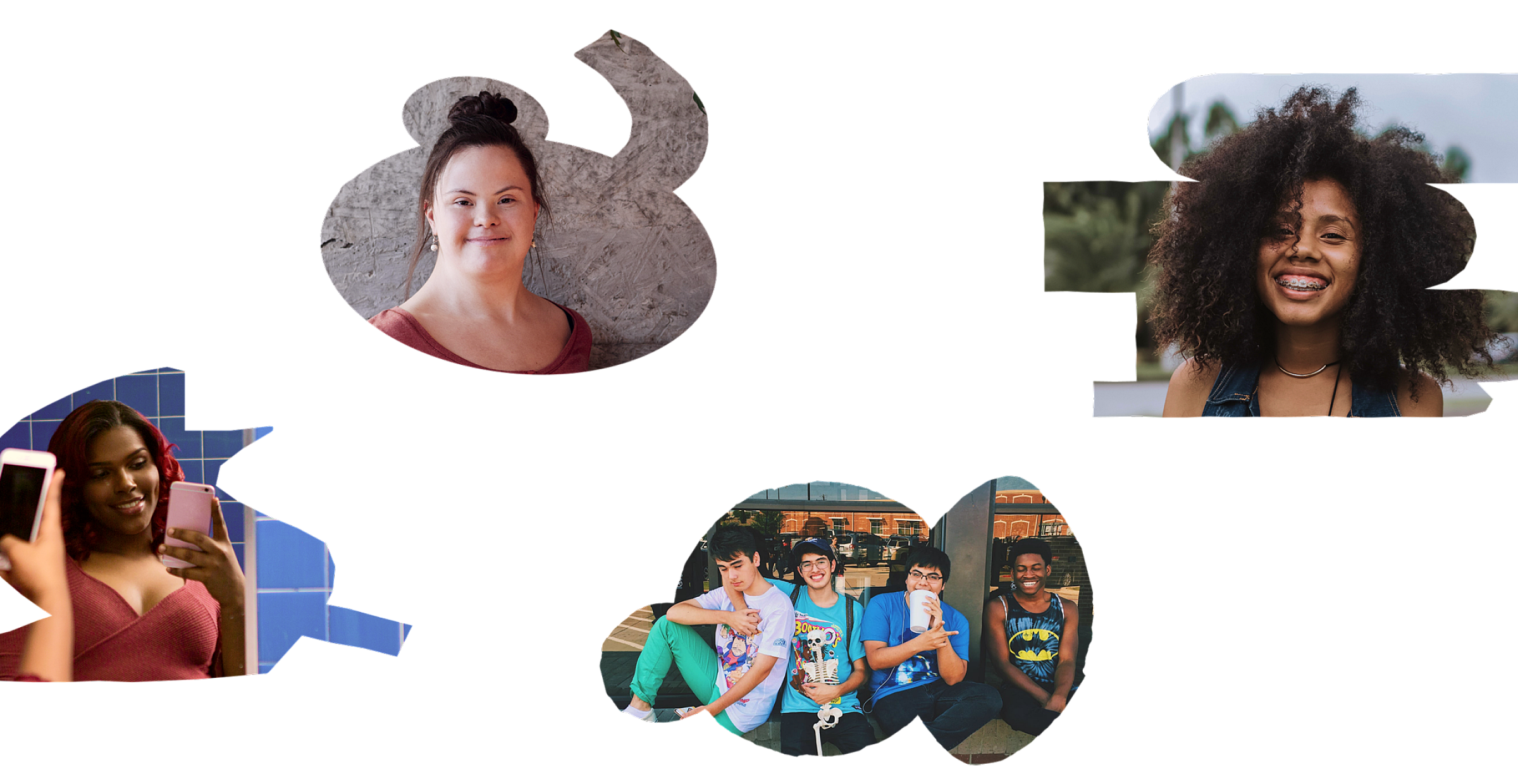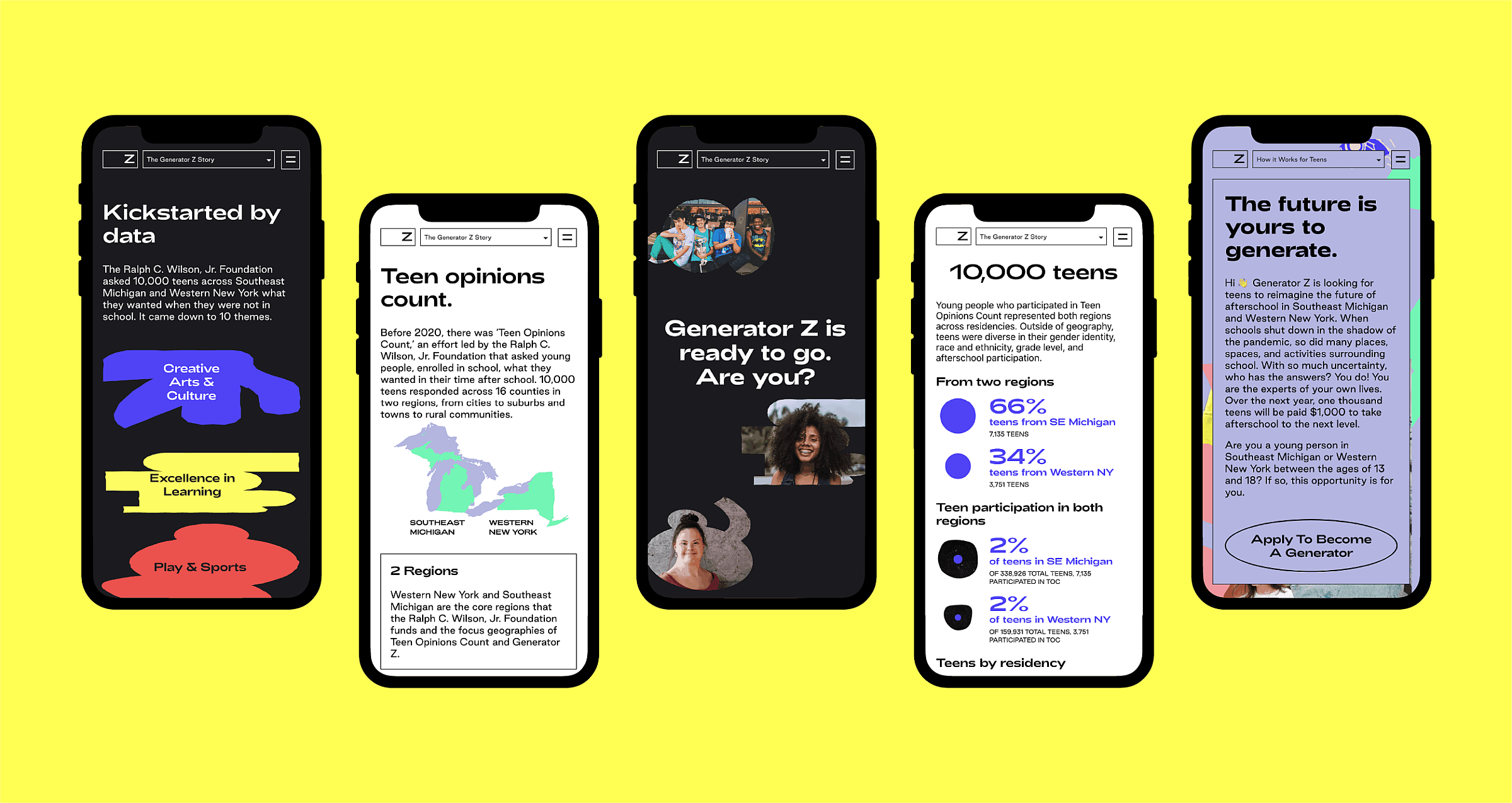 "
Generator Z required a clever team to bring to the table what we wanted to ultimately elicit in teens and nonprofits: joy, authorship, and the space to experiment. Hyperakt did just that."
Abir Ali
Special Projects, Generator Z
A guided publishing workflow for young people
The first phase of the Generator Z website made the submission process for becoming a teen "Generator" readily available. Interested teens could put themselves forward to share their experience through a combination of written narrative, photographs and illustrations, audio clips, and video—with compensation of $1,000 for their valuable insights. In order to accurately reflect a diversity of perspective and experience, factors like race, gender, age, and geography informed the final selections.

2,347

teens applied to participate

1,000

selected to published essays

$1,000

awarded to each teen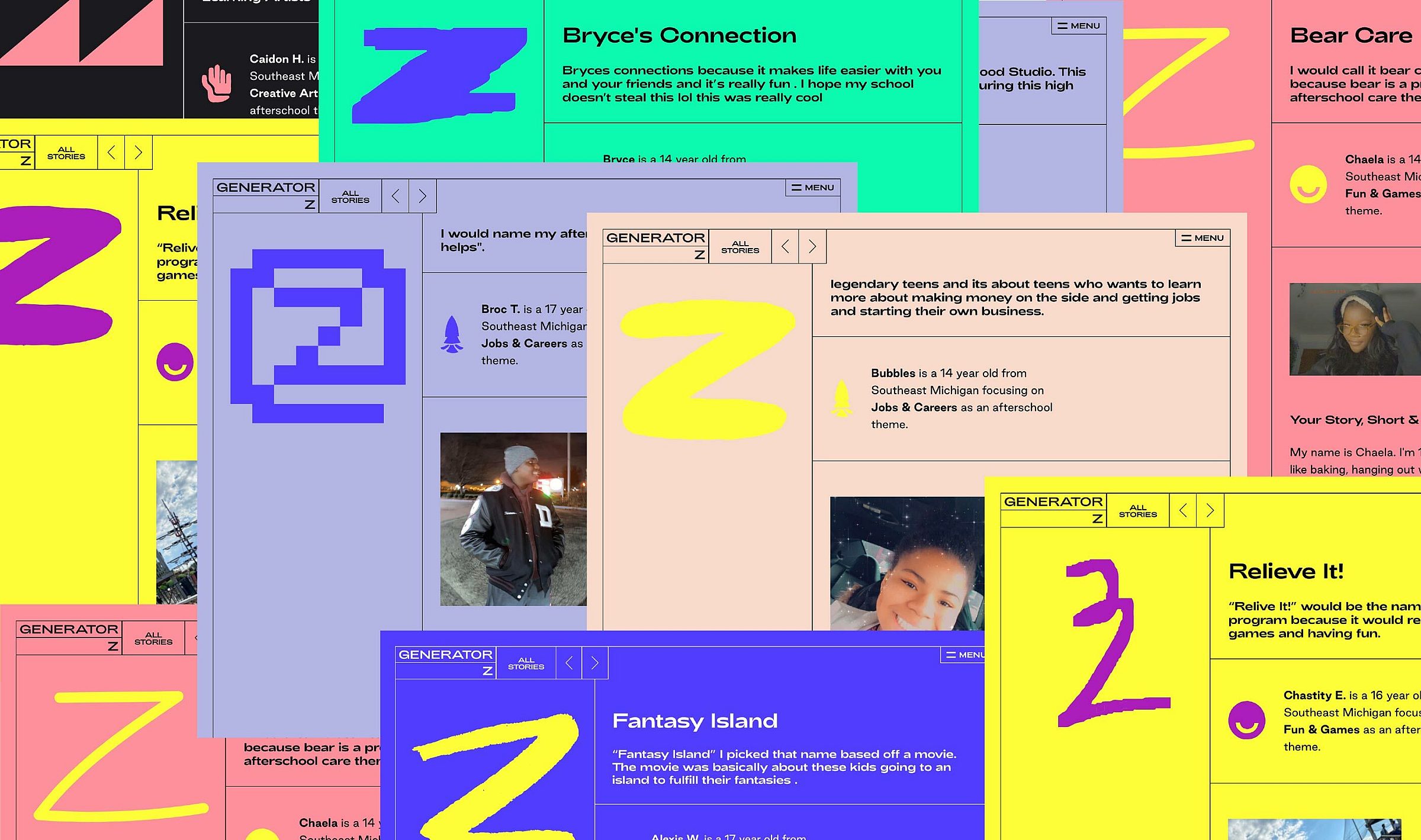 A picture (or video) is worth a thousand words
Generator Z is built to encourage creativity and free expression, and today's teens are incredibly media-savvy. That meant we needed to plan for a wide variety of ways that each of the 1,000 teen Generator's stories took shape. In less than one month, each and every teen responded to a slate of eight questions in their preferred medium. From image orientation to media type and word count, it was the ultimate responsive design challenge. Our design system accounted for over 50 possible layout variants based on how teens chose to respond to the questions.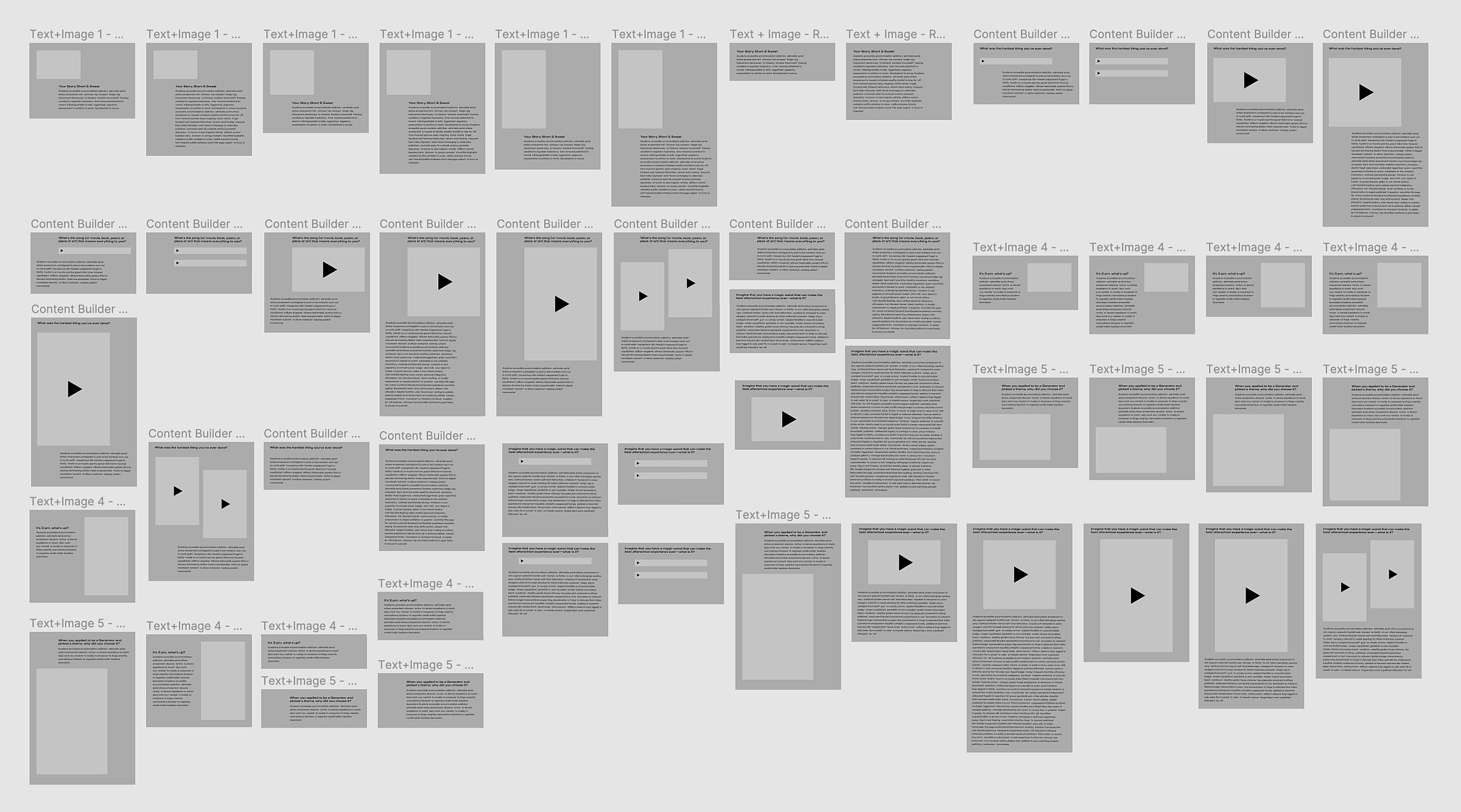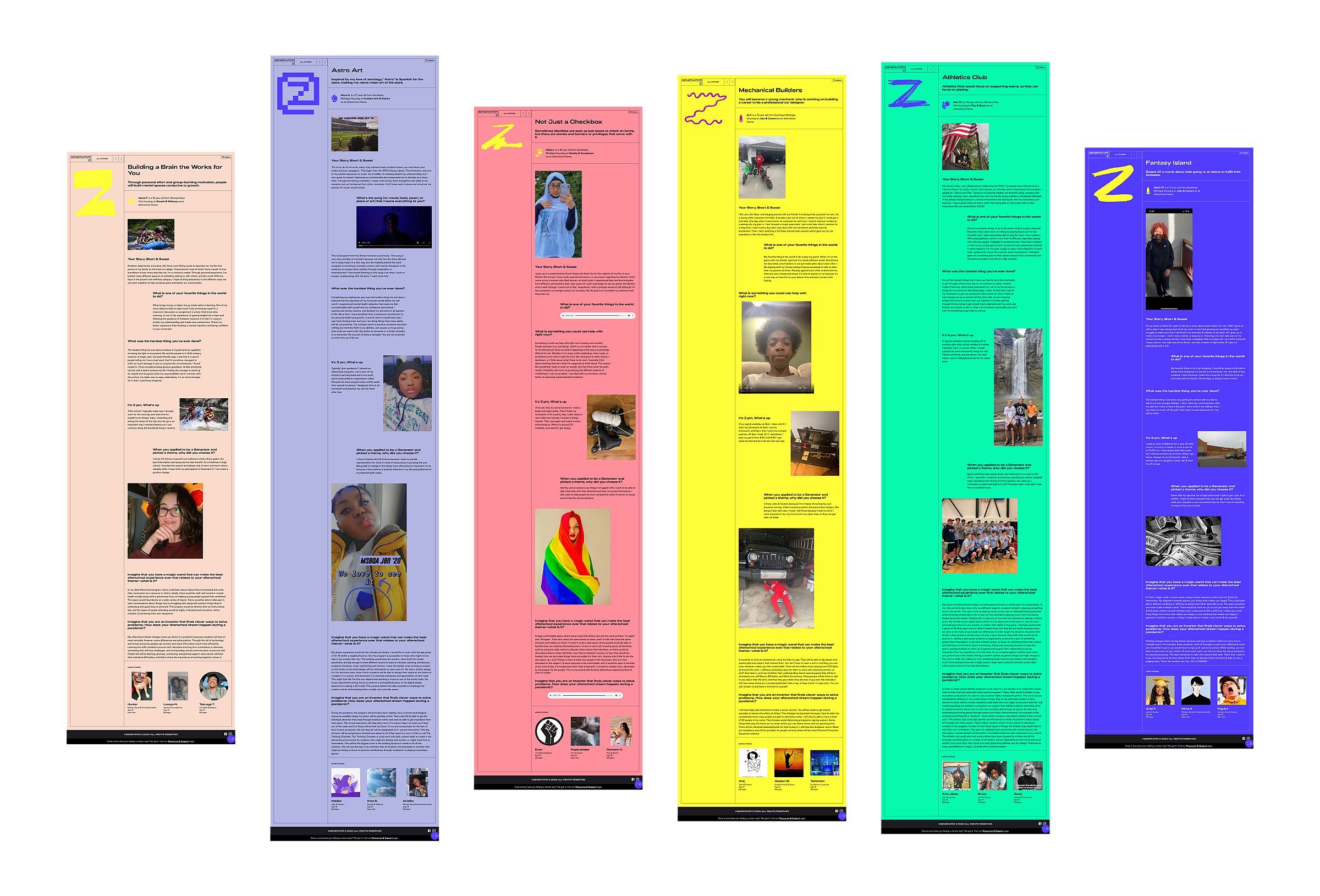 "
Hyperakt genuinely connected to the work, invited creative risk, commanded their expertise, and had fun doing what they do."
Abir Ali
Special Projects, Generator Z
A two-way street
The heart of Generator Z is the conversation between teens and afterschool providers. The Foundation allocated $3 million to provide grants to afterschool providers ranging from $10,000 to $100,000. The hook? Each grant application needed to draw direct inspiration from the stories shared by teen Generators. To help potential grant applicants navigate a thousand Generator stories as their source of ideas, we built in filters for age, gender, location, and interest.
Building authentic accountability
Six months after the grants are given, each afterschool program grantee will publish a multimedia story in the same freewheeling format as the teen stories, to show how their program is advancing. The teens have the ability to comment on the stories that drew inspiration from their narratives, providing additional guidance and insight as the programs continue to develop.
"
We adore every single professional who worked on this project. There is no other team that I could imagine working with to help create the magic of Generator Z."
Abir Ali
Special Projects, Generator Z
Project Credits
Project Team
Laura Jo Hess
Sarah Hallacher
Jarrod Mayes
Logan Emser
Eric Wang
Laura Staugaitis
Collaborators
Abir Ali
Erin Thompson
Good Done Daily
Catherine Pink
Emily Tinklenberg
Scott Hoch
Olu & Company