Background
International crises like wars and famines often dominate headlines for a few days before they are replaced in the global media spotlight by the next tragedy. But the victims of each local calamity continue to suffer long after the world's attention has moved on. Billions of poor and marginalized people around the world endure ill health without access to adequate medical care and never make it into the news.
Médecins du Monde, also known as Doctors of the World, is an international NGO that provides emergency medical aid in war and crisis zones, but also strives to ensure continuous health care to neglected populations everywhere. In contrast to other medical NGOs, Doctors of the World sees its mission of providing universal health care access as inseparable from politics, and is unafraid to take a stand against abuse and bear witness to the atrocities it encounters.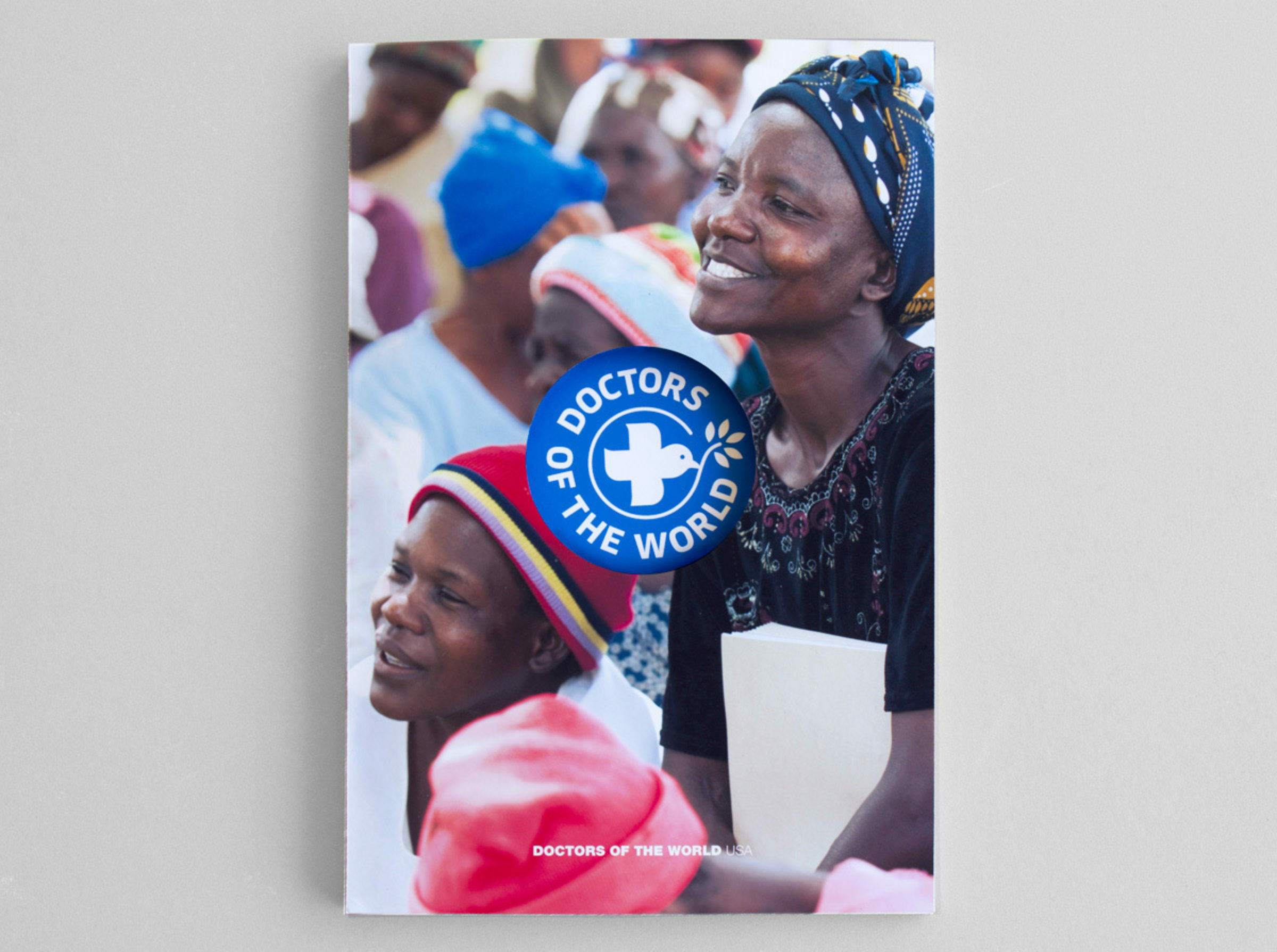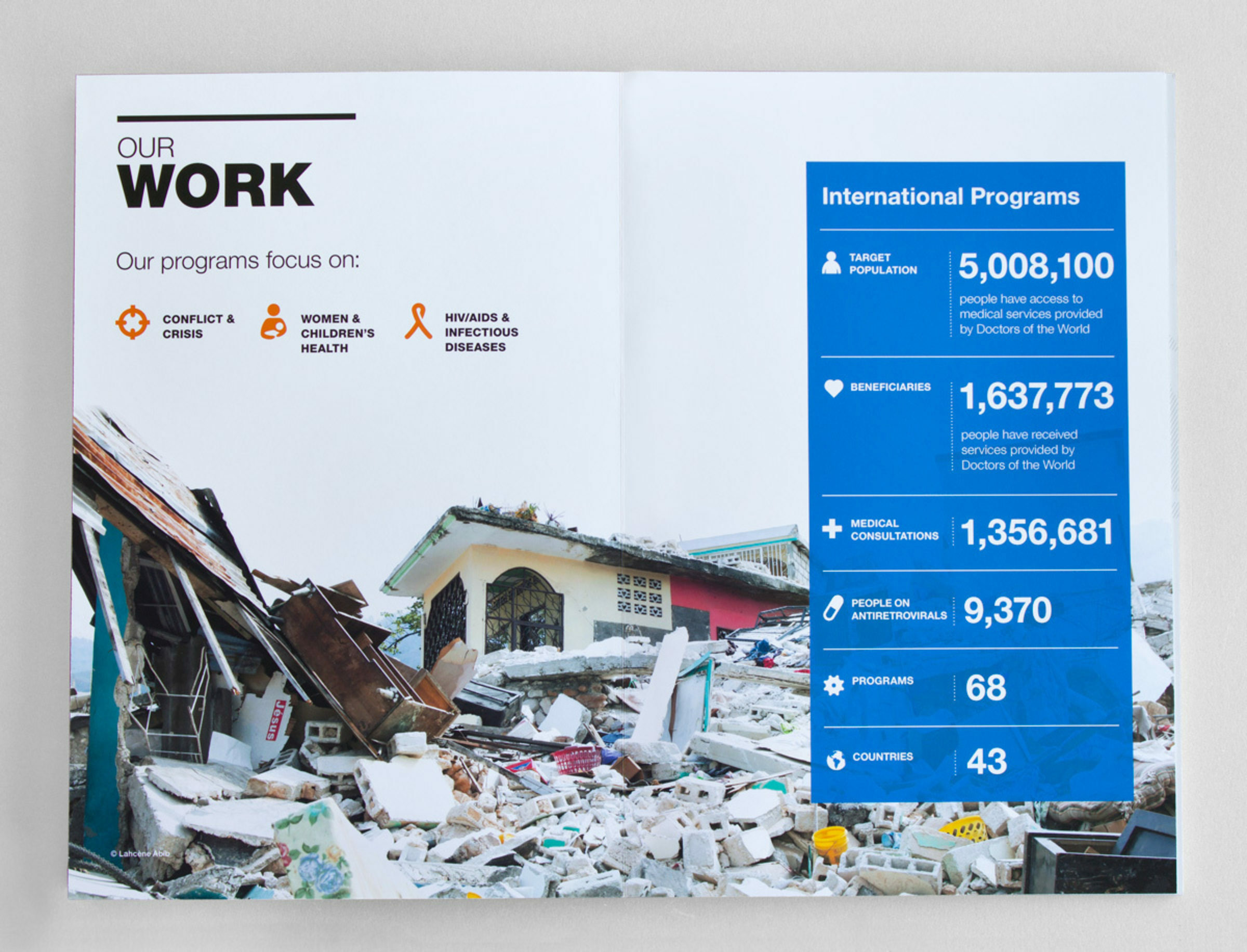 The challenge
With a thriving brand presence in Europe but little recognition in the US, Doctors of the World approached Hyperakt to differentiate their local health clinics from other global health organizations. Leveraging the significant equity of its global brand the booklet emphasizes the bold statistics that demonstrate Doctors of the World's impact and reach.