Work
Exploring Our Town
Creative placemaking across the nation

American civic leaders are always looking for creative new ways to attract visitors and investors to their towns and cities. Meanwhile, artists everywhere are looking for ways to make a living doing what they love. All across America, local governments have found strong allies in resident artists, artisans and arts nonprofits. Public-private partnerships between these groups create economic opportunities for all involved. But they also enrich communities in less tangible ways, beautifying neighborhoods and giving locals and visitors alike fresh perspectives on familiar surroundings.
The National Endowment for the Arts (NEA) is a federal agency that is the largest grant-maker for art in America. NEA's Our Town grant program is a new initiative to encourage and help fund mutually beneficial collaboration between governments, non-profits and artists. With small, targeted grants and invaluable advice, the Our Town program has already empowered over 60 American communities to pursue what it calls "creative placemaking."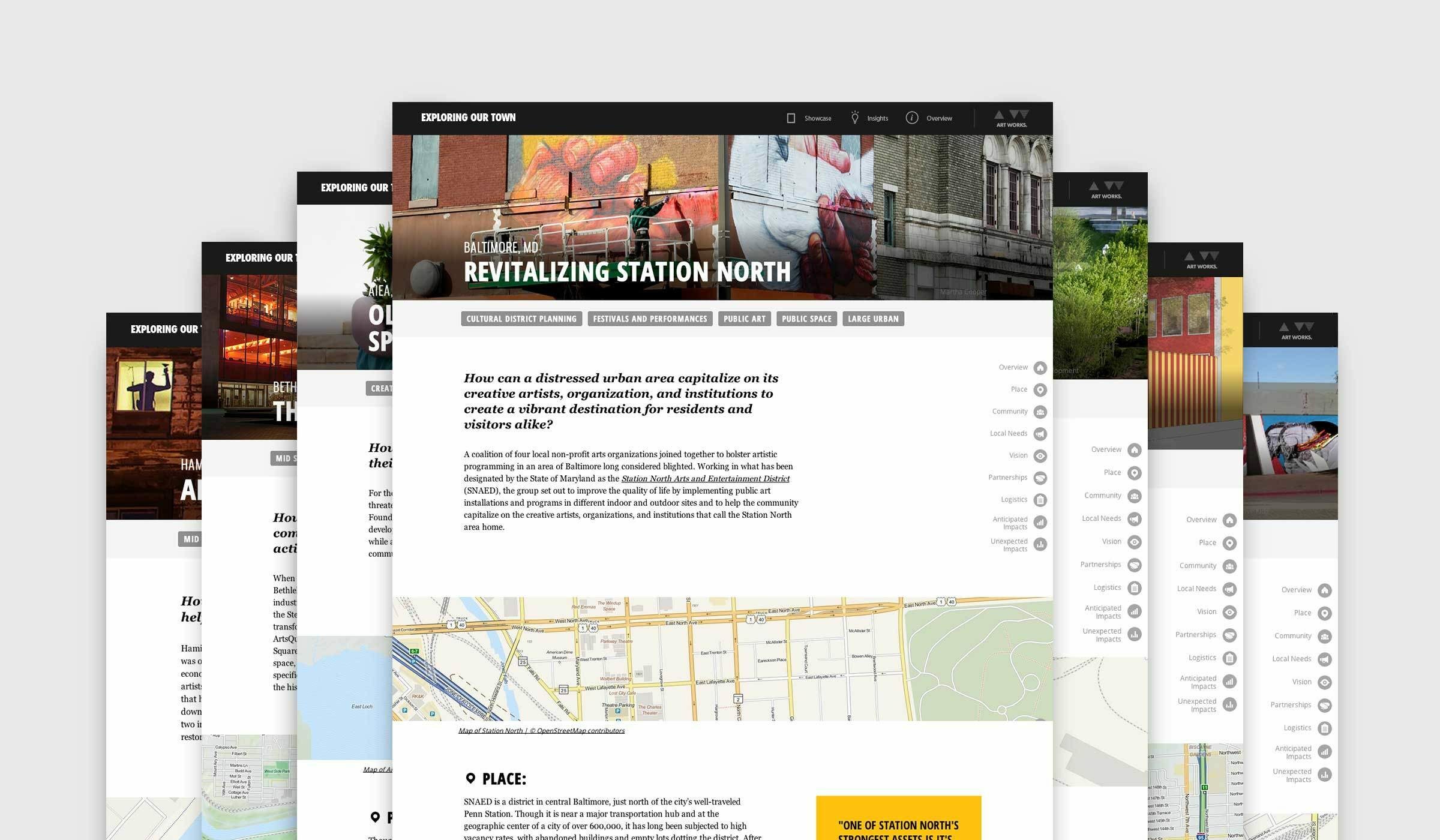 Hyperakt partnered with NEA to create a flexible web platform to showcase the successes of the Our Town program and provide tools for policy makers and potential grantees. Since design and aesthetics are so central to the mission of this project, we made a flexible web structure to allow NEA to present the Our Town stories visually as much as verbally. Through an interplay of photography and interactive text, the site inspires communities and artists to look to Our Town for imaginative solutions to their shared needs.