Work
The Appeal
New brand architecture for a groundbreaking digital publication aimed at solving the problems of discrimination, inequity, and injustice in our society.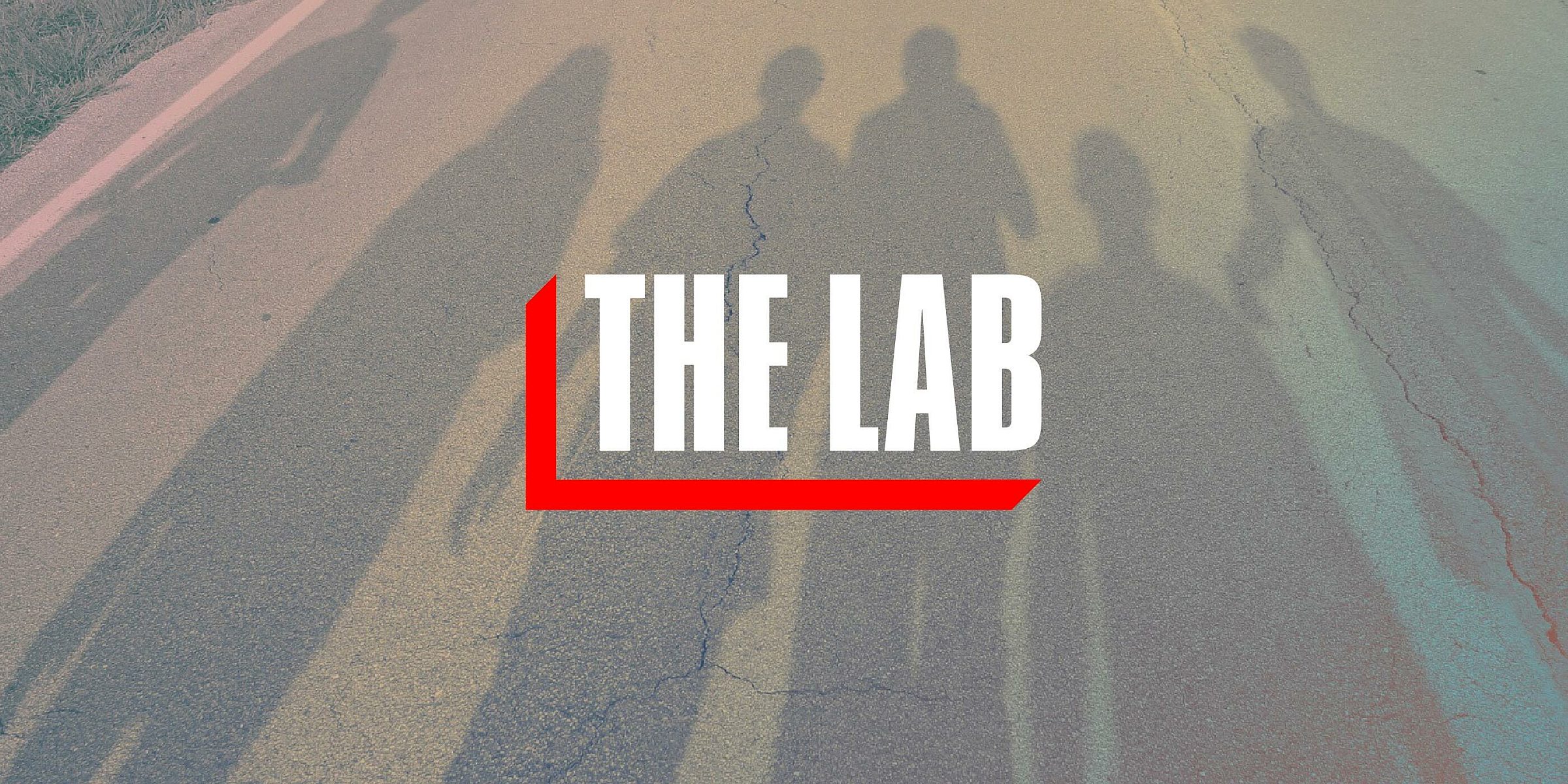 The Challenge
The Appeal is a nonprofit news organization dedicated to exposing how the U.S. criminal legal system fails to keep people safe and, instead, perpetuates harm. The publication publishes an array of different content types and needed help creating a "branded house" for their various verticals.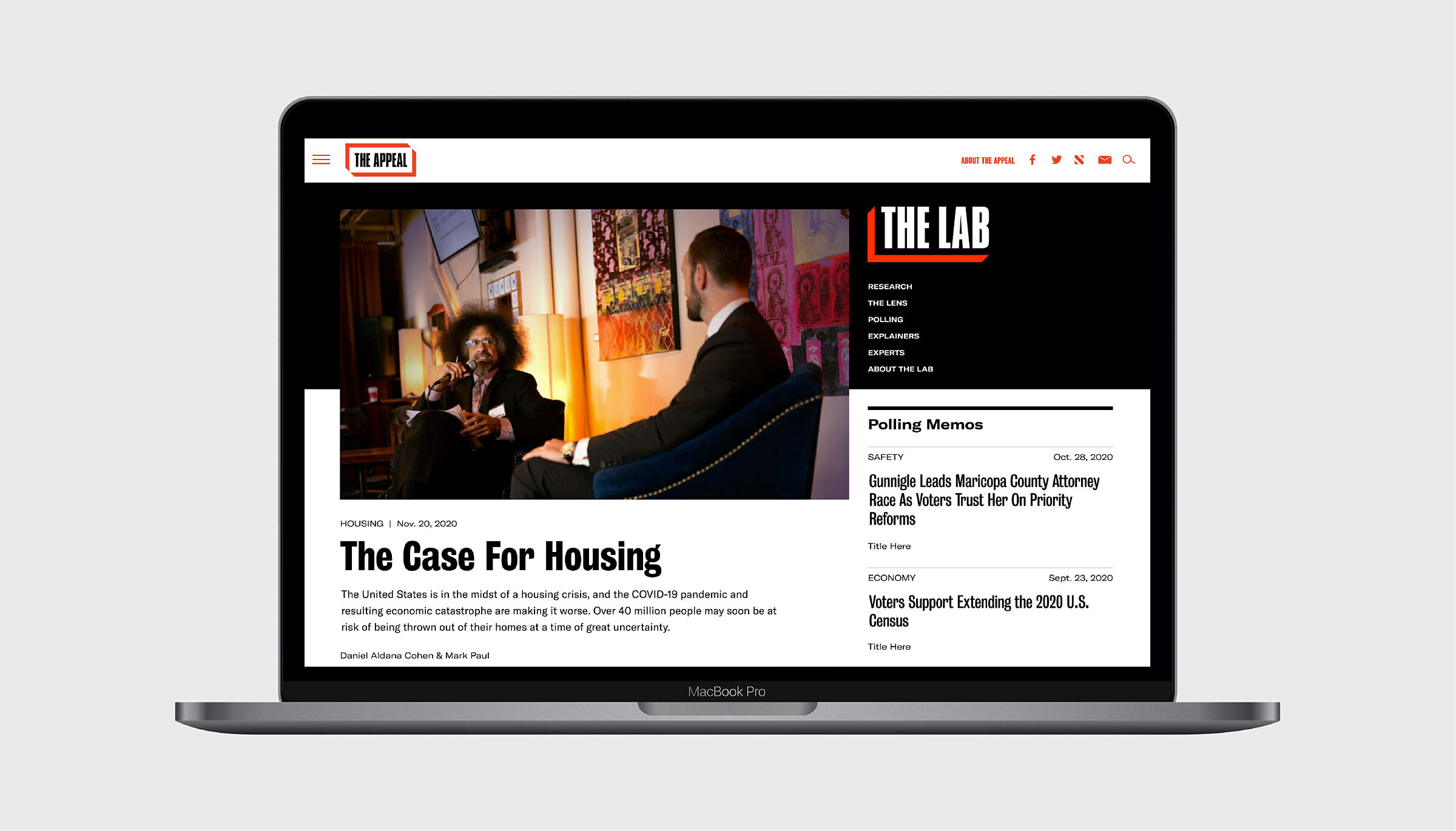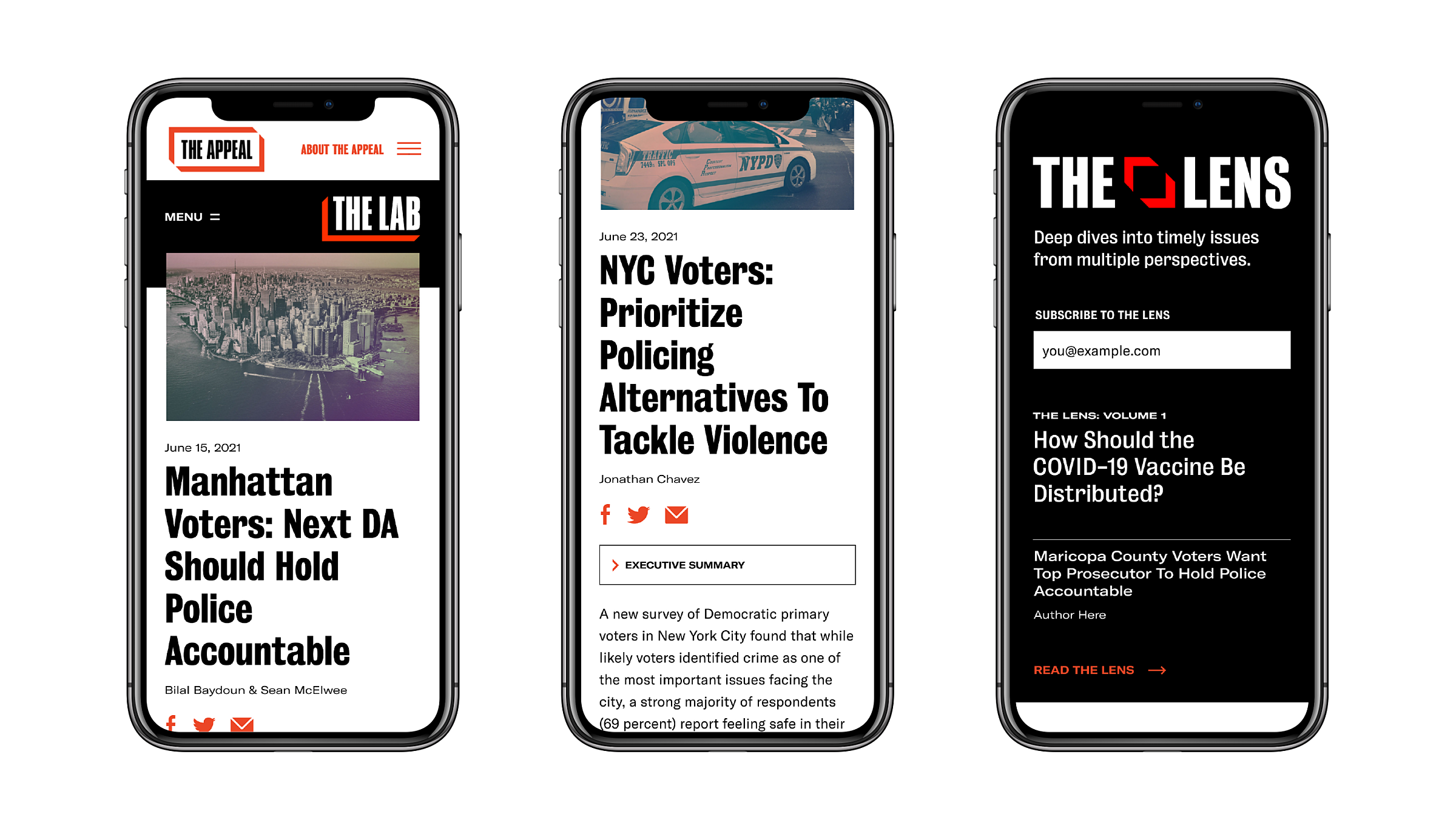 The Lab
Previously housed on a separate site, The Lab, a collection of policy recommendations published by experts and academics, needed to be seamlessly incorporated into The Appeal site. A publication in itself, the new vertical required a new landing and article pages with architecture distinctly different than any existing sections of The Appeal site.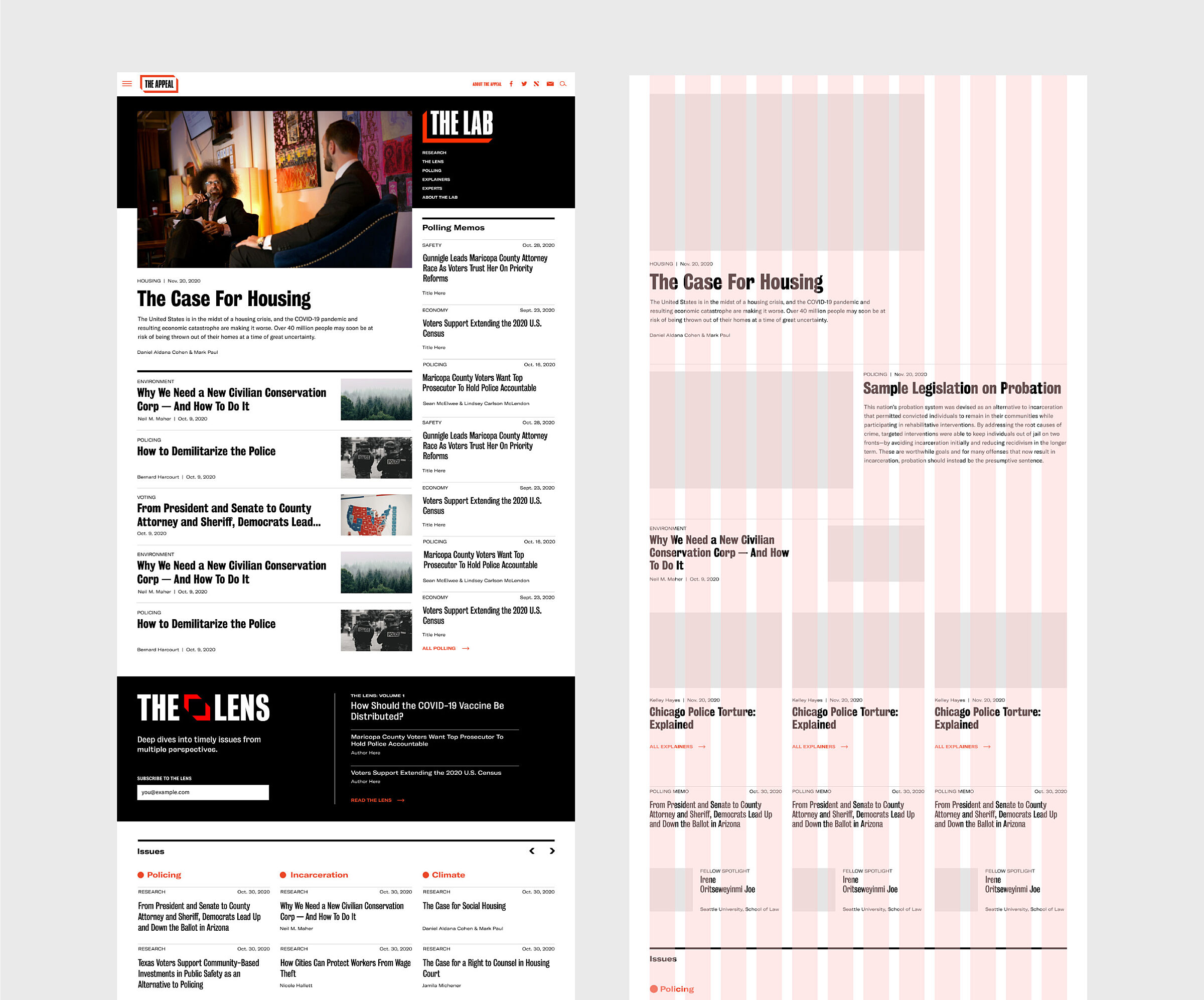 The Lens
The Lens is a collection of different types of content unified by a common theme. These new bundles of content are presented on the site with a new block that provides entry points into the related pieces of content.
The Point
The Point is The Appeal's editorial arm. Structured more like a blog, this vertical allows writers to tell stories about how policy, politics and the legal system shape the lives of everyday Americans.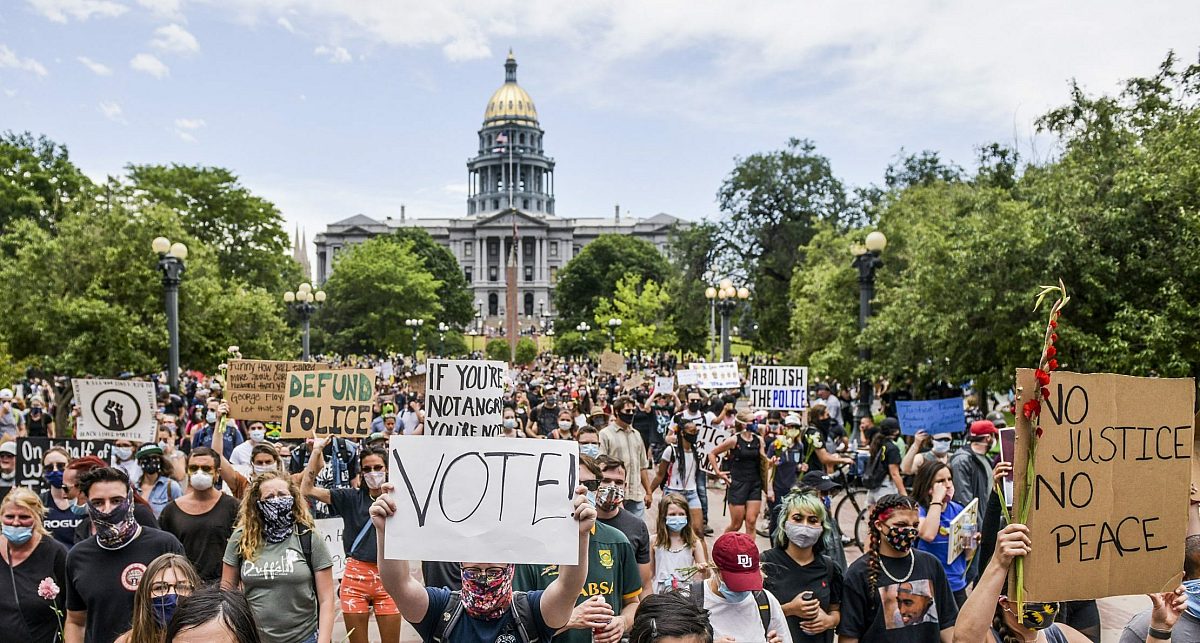 The Politcal Report
The Political Report focuses on local politics of mass incarceration and criminal justice reform. Yet another once external site fully merged into The Appeal, and now branded under the same umbrella.