Under the administration of Mayor Michael Bloomberg, New York City engaged in record numbers of public-private partnerships to address urban challenges. These collaborations between government, business, nonprofits and individuals capitalize on the special abilities of different sectors to affect change. In the tradition of the Gilded Age philanthropist Andrew Carnegie, who helped build many of the city's public libraries, the Mayor strove to leave of legacy of mutually beneficial cooperation between business, community and City Hall.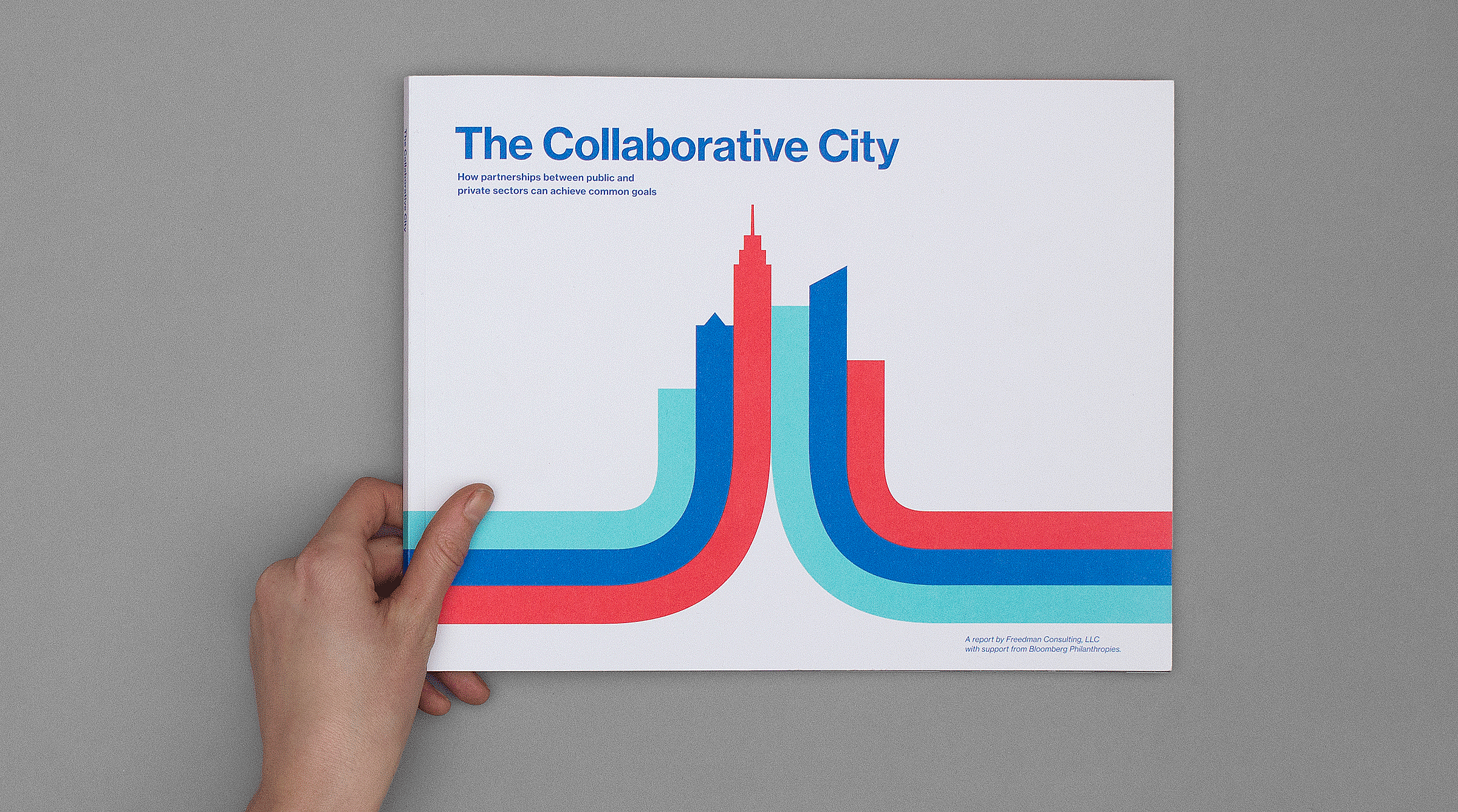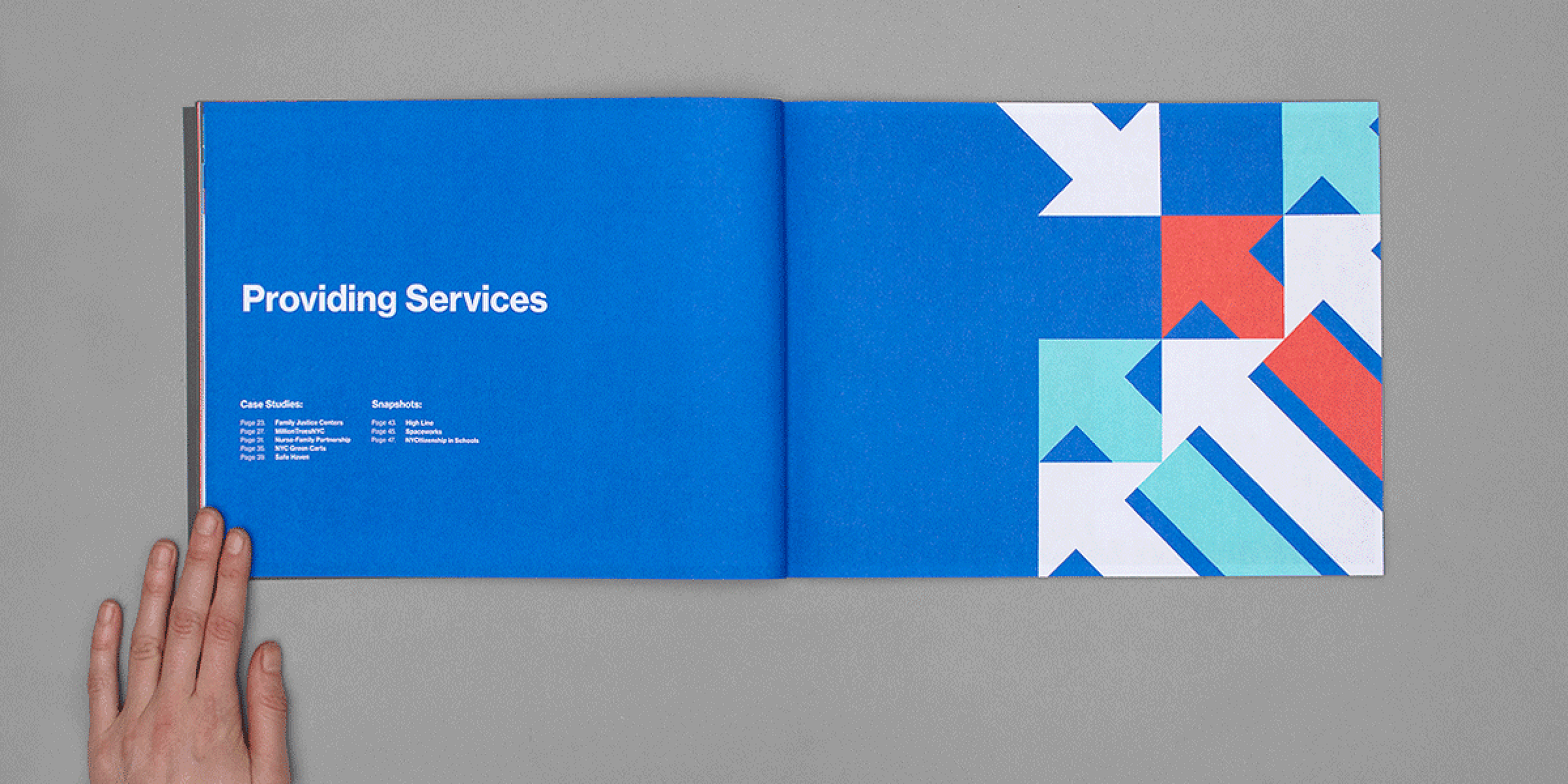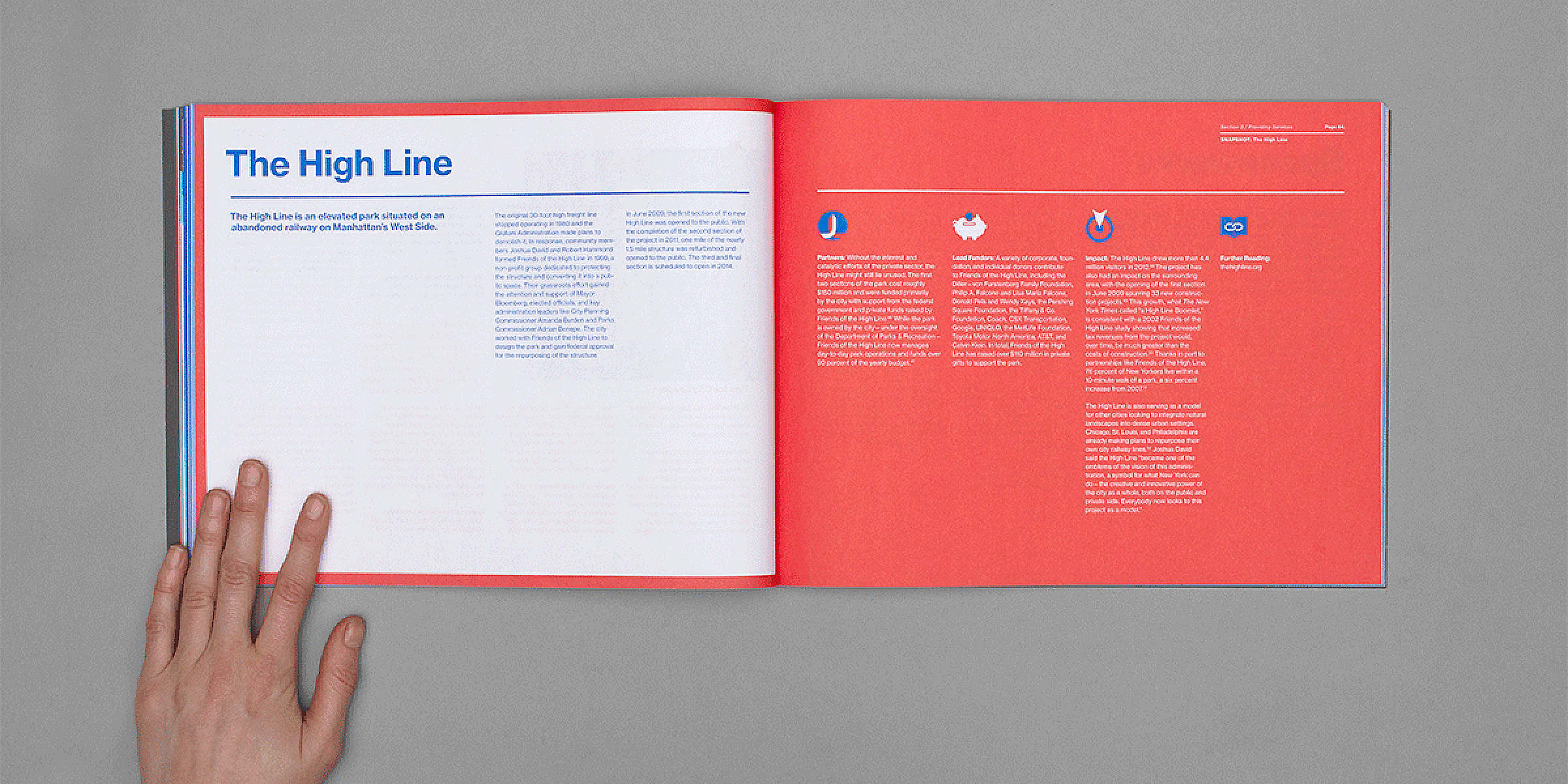 The Bloomberg Philanthropies' 2013 report on The Collaborative City, written by Freedman Consulting, explores the breadth and impact of public-private collaborations during the 12 years Bloomberg was in office. These include dozens of projects in several areas of focus, from the popular High Line park to regional disaster relief after Hurricane Sandy. With in-depth case studies as well as considered analysis and best practices, the report is an enormous trove of practical information, policy advice and interesting stories in the ice of a great city.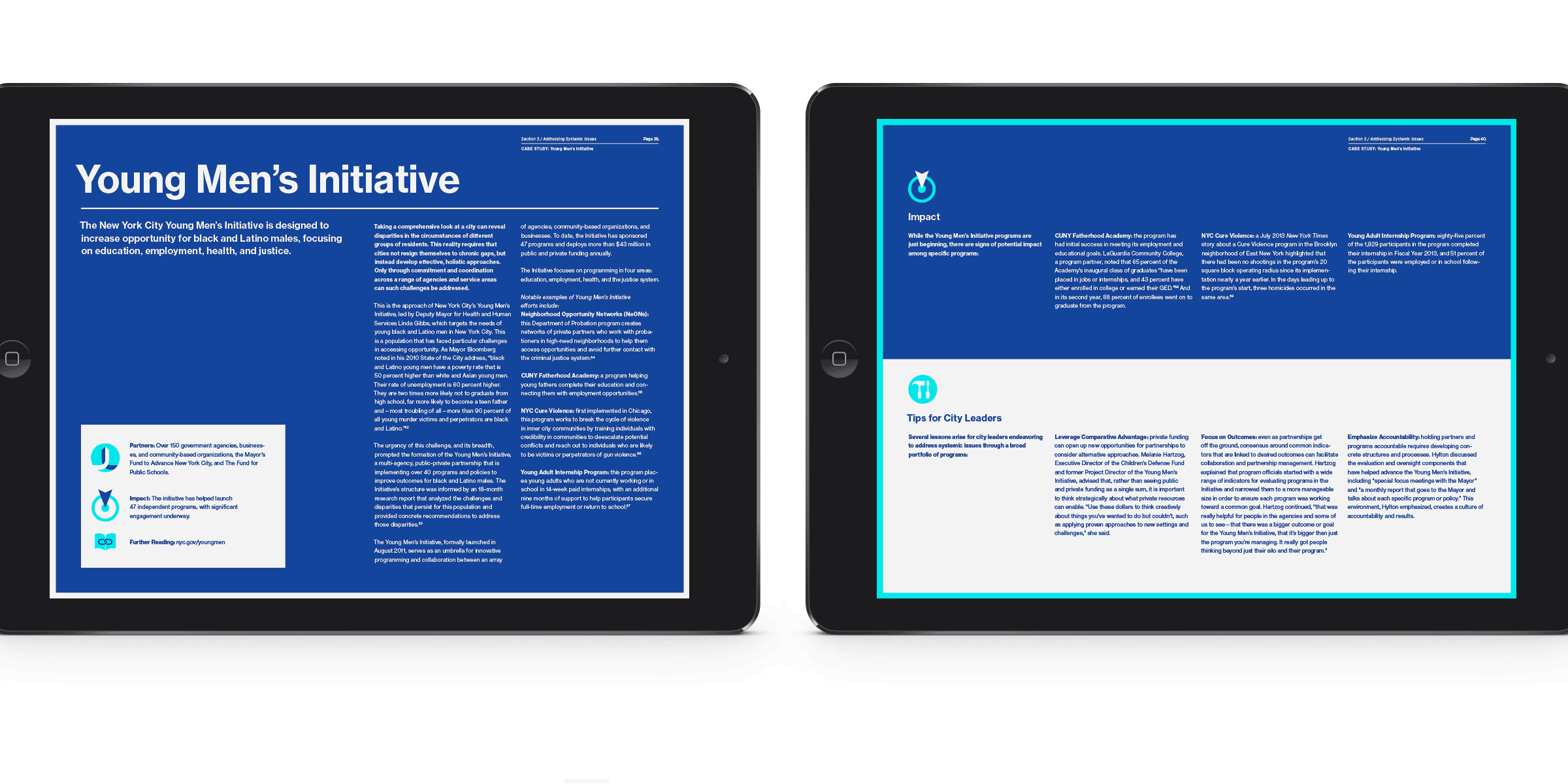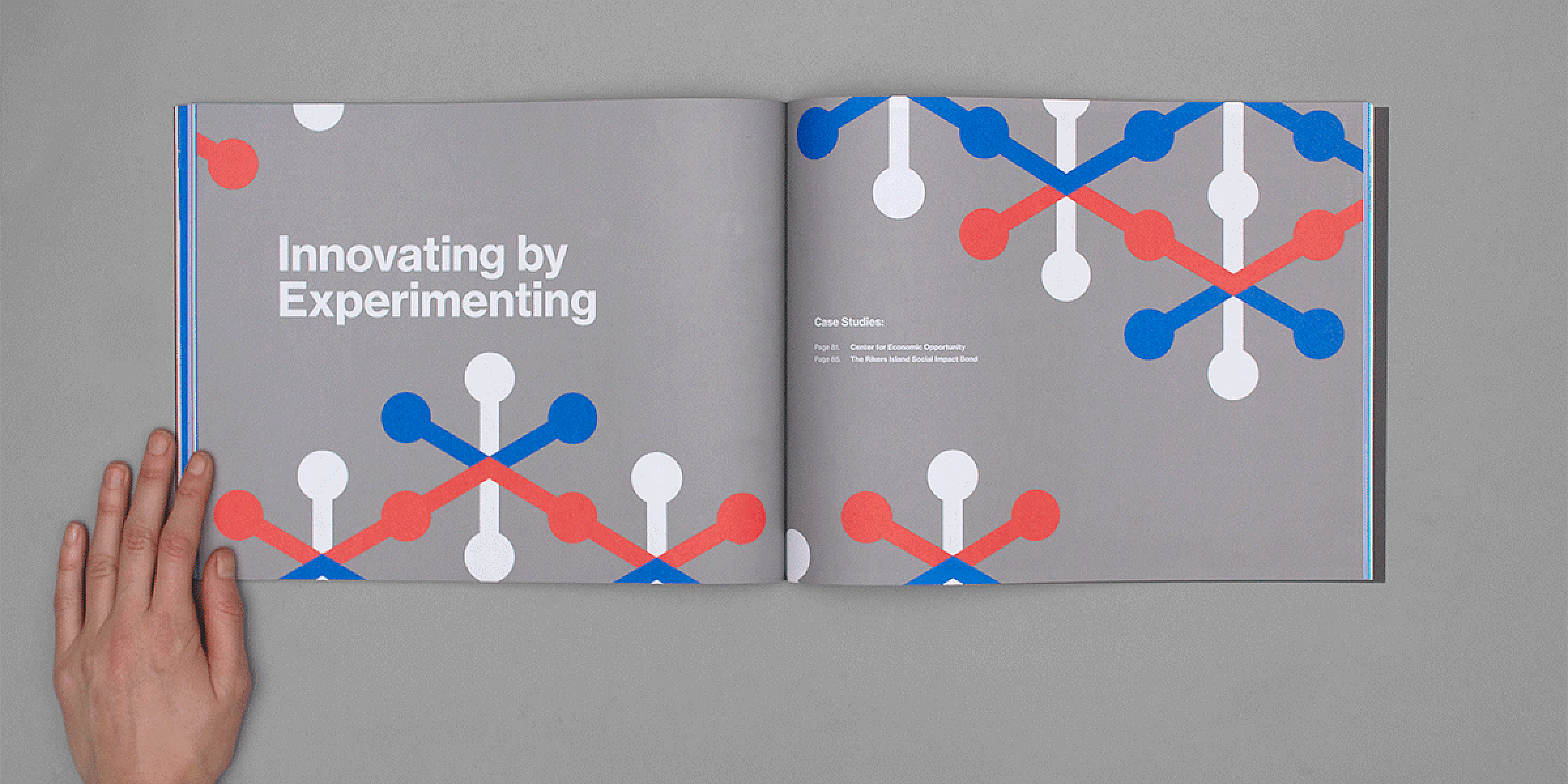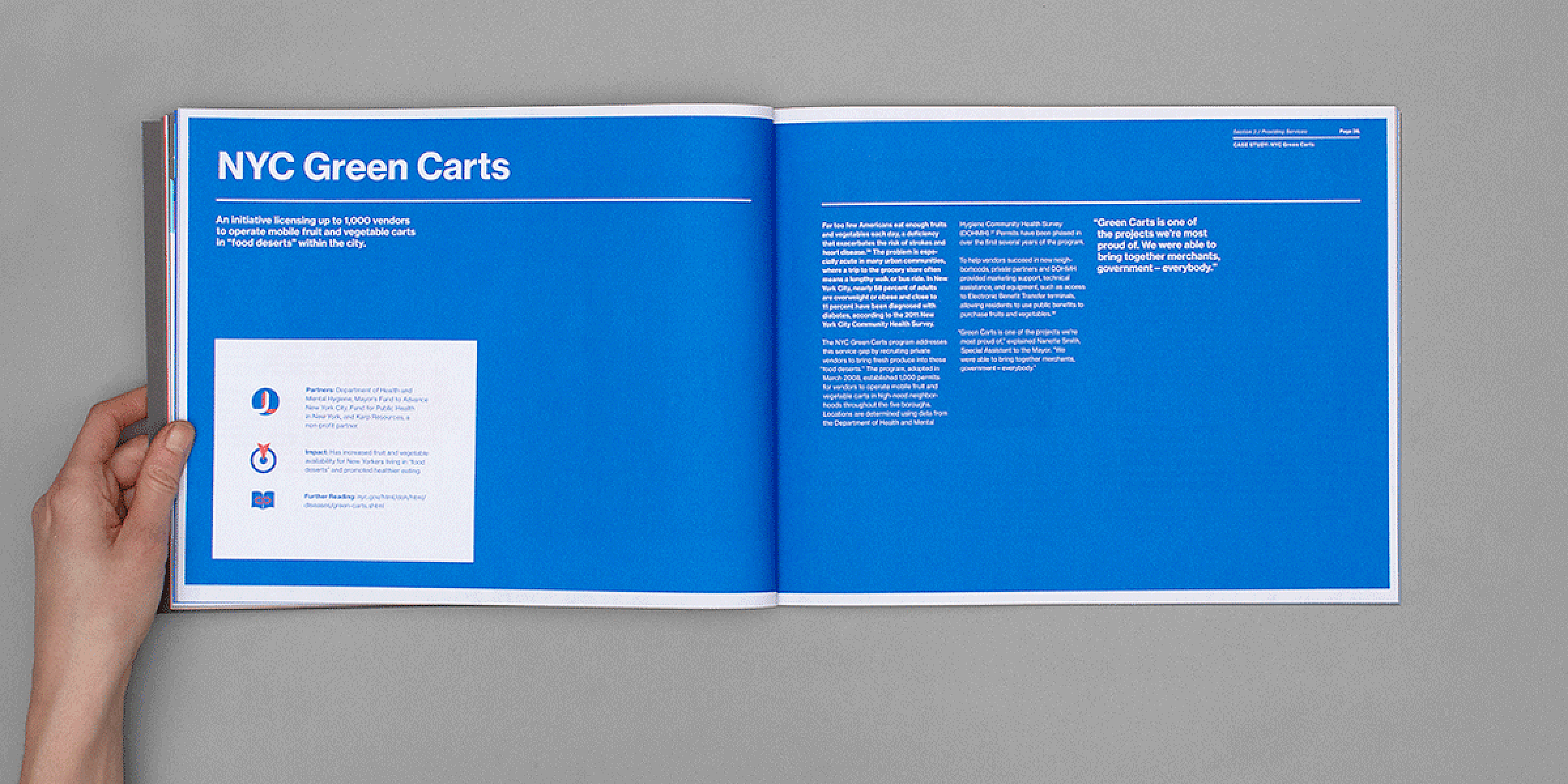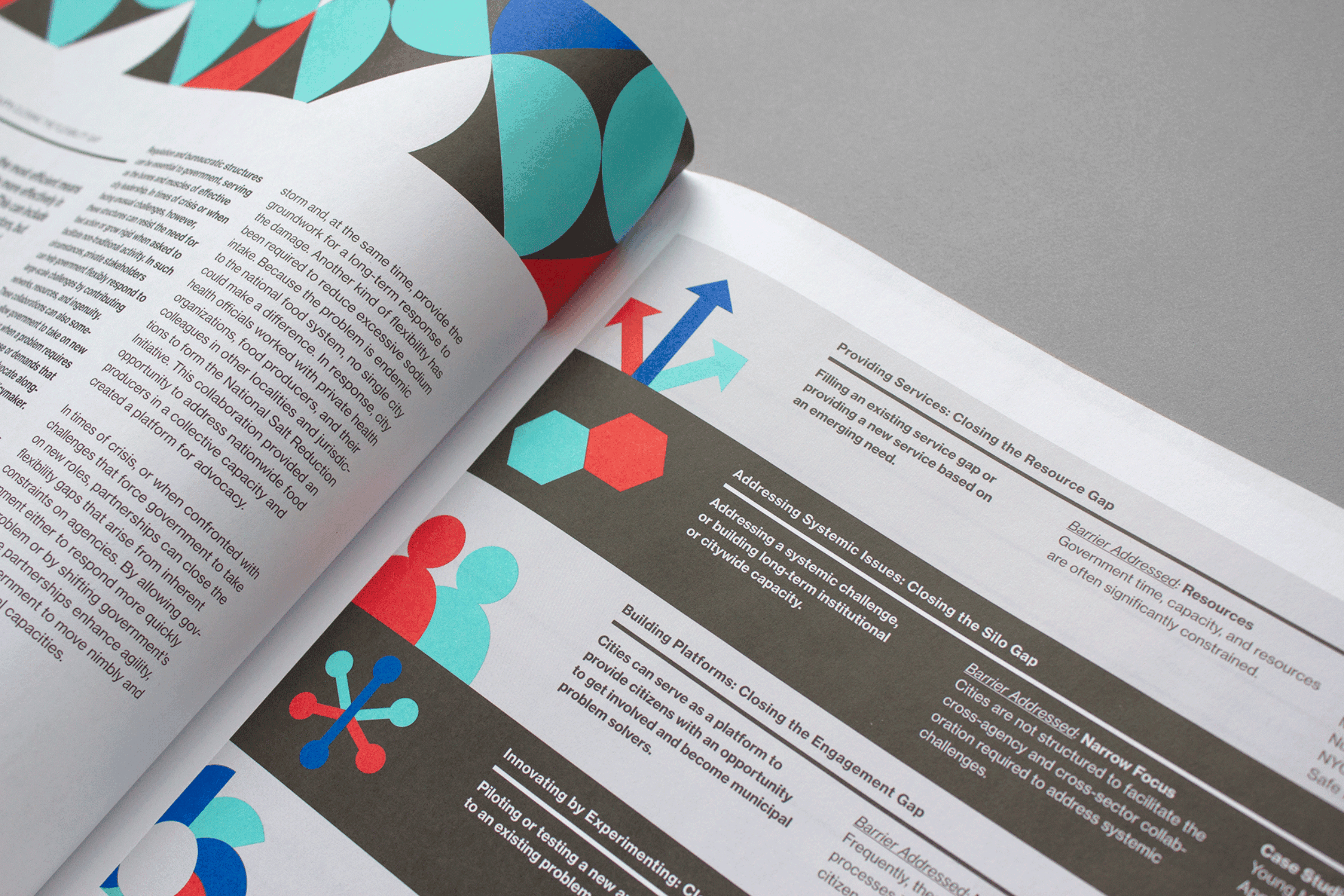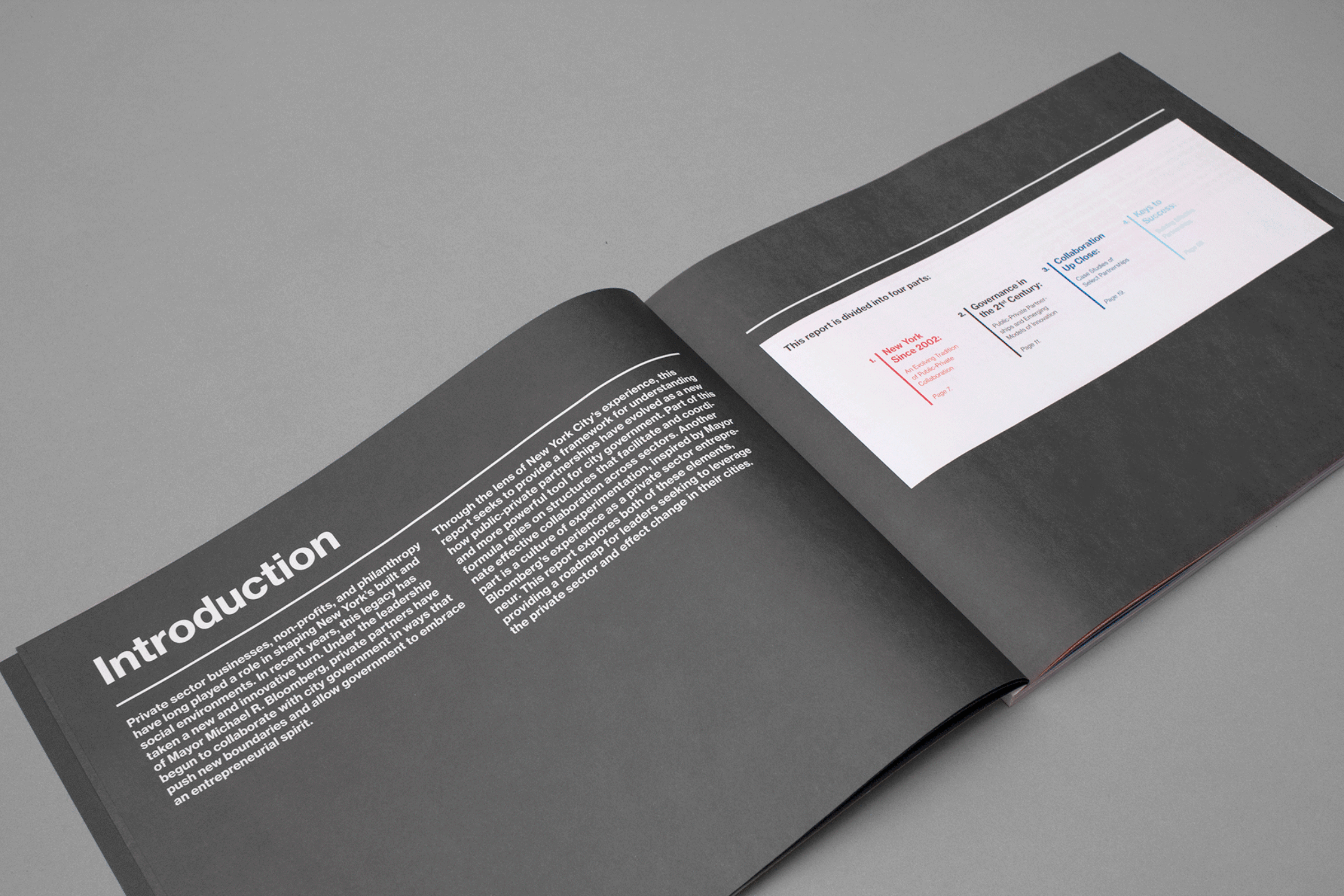 Bloomberg Philanthropies asked Hyperakt to design, lay out and illustrate the lengthy and complex report. Our goal was to make the content-dense publication inviting, clear and a pleasure to read. We worked with a 4-color palette of bright red, black, grey and aqua, Large blocks of text, large spreads, and custom iconography are saturated with vivid, bold colors that help guide readers through each of the five project areas.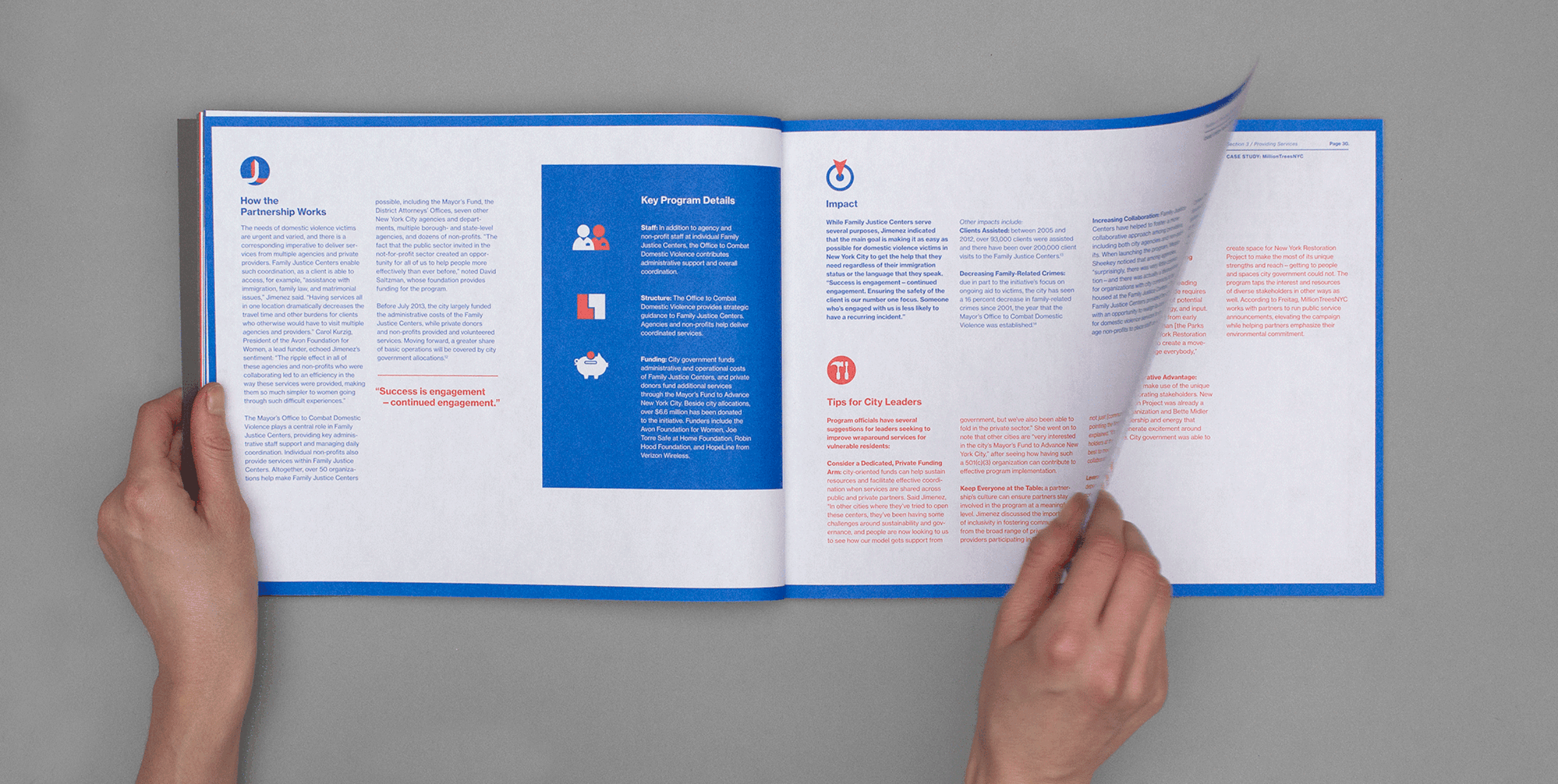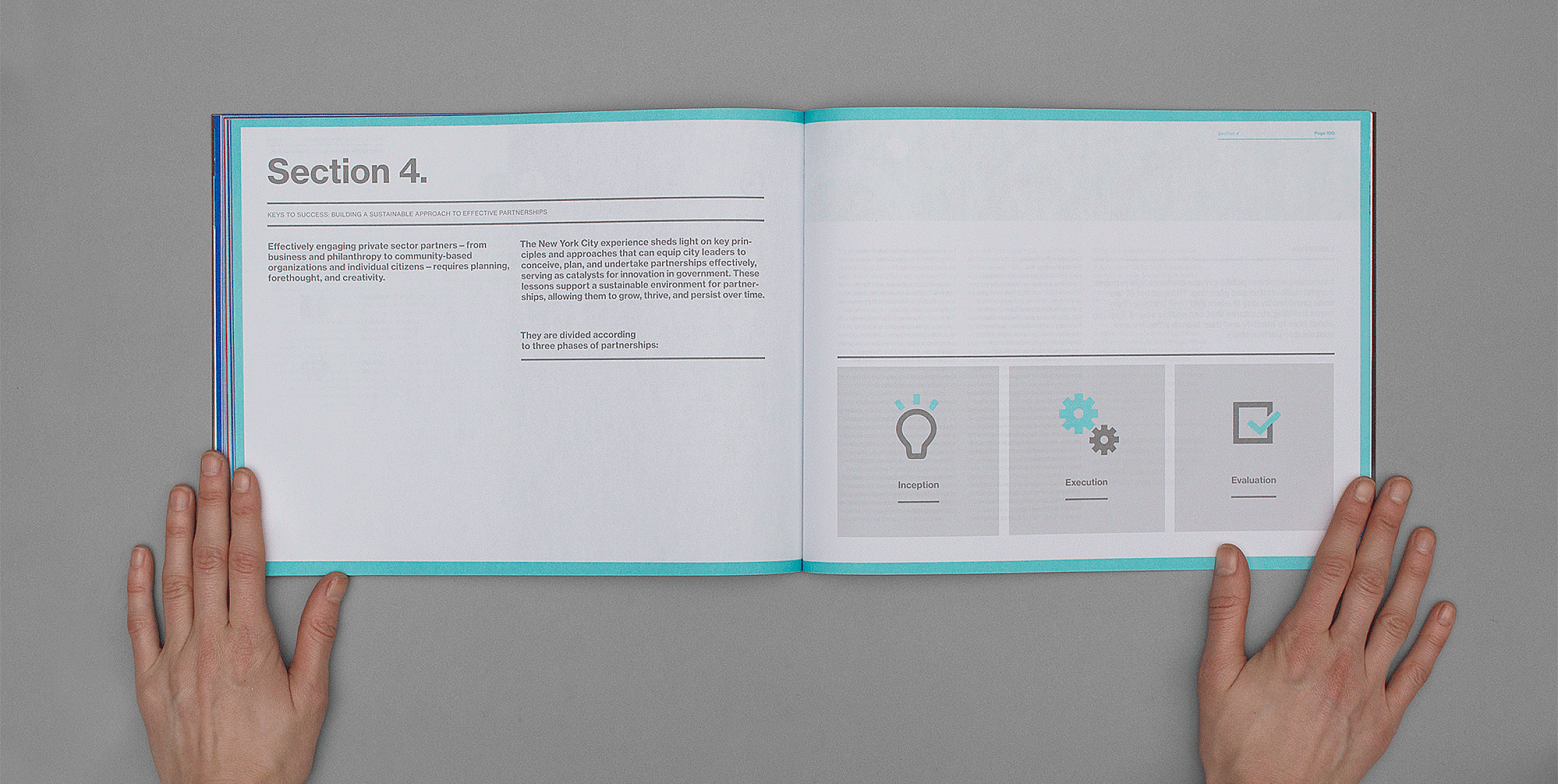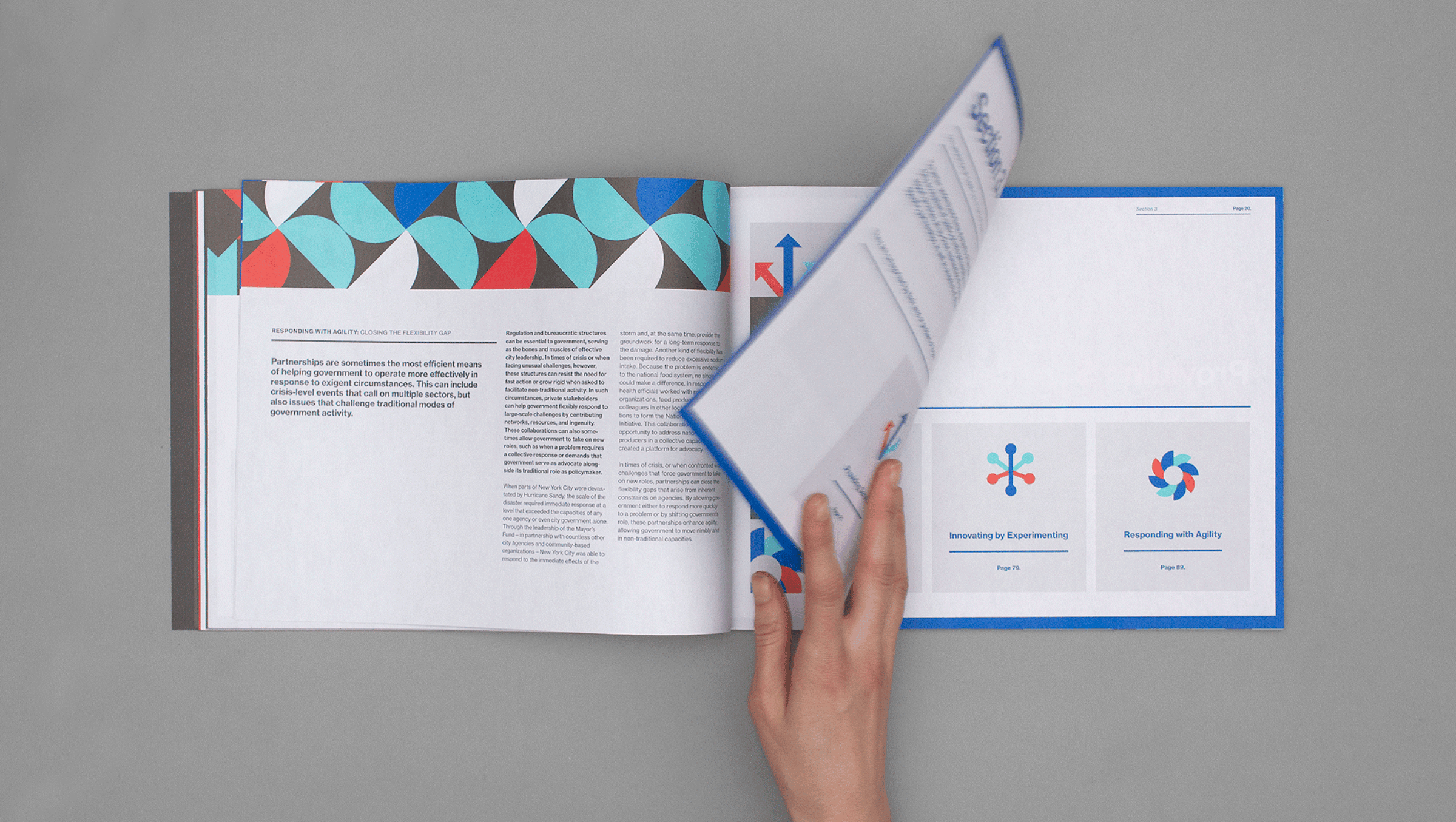 Project Credits
Project Team
Josh Smith
Margaux Le Pierrès
Wen Ping Huang
Ambika Roos