Work
NewSchools
A bold vision for philanthropy and racial equity in education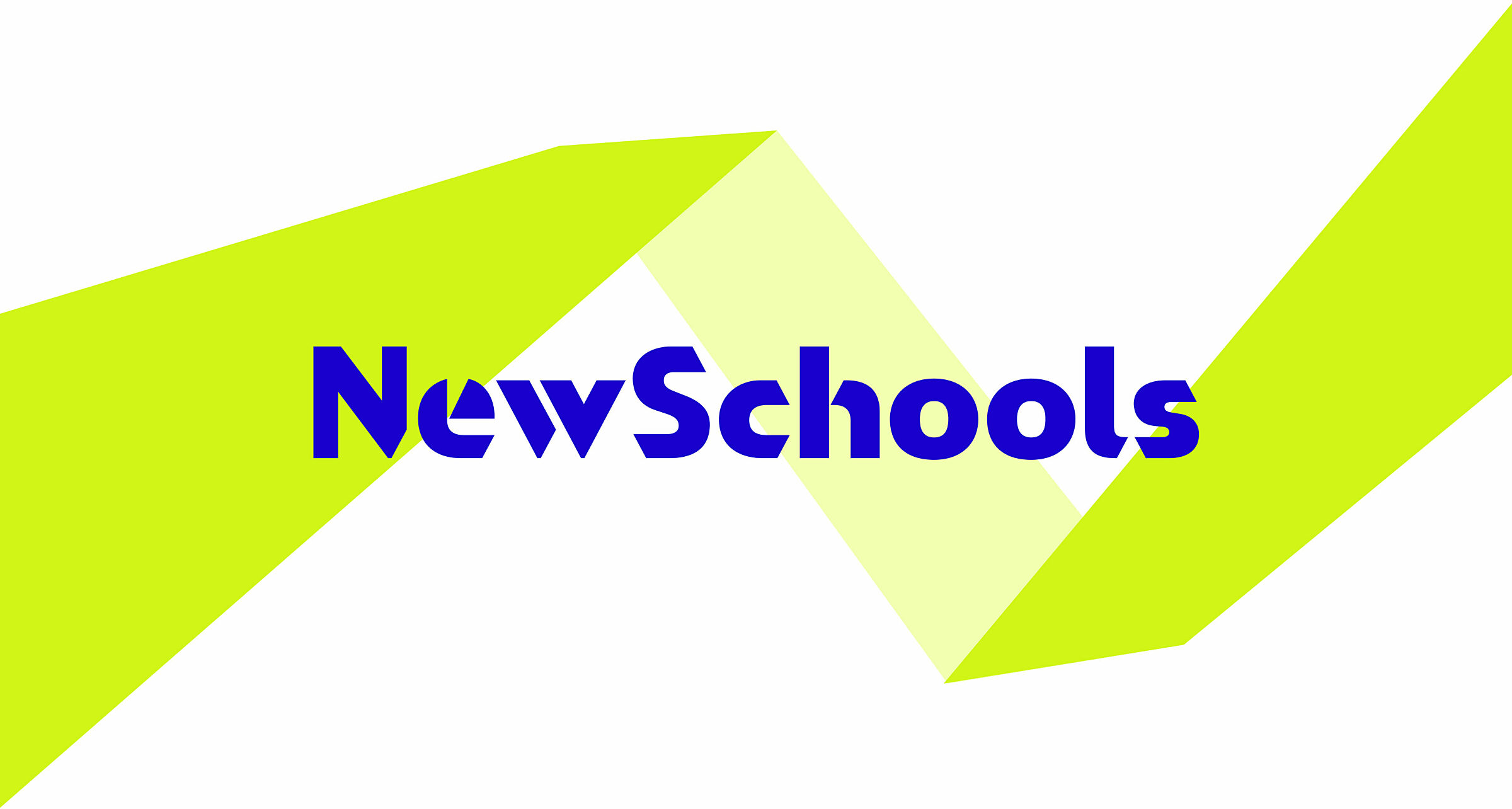 Background
NewSchools is a venture philanthropy that funds innovative leaders and ideas in education. The organization, now 25 years old, has been undeterred in building a better education system for all students, not just a chosen few.
The challenge
Two years after the peak of the pandemic and the racial reckoning, the organization was facing an internal and external landscape in flux: a change in leadership that would put the first person of color at the helm of the organization, a world in which schools had become battlegrounds for ideas and values, and the continued fact that racial outcomes in education were just as bad (if not worse following the pandemic) despite decades of concerted effort from across the sector.
How does an organization with this kind of legacy and influence seize this moment to drive lasting change for public education and children across America?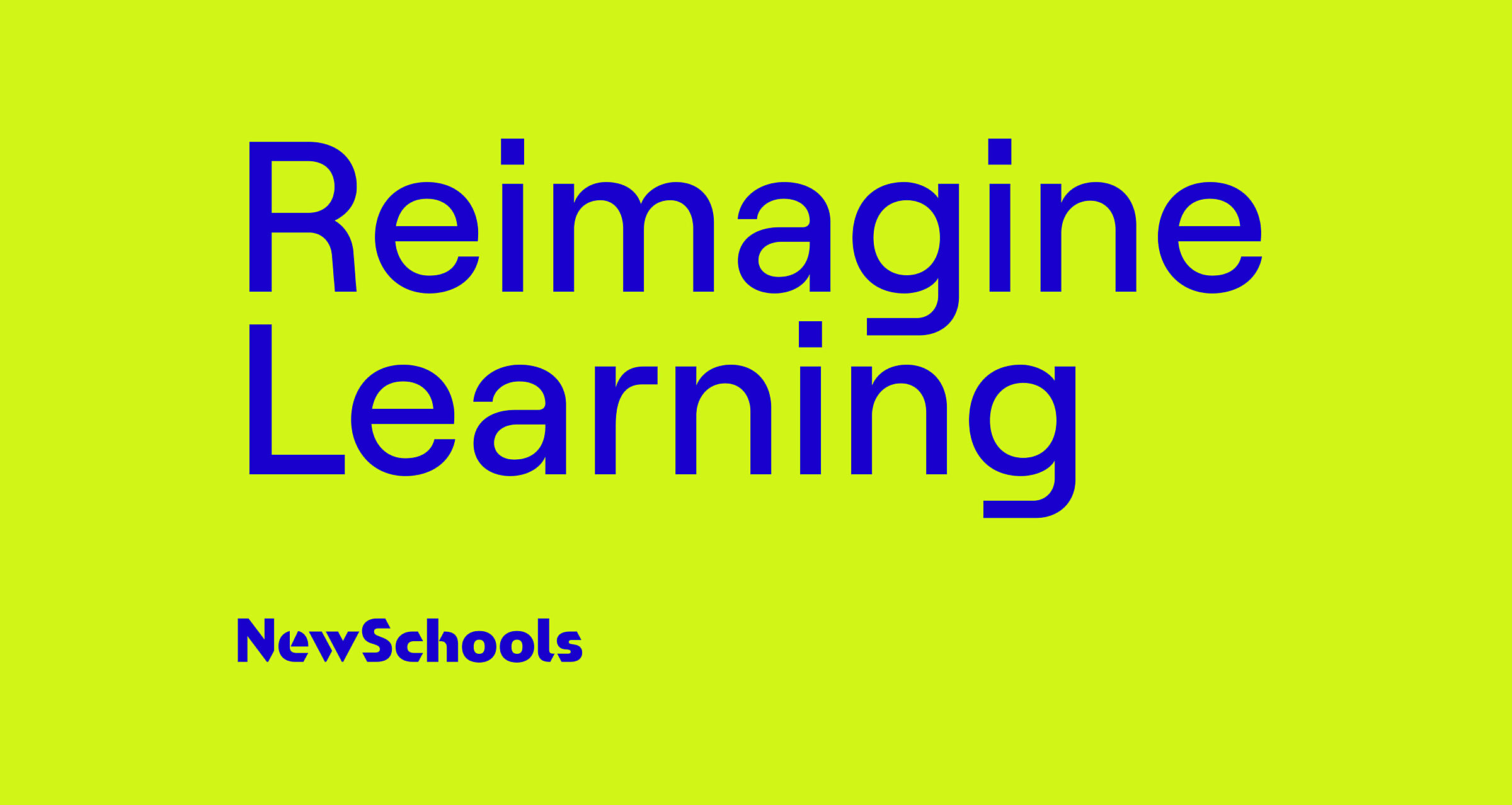 The opportunity
NewSchools is an intermediary philanthropy that connects institutional funders with cutting-edge and often less-known ideas and leaders in the field of education, deepening and amplifying their impact in the process. In occupying this critical space between funder and grantee, NewSchools had the power and potential to disrupt philanthropy from top to bottom, and by extension, change the rules and conditions needed for more racial equity and greater impact in education. They were redistributing money in more equitable ways, changing whose ideas were valued, whose voices were listened to, and who got a seat at the table.

A bold new story
At a time of great division in education, money on its own is not sufficient. What the sector needed was a bolder vision and sense of possibility. As an organization with the position and perspective to see and influence the field as a whole, NewSchool's new story was centered around philanthropy as leadership—shouldering big risks, asserting values that cut across differences, building broad coalitions, and seeding hope in abundance.The new story of the organization was daring and inspiring: we make big bets and lead at the edge.

A daring identity to match
The NewSchools team was hungry for a new identity that matched the boldness of their new brand story. Building on the idea of "leading at the edge", their new visual identity conveys their unique courage and commitment to lead with a crisp, dynamic and energetic logomark, typography and more.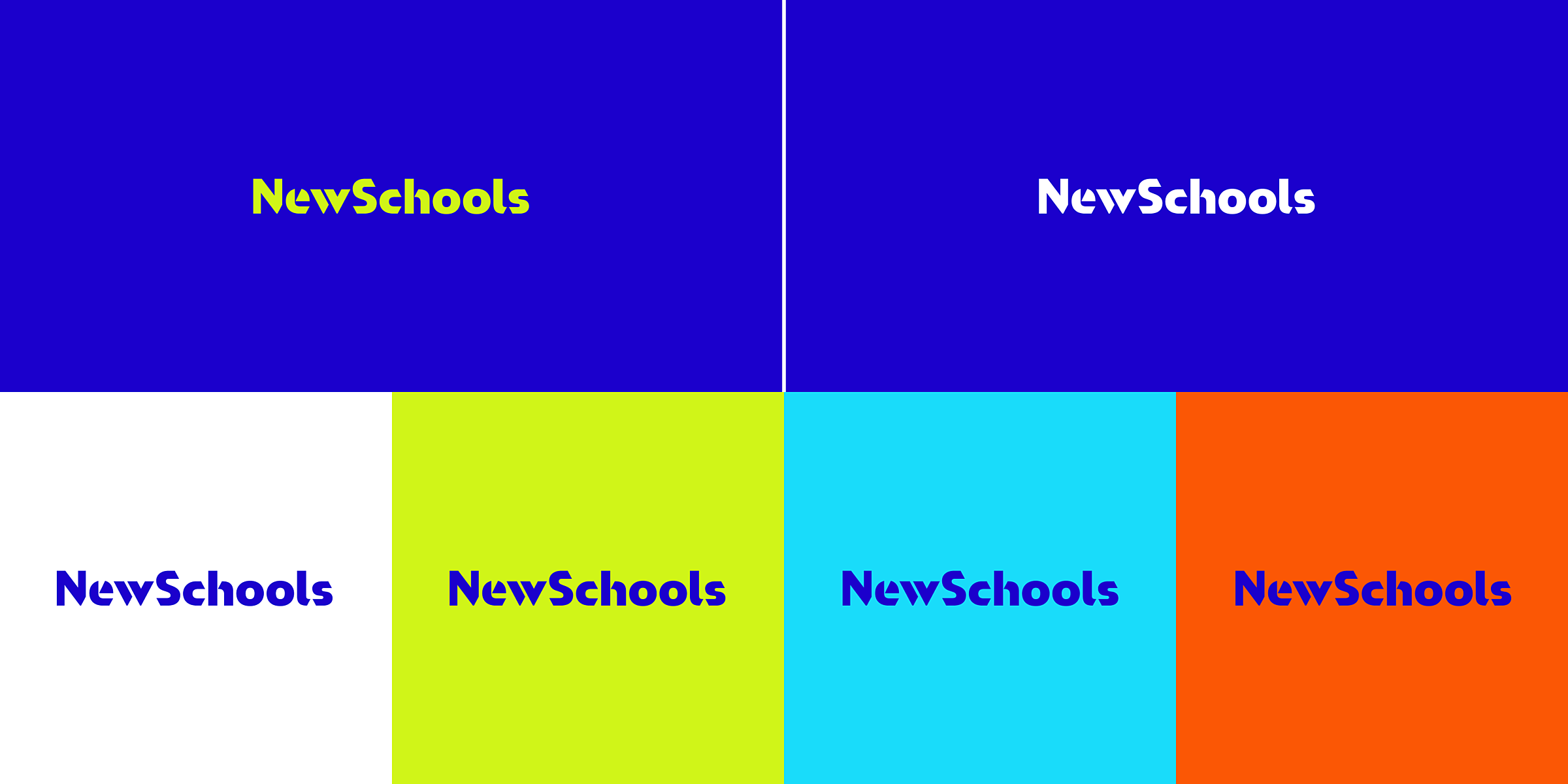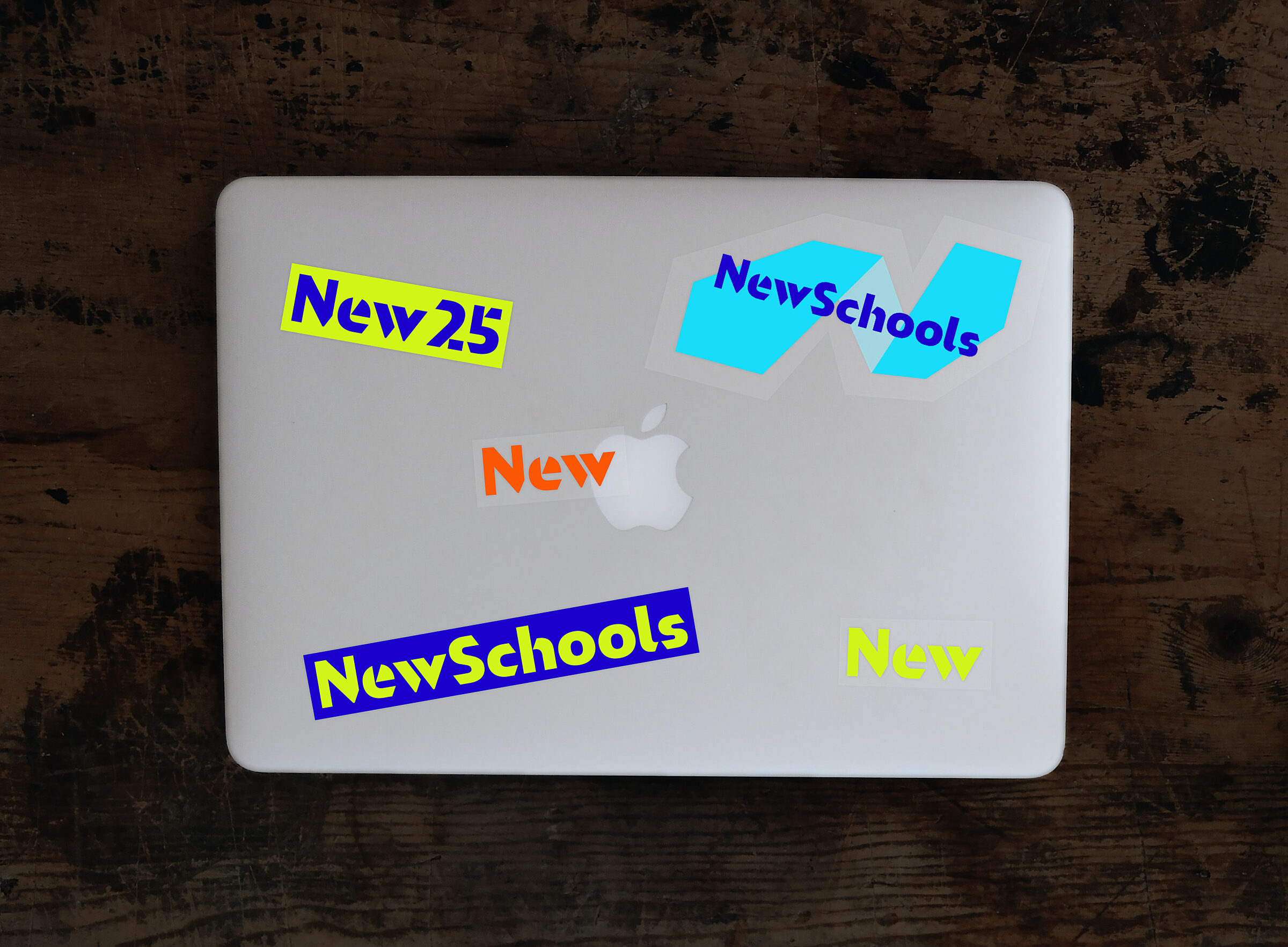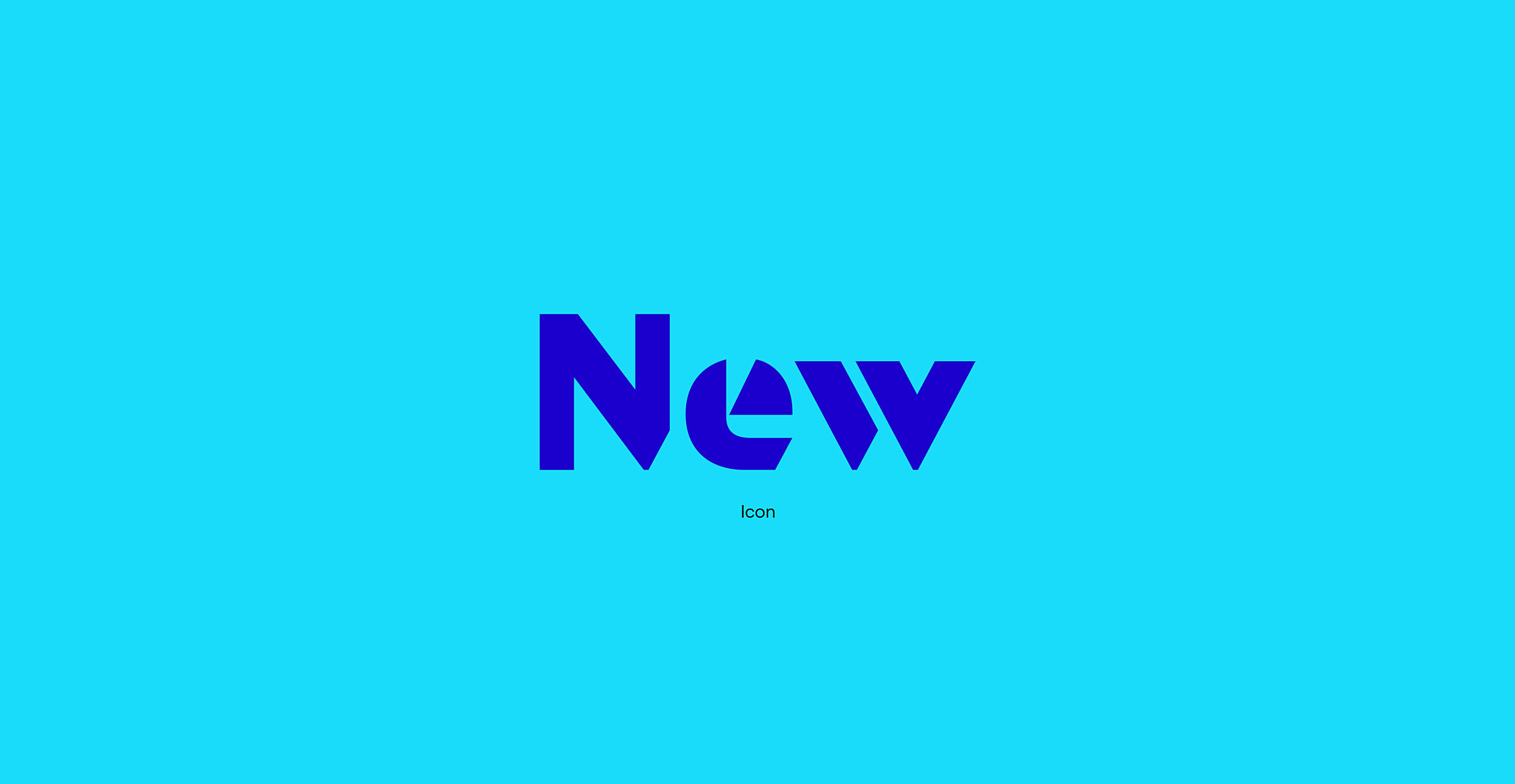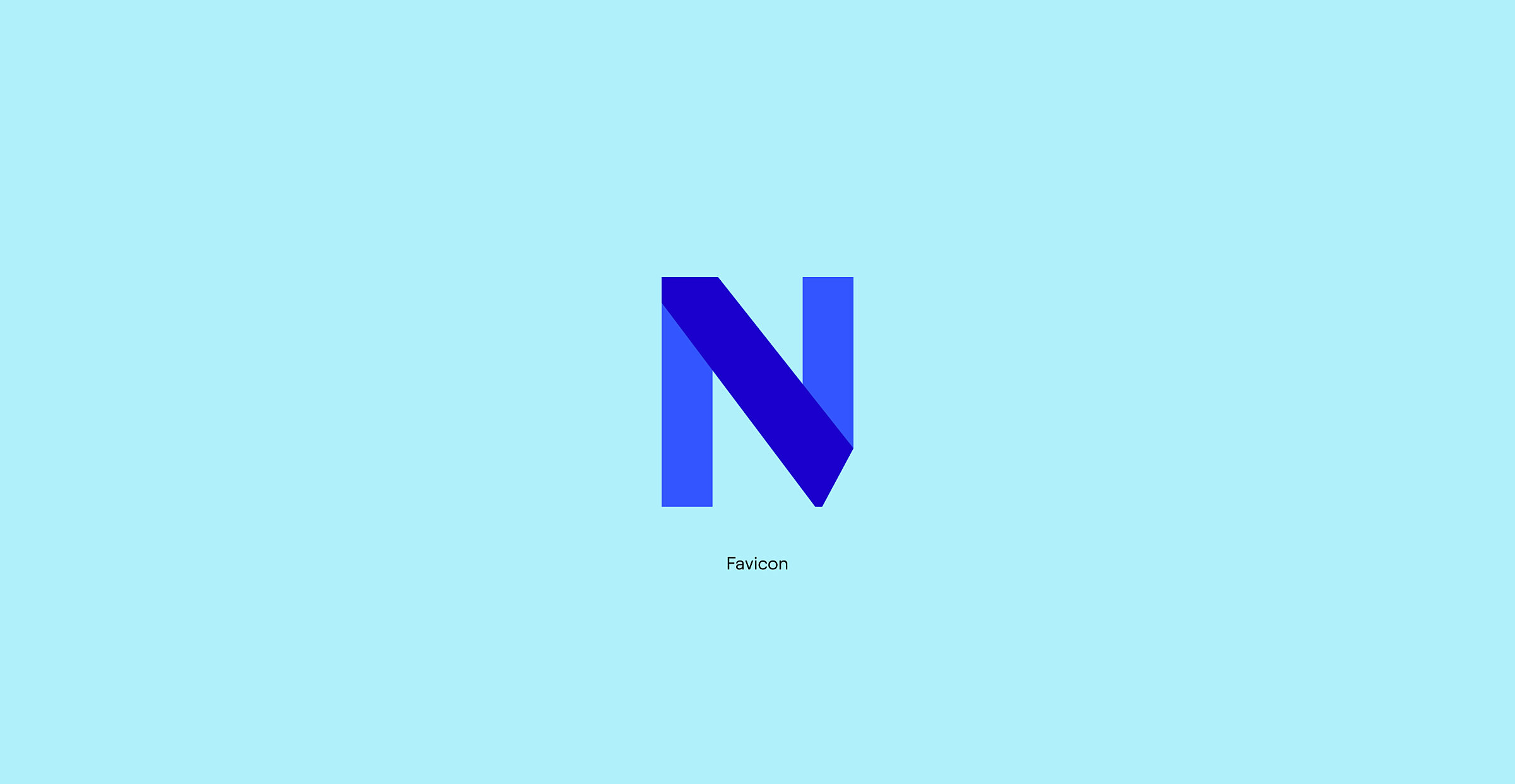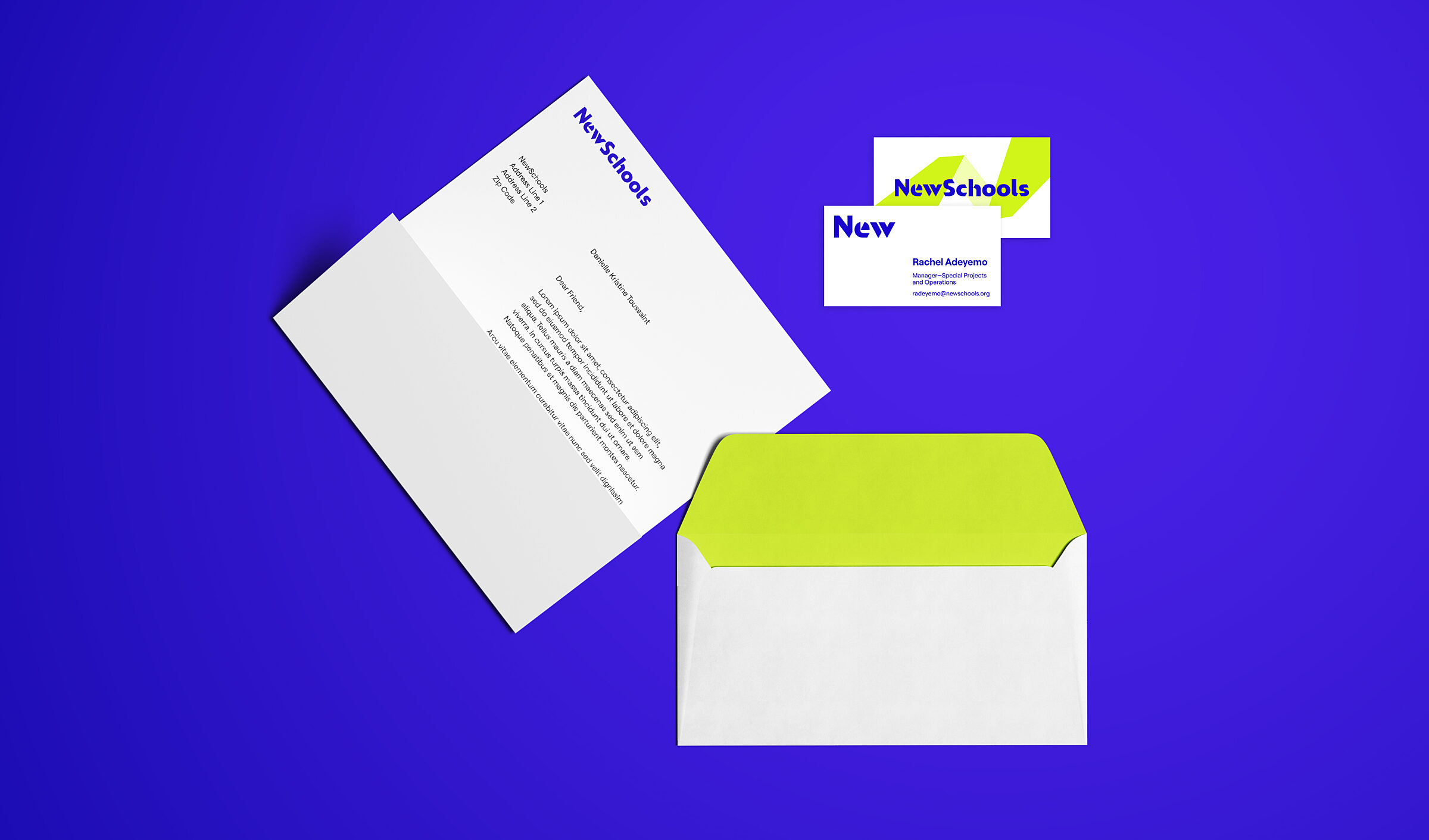 Vibrant, dynamic color
With a rich blue and electric green as the central colors, this new identity conveys growth, progress, energy, and their daring ambition. Along with a secondary palette of sky blues and sunset oranges, NewSchools colors catch the eye and signal urgency and possibility. . The color scheme is notably different from other brands in the space.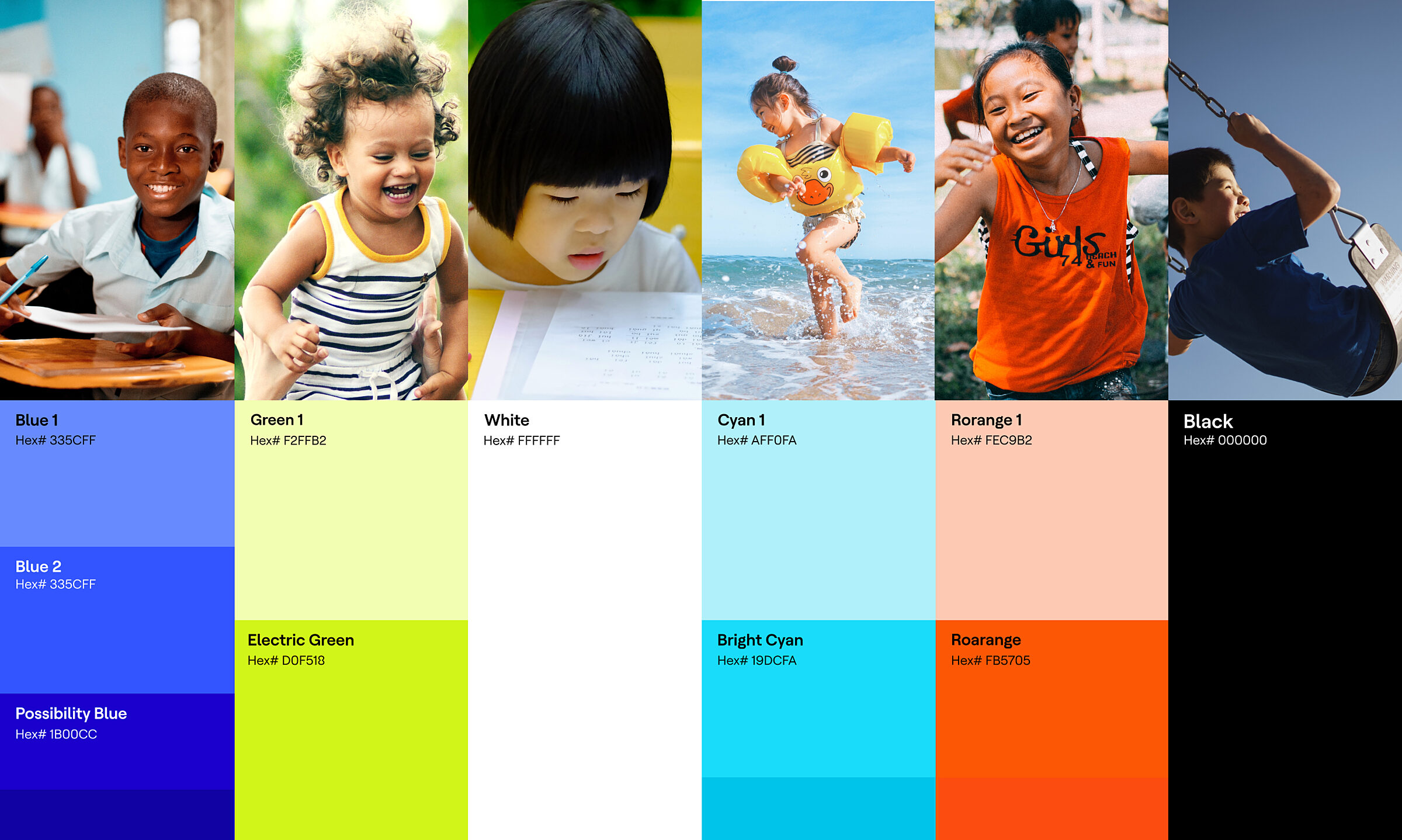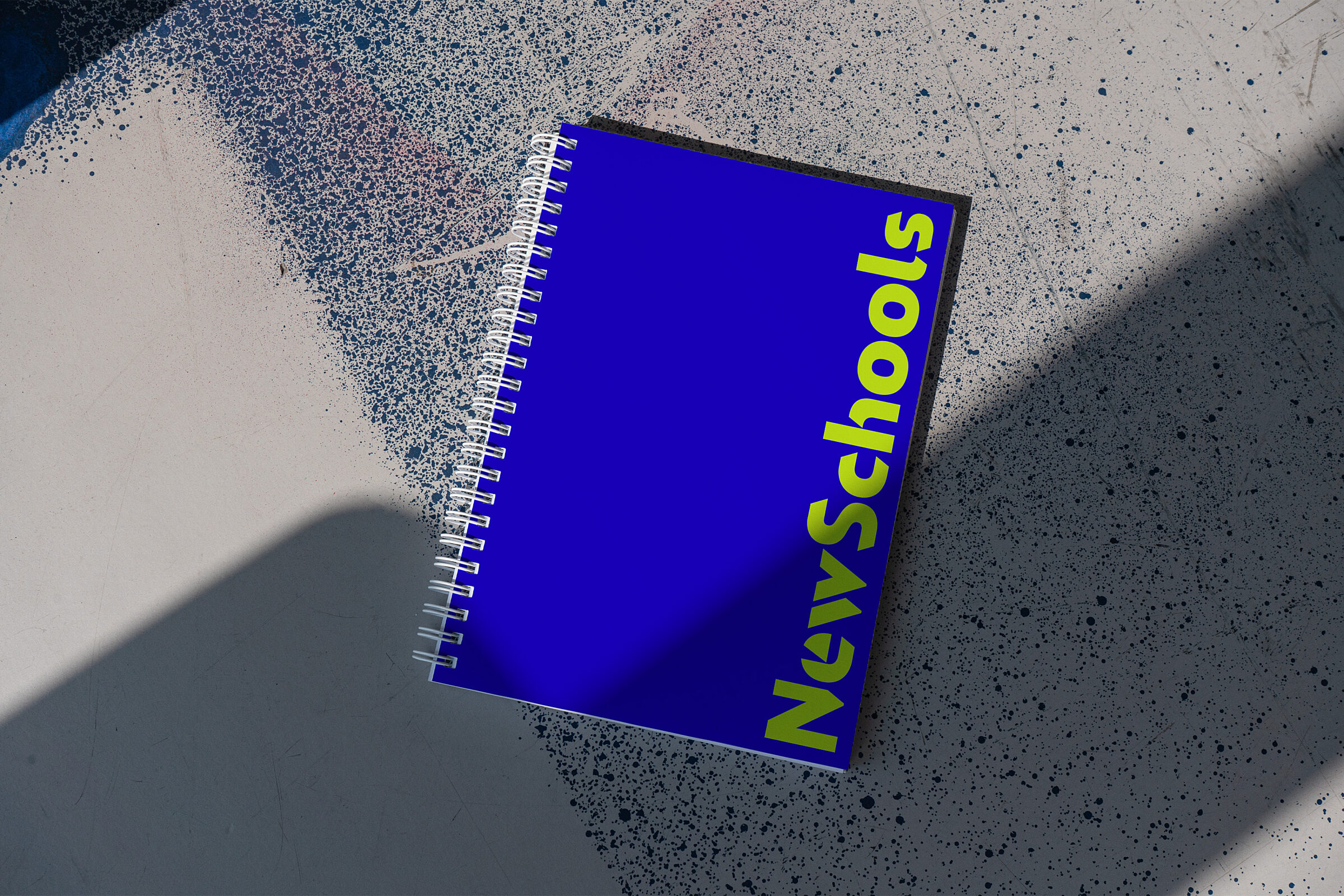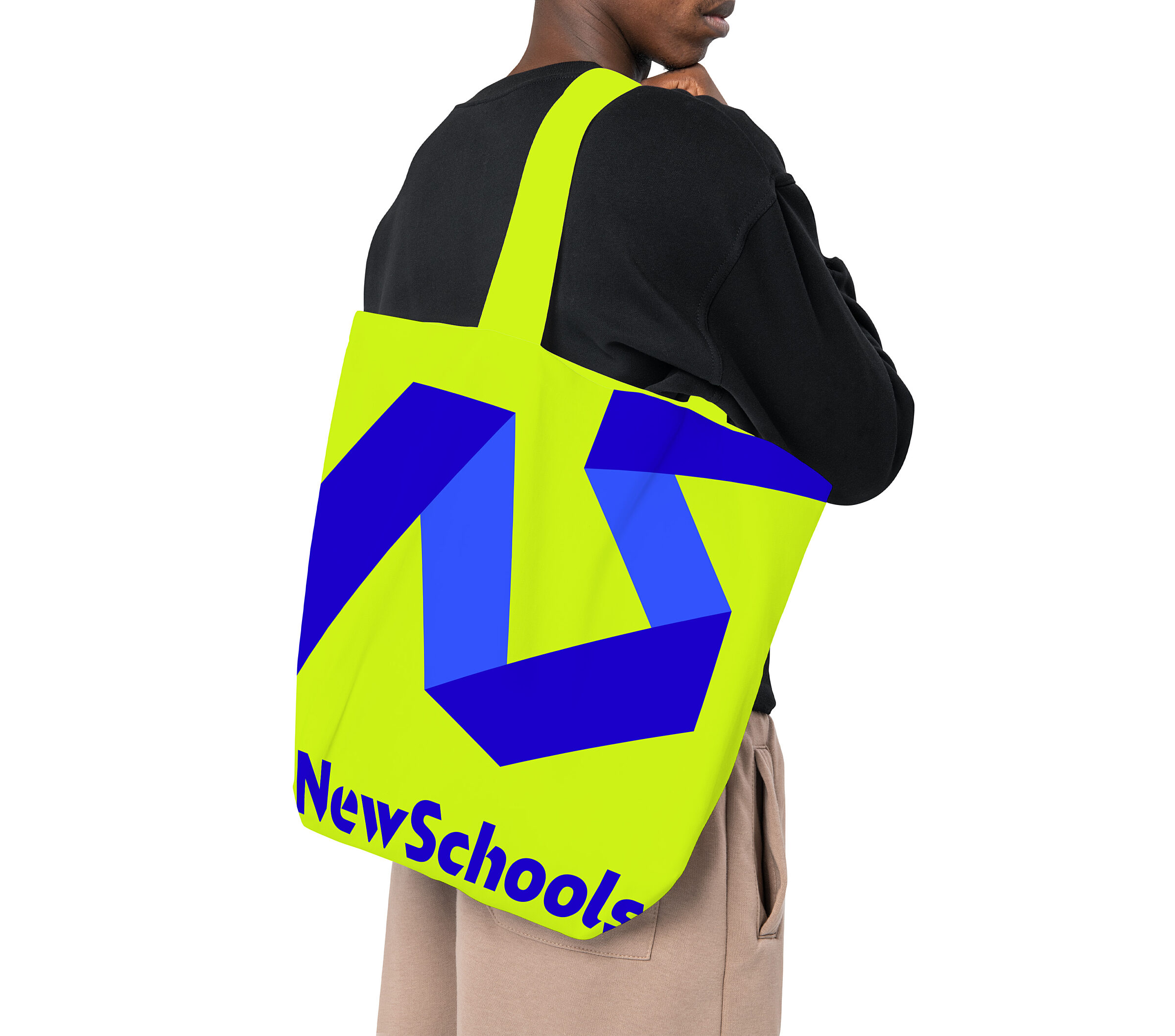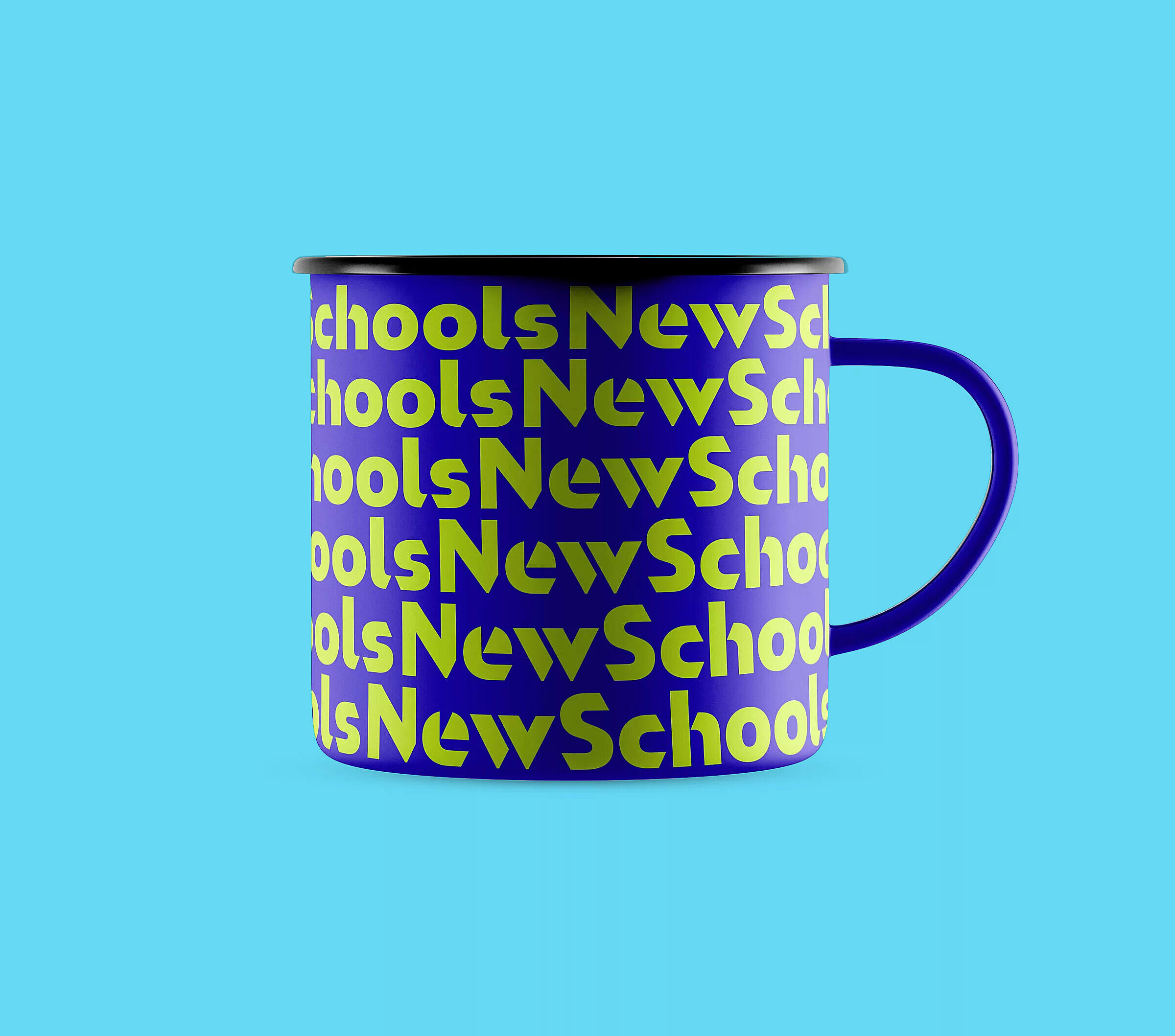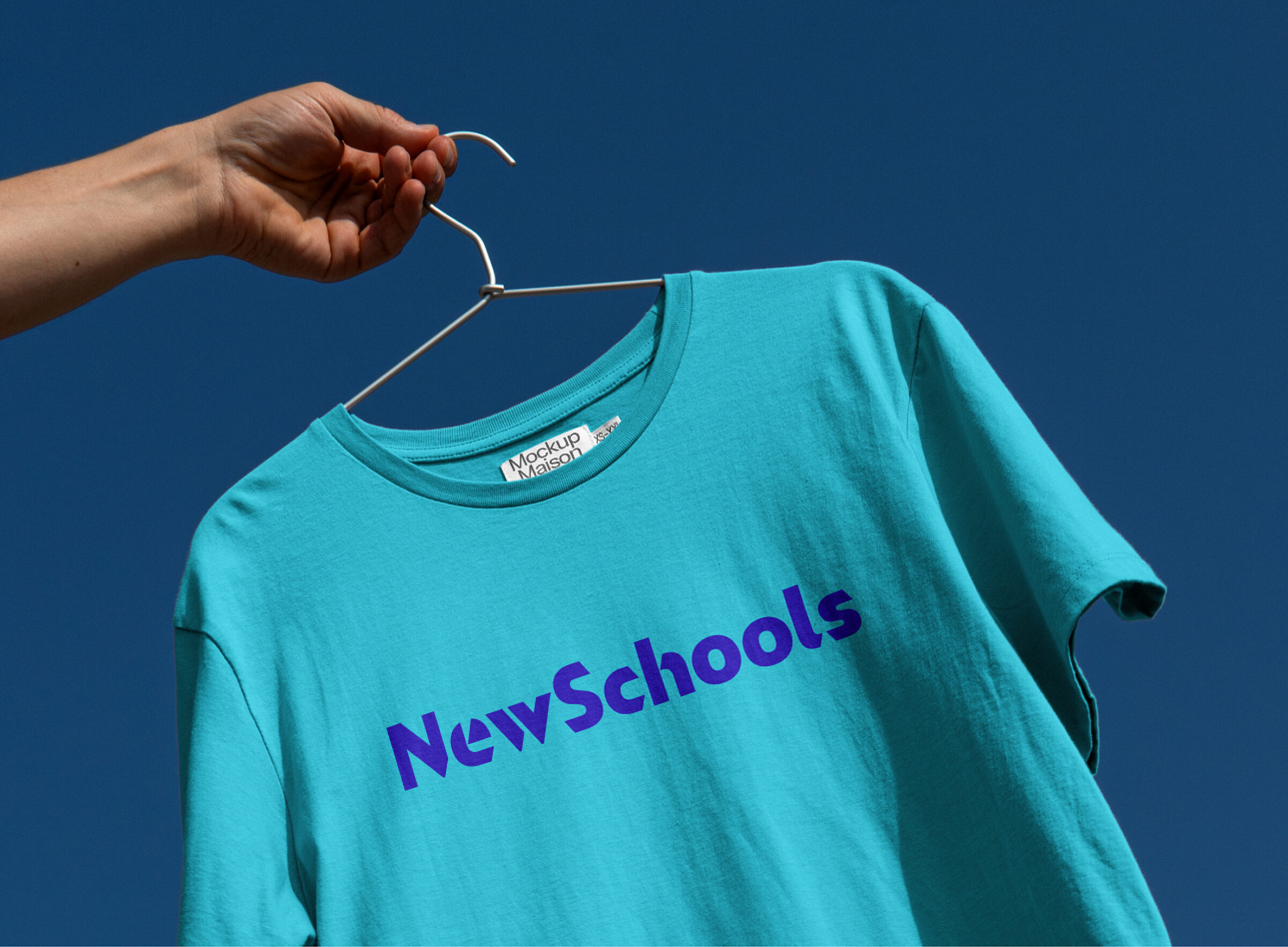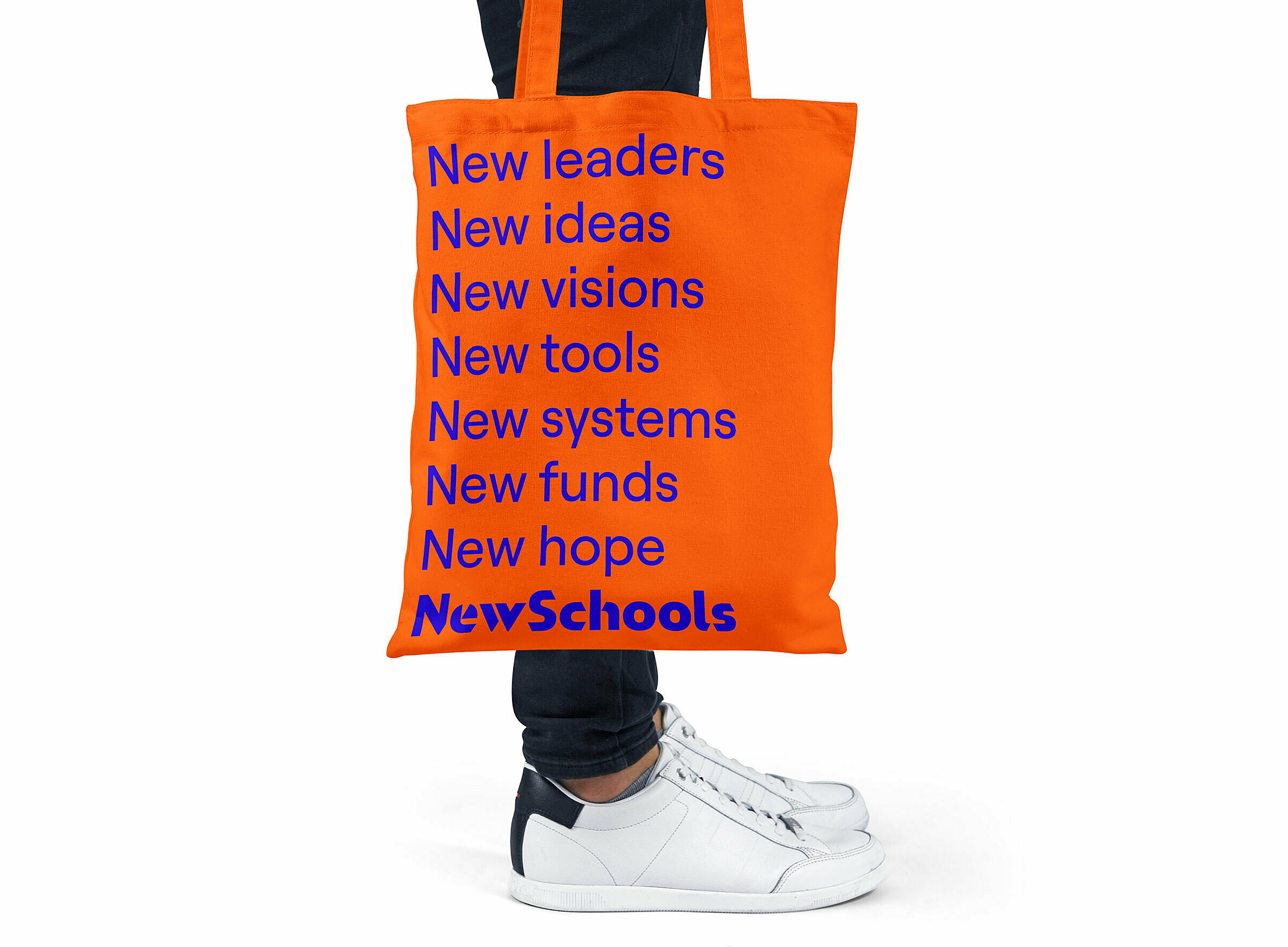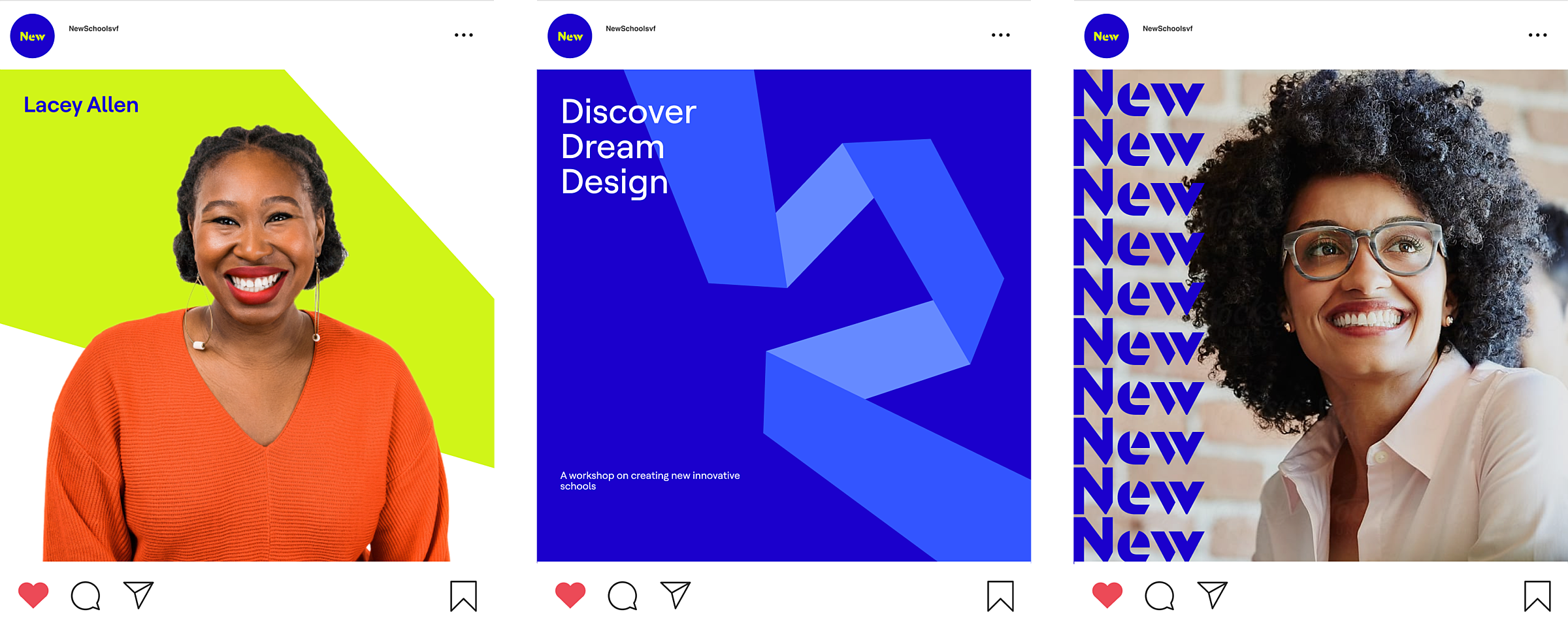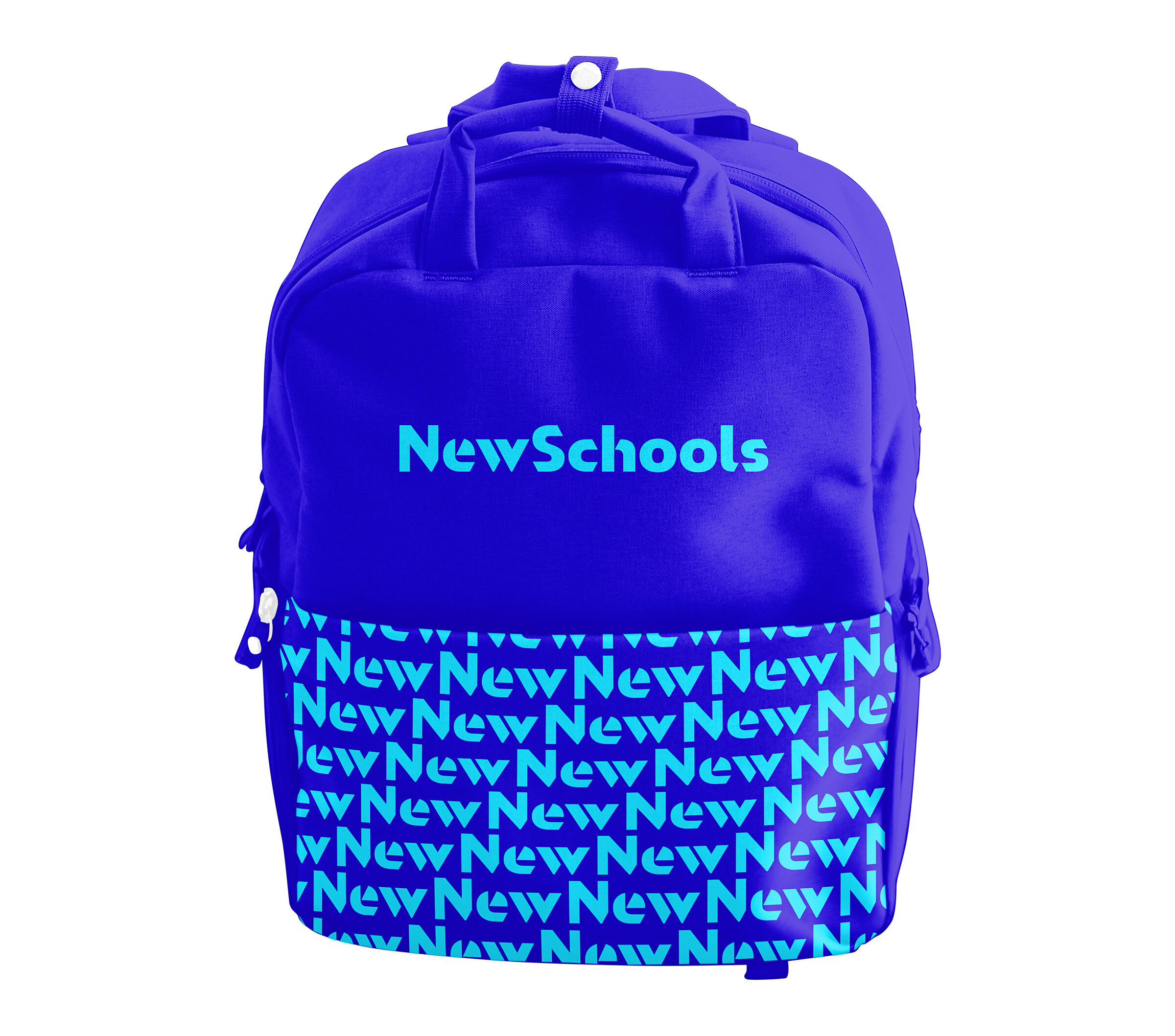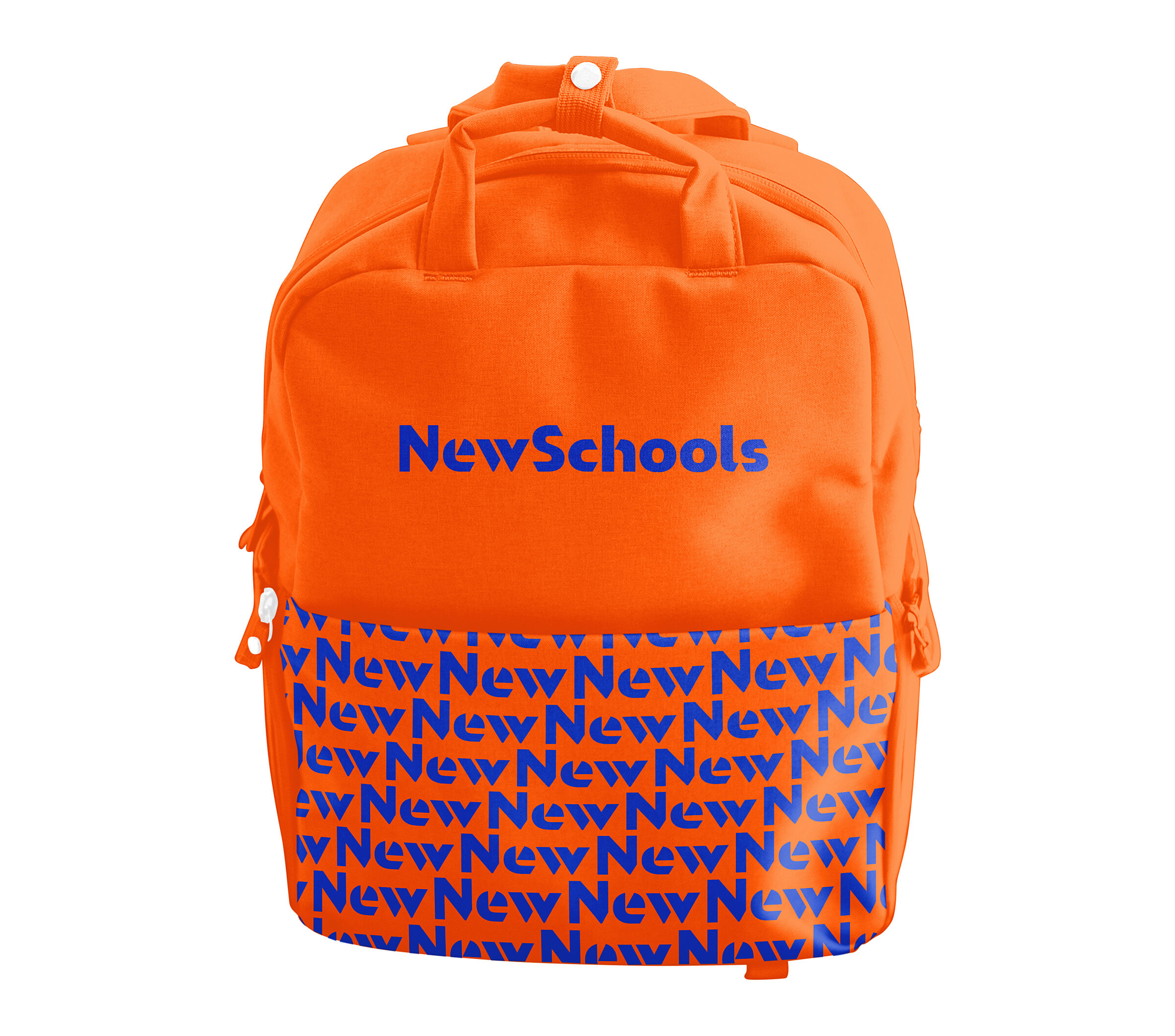 Celebrating 25 years
Mirroring its dynamic new logo, we introduced a distinctive mark to celebrate the organization's 25th anniversary.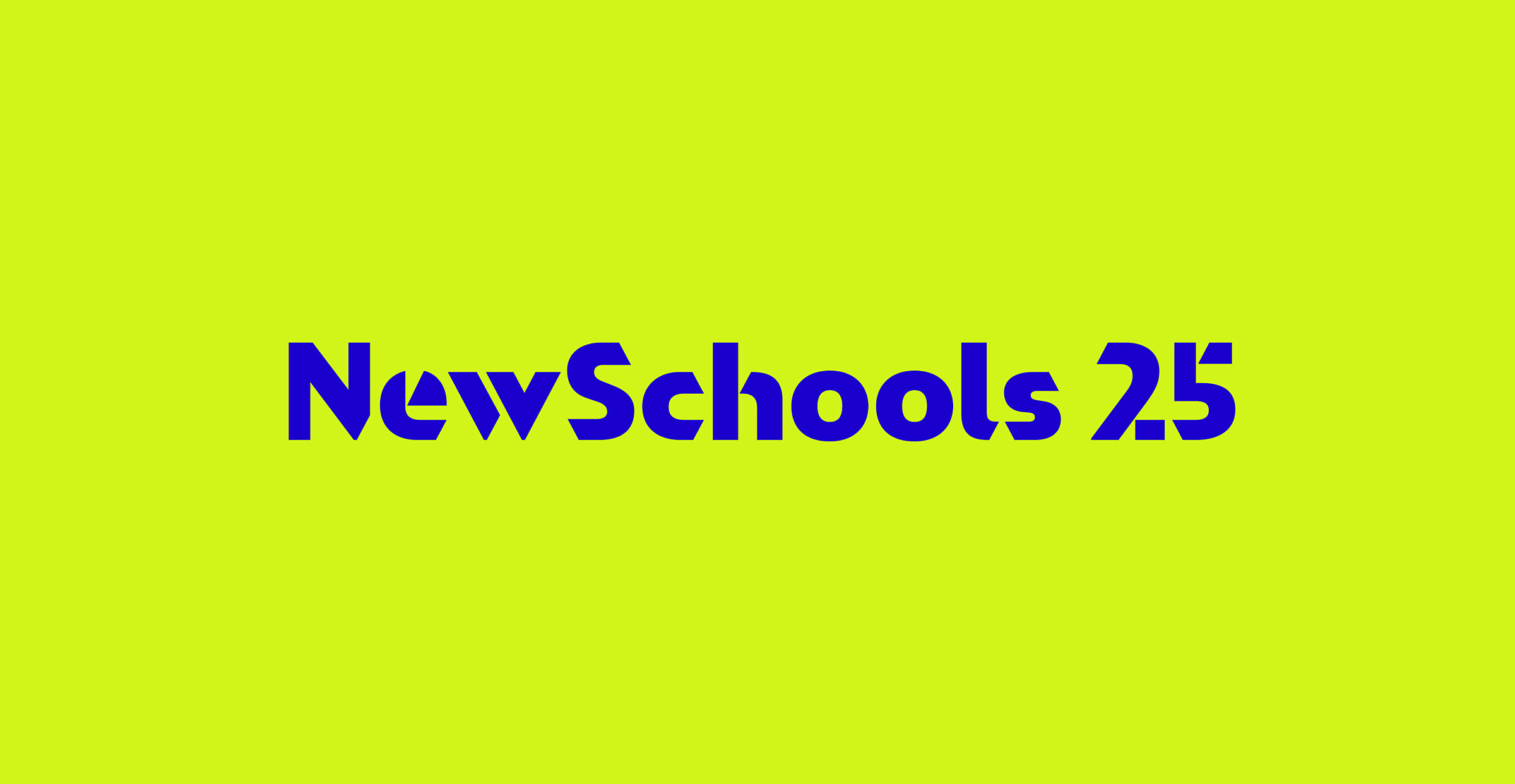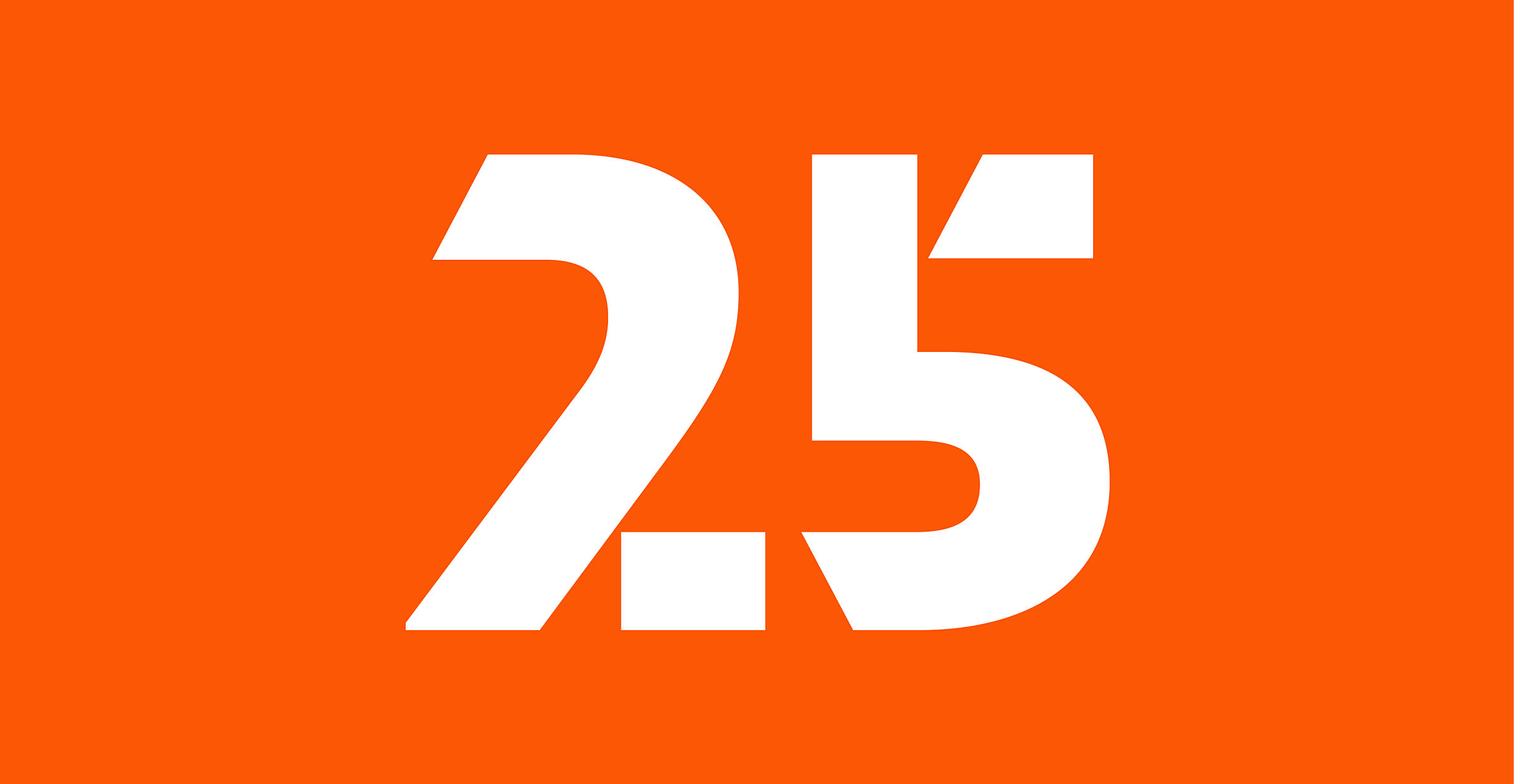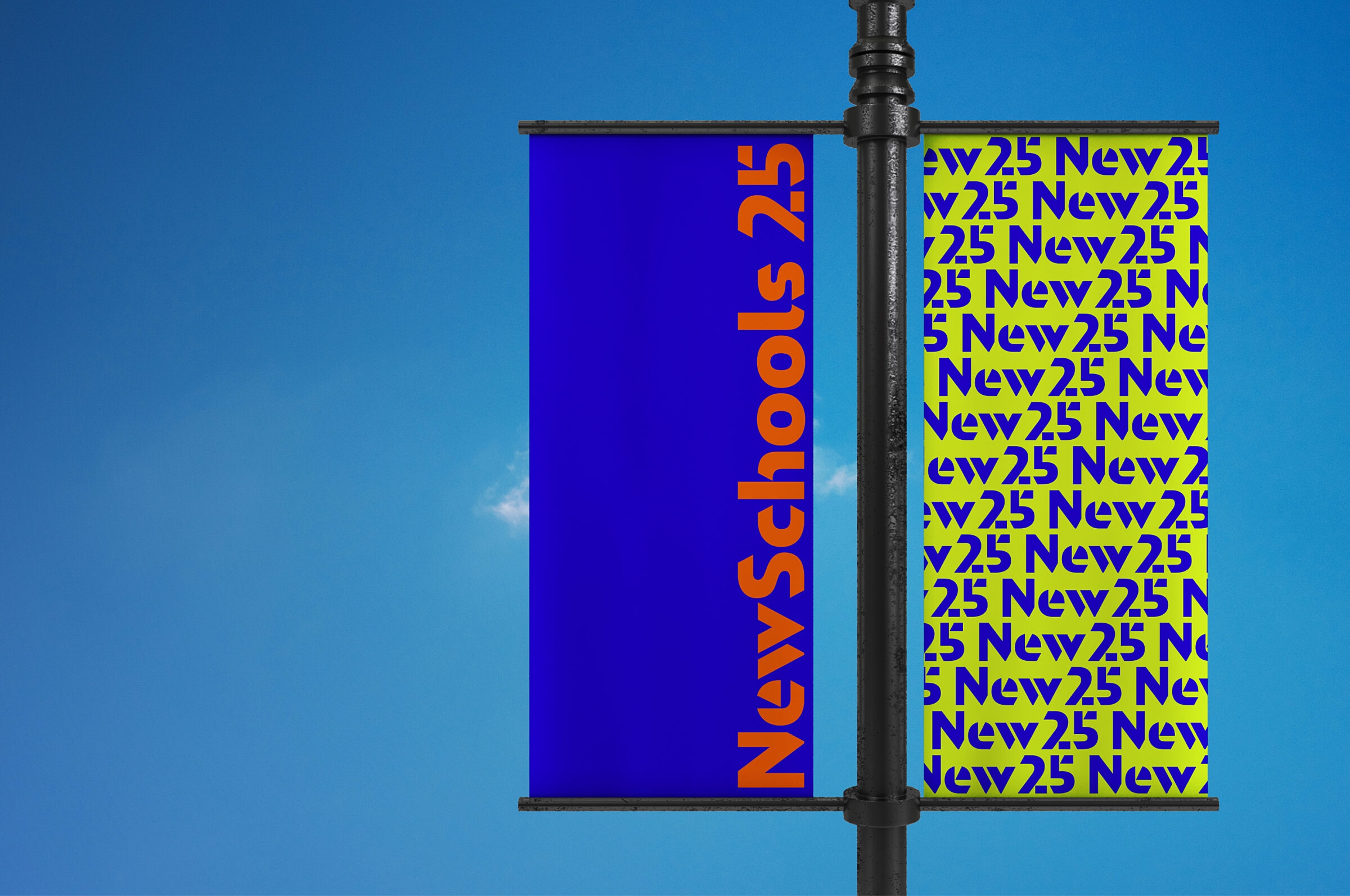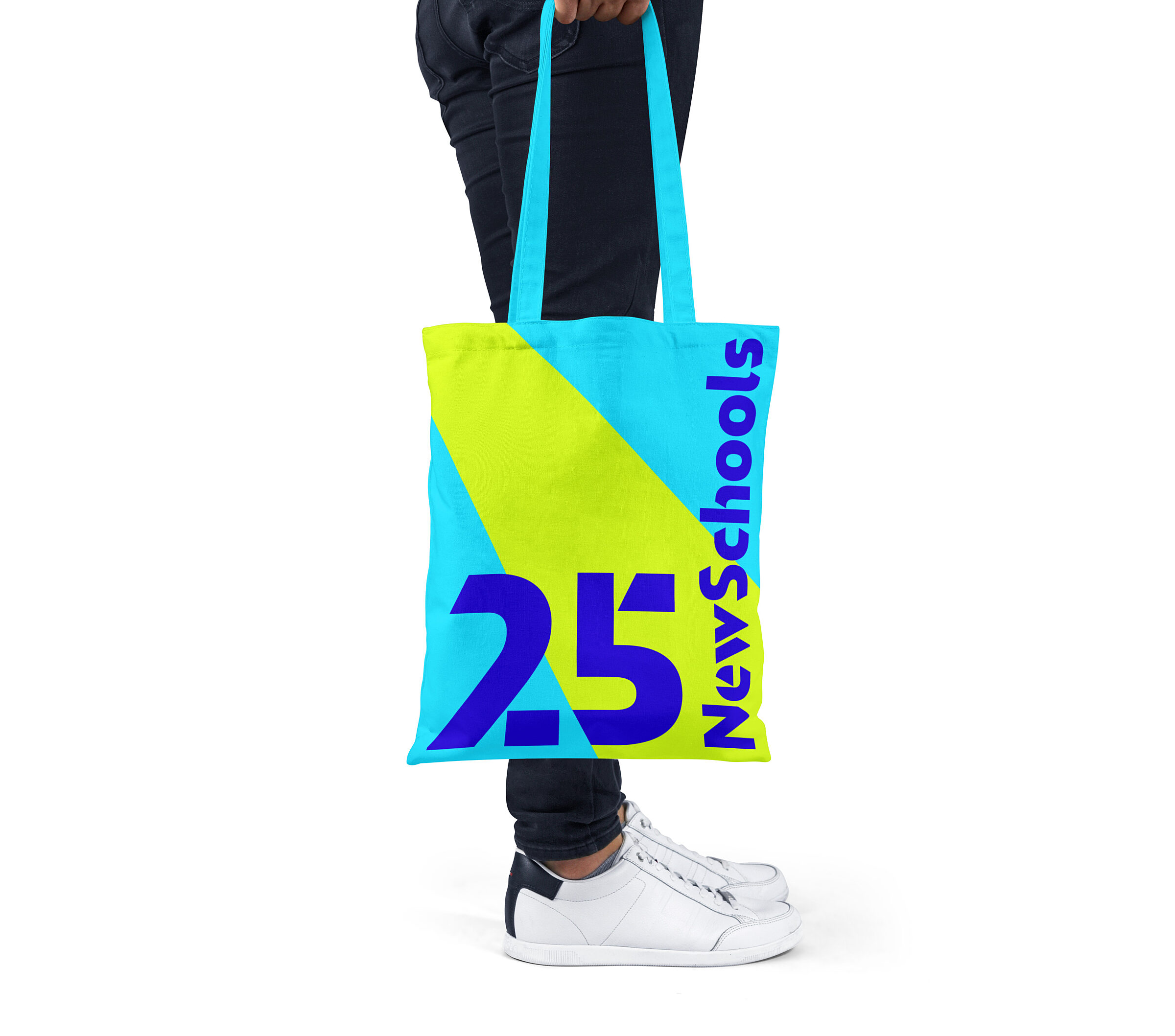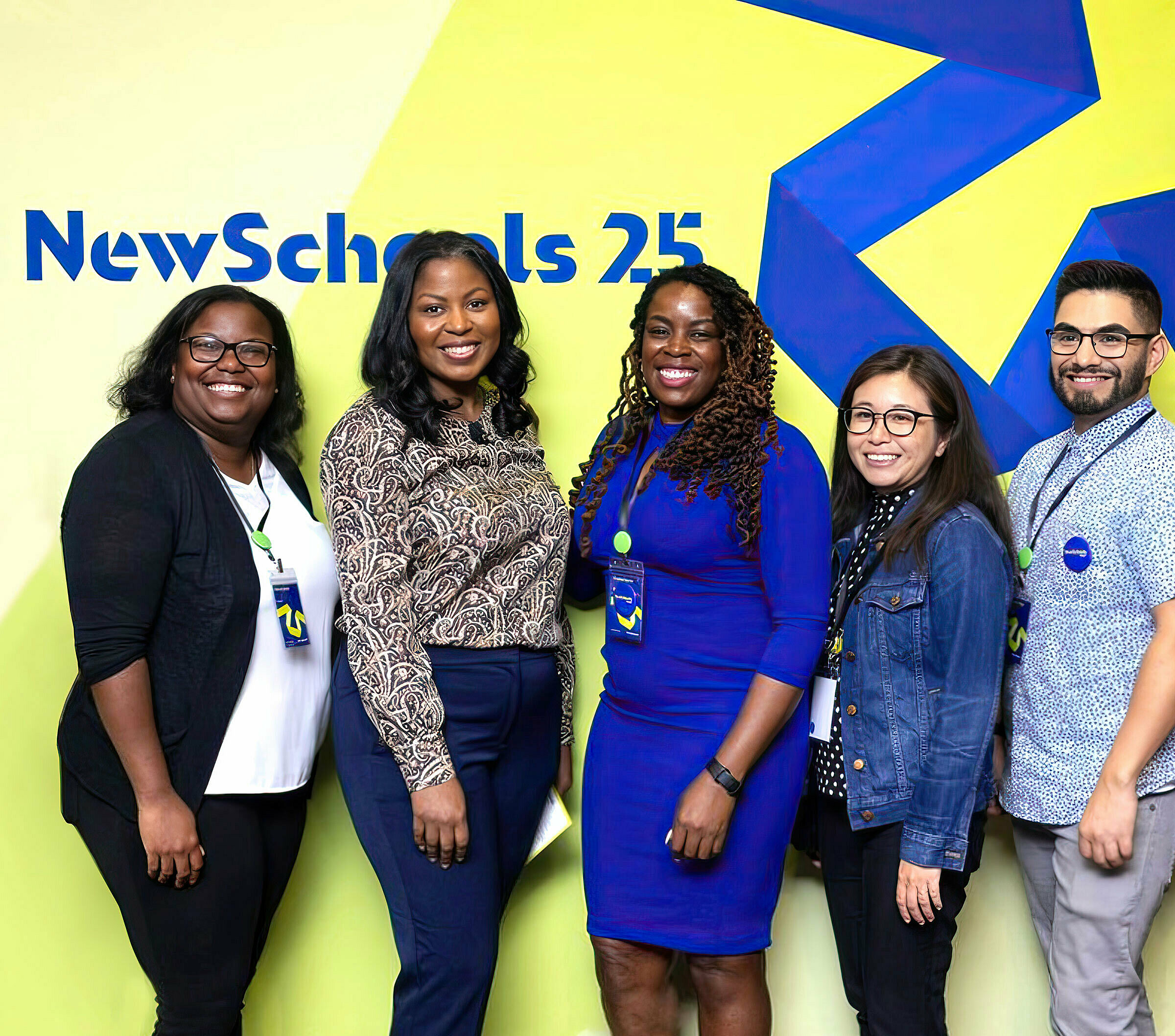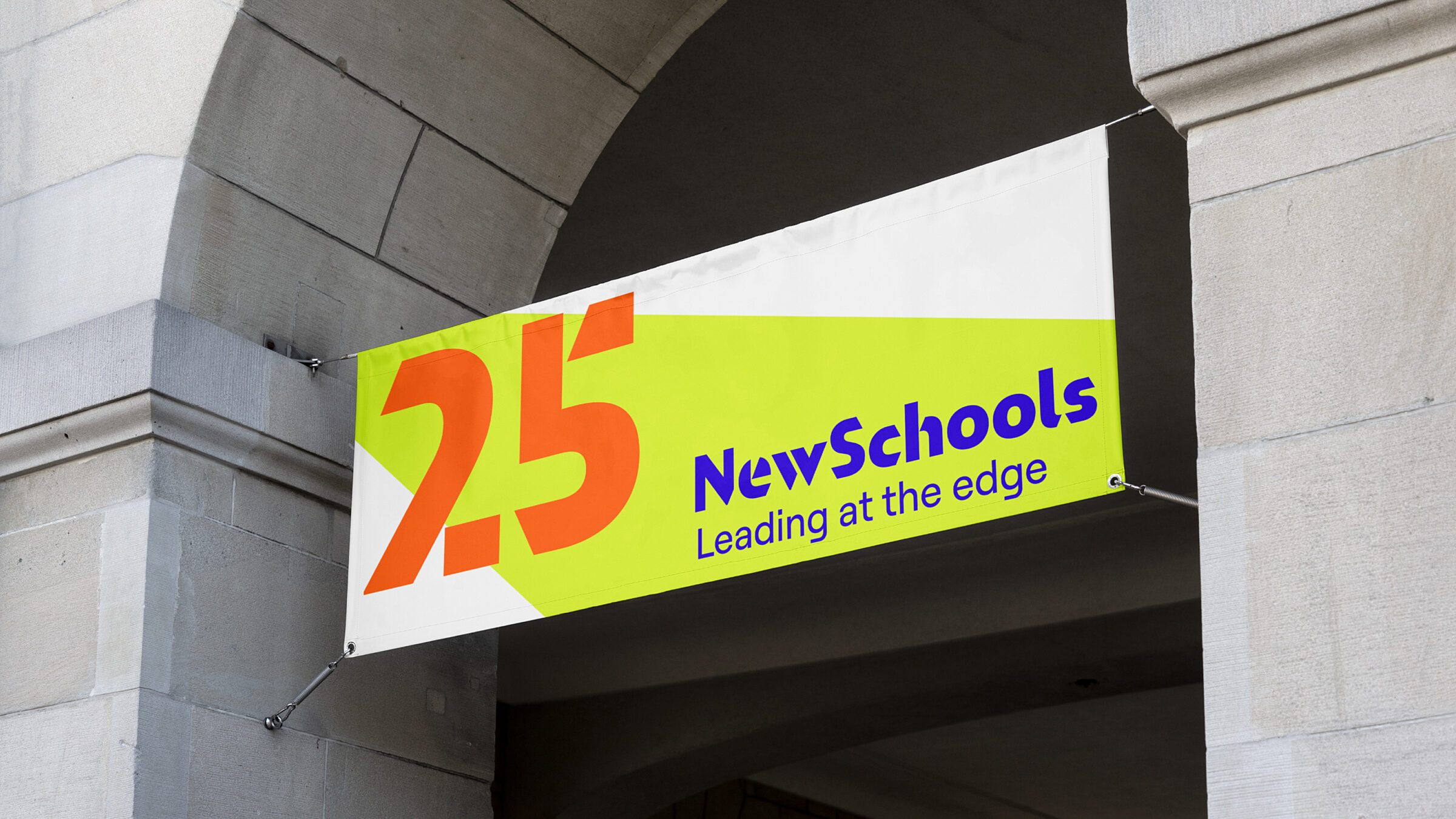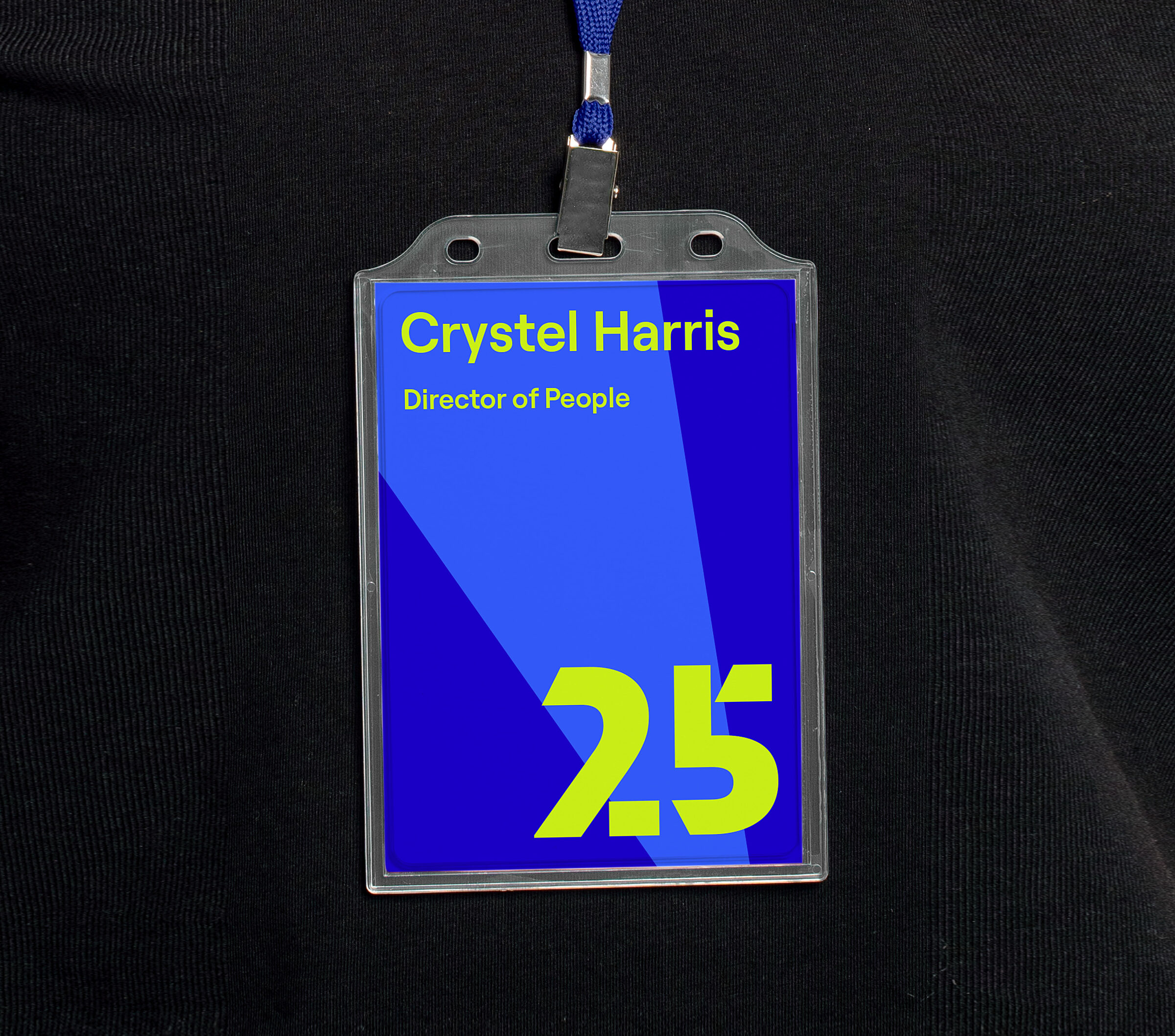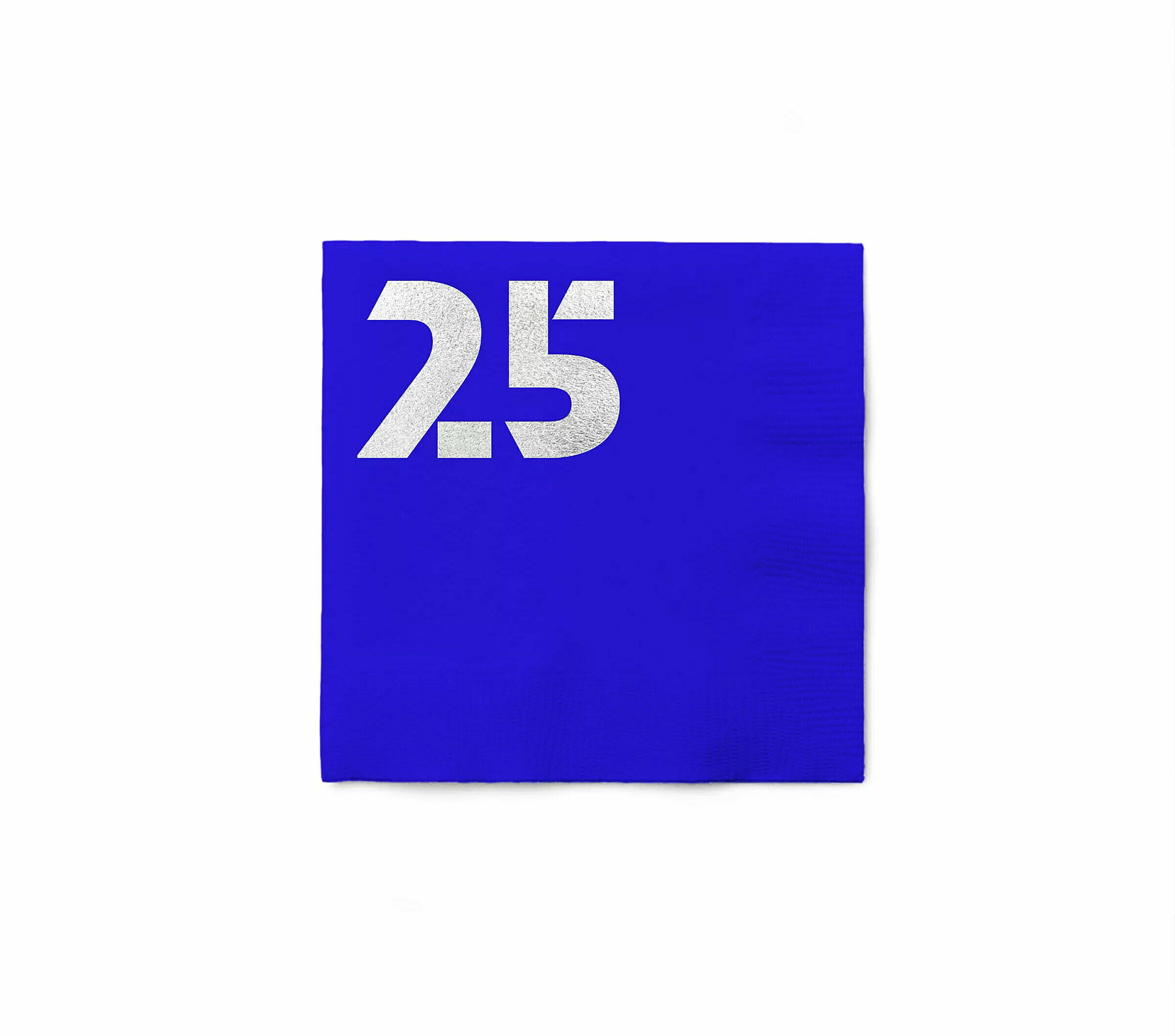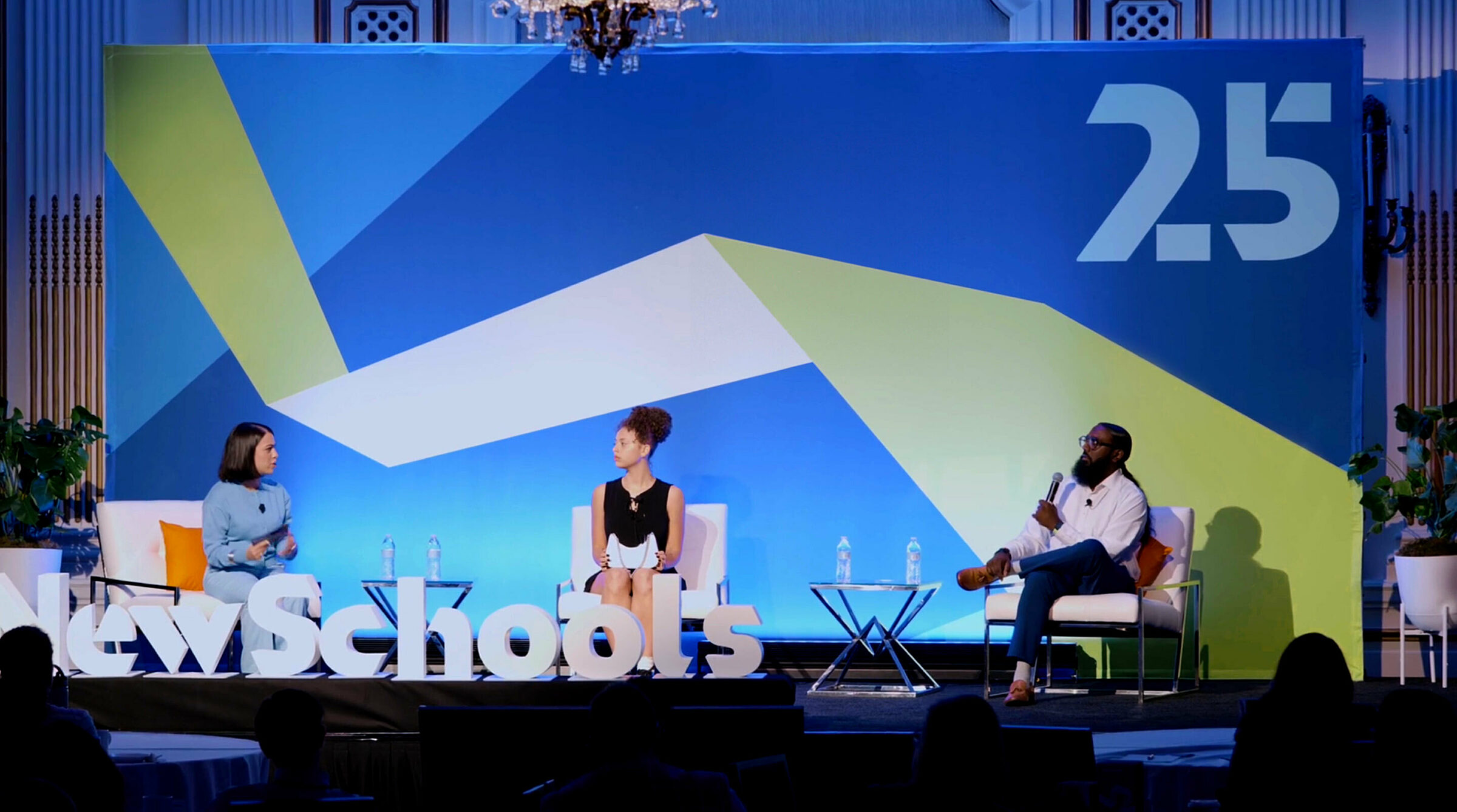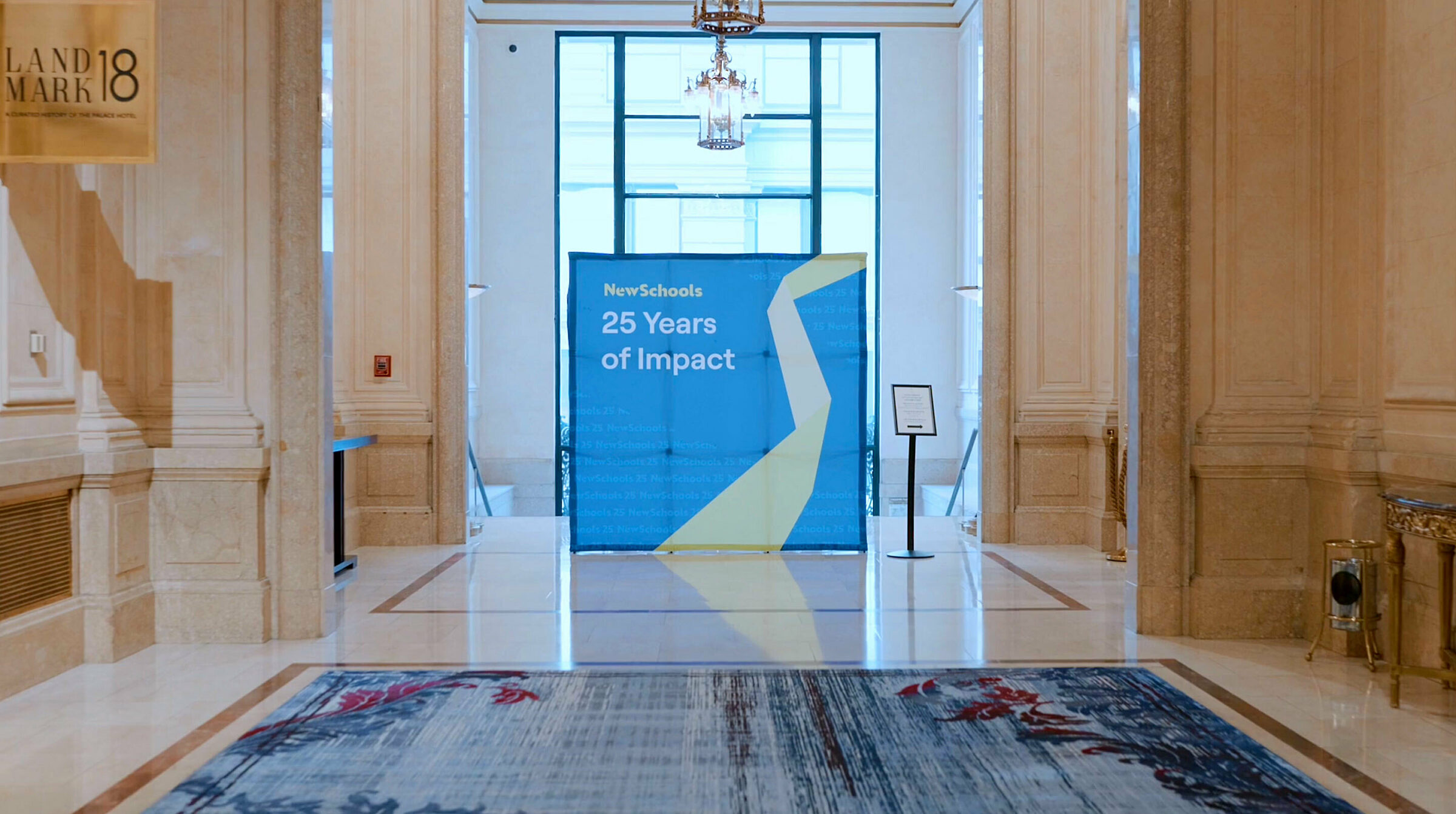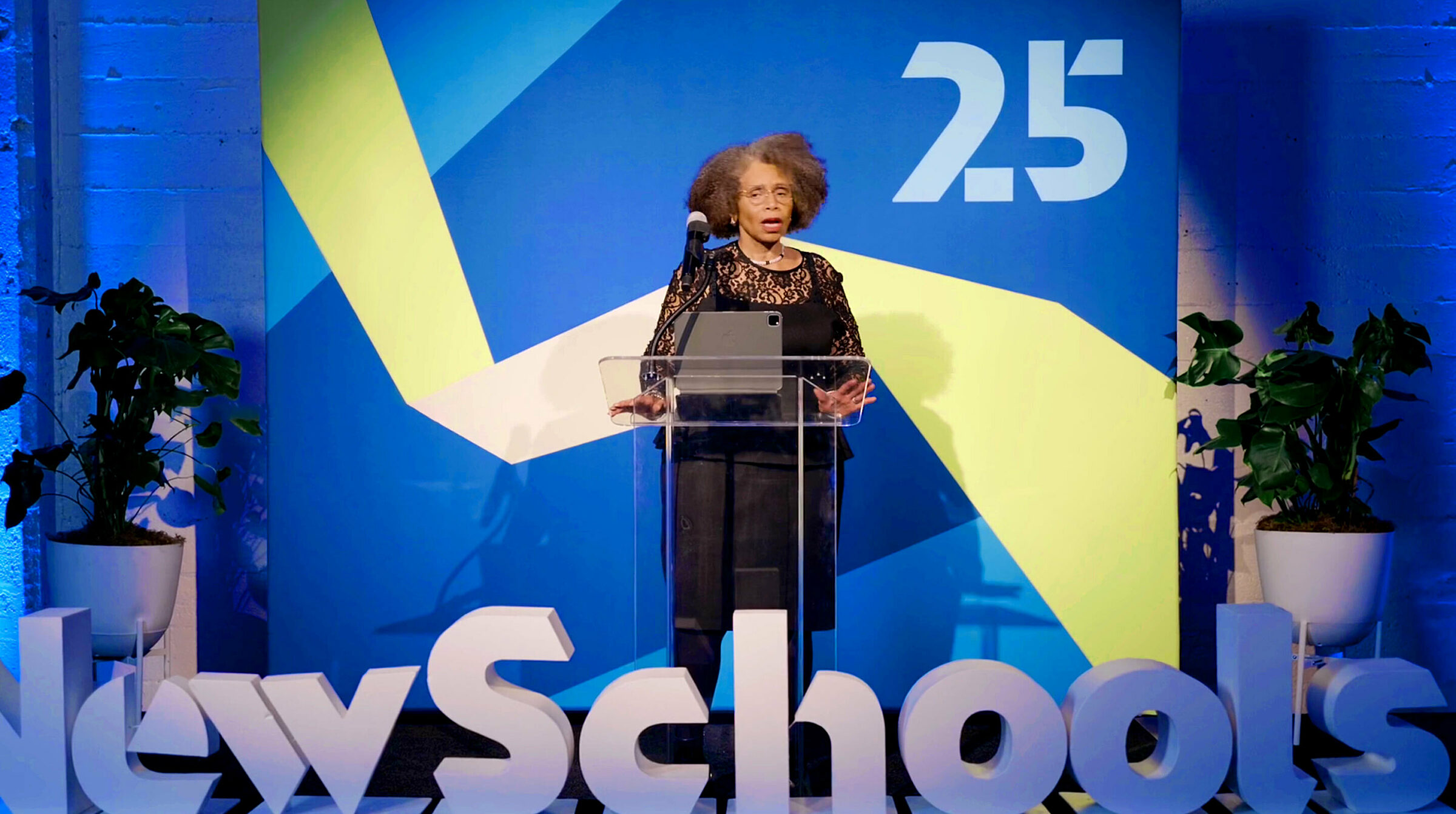 An elevated web experience
Their new website reintroduces them in a powerful way. Leaning into their graphic "pathway" element, it creates dimensionality and movement in the digital space. Leveraging forms contained within the shape of the 'N' in their logo created a coherent, dynamic experience within their website.