Designing with, not for, people
Deep collaboration for intentional design
Every project at Hyperakt starts with creating a solid strategic foundation, immersing ourselves in our client's ecosystem and the broader sociopolitical context. We don't presume to be experts in our client's fields; we collaborate to create the strategy with you as the subject matter experts and us as the design experts.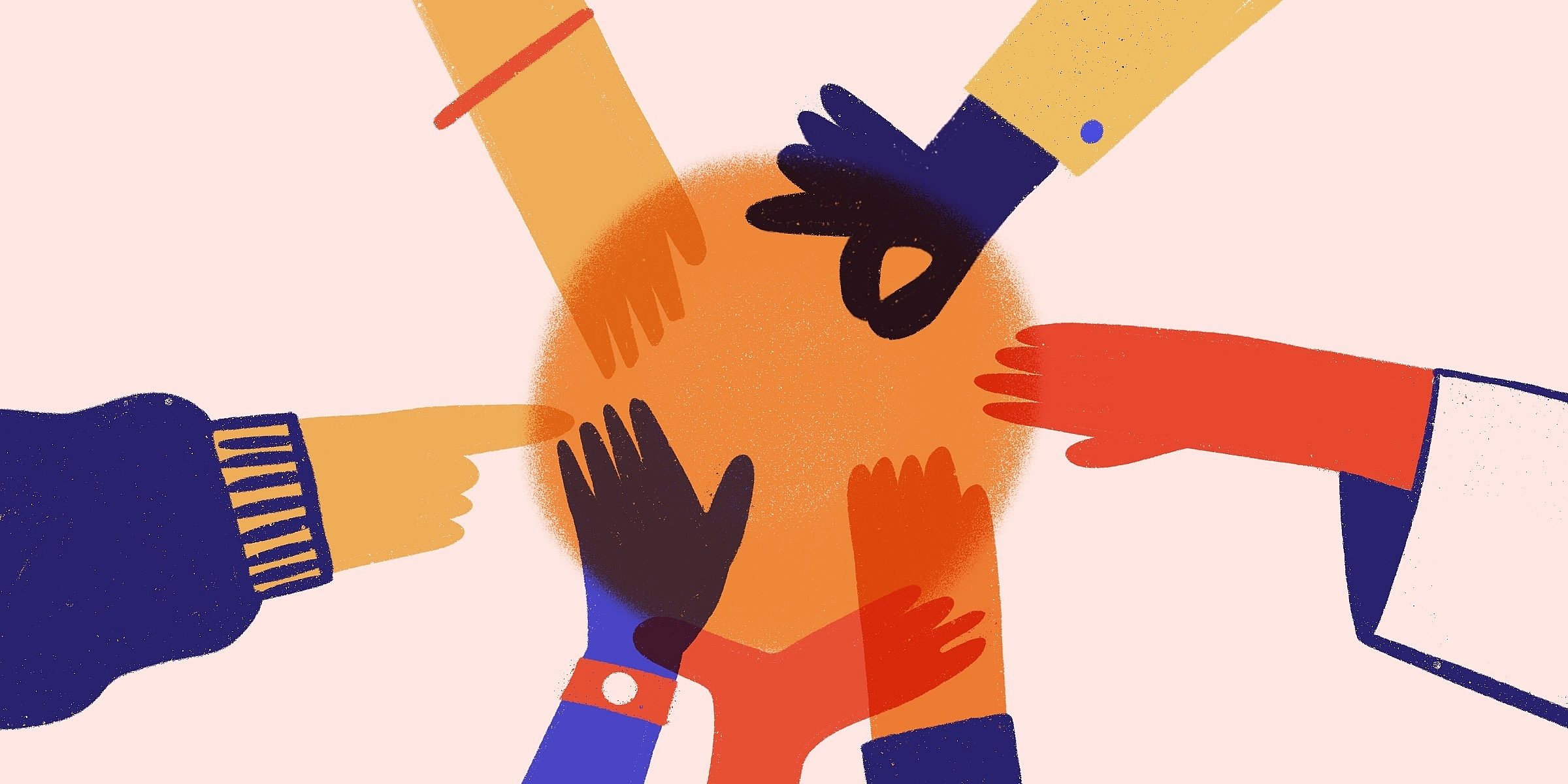 We believe strategy is a shared responsibility
We use co-design, a process of designing with, not for, people. Co-design emphasizes the integration of the experiences of professionals in the field with the lived experience of those they are seeking to serve. This avoids catering only to the expectations of those already in power and focuses on creating real solutions for real people.

Our approach to strategy is infused with participatory methodologies, processes that have their roots in service design. We know that to make ourselves more equitable and impactful, we need to borrow and adapt these methods for communication design.

Deep collaboration
Bringing people with lived experience and those with professional experience together to co-create brand elements
Experiential learning
Using interactive sessions to draw out new insights and opportunities for brand storytelling
Creative facilitation
Using our experience with leaders across movement spaces, we'll help to guide your team to an understanding of where and how you can stand out to make your message crystal clear.
"
It was a hands down, clear decision for us to work with Hyperakt. They had respect for us, respect for our brand, and a real desire to get to know us."
Chris Pearsall
Vice President, Brand & Communications, DonorsChoose